There is something special about a short stack of good-old fashioned fluffy pancakes or waffles for breakfast, lunch or even dinner! Drizzled in syrup with a pat of butter, it can actually be quite simple to make them from scratch at home using pantry staples. In fact, you can even use rice to make them! Curious to find out how?
Learn what you can get by using rice and how you can make pancakes, crepes and waffles using any variety or even your own DIY rice flour! So, get your recipe book ready to jot down a few more favorites to add to the brunch list.
DIY Rice Flour
Rice is one of those foods that is so versatile, it can be used for any meal of the day, including dessert, and it can also be ground into flour! If you haven't tried it, this Gluten Free variety also brings with it added flavor from the grains. To make it at home, follow our guide to making and using rice flour and try it out.
Can I use the white or brown rice I have on my shelf?
Yes, you can use white or brown rice including any other aromatic varieties like basmati or jasmine too.
Make Gluten Free Pancakes, Waffles and Crepes
Once you've got your Gluten Free rice flour, use it to make recipes for your favorite morning options.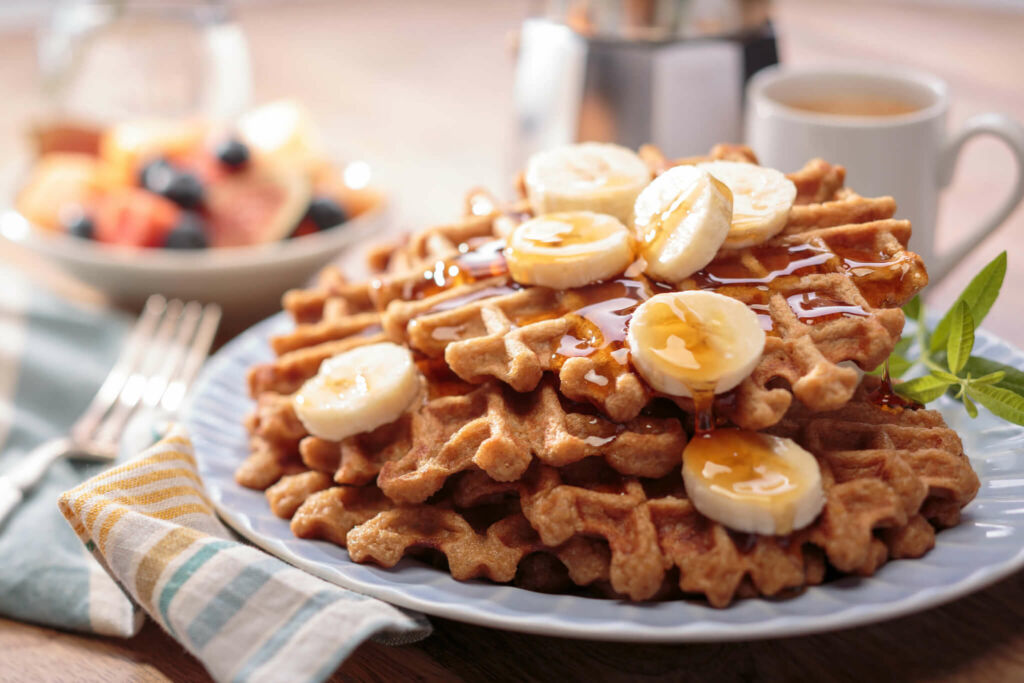 Add it into your favorite go-to pancake recipe, or if you have a waffle iron, prepare these dairy-free and Gluten Free Banana Rice Waffles. Make a delicious batter by blending cooked white rice, rice flour, eggs, banana, coconut oil, coconut sugar, baking powder, vanilla and almond milk. Top with any fruit of choice afterward! If you have any leftover ingredients after, try making a coconut milk rice pudding.
You can also get creative with a thinner batter to make Street Fair Rice Crepes with Tropical Fruit! Combine your rice flour with salt, eggs, milk and melted butter. Once you've made the crepes, fill with all kinds of tropical fruit and chocolate sauce, dulce de leche, peanut butter and much more.
Other Ways to Use Rice in Batters
While it's great to use as a convenient Gluten Free flour, cooked rice can also be used in different ways as a thickening agent and to add a unique texture to baked goods.
Blend for a Thick Batter
When you've got rice on hand, you can easily use it as a thickening agent. Try it in this recipe for Rice Pancakes by blending rice, milk, flour, sugar, applesauce, baking powder, and butter. For these pancakes, you can use any flour you have on hand that contains wheat or not.
Note: Different flours might have their own unique properties so you'll need to adjust the liquid amount based on the flour content. If it's too liquid add a tablespoon at a time of flour to get to the right consistency and if it is too thick add a little more milk or water.
Add Texture with Whole Rice
Lastly, adding whole rice can be great for a unique personalized texture. Use whichever variety you have on hand and simply fold it into your batter before cooking.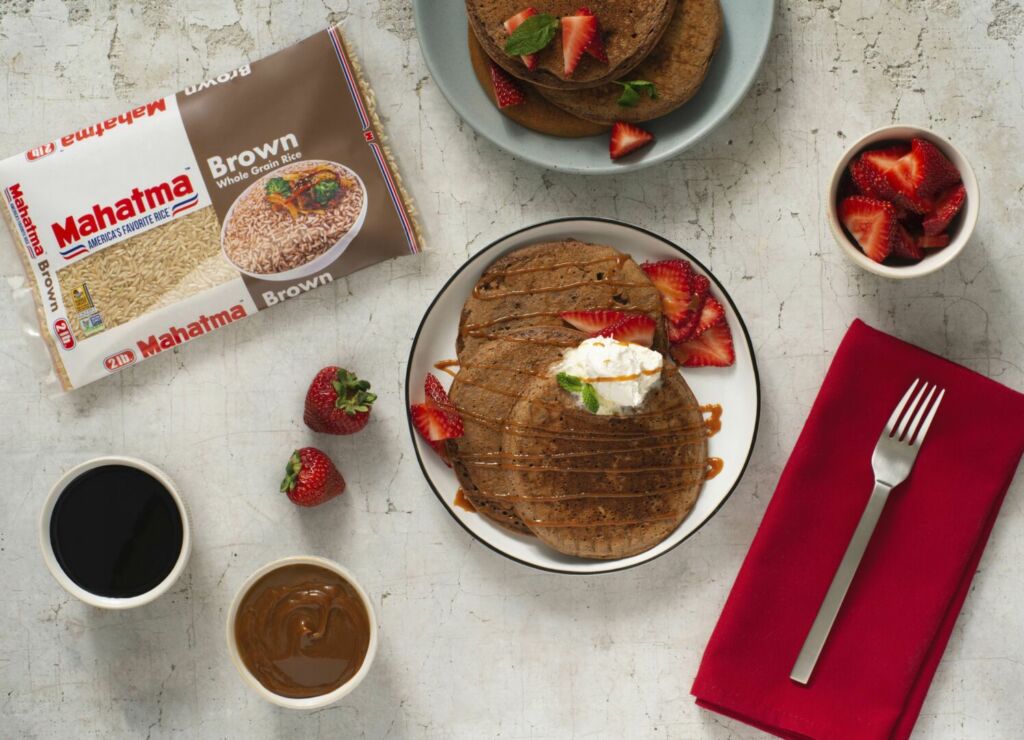 Use this tip for your family recipe by simply folding in your cooked rice to the batter. Start with ¾ cup of cooked rice and adjust as needed. We suggest using white rice, aromatic Jasmine rice or even whole grain brown rice like in this recipe for Chocolate Hot Cakes.
It also works for other baked goods like Savory Rice Muffins using onions and pecans that double as a tasty morning meal or a side dish for dinner!
Whatever meal of the day, Mahatma® Rice is there to provide you with the skills and products you need for a great dish. Explore our Cooking section for more inspiration.