With summer almost over it's time to think about getting your kids ready to go back to school. This means organizing your kids with new pens, notebooks… and snacks for school! Whether it's a snack that your kids can enjoy in their lunchbox at school, or an after school treat that's waiting for them when they get home, there are plenty of treats that can be made with Mahatma® Rice.
To begin with, let's take a look at some snacks you can put in your kids' lunchbox.
Lunchbox Snacks
It's always nice to leave your little ones with a nice snack in their lunchbox. In general, it's best to leave more savory snacks to enjoy at school as they will give your kids more energy to get through the rest of the day. Here are some of our favorite lunchbox snacks for your kids.
Cheesy Snacks
These Chicken and Rice Lunch Box Cups are the perfect on-the-go snack for any packed lunch. To save you time mid-week, you can make a batch of these rice cups for your kids at the weekend, they will last for around 3 days in the fridge.
Pack some Cheesy Beef and Rice Empanadas into your kids' lunchboxes with some salsa, guacamole or sour cream for a lunchtime snack they will love. This recipe calls for egg roll wrappers, however feel free to substitute in ready-cut empanada pastries or wonton wrappers if you prefer. You can also experiment plenty with the empanada filling to create a snack your children will truly love.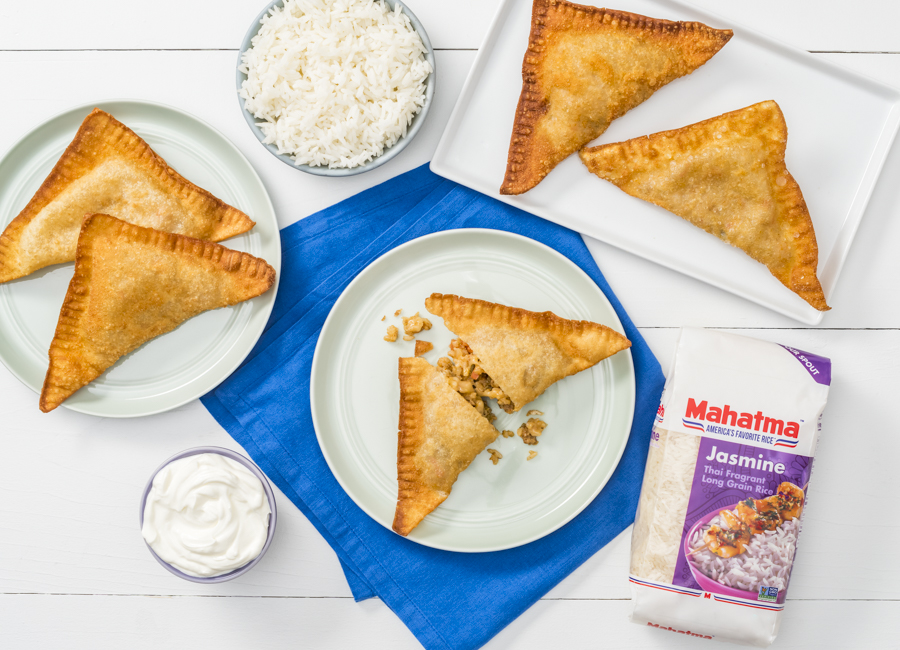 Veggie Filled Snacks
These Crispy Veggie Rice Balls made with Mahatma® Jasmine Rice are another great snack option for the lunchbox, especially if your kids like a bit of spice.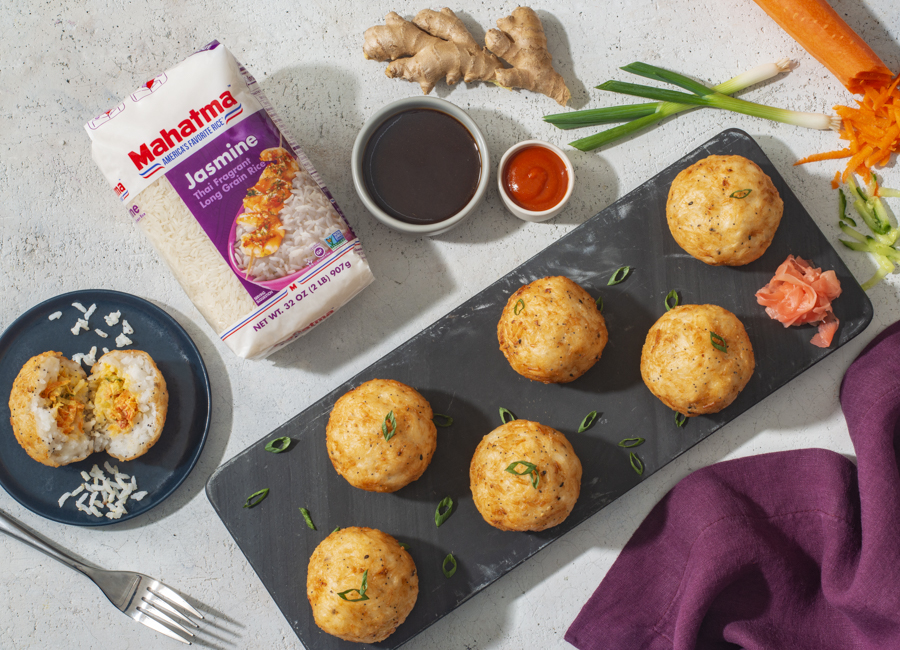 These crunchy Yaki Onigiri are a great way of sneaking some veggies into your kids' lunchboxes. Mahatma® Jasmine Rice is great for helping onigiri to stick together. If your kids don't like the flavor of crab you can always substitute it for salmon or tuna if they prefer.
Seafood Snacks
Seafood appetizer recipes like this Pressed Sushi With Salmon recipe made with Mahatma® Short Grain Rice also make great fun, bite size snacks for your kids' lunchbox. Feel free to garnish these sushi bites with mayonnaise to make them even more appealing to your little ones.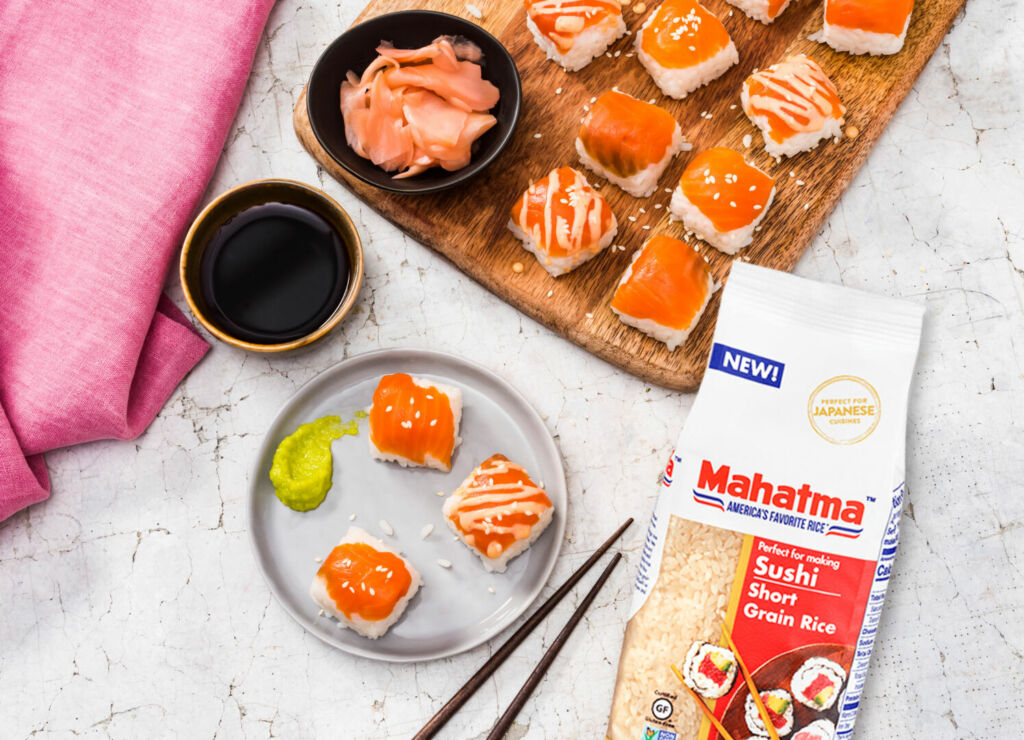 These Spicy Crab And Avocado Crispy Rice bites also make a great seafood snack for the lunchbox. Experiment with different toppings like jalapeno, chives or onions until you find the recipe that really works for your kids.
What to put in Your Kids' Lunchbox
Making the ultimate lunch box meal for your kids is not always an easy task, you want to pack something that you know your kids will eat but will also give them enough energy to see out the day. This is why recipes which use grains like Mahatma® White Rice or Jasmine Rice work so well.
You'll also want to pack some fruits and veggies. This can be difficult as kids don't always eat their greens, however if they are slightly more adventurous eaters, they may enjoy this juicy and colorful Rice and Chickpea Salad.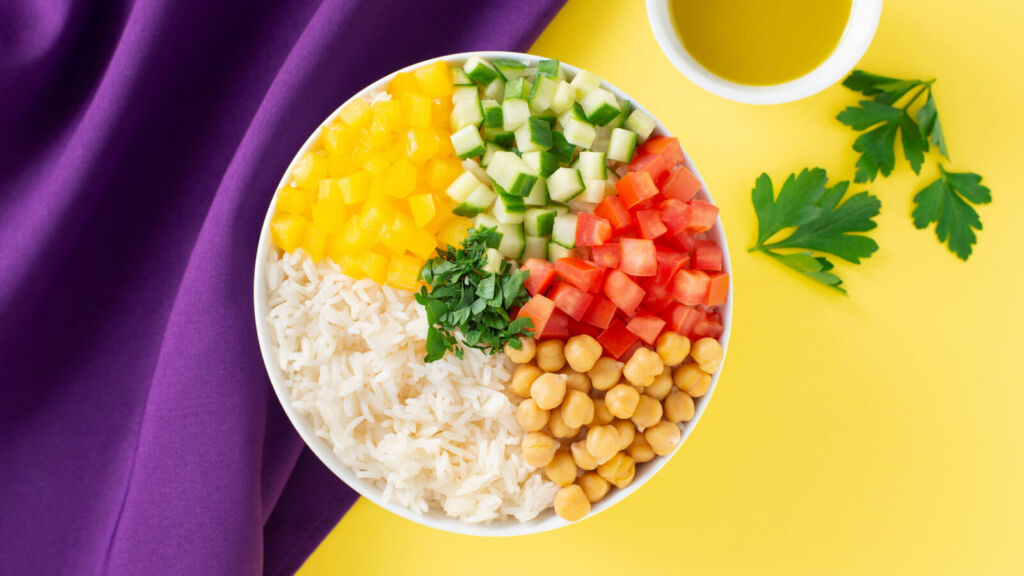 Presentation is also an important part of your kids' lunch, as kids are more likely to eat something that looks appealing, for some great inspiration check out these other well presented salads.
Sweet Snacks for After School
When your kids get home from school, you can offer them a sweet treat as a reward for a good day at school. Here are some of our favorite sweet after school snacks.
Puffed Rice is a favorite for kids everywhere. The great thing about puffed rice is that it's so versatile, you can make it into either a sweet or savory snack. Feel free to top this recipe up with whatever your kids' favorite topping is. If you have any left over, it can even make a great breakfast!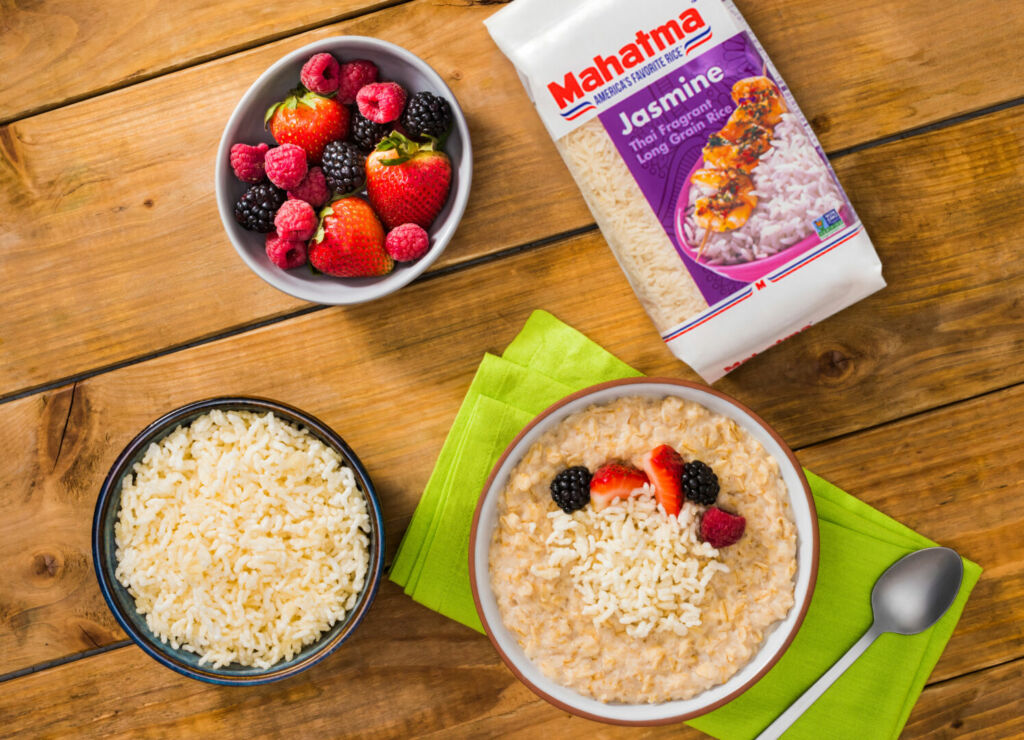 Alternatively, you can also try making these Puffed Rice Chocolate Bars. These chocolate bars are a great option as they only require 5 ingredients to make. A batch of these will last 5-7 days if properly stored in the fridge, so your kids can enjoy this snack all week long. 
If you are looking for dinner ideas try these Tacos Dorados. It´s the perfect weeknight meal.
Tip: When making the puffed rice for these recipes, spread your rice evenly in the baking sheet to allow for proper drying.
For more recipes your kids will love, stay up to date with Mahatma® Rice.