When temperatures start to cool around the holiday season, there are few things better than digging into a nice warm comforting meal. That said' this year why not try something a bit different with these comforting holiday dishes from around the world made with Mahatma® Rice. These recipes are a great way to incorporate different techniques into your own home-cooked meals.
What are Comfort Foods?
The term 'comfort food' typically refers to food that is filling while holding a place that is typically associated with feelings of nostalgia as well. In the fall and winter months, comfort foods are normally served nice and warm to provide a safe haven from the cold temperatures.
Now that we have an idea about what comfort foods actually are, let's take a look at some recipes!
International Comfort Food
Here are some of our favorite internationally-inspired comfort food recipes.
Middle Eastern Inspired Comfort Food
Middle Eastern pilafs make an excellent base for comfort food dishes. For example, this festively flavored Roasted Chicken With Brown Rice Pilaf. It's perfect for if you want to serve something familiar with a bit of a twist at your next Thanksgiving meal. This is a simple recipe that will most certainly keep your dinner guests satisfied.
Asian Influenced Comfort Food
If you are looking for a comforting Asian-style appetizer to serve guests, or even just a snack for when you're feeling a bit hungry, check out these Crispy Veggie Rice Balls. For best results, serve these rice balls hot with some wasabi paste spiked soy sauce. To really make these rice balls your own, try experimenting with different filling options. If you've made too many of these balls, don't worry! You can easily store them in the fridge and enjoy them throughout the week.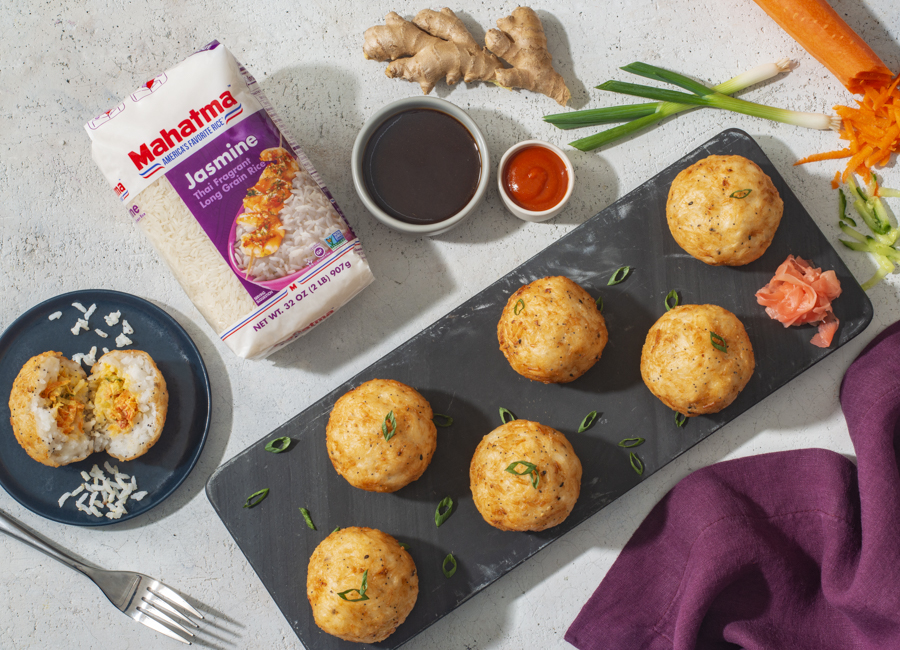 Latin American Comfort Food
For a Mexican twist on a holiday classic, learn how to make this Green Bean Rice Casserole using plenty of Mexican style cheese.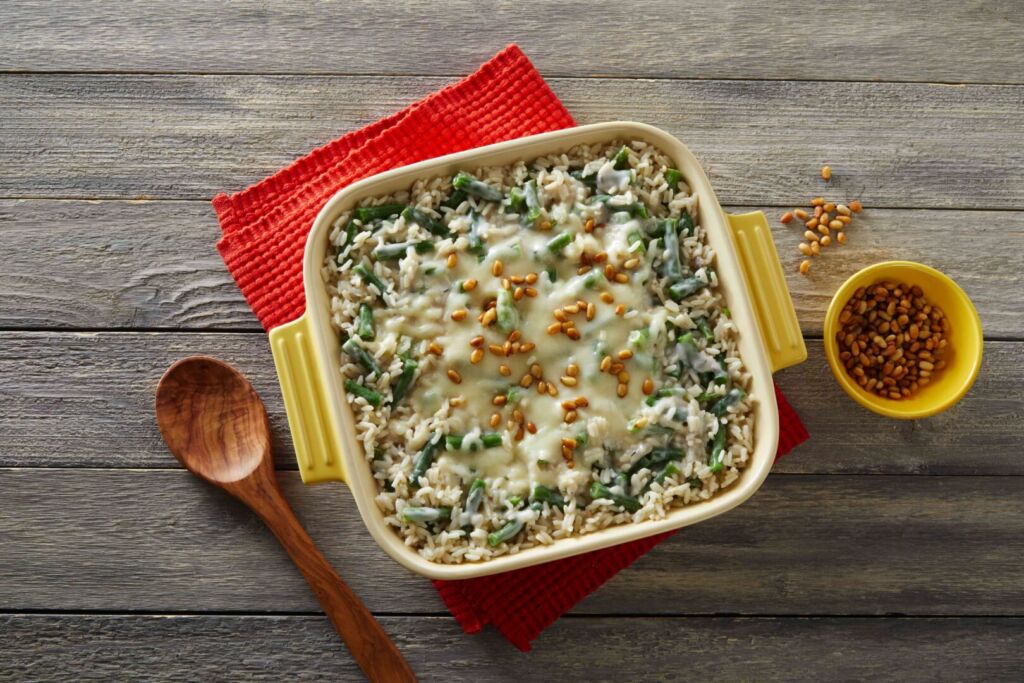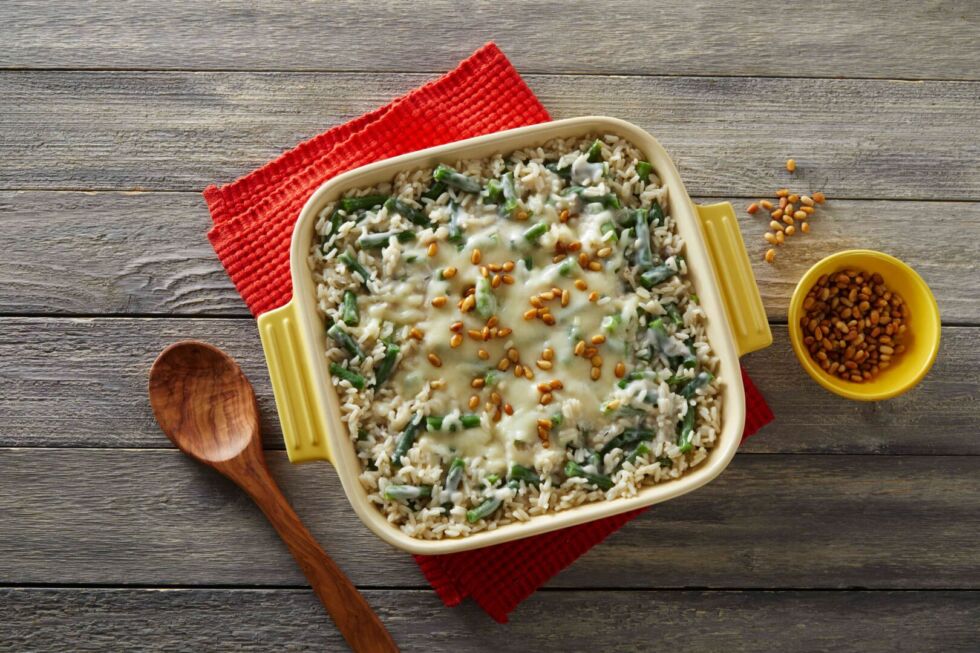 Use whatever Turkey leftovers you have after Thanksgiving to make these warm and comforting Empanadas With Turkey and Rice Picadillo.  If you are serving these empanadas to guests, you can set up a filling station where your friends and family can fill their own empanadas and wrap them themselves. Put out some sauce options: these empanadas taste great along  with chimichurri sauce.You can refrigerate the dough and fillings separately, so you can easily rustle these empanadas up whenever you want a snack.
For another spicy turkey recipe you can make with your thanksgiving leftovers, you can make this Spicy Green Chili Rice With Turkey. Alternatively if you're all out of turkey you can use chicken or pork instead. 
Topping Tip: This dish tastes especially good when garnished with avocado or sour cream.
If you want something festive that will also dazzle your dinner guests with its presentation, why not serve a traditional Brazilian Shrimp Stuffed Pumpkin? If you'd rather serve multiple smaller portions, try using individual sweet potato skins instead.
Roasted Pumpkin Seeds: Try roasting your pumpkin seeds with some oil and salt for a simple fall-flavored snack.
Festive Fusion Ideas
If you are looking for something sweet yet savory to serve at Christmas time, check out this Christmas Arab Rice Peruvian Style recipe for an interesting holiday dish that combines Middle Eastern and Latin American cuisines. Sprinkle in some saffron to give this dish a golden tint, making it even more appealing to your guests.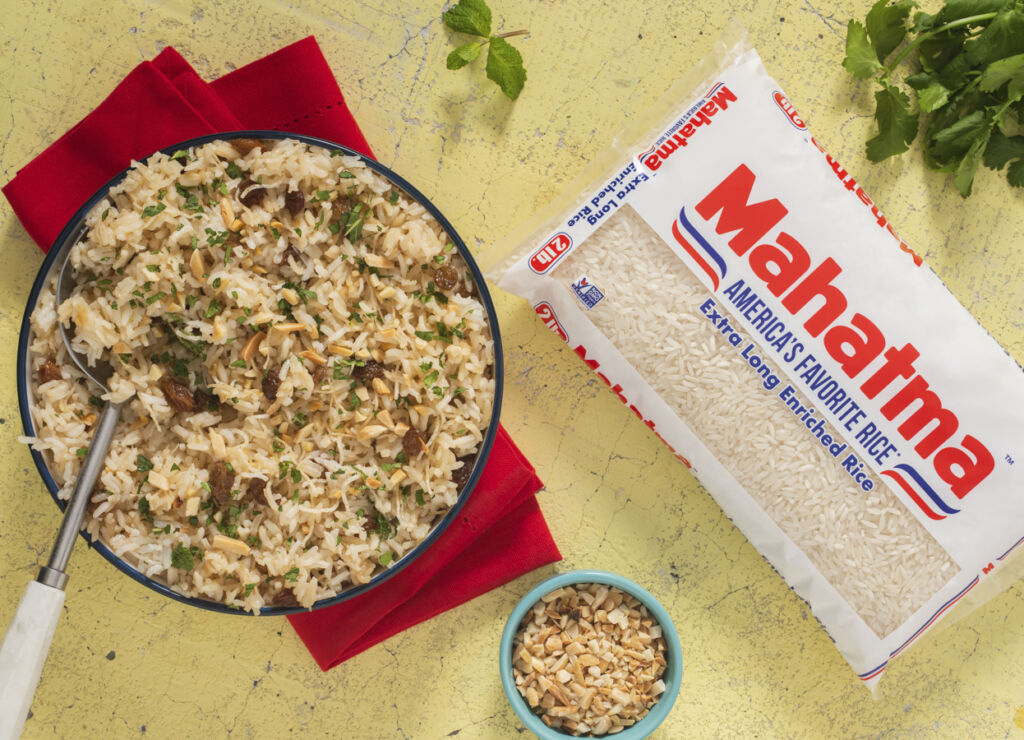 Holiday Season Desserts
Once you've served up your main dish, it's time to think about dessert. For a festive take on a traditional rice pudding, try making this sweet and creamy Eggnog Rice Pudding.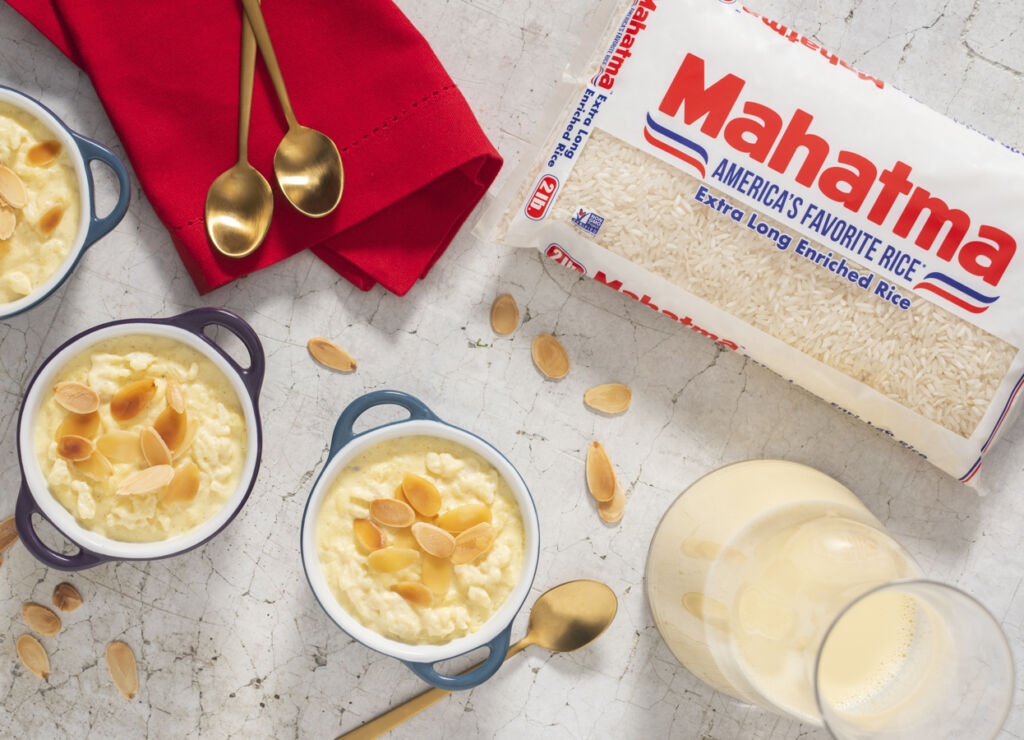 Alternatively, you can also try this Cuban-Style Natilla Custard With Jasmine Rice recipe for another sweet creamy dessert option that will satisfy everyone's sweet tooth. Try drizzling on some dulce de leche to make it even more irresistible. If you have any custard left over, this recipe can also double as a breakfast option.
Carrying on with Latin American desserts, you could also try these Sweet Rice Tamales. It's something nice and warm that you can serve after a big Thanksgiving feast. To make these tamales, you simply need to soak your corn husk until soft, and spread over your sweet rice based paste. You can then tie your corn husks into tamales. 
For even more international recipes and cooking tips, visit the Mahatma® Rice website.