Even if you've never used one, you've most likely seen lots of recipes or comments about this compact cooking appliance everywhere. An air fryer is a go-to gadget for so many people, but what makes it so special?

Whether you have one of your own, but still haven't figured out how to use it, or you're considering if it's worth the investment, take a look at this crash course with facts, tips and tasty recipe ideas that are cooked in the air fryer – spoiler alert: you can use it for so much more than just making french fries.
How Does an Air Fryer Work?
The truth is, an air fryer has more in common with a convection oven than it does with a deep fryer. Food is cooked to that crispy texture when extremely hot air circulates around it, which is exactly how convection ovens work. When rotating, air cooks everything evenly and faster if compared with some other cooking techniques, emulating crispiness from fried food. With a little oil coating or no fat at all, you can enjoy perfectly "fried" chicken, egg rolls or bacon strips if you cook them in this cooking appliance.
Advantages in the Kitchen
With packed schedules and a busy lifestyle, you are most likely looking for convenience – especially for weekday meals. There are plenty of advantages to using an air fryer when it comes to quick cooking, take a look at a few:
Cooking with less fat: As you may have guessed, one of the many reasons it has become so popular has to do with minimizing the amount of oil and unwanted fat in the kitchen. After all, you aren't really frying but rather baking your food. Instead of pan frying, simply use an air fryer to achieve that golden brown and crispy texture for recipes like these Japanese-inspired Yaki Onigiri. Make sure to brush with sauce before and during the cooking process for flavorful results.
Speedy cleanup: No matter what you decide to prepare, everything is cooked in the same basket, saving you time doing the dishes. For even less cleanup, cover it with aluminum foil and simply toss it out after you're done.
Perfect for reheating food: Yes, you read that right! Your air fryer can also function as a microwave for reheating any leftover food without significantly modifying its texture. Try it to reheat the leftover pizza from last night for a crispy crispy crust.
Safety: Deep frying food in oil runs the risk of burns and greasy splatters, which won't be a problem when cooking with air.
Useful Cooking Tips
How to Prevent Smoking
One of the very few disadvantages of air fryers is that grease and drippings from food can get into the drawer. This could cause it to start smoking but that is easily preventable! Some people recommend filling the drawer with 1-inch of water, or placing a slice of bread between the basket and the drawer bottom to soak up any fat leaking.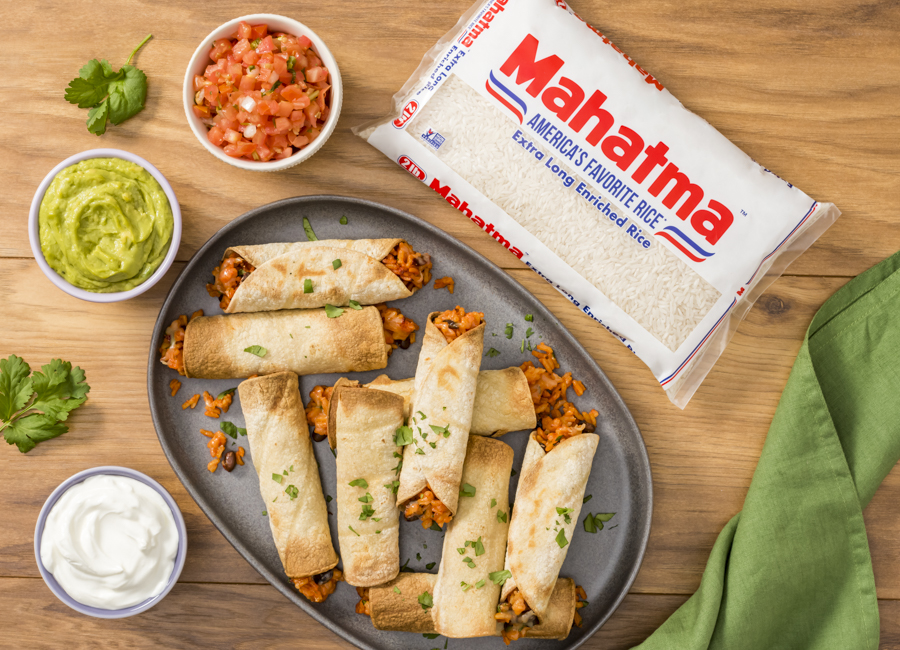 On the other hand, food may splatter inside the basket. If you see some black smoke coming out, check for any food residue over the heating element inside the fryer.
How to Ensure Optimal Cooking
If your food didn't turn out as crispy as you expected, it might be because you overcrowded the basket. Try using smaller batches so that the air has enough room to circulate so that it can cook and brown evenly. Shaking the basket every now and then is also recommended for optimal cooking.
Can I Bake in the Air Fryer?
Since this gadget is essentially a compact version of a convection oven, you can also use it for baking. The rapid moving heat is great for moist results in baking recipes – plus, the air fryer won't heat up the entire kitchen! Just note that you might need to reduce the cooking time to prevent burning your treats.
Air Fryer Recipes
With all of this talk about how to use an air fryer, it's time to get busy in the kitchen with a few delicious and mouthwatering homemade recipes like some Crispy Rice Canapés or classic Italian Arancini, also known as rice balls.
Fish Fry Rice Bowl
Start off simple by trying a seafood-inspired fish fry rice bowl. This Baja Fish Taco Bowl is made with Whole Grain Brown Rice and crispy white-fleshed fish fillets cooked in the air fryer. For the breading, add a spicy kick by combining cornmeal and flour with chili powder. Press onto the fish until well coated and then cook in your preheated fryer to golden brown.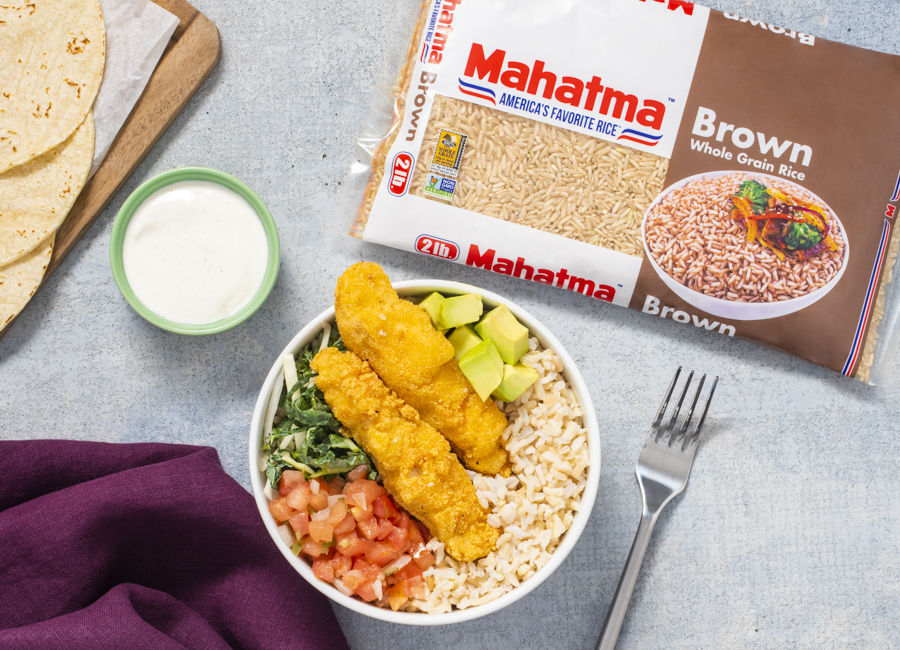 Or, switch up an all time classic by whipping up these Chipotle Tuna Meatballs with pine nuts and serve over a fluffy rice base. Cooking your meatballs in the air fryer will cut down the cooking time while adding a crispy golden crust that will keep everybody coming back for more!
Crispy Taquitos
For a speedy weeknight dinner, make these crunchy Black Bean and Rice Taquitos with Mahatma® White Rice in your versatile kitchen gadget – without the risk of an oily texture. Serve with sour cream, guacamole and pico de gallo on the side and enjoy a simple yet delicious meal in less than an hour! If you are looking for a protein-packed option, try these Tacos Dorados with a chicken filling.
These are just some of the delicious meals you can be treating your family to with the help of an Air Fryer! Remember that while cooking gadgets are meant to make cooking a little easier, they are not mandatory to enjoy a tasty homemade meal. If you have one, make the most out of it, and if you don't, there's always an alternative cooking method you can use! Discover more amazing recipes like this coconut basmati rice by browsing our website and following @mahatmariceusa in our social channels.