Whether you consider yourself an experienced home cook or not, you've most likely tried your hand at more cooking techniques than you can name. While some of them we do unconsciously, and others are part of our regular cooking routine, knowing more about each technique or process, will help to achieve that extra touch and desired tenderness or crispiness for every dish!
Not all ingredients are cooked the same, and while you probably already know that, can you tell the difference between sautéing or stir frying? Or, did you know that when you use your Air Fryer you are not actually frying food? These questions and more, are resolved by your trusted rice brand in an easy to understand guide for the top 15 cooking methods – plus, we've included delicious recipes to try at home!
So, put your chef hat on today, get ready to learn, and try all these methods to become a better cook – and if you're just starting in the kitchen, you will definitely make mom proud with all your recently acquired knowledge. Remember, practice makes perfect.
Learn about them all or skip around using this guide:
Broiling
Deep Frying
Grilling
Poaching
Air Frying
Pressure Cooking
Sautéeing
Searing
Roasting
Smoking
Stewing
Stir frying
Baking
Steaming
Blanching and Shocking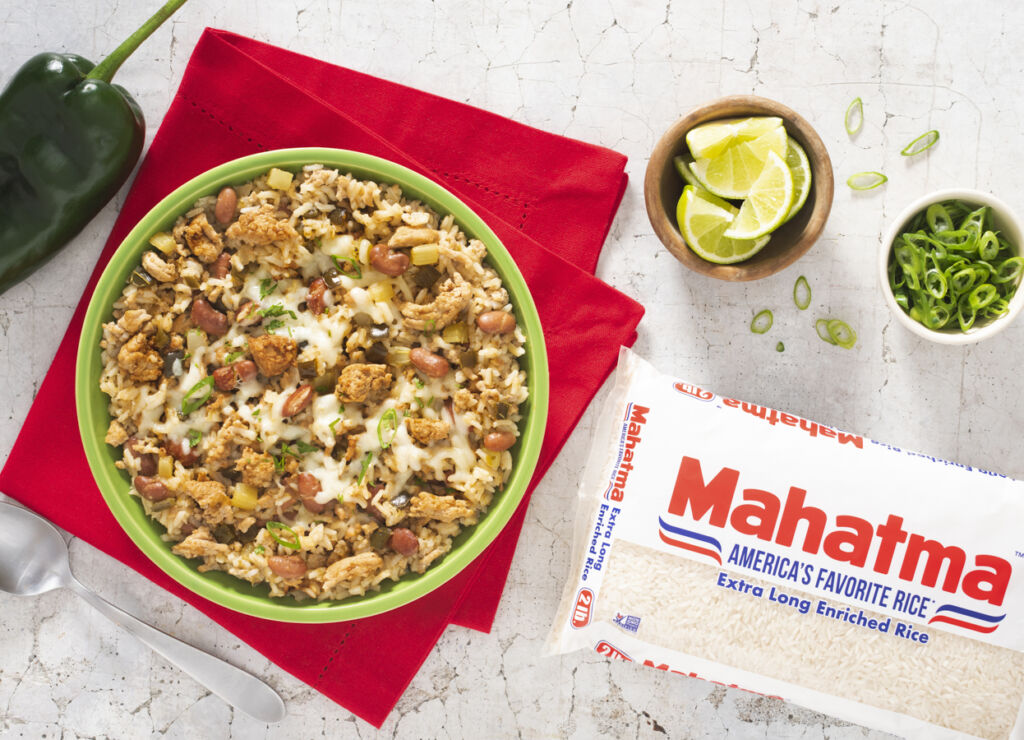 1. Broiling
Starting with something simple, broiling is what you do when you are trying to give something that extra crispy touch like a bubbly layer of melted cheese in any casserole dish. Most ovens come with a "broil" function, so it is very easy to try at home.
For the perfect cheesy finish, broiling is often used towards the end of cooking and for about 2 to 5 minutes. When you activate this feature, your oven is cooking with a constant flow of air, with heat coming from a single source located above the food. Try it in this recipe for Spicy Green Chili Rice with Turkey for melty Monterey Jack cheese.
2. Deep Frying
Deep frying refers to submerging food in extremely hot oil or other fats for a crispy golden brown finish in a short period of time. As food is covered by oil, the surface is cooked evenly.
Just about anything can be deep-fried, but it's very common for finger food and other recipes involving batter like Latin American buñuelos, french fries, chicken fingers, Italian arancini, croquettes, rice cakes, etc.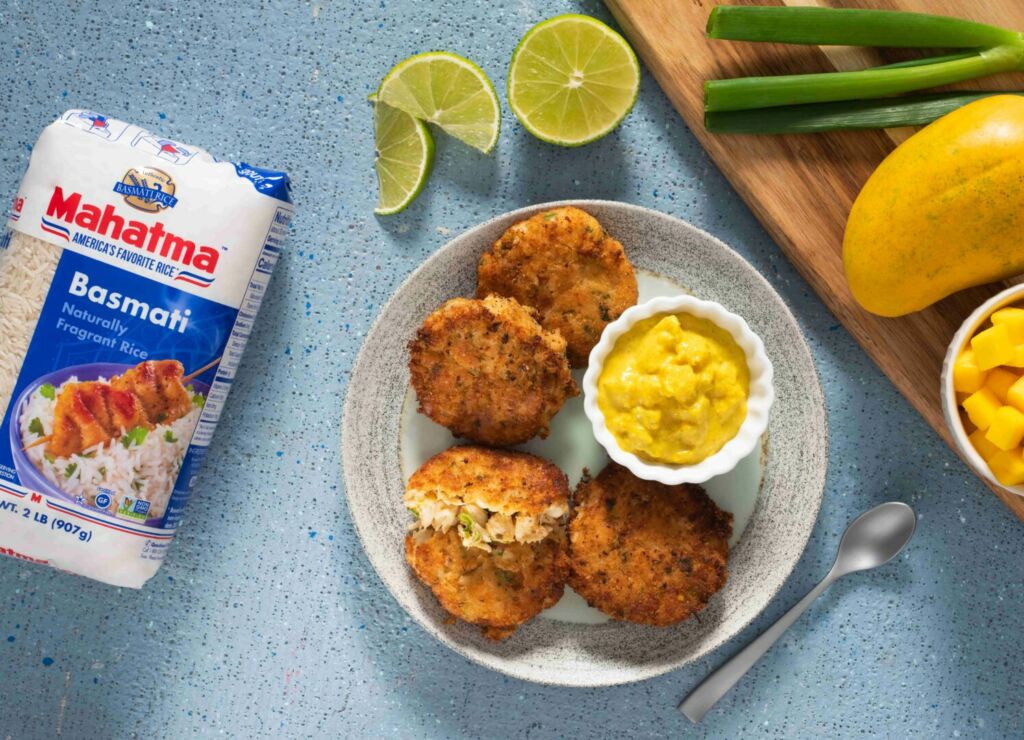 It is recommended to use oils with high smoking points, like sunflower or canola oil. Flavorful oils, like olive oil, could impact the final flavor of your recipe. The good news is that you don't need a deep fryer to try this at home. Use a shallow sauce pan, and have a slotted spoon and strainer lined with paper towels on hand.
Next time you're hosting dinner or lunch, serve some Crab Cakes with Mahatma® Basmati Rice for an appetizer and follow our tips to perfectly frying them:
Pat dry all the ingredients as any drop of liquid could make the oil splatter.
Heat oil thoroughly – use a thermometer to measure temperature if you have one on hand. If not, add a small ball of batter and see if oil is ready to fry as a test.
Start lowering your ingredients into the oil, carefully, and always in small batches. Clean any remaining food out in between batches for best results.
If your ingredients are browning too quickly, lower the heat to avoid your oil burning the ingredients.
Once crispy and golden, use a slotted spoon to remove from heat and drain any excess fat in the strainer.
When you are done, let oil cool, strain and save in an airtight container to reuse another time. Keep in the back of your pantry as oil should be stored in dark, cool places.
3. Grilling
For summertime fun, grilling is a must. As its name suggests, this technique consists of cooking food over a grill grate with a direct source of heat below – usually flames from a gas burner, wood or coal.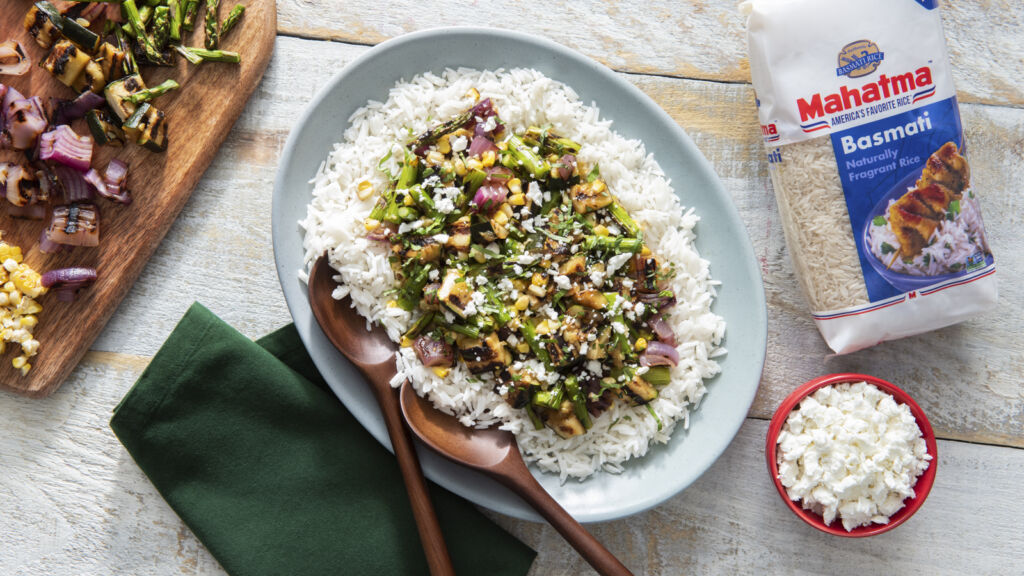 You can grill anything from protein-packed foods like poultry, meat, seafood, or tofu, to fruits and vegetables. Switch things up at your next family potluck and grill some veggies for this Summer Vegetable Rice Salad or take a look at more meal ideas you can make on the grill.
Pro tip: For best results, make sure to grease and preheat your grill before cooking. Once finished, clean thoroughly to remove any fat excess or bits of foods.
4. Poaching
This method is usually chosen when cooking delicate foods such as eggs or fish. It involves simmering food in hot liquid, usually water.
A staple on brunch menus, poached eggs are a great alternative to fried or scrambled eggs. Try it at home to serve over this Baked Feta Rice dish and discover how easy it actually is. To help keep the egg white together, we recommend adding a little vinegar to the cooking water – don't worry, the flavor won't transfer to your egg!
5. Air Frying
There are many advantages to cooking food in an air fryer, including easy clean up and reduced cooking times – but do you know how this trendy appliance works? Rather than deep frying, this compact tool uses convection heating, circulating air around the food to essentially submerge it in hot air for that crisp finish.
In fact, this method is more similar to a convection oven than a deep fryer. However, food will cook more evenly and in less time if using an air fryer instead of an oven. Use an Air Fryer to cook anything from chicken and broccoli to potatoes, shrimp, arancini and anything else you would traditionally deep fry. Try these Cheesy Beef and Rice Empanadas that are cooked to crispy perfection in the air fryer.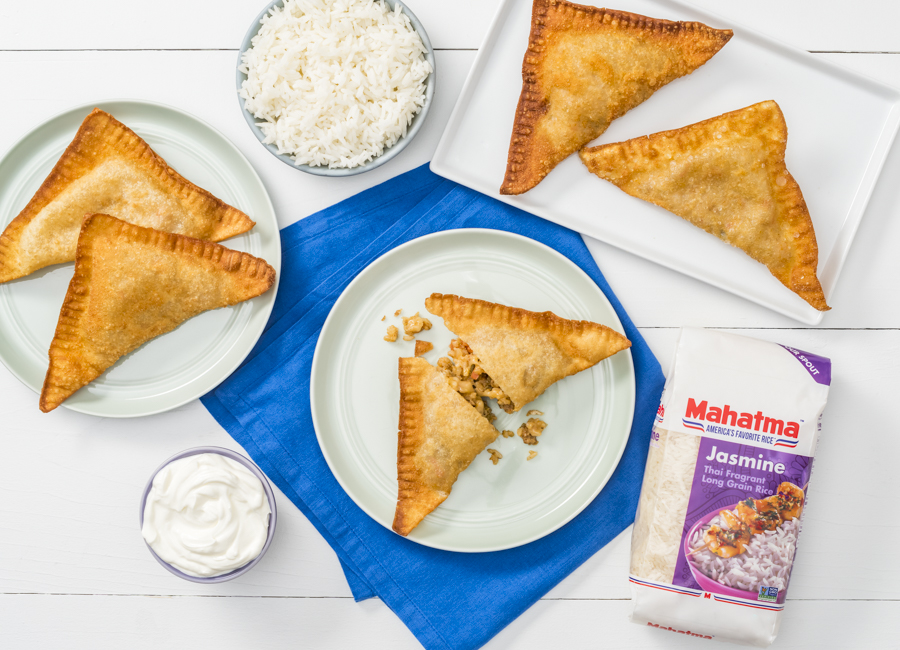 Clean up Shortcut: Cover the basket with parchment paper before inserting ingredients.
6. Sautéing
An everyday cooking method for most, the key to this technique is that ingredients are cut into small pieces and cooked with little fat, whether that be oil or butter, with constant stirring.
Did you know that caramelizing is also a synonym for the slow process of sautéing onions? Follow tips from Chef Pati Jinich for making perfectly caramelized onions in her recipe for Lentils and Rice with Mahatma® Jasmine Rice.
7. Pressure Cooking
This process involves cooking dishes with steam pressure, which builds up inside a pot when sealed. The result? A faster turnaround.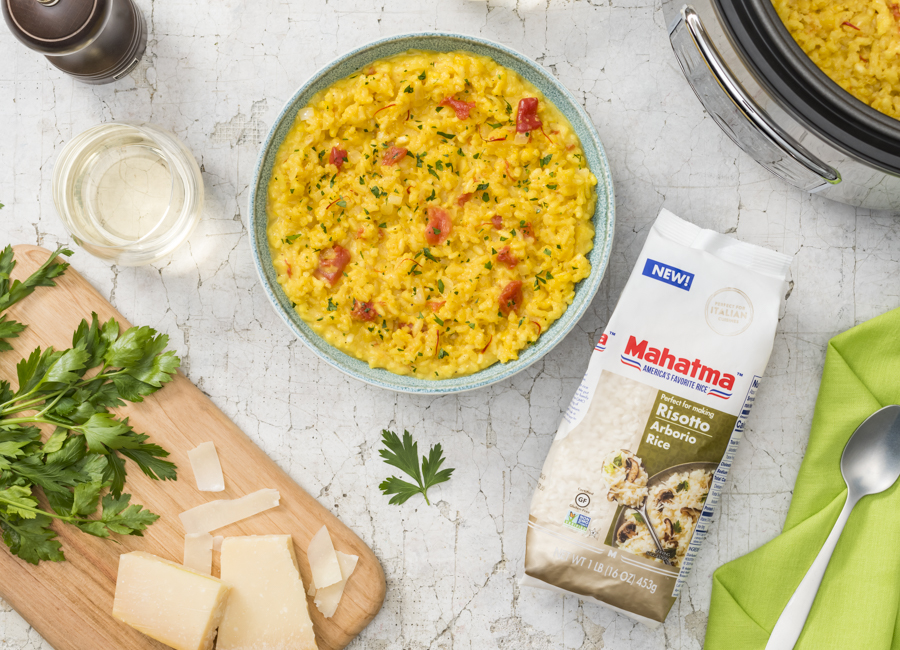 If you already know how to cook perfect rice, either over the stovetop, microwave, or rice cooker, and are looking for innovative dishes to try, check out our recipe for Rice Cooker Saffron Risotto. Trust this cooking method for a hassle-free way to make all kinds of traditional dishes like risotto and use Mahatma® Arborio Rice to guarantee a velvety creamy texture.
8. Searing
This preparation is used to brown and form an outer crust on meats. When done, it creates an interesting contrast of textures as the inner meat remains soft and tender, while the outside has a slight crunch. Most commonly the first step before fully cooking meat in the oven, this method is also used for obtaining a medium-rare finish, as in a tataki.
Heat your pan's surface until smoking and lightly sear some sliced sushi-grade Ahi tuna for about 1 minute per side, to top these Crispy Rice Canapés.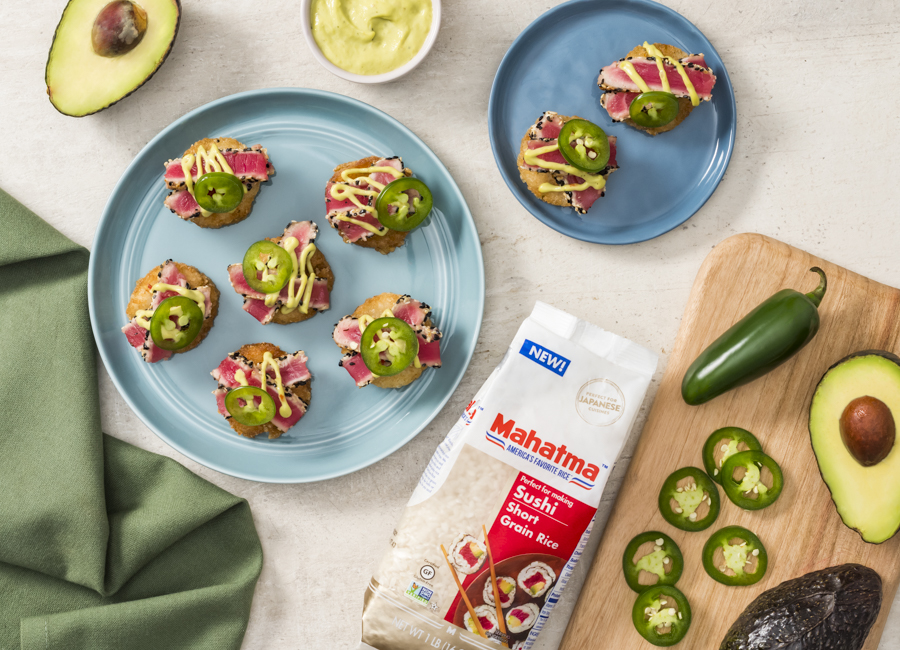 9. Roasting
Although it is commonly confused with simply cooking meat or vegetables in the oven, roasting refers to oven-baking at a higher temperature first, for getting a crisp golden outside, and then lowering the heat so food is cooked through without losing moisture.
This method is most often used for Thanksgiving turkey or holiday pollo asado, but you can also try any of these recipe suggestions to switch up holiday dinners with exciting new flavors. Start with this Roasted Chicken with Brown Rice Pilaf – it's never too early to start planning your special event, right?
10. Smoking
Smoked foods have increasingly become more popular over time to prepare at home, and it's probably because smoked food has a very distinctive flavor and smell. Aside from cooking, this method also adds flavor and is preferred for meat, fish and poultry.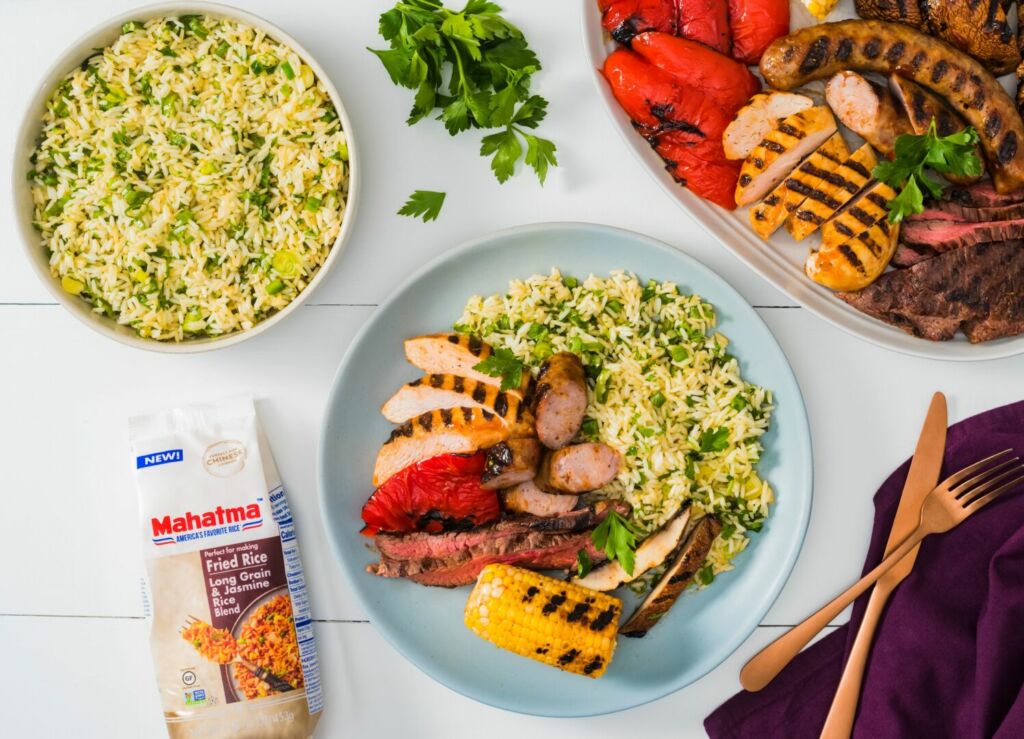 Try adding some smokiness to your Mixed Grill with Chimichurri Rice by cooking meat over the fire and tossing some wood chips in with the charcoal – you won't regret it! If you don't have a smoker at home, cover your outdoor barbecue grills for a similar effect.
11. Stewing
There's something very comforting about stewed food. After a few spoonfuls, a good stew is capable of feeding both the body and soul while making you feel at home. This slow cooking technique is ideal for meats and vegetables to achieve bold, deep flavors with tender ingredients.
To enjoy traditional flavors from Latin America, use your slow cooker to prepare a stew of Charro Beans or frijoles charros, with chorizo, bacon, ham, pinto beans, chipotles in adobo and more! Serve over Mahatma® Brown Rice or your preferred rice variety for a wholesome meal. You might also want to try a Mexican Chicken and Rice Soup.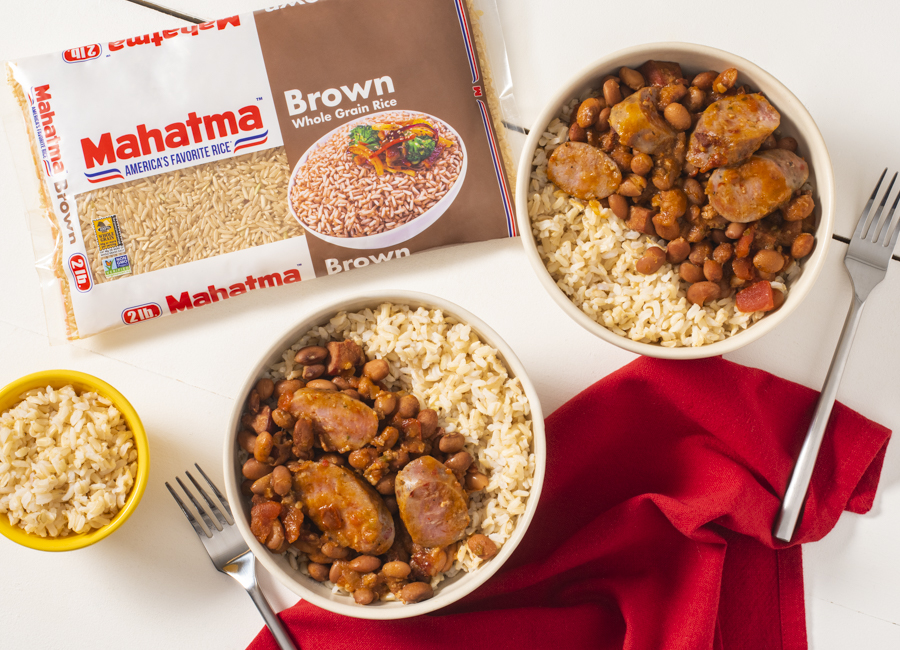 12. Stir Frying
Another staple cooking method, stir frying consists of rapidly cooking food over high heat and with little oil, commonly using a wok or a large pan. Every time you prepare your favorite fried rice recipe you are most likely stir frying all of those ingredients together.
This method originates in Asia and can truly be used to cook any meats or vegetables you have on hand. For a simple yet flavorful dinner, try it in this Mexican Beef Stir Fry served with light and fluffy white rice on the side.
13. Baking
One of the most common, when you bake food, you're cooking it with dry heat in an enclosed environment – the oven. Dry heat helps get that brown outside while the food's moisture is retained.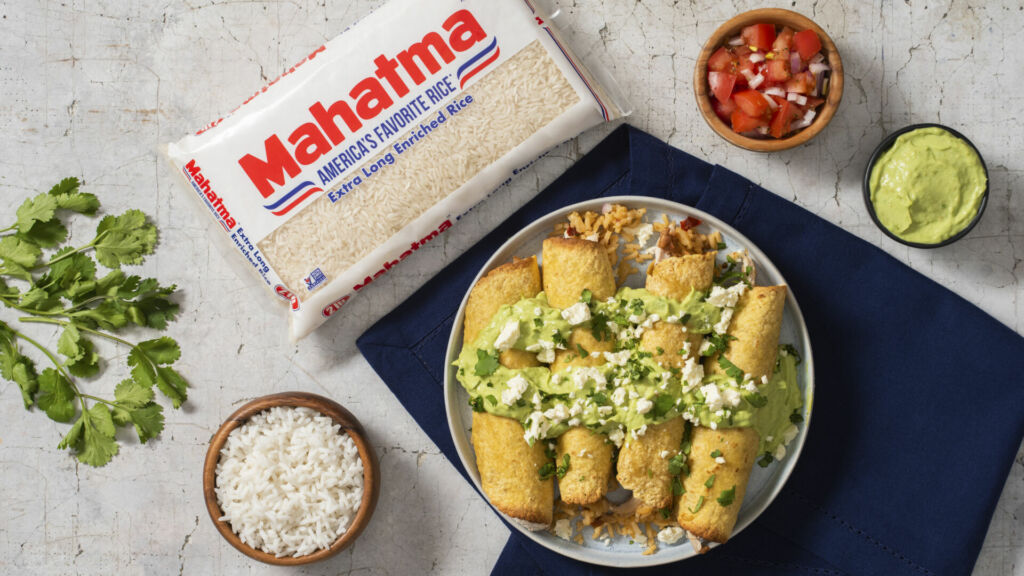 While most often associated with savory casseroles, pies, sweet cakes, bread and pastry, you can also use it to give your tortillas a crunchy finish, like in these Rice and Beans Tacos Dorado.
14. Steaming
Have you ever tried your hand at homemade tamales? If so, then you've probably steamed food. This technique occurs when water vapor cooks your food as the result of boiling water. A steamer is used to help keep food out of touch with water.
Chef note: No steamer? No problem! Fill the bottom of your pot with water, place a mesh or strainer over and your tamales, vegetables or anything else in it. If you use the right amount of water, the strainer will create enough space between the food and liquid.
15. Blanching and Shocking
Commonly used for vegetables, when you blanch and shock food you partially cook it in boiling water and then stop the cooking process by submerging it in cold water. This method allows you to preserve the texture, even after being cooked. Try it for crunchy broccoli, asparagus, or green beans.
Not sure how to add this technique to your cooking staples? Whip up this Mediterranean Inspired Rice Salad – with tons of complementing flavors and blanched veggies!
Amazing, right? All these cooking techniques will help you cook food properly, and even vary on the results depending on which method you decide to follow. Steam veggies for a soft texture or blanch them for a crunch. Stew meat for tenderness, or smoke it for an interesting aftertaste. Or try Instant Pot Jasmine Rice instead of the traditional stovetop method. The choice is yours!
What won't change is the quality, texture and flavor of Mahatma® Rice in any of your favorite dishes. Enjoy your cooking journey and come back to this guide and our recipes every time you need a place to start for any meal.
Try out some of these tips on meal ideas like this coconut rice recipe or the best arroz con leche recipe this side of the border!