Slow cookers make the perfect kitchen assistant for people who are pressed for time when it comes to mid-week meals. What's more, crockpots can also help to unlock certain flavors and textures from food.
In today's post, we'll be looking at some of our top tips for preparing food in the slow cooker along with some of our favorite recipes made with Mahatma® Rice.
But before we begin, what are the actual benefits of using a slow cooker?
What are the Benefits of Using a Slow Cooker
You can use slow cookers to make a wide variety of different dishes, from soups and curries all the way to casseroles. Slow cookers provide a great way to make the most of your ingredients, simply toss them in and let the slow cooker do the heavy lifting while you go about your day.
Slow cookers not only offer a more convenient way to prepare your mid-week meals, but you'll also be amazed at the tastes and aromas produced by slow-cooked recipes.
Hopefully, by now you are sold on the benefits of cooking with a slow cooker. When you're preparing food in the crockpot, there are a few simple things you can do to really get the most out of your recipes.
Tips for Using Your Slow Cooker
Here are some of our top tips for using your slow cooker.
Go For Recipes That Require Less Prep Time
One of the key benefits of cooking with a slow cooker is that it will save you time in the kitchen. By slow-cooking recipes that require minimal preparation, you can make meals with almost no effort at all. For example, this protein-packed Apple Cinnamon Breakfast Jasmine Rice and Quinoa can be slow cooked, simply toss the ingredients into the pot and let the slow cooker do the rest!
This particular recipe is perfect whether you want something tasty in the mornings or a sweet after-dinner treat for when you are entertaining guests.
Prep More Complex Recipes the Night Before
If you are planning on making a recipe like this Mexican-style Slow Cooker Charro Beans With Rice which requires a bit more preparation like chopping onions, get your ingredients ready the night before.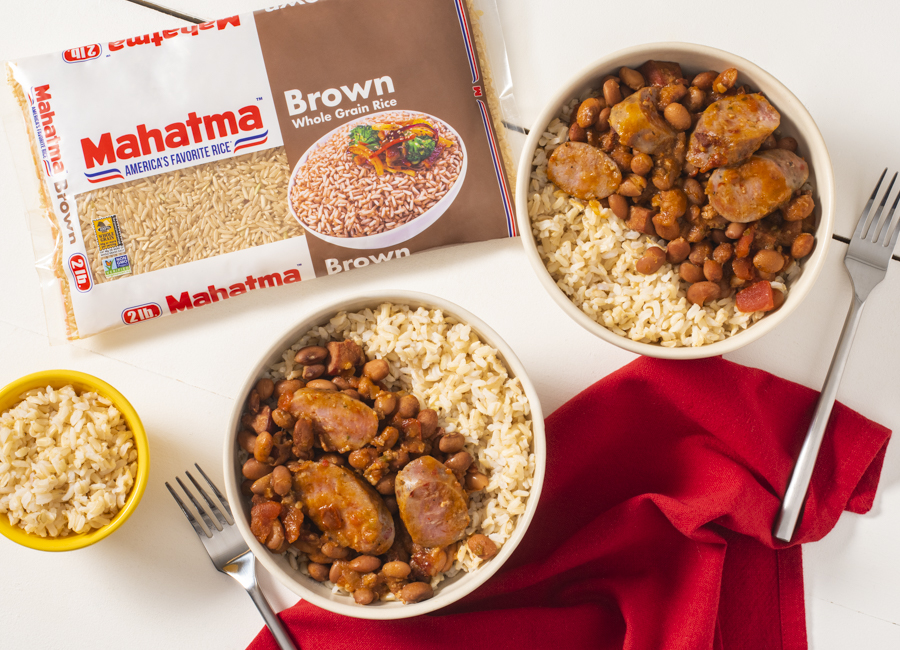 You'll want to place your ingredients inside your slow cooker dish and leave them in the fridge overnight. The following morning, leave your ingredients out at room temperature for 20 minutes before you slow-cook them.
Slow Cook on a 'Low Setting'
In general, recipes really benefit from being cooked on a lower setting. The gentle heating really brings out flavor from your ingredients. Another advantage of slow-cooking meals on a low setting is that you can leave it cooking while you go out for the day and not have to worry about it.
Try cooking this Easy Slow Cooker Rice Pudding recipe made with orange zest on a low setting for around 5 to 6 hours to really get the best flavor and texture out of it.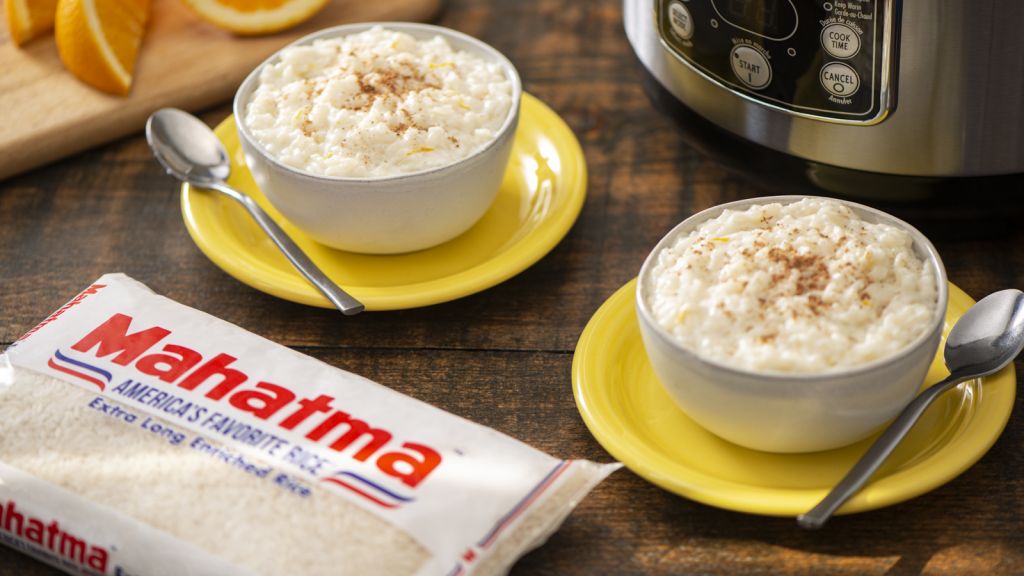 Let Your Slow Cooker do its Thing
Your slow cooker is designed to be left to cook recipes like this Rice Cooker Saffron Risotto without much supervision. Once you have turned on your slow cooker, it's best to leave it alone until the recipe is done. Every time you remove the lid, it will release some of the heat; in other words, you will need to increase the cook time.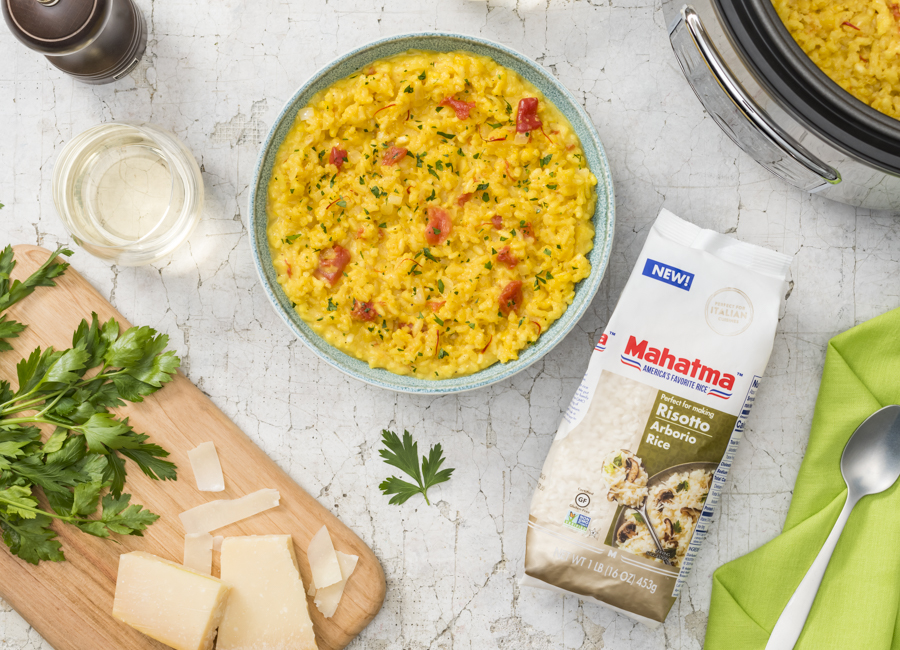 Try Cooking Your Instant Pot Recipes in the Slow Cooker
Recipes like this Instant Pot Mexican Rice With Chicken can be easily adapted for a slow cooker. Slow-cooking these instant pot recipes can be a great way to unlock distinct flavors and more succulent textures that you wouldn't get with an instant pot.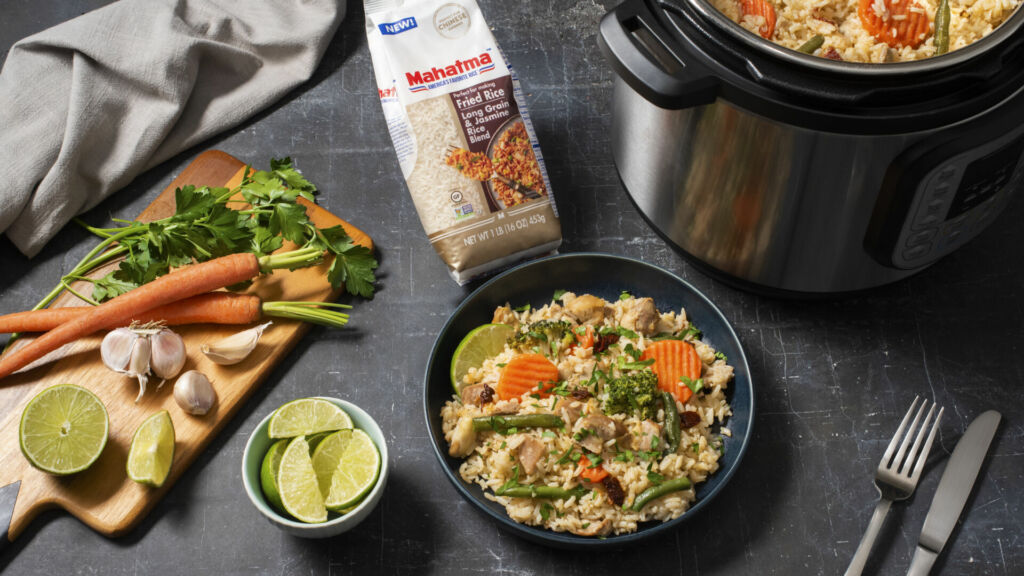 When adapting these recipes for the slow cooker, you will need to change the cooking times to be longer and make sure that any meat has a safe internal temperature. You will also want to add more water to make sure that your rice gets the right texture.
Cook Meat in the Slow Cooker
When making recipes like this BBQ Pulled Pork Rice Dip, try slow-cooking the meat in advance. Using a slow cooker, you can give cheaper cuts of meat like pork shoulder or beef brisket a much juicier taste and texture.
Now that you've got these tips under your belt, we hope that you put that slow cooker to good use! For more tips on how to use kitchen gadgets, check out the Mahatma® Rice website.