Rice has been a staple food all over the world for thousands of years due to its incredible versatility. From fried rice recipes to rice salads, there are no shortage of different ways of making rice, but what if you really want to bring your rice dishes to the next level?
As it's National Rice Month, we thought that we'd venture outside of the box and take a look at some of our favorite unusual recipes that use Mahatma® Rice.
Interesting Savory Rice Dishes
To really spice up your rice recipes, try using it in these different types of dishes.
Rice Balls
Rice balls like these Crispy Veggie Rice Balls made with kimchi and Mahatma® Jasmine Rice are an excellent savory snack. Serve them with soy sauce and wasabi paste to make an excellent starter course if you are serving guests.
Alternatively, try these crispy Yaki Onigiri with Mahatma® Jasmine Rice if you are craving more of a crab flavor. These rice balls are another perfect recipe for if you are looking for an appetizer to serve guests the next time you are entertaining. To make sure these rice balls stay together, you are going to want to use freshly cooked rice instead of leftover rice.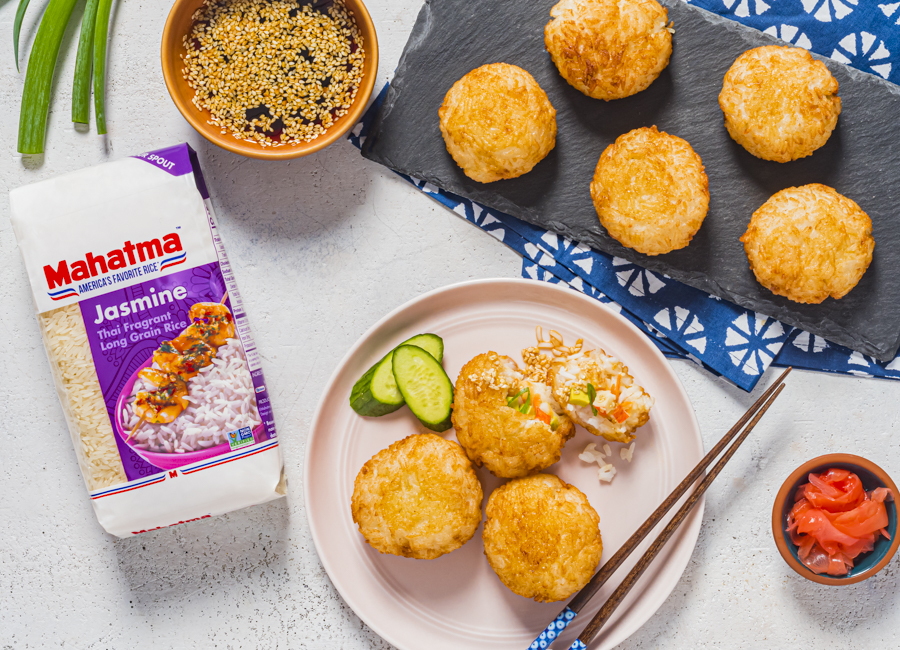 These Chicken and Rice Lunchbox Cups made with Mahatma® Brown Rice are perfect for if you're looking for something to take on the go with you. With this recipe, you can batch cook these lunchbox cups and enjoy them throughout the week. If you have little ones at home, these cups are perfect to pack in their lunchboxes, however they work just as well as an addition to a work packed lunch as well.
Volcano Rice
This Cheesy Volcano Rice made with Mahatma® Jasmine White Rice along with Korean kimchi and gochujang is another interesting way of making rice. This dish can be served with chicken, shrimp or beef for some added protein.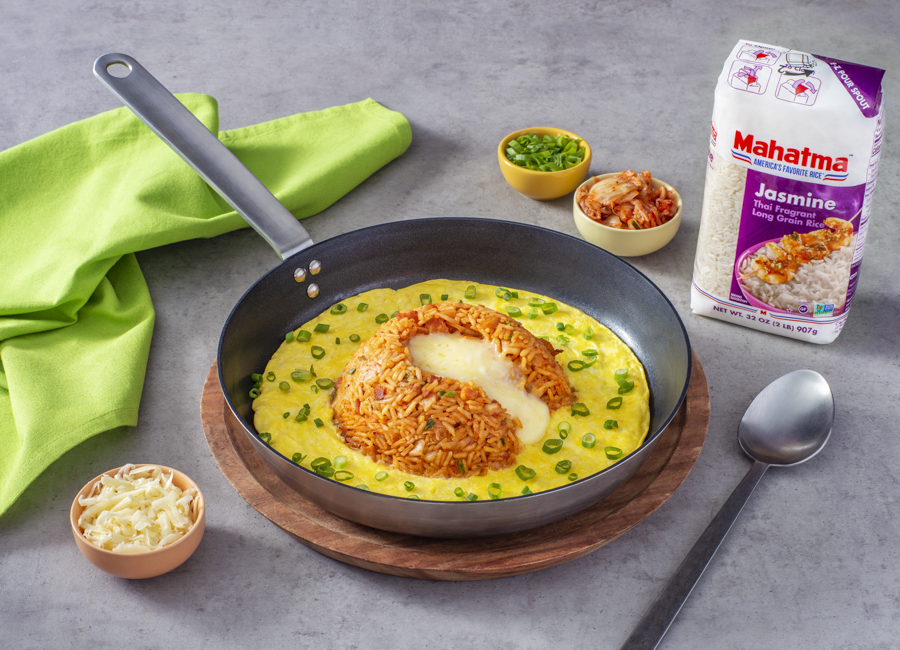 Rice Cakes
Rice cakes like this vegetarian Mahatma® White Rice Tacu Tacu recipe are a good demonstration on how versatile rice can be as an ingredient. Tacu Tacu can be served with sliced steak, shrimp or fried plantains.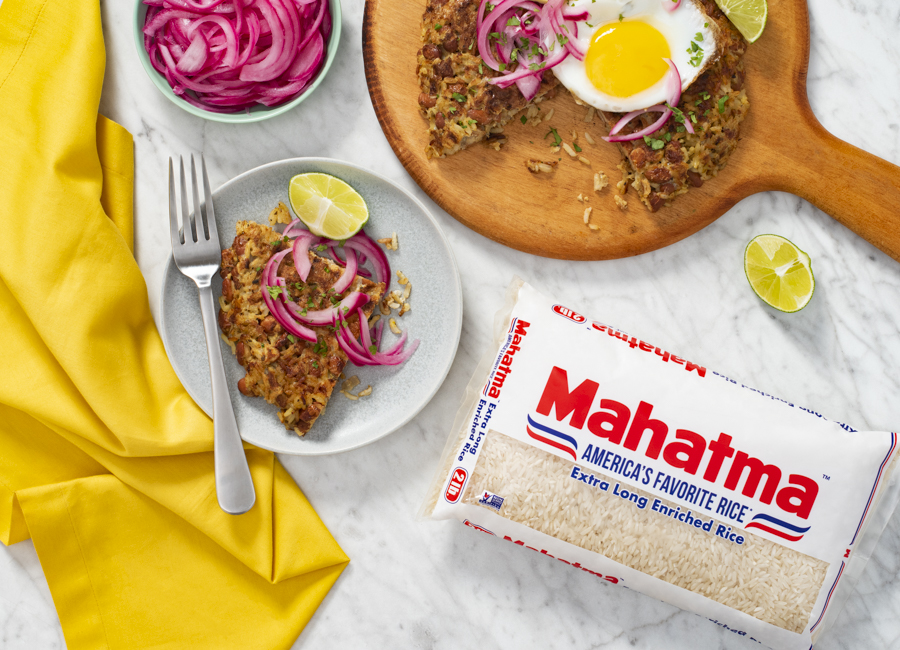 Stuffed Vegetables
Rice makes an excellent vegetable stuffing, as can be seen in these Zucchini Boats which are stuffed with nutty and chewy Mahatma® Jasmine Brown Rice and Italian Sausage. This recipe uses a whole grain as they are more effective at absorbing the juices and flavor from the zucchini.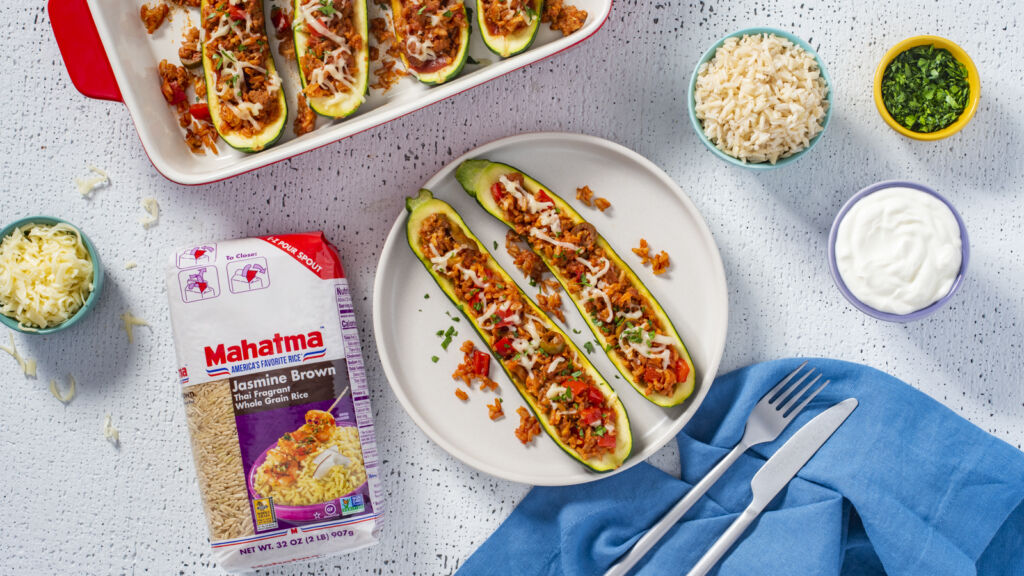 Pastries
For another unique recipe, you can also try baking your rice into a pastry like these cheese-filled, vegetarian Mushroom and Cheese Pastelitos using wonton wrappers. If you prefer a crispier texture, make these pastelitos in the air-fryer. If you are entertaining guests, serve these pastelitos with a dipping sauce like guacamole for a great-tasting starter.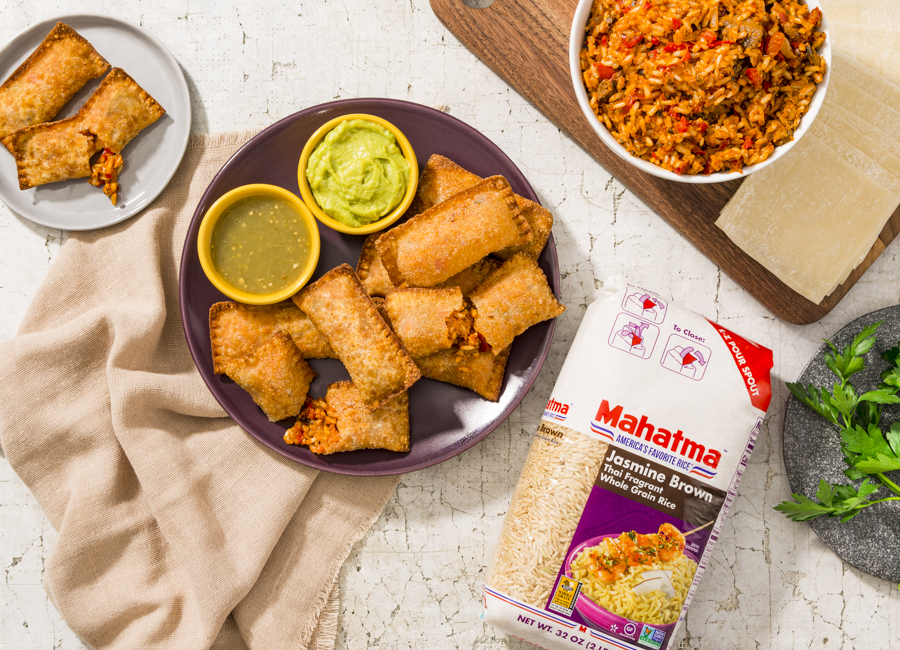 Rice Desserts
If you're looking for a rice recipe that will also satisfy your sweet tooth, take a look at this Coconut and Almond Rice Tart made with Mahatma® White Rice and a Gluten-Free homemade crust. For some added fruity flavor, you can top this dessert with some fresh strawberries. This dish is also perfect if you are entertaining guests and need a dessert.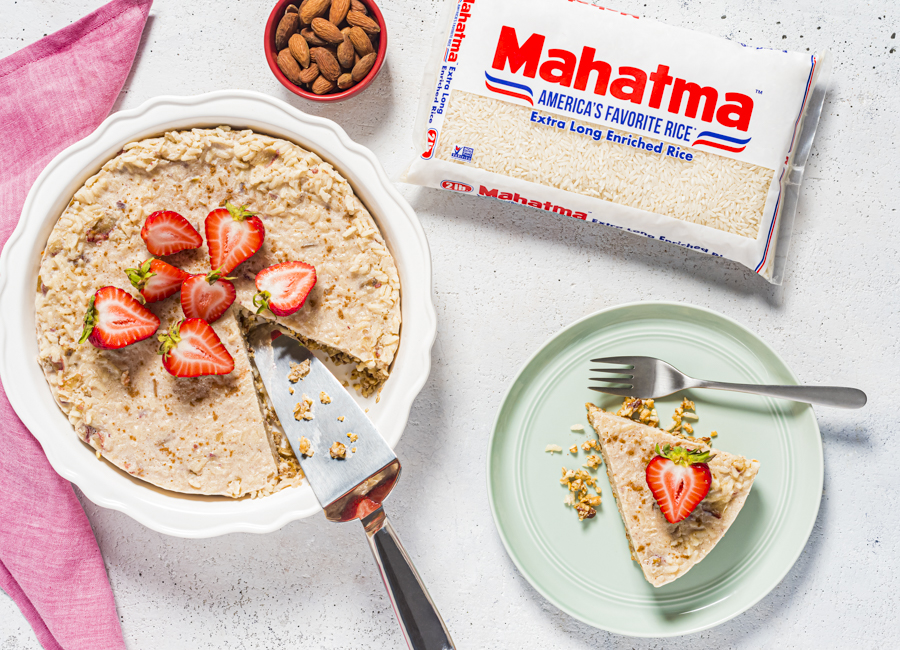 For an alternative take on an Italian classic, this Sweet Arancini Dessert Board made with Mahatma® Arborio Rice not only works as a sweet dessert, but also works as an enticing appetizer option for your guests. If you are serving this as a dessert, feel free to top this board with caramel or chocolate sauce to really turn up the sweetness. You can also swap in some of your favorite sweet treats like cookies, cupcakes or brownies.
Did you know that you can also make chocolate bars with rice? Check out these dairy-free Puffed Rice Chocolate Bars for example. The great thing about these chocolate bars is that you can batch cook a load and enjoy them all week.
Drinks Made With Rice
Believe it or not there are plenty of drinks that can also be made using Mahatma® Rice, for example this beautifully presented, Mexican Horchata Whipped Ice Coffee recipe. This sweet treat is just the thing to help you kick start your day. Alternatively, if you are entertaining guests, you can also add in a shot of alcohol like rum or amaretto to make this into a cocktail. If you are looking to make this into a dairy-free treat, try swapping in coconut milk instead.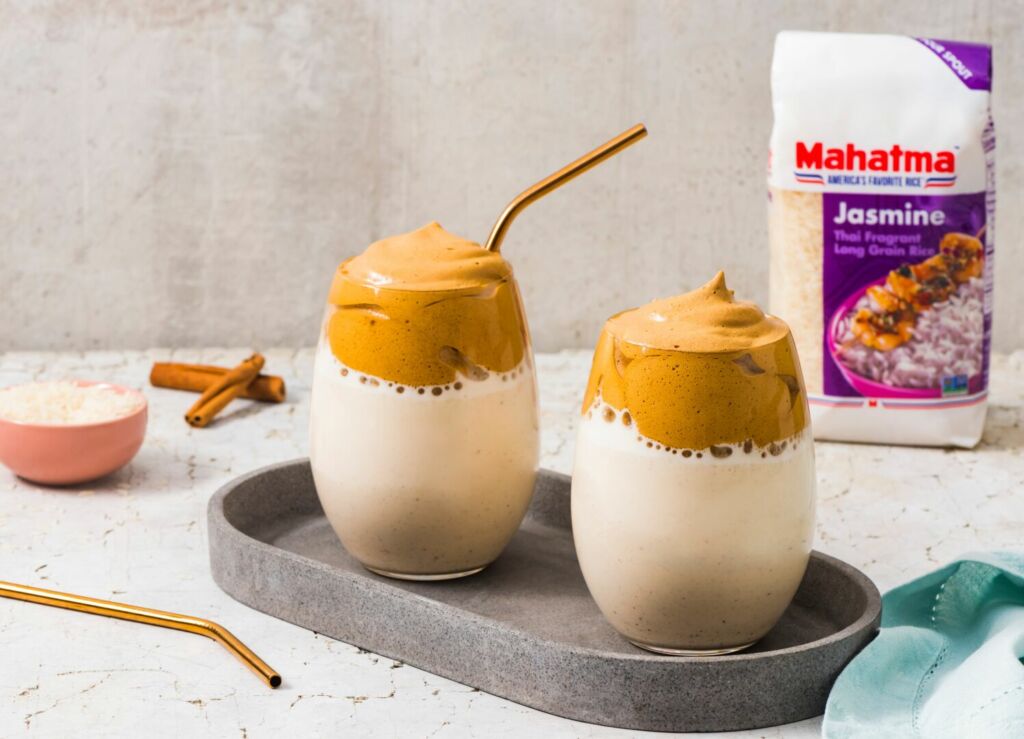 For more interesting rice recipes like tacos with rice and beans, stay tuned to Mahatma® Rice.