Cooking with Kitchen Staples
Stocking your pantry with a few kitchen staples can be a lifesaver when you don't have the time to make a grocery store run or you're stuck at home. Whatever life throws at you, it's always helpful to have a few dry pantry ingredients or frozen items on hand to whip up a meal everyone can enjoy!
Aside from a few of the classics like extra virgin olive oil, salt, pepper and dried herbs, there are a few other ingredients that deserve a spot on your shelf: beans, canned tuna, frozen chicken, frozen or canned vegetables, and a big bag of your favorite rice.
Making Family-Friendly Recipes with What You Have
If you've got little ones or picky eaters at home, it may seem like an impossible task to stock up on things that everyone will enjoy. However, one of the best ways to get kids to eat different things is to get them involved in the kitchen.
So, if you find yourself looking to bulk up your pantry, we've put together a list of simple and practical recipes to use those pantry ingredients to keep you and your family well-fed. These recipes also need a few helping hands to make, so you can turn cooking into a family event and get everyone involved. It's a great way to make new memories and family traditions.
Note: If you don't have all of the ingredients, it's ok to substitute them out with something similar you do have. It's okay to get creative with your kitchen staples.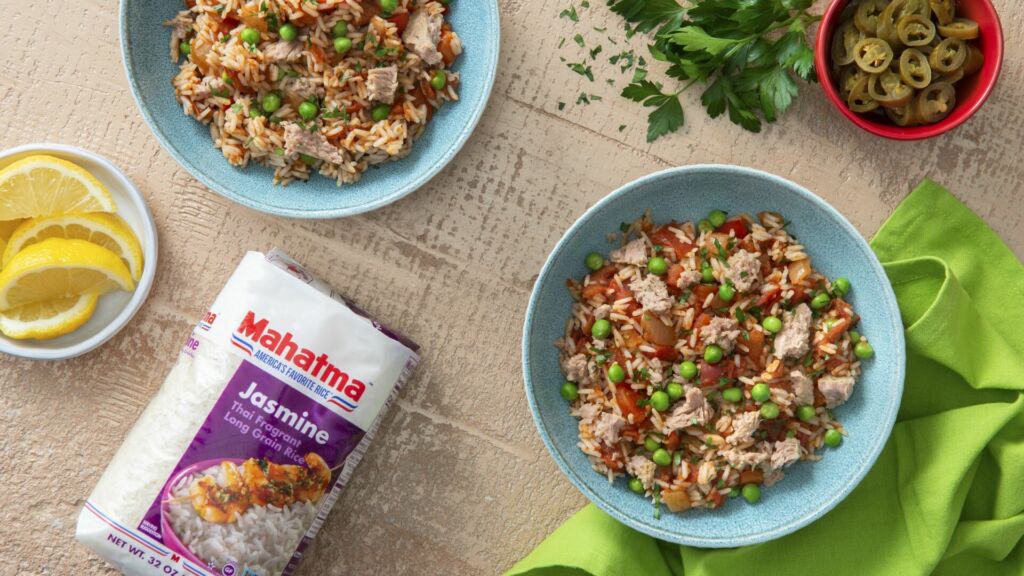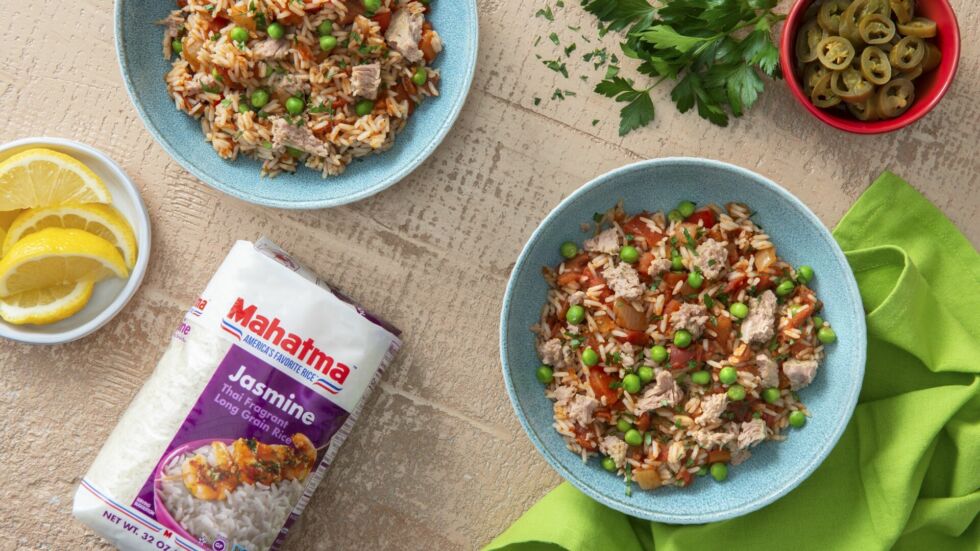 Canned Tuna
Almost everyone has a can or two of tuna stocked on their shelves, especially for those families that may be following a no-meat-Friday schedule. If you don't have any on hand, now is the time to add it to your shopping list. Canned tuna is a great source of protein and quality pantry staple that can be cooked in a variety of nutritious meals that can either be baked, sauteed or simply tossed together. We've got a few recipes that will prove canned tuna is actually quite an amazing ingredient we should all keep on our shelves.
Simple Classic: Tuna and Tomato
This recipe for Rice with Tuna and Tomato is an all-time kitchen essential classic made with a combination of canned tuna, jasmine white rice or Jasmine Rice Instant Pot, canned tomatoes and frozen veggies like peas, all seasoned with a few dried herbs and spices you may have on your shelf like parsley, paprika, salt and pepper.

2. Tuna Casserole
Along with rice, tuna, eggs, and milk as the other ingredients, this tasty and comforting Canned Tuna Rice Puff casserole bakes into a heavenly dish that everyone will love.
3. Tossed Tuna Salad
Not only is this Rice Salad with Canned Tuna quick and simple, but it's a great way to incorporate a good dose of veggies that can otherwise be hard to sneak in when you've got picky eaters at home. If you need to make a few adjustments to make this a more pantry-friendly meal, use canned tomatoes and frozen veggies that you have on hand.
Frozen Ingredients
Keeping frozen vegetables and protein sources like chicken and fish are great ways to always have a backup meal ready to go. By freezing foods, they have a longer shelf life! Discover some delicious recipes that are made with those long forgotten ingredients that have been in the back of your freezer for more time than you can remember.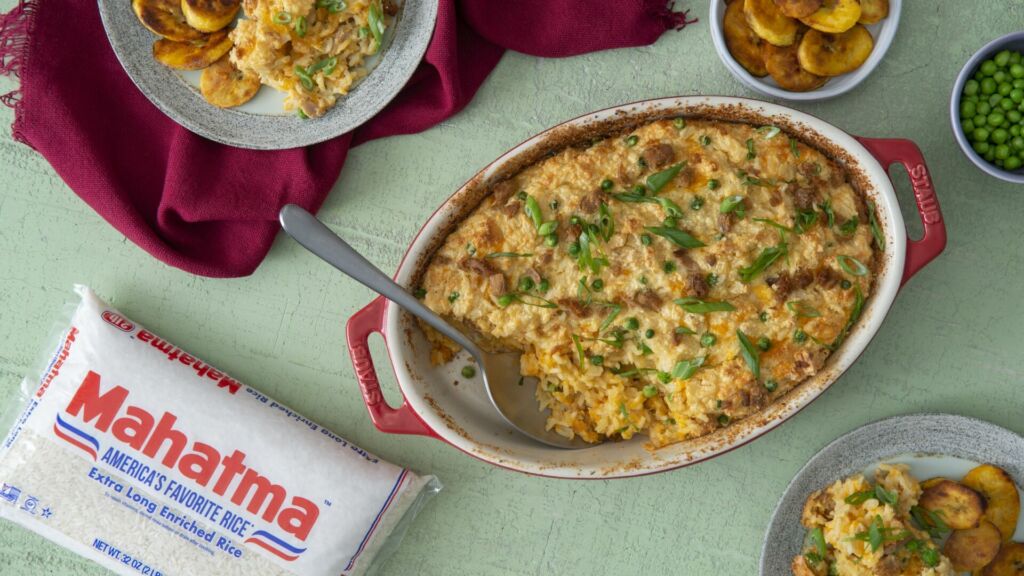 4. Mexican Rice with Frozen Peas
Break out the spices for this Traditional Mexican Rice dish made with frozen peas and chicken, simmered in a savory sauce of tomato paste, canned tomatoes, herbs and chicken broth. An easy recipe that can be served either as a side or a whole meal right alongside an Authentic Mexican Rice and Beans recipe. Make sure to double up the recipe and prepare enough to have stored in the fridge for future meals. Mexican Rice is great as a burrito filling or to prepare enchiladas.
5. Green Salad with Frozen Broccoli and Peas
If you have a big bag of frozen peas taking up space in your freezer, here's another great recipe to put them to good use. Pair with fresh or frozen broccoli, feta cheese and cubed chicken breast for an easy Green Rice Salad that's good as a starter or as a meal on its own. Rice makes a delicious, filling grain base the whole family will love. And if you don't have any dressing on hand, don't worry. Prepare with Mahatma® Flavored Rice with Olive Oil and Garlic for a perfectly seasoned salad.
6. Oven-Baked Enchiladas with a Frozen Veggie Medley
If you're trying to eat more whole grain and have a few frozen vegetables to use up, we suggest you try out this Brown Rice Enchilada version paired with your veggies and stuffed with canned pinto beans, chili and of course, shredded cheese. This recipe is equally good with fresh or frozen ingredients and is a great way to cook with what you already have.
Rice Grains
Rice is the perfect filling grain to have on hand as it is naturally loaded with vitamins and minerals and free of allergens like gluten and dairy. In fact, it's so versatile that it can even be used in anything from salads to casserole bakes to delicious desserts. Also, it's one of the most common kitchen staples in many households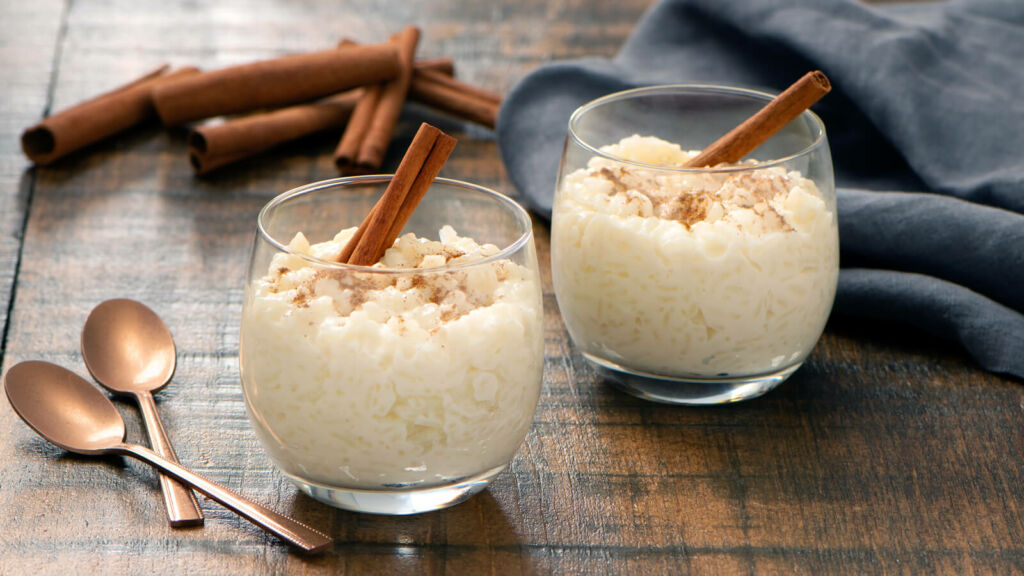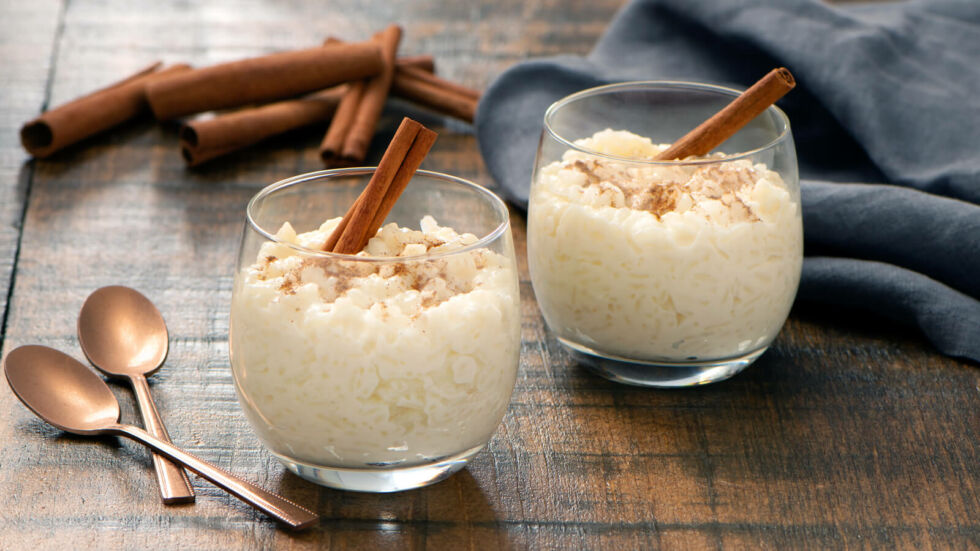 7. Quesadillas
Save a few of your enchilada tortillas for a Chicken Quesadilla lunch later on. Fill your tortilla wraps with BBQ chicken, shredded cheese and top with your favorite store-bought salsa. If you are in a hurry, this recipe can be made with Mahatma® Ready to Heat Jasmine. Make this into a fun cooking lesson for the whole family and get everyone to participate by personalizing their own quesadilla
8. Arroz con Leche
When that craving sets in for something delicious and sweet, look to your pantry. Gather everyone together for a treat by using your pantry ingredients! To make a creamy Traditional Arroz con Leche you'll only need rice, milk, cinnamon and sugar. If you don't have Basmati on hand, simply swap in equal amounts of White Rice to make this at home with your family for a delicious dessert or breakfast.
Stay tuned for Mahatma® Rice for even more delicious recipes, like this coconut rice recipe.