Almost every child wants to explore, play and, of course, ask questions to keep learning. One of the best ways to spark interest in science, build confidence, develop skills, and have fun while bonding is through cooking. Keep their hands busy and brain working while exploring new textures, or flavors and creating new family memories and traditions together.
If the weather is a bit gloomy outside or you're on a staycation at home or you just want to bond with loved ones, making time in the kitchen is a great place to start. If you're unsure where to begin, we've got a few tips that will help give you a starting point to make your experience not only fun but a bit educational too.
When Should Kids Start Cooking?
Before we delve in, you might be asking yourself, what age is best to have your kids help in the kitchen? The answer is there is no correct time or age, but there are activities that are better suited to different age groups. Above all, safety first in the kitchen, and use your discretion as to what you feel your child or children are capable of. Remember to always be patient because practice makes perfect after all!
Fun Cooking Tips
1. Start Simple
Starting off with a simple recipe like a smoothie is a great way to get kids learning and excited about making food. Drinks are quick and simple to whip up and involve relatively low clean-up after. Plan it out together and invite your little ones to choose the ingredients they would like to blend into their smoothie.
To start, try this delicious and creamy Banana Horchata Smoothie. Ask your kids to organize the ingredients, slice or count out the banana slices and measure the rice to add-in. Let them load each component into the blender and have them count the seconds until it is finished blending.
You can even get creative and add in different colored ingredients like blueberries to make it blue, use strawberries for red, and maybe avocado to add a creamy green. Add extra fun and color to each drink by decorating the glass the smoothie will be served in with your favorite chocolate or caramel syrup or cut fruit on the end.
2. Give Them Useful Tasks
To keep your kids engaged, give them useful tasks so that they feel they are an important part of the creation process. Organize the ingredients together and let your little ones wash any of the ingredients or if they are a little older have them peel the vegetables or slice fruit with a dull knife.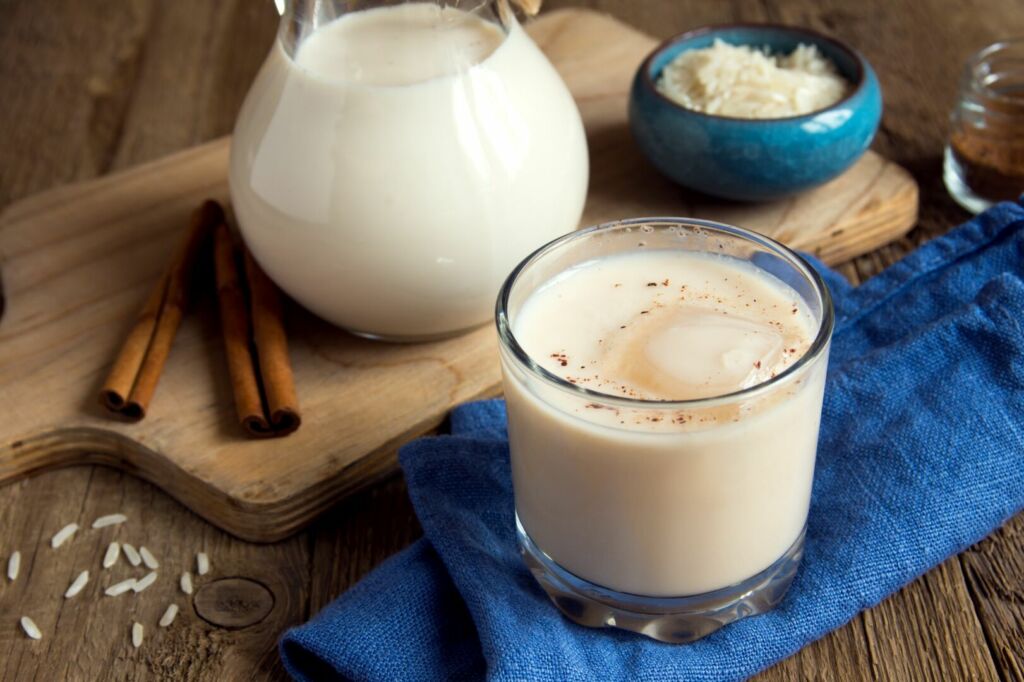 Tasks for younger helping hands
Stir the ingredients together
Mash with a fork
Spoon to measure
Ideas for older helping hands (5-8)
Use a dull plastic knife to cut soft things – i.e. butter
Sift flour or powdered sugar
Read the instructions out loud
Measure the ingredients
Peel fruits and vegetables
Set the table
Plan and gather ingredients
If you want to get a task-oriented recipe going but don't have the time or energy to make a grocery store run, look to your pantry ingredients and make a delicious homemade Horchata drink. Read over the instructions and gather just five ingredients together— white rice, cinnamon, water or milk, sugar, and vanilla.
Help your kids assemble and blend the ingredients to enjoy their culinary creation. Decorate with a paper umbrella or sprinkle toppings for a different and refreshing snack. Or ask them to read all the facts on how to cook jasmine rice for a fun reading activity.
3. Have Your Kids Lead
Another great way to get kitchen helpers feeling confident is to have them choose a recipe that they like and let them take the lead. If they are old enough to read, let them read you the instructions and if not, read out the steps for them. This is also a great idea to encourage them to help make their school lunches with food they will eat.
Why not start with a stack of fluffy Rice Pancakes! Using a few pantry staples like rice, flour, sugar, baking powder, applesauce, and butter, this recipe is simple and delicious. Give them the feeling of freedom to make breakfast for dinner if they choose.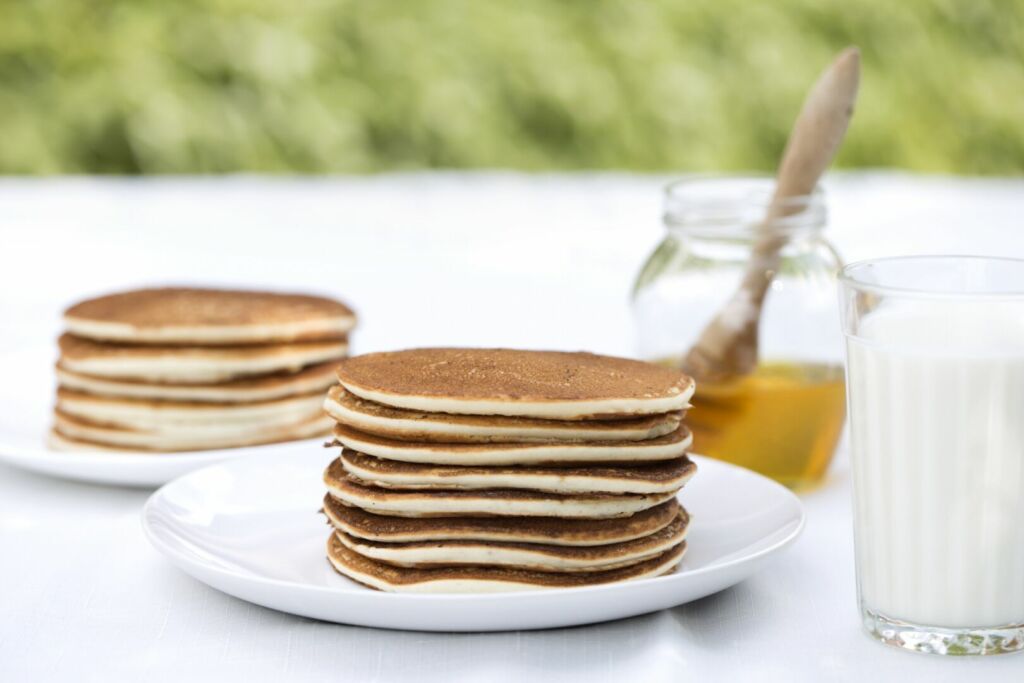 Pro Tip: If you have a bit of food coloring at home, let them make designs and if desired split the blended batter into two bowls and make them using two or more colors.
You can also choose meals that are tasty and may require different vegetables like an Instant Pot Mexican Rice. Help them manage the Instant Pot and allow them to choose which vegetables they would prefer!
4. Encourage Creativity
Cooking is meant to be fun and a little creativity often leads to the best recipes. Use these Chocolate and Hazelnut Energy Bites made with jasmine rice and quinoa for a nutritious treat your kids will enjoy making and eating. Mix the ingredients together and let them mold each bite into new shapes or flatten them out together on parchment paper with a rolling pin and use fun cookie cutters.
If you're missing a night out, turn your kitchen or dining room into an at-home restaurant by letting your children choose a recipe to prepare together and then make up a menu or placemark for each attendee.
5. Have Fun, Bond and Enjoy Great Food
Most importantly, use this experience as a time to have fun with the kids in your life and create new family traditions to pass on for generations.
Although these Breakfast Burritos are most commonly thought of as morning food, the combination of lunch meat, cheese, white rice and salsa wrapped in a flour tortilla make them a perfect treat for any time. Gather your family in the kitchen and let everyone personalize their burrito. Add some extra flavor by adding in a bit of homemade guacamole, sliced tomatoes, or even crushed tortilla chips.
If you've ever wondered how to make coconut milk or an arroz con leche instant pot dessert or any other recipes, take a look at the recipes section on our website.