As much as many of us love summer, there are certainly days where it's hard to keep cool no matter what we do, and on those days, nothing hits the spot like a chilled or frozen drink, milkshake, or smoothie. What's more, the high temperatures make it hard to want to spend too much time in the kitchen. For that, we've got some tasty recipes for cool drinks, shakes, and smoothies that are easy, delicious, refreshing, and made with… you guessed it, rice!
Now, hear us out. You may not think of rice when you think of cold treats to keep you cool in the summer, but we assure you it's not only possible, they are incredibly tasty and the perfect way to keep cool all summer long. Everyone at home from the littlest family members making the switch to solid foods, to the eldest and most refined palates will enjoy these tasty summer drinks. Skip the store-bought stuff that is loaded with sugar and artificially-flavored and enjoy homemade treats with quality and nutritious ingredients.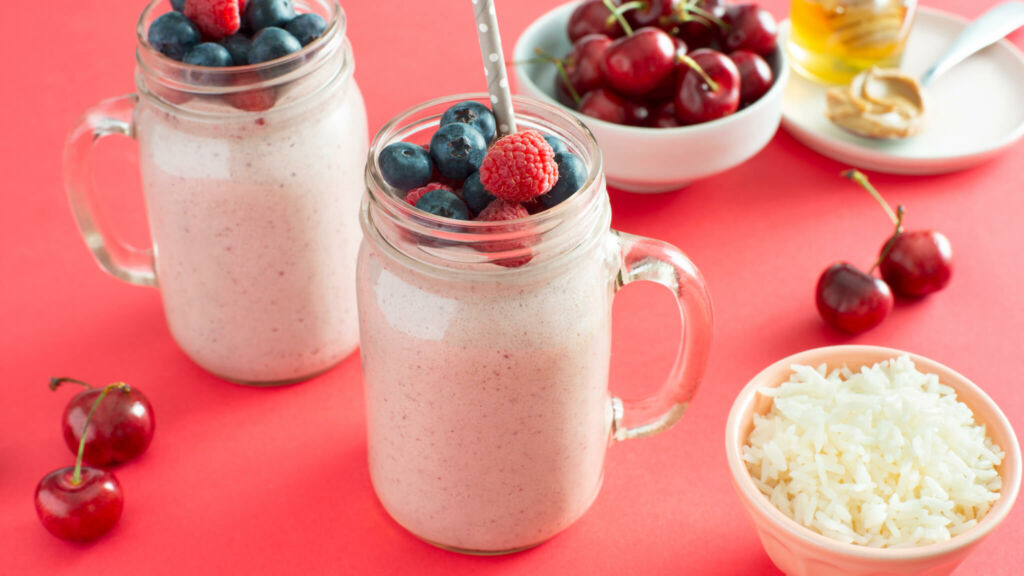 Summer Smoothies
Smoothies aren't only a great way to cool off on a hot day, they can also be a great way to have breakfast on the go, or a quick and easy mid-day meal replacement to keep you energized for hours. This Breakfast Smoothie with Rice and Peanut Butter is great for any of those things and is an especially tasty way to battle the summer heat. Made with Mahatma® Jasmine Rice, coconut milk, cherries, spinach, and peanut butter, and a full cup of ice, this frosty, blended treat is sure to help you cool off when you most need it.
What makes this recipe even better is that it is so easy to customize to whatever flavors you like most. We'll show you how the tasty possibilities are endless! And so refreshing.
Not a fan of cherries? Use a berry mix, apple, banana, or strawberries instead.
Not a fan of peanut butter? Use vanilla Greek yogurt instead and make it a tropical treat by using pineapple, mango, and/or papaya instead of cherries.
Power up and go mean, green, energy machine by switching the cherries for kale, collards, and pineapple.
Banana Smoothie
Our Banana Horchata Smoothies are also a great way to beat the summer heat. Made with fluffy white rice, milk, bananas, and some creamy vanilla ice cream, the only other thing you need to whip up this creamy and delicious smoothie is a blender. Just toss the ingredients in, give them a good blend, and serve them up.
Cooling off with a sweet treat just doesn't get any easier. And just like with the aforementioned smoothie, you can play with the flavors to get this one just the way you like it, too! Try it with other ice cream flavors like chocolate, peanut butter, or coffee and see which one is your favorite. You just can't go wrong.
Shake, Shake, Shake
If you're a fan of even creamier treats to cool off on those extra hot summer days, or are looking for something sweet to share at your next barbecue, we've got a milkshake that is sure to be a real crowd-pleaser. This Coconut Rice Pudding Milkshake is a great alternative to sugary ice cream because the sweet flavors and creamy consistency are there, without any of the artificial flavors, additives, or sugar.
Made in a blender with just Mahatma® Ready to Heat Jasmine rice, coconut milk, bananas, vanilla, cinnamon, and ice cubes, you can be sure that you are sharing and enjoy a sweet treat that is much better for you and your family than the store-bought stuff. What's best about this recipe is that with our microwavable rice pouches you'll be enjoying perfect aromatic rice in a matter of seconds.
These Jasmine Rice pouches are an excellent solution when you're in the morning rush but looking to make your breakfast shakes a little more wholesome, fulfilling and nutrient dense. Discover more jasmine rice recipes by visiting our recipe collection.
Is Horchata Made with Rice?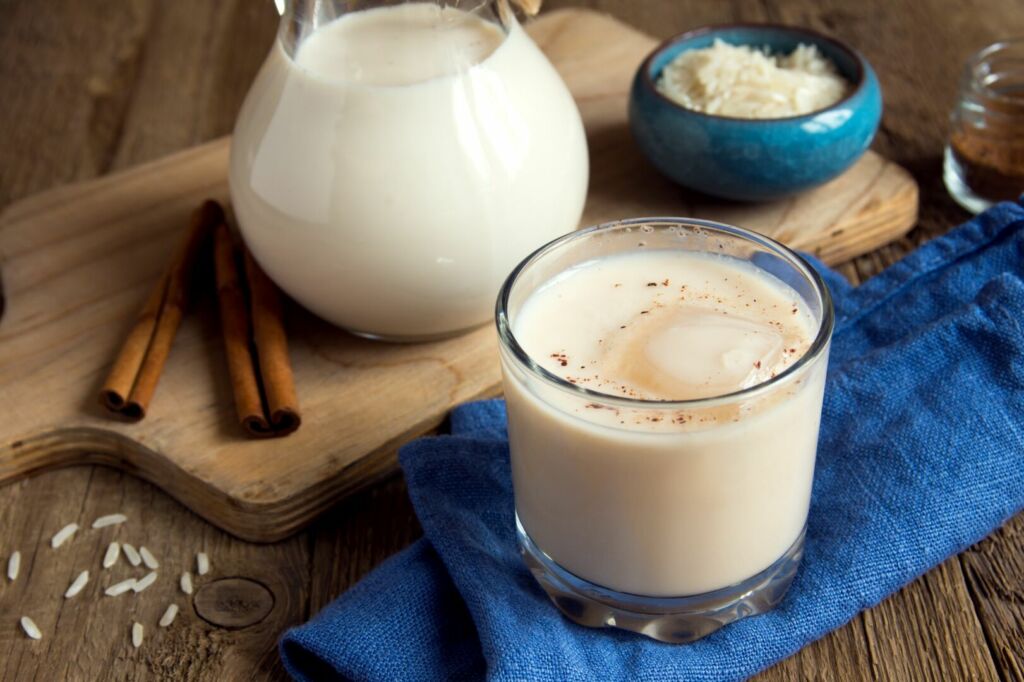 You read that right, there is a sweet and tasty drink that is made with none other than rice! This delicious and refreshing drink is called Horchata. It is a rice-based beverage that is made from the blend of milk, sugar, vanilla, and cinnamon that is chilled for a few hours then served over ice. The sweet and cinnamon-y flavors truly hit the spot when you need something cold to quench that summer thirst. It's a perfect drink to serve at your next barbecue or to enjoy while relaxing poolside.
This Quick & Easy Horchata Recipe can be enjoyed as is or made even creamier by using 4 cups of your favorite milk or milk alternative instead of all water. And if you find that you are a horchata fanatic, you must try this Horchata Ice Cream featuring those same sweet vanilla and cinnamon flavors you love. How can you not enjoy a cold bowl of ice cream on a hot summer day? Even better when you know it's homemade with quality ingredients and no need for a pricey ice cream maker. 
If you're looking for something savory to enjoy with your refreshing summer drinks, why not try these Tacos Dorados.
Add these simple and tasty recipes to your summer go-to list for drinks and treats that will keep you cool and satisfied all summer long, you won't regret it!