In many parts of Latin America the holiday season signals that it's time to break out the tamales! Join the fun and learn how to make your own homemade tamales this year. If it's your first time, Mahatma® Rice has got you covered with step-by-step instructions as well as both savory and sweet tamale recipe ideas!
But, first things first, let's begin with the basics by explaining what tamales are.
What are Tamales?
Tamales contain a combination of meat, cheese or vegetables all conveniently stuffed inside a corn-based dough. Then, these handheld treats are wrapped up in a corn husk and tied together with twine. Due to the way they are presented, unwrapping a freshly made tamale is just like opening a present on Christmas day!
In Latin America, tamales are commonly associated with the period of time between The Feast of our Lady Guadalupe on December 12th and the Three Kings Day on January 6th – but once you realize how simple they are to make, you'll be enjoying them all year round
What is Usually in Tamales?
Most traditional-style tamales are filled with either pork or beef; however, chicken is used in some cases. Don't hesitate to unfollow the recipe and get creative with your mix-ins! Here are a few ideas for inspiration:
Vegetables: Tamales are a great option for vegetarians as you can easily replace the meat with ingredients like tomatoes, peppers or zucchini.
Cheese: If you want to add a touch of decadence to your tamales, why not add in some cheese? For something really gooey, try adding in some cheddar cheese or Monterey Jack.
Chiles: Chiles are a popular choice of mix in for tamales with red chiles most commonly being mixed with pork and beef and green chile typically going best with chicken and vegetarian tamales.
Depending on which Latin American tradition you are following you have a few options of what you can use as a wrap for your tamales in. In Mexico, many opt for the traditional corn husk, while in Venezuela, plantain leaves are used for their tamale variation: hallacas. instead. Banana leaves also make a great option! to wrap your tamales with.
How to Make Tamales
Tamales are normally prepared using a traditional dough, or masa, of corn. However, for a Simple Tamale Recipe made with Mahatma® Rice, chorizo and turkey you can follow these instructions for a tasty twist on this Latin American classic.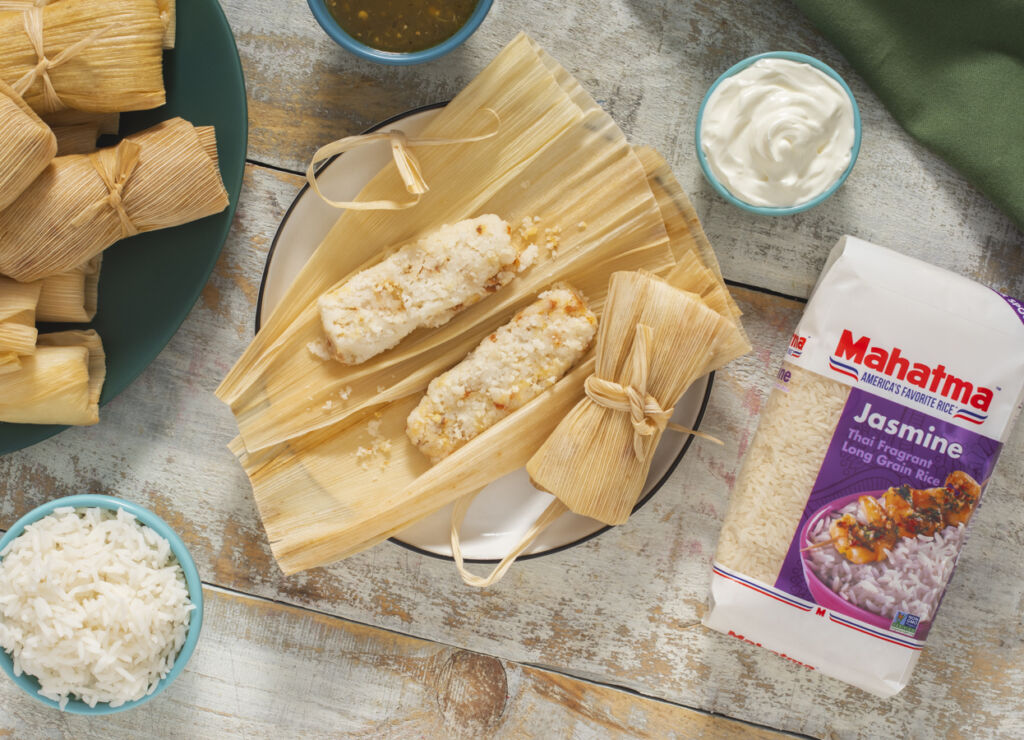 Prepping Your Tamales
To begin with, In a bowl, combine Mahatma® Jasmine Rice, water and chicken broth and leave to sit. After around 2 hours, blend together your rice mixture along with lard, butter, salt and pepper until you can see a paste beginning to form.
In a skillet, heat up some onions, red peppers, tomatoes and garlic. Once tender, you can add in some chorizo, turkey and sazon seasoning and cook until the meats are browned. Stir in some more chicken broth and once it is boiling, leave to simmer until the liquid has been absorbed.
How to Tie Your Tamales
Now you can spread some of your rice paste across a corn husk and top with your meat mixture and tie up your tamale.
If you've never tied a tamale before, simply fold the sides of your corn husks inwards over the filling. You can then fold over the top and bottom ends of the husk and tie together with a string.
Steaming Your Tamales
Once your tamales are tied, heat some water in a deep steamer and add your tamales to the rack. To avoid the water touching your tamales you can cover the rack with a banana leaf.
Cover and steam your tamales until they are firm, this will take around one hour but can take longer.
How to Serve Tamales
Tamales are the ideal portable food as they come naturally packaged. No need to pack a plate either as you can simply use the husk to eat off of!
Sauces
For a boost of fresh flavors, chop up some red onion, tomatoes, and cilantro for a quick and zesty pico de gallo.
If you prefer your meals with a bit of a kick, serve your tamales with a spicy sauce like tabasco or chili sauce.
Satisfying Latin American Sides
If you are looking for a tasty accompaniment to serve alongside your tamales, why not whip up another traditional Latin American dish. Make a Mexican meal to remember by pairing tamales with this Chepil Rice recipe made with Mahatma® Jasmine Rice. This recipe includes chepil, a typical ingredient often found in Mexican tamales; however, if you don't have any in the pantry you can use baby watercress as a substitute.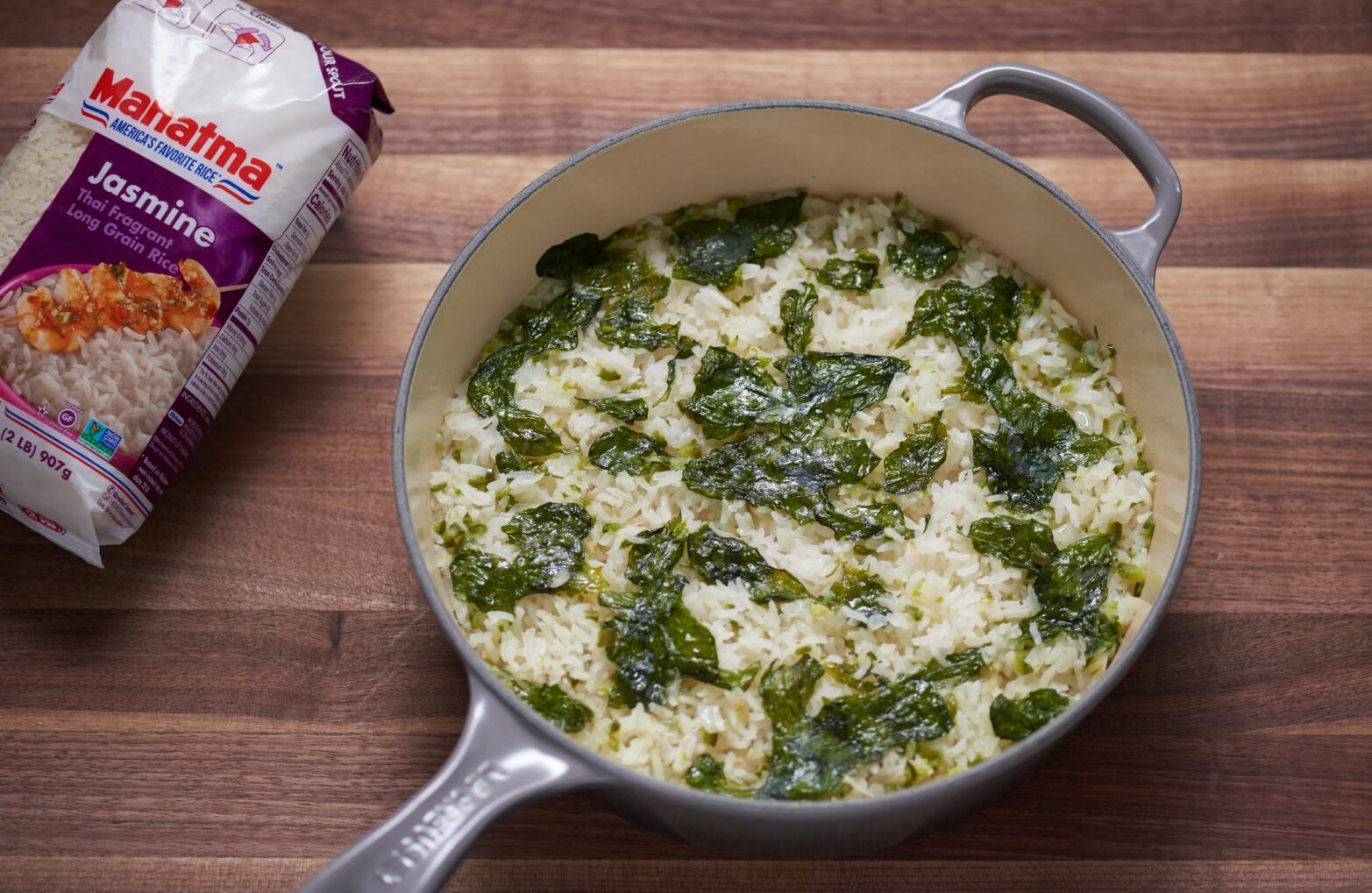 Holiday Dessert Ideas
While there are no shortage of indulgent holiday treats you can make with rice, it may be fun to try out some non-traditional recipes this year.  Here are some of our favorite ideas.
Sweet Tamales
Keep the tamalada going by making a sweet variation of this Latin American staple. These Sweet Rice Tamales contain blueberries and Mahatma® White Rice – a perfect way to finish a Thanksgiving or Christmas feast.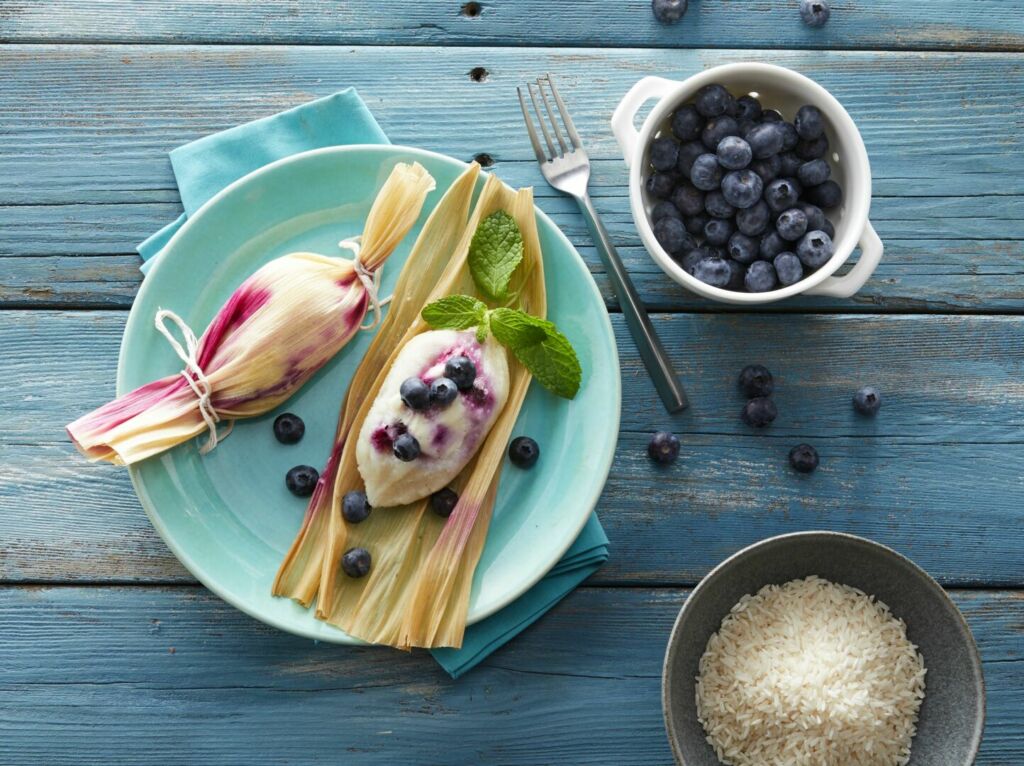 Christmas Cake Brown Rice Fritters
For another fun and tasty holiday season dessert idea you can serve for a festive dinner, check out these Christmas Cake Brown Rice Fritters made with festive favorites like cinnamon and rum syrup. Add in some whipped coconut cream for some tropical flavor.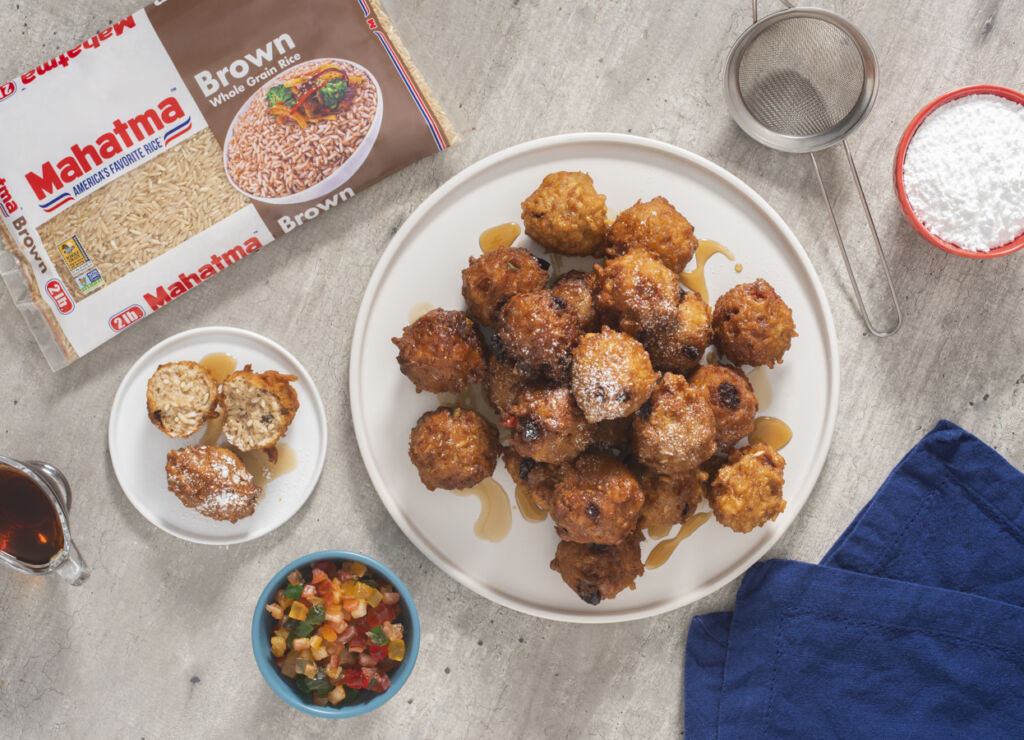 For more festive recipe ideas, stay tuned to Mahatma® Rice