It's that time of year again! Pencils are sharpened, new school clothes have been purchased and possibly a new lunch (bento) box has been bought. Why not say goodbye to those boring brown bags and hello to fun-filled bento box lunches that will keep your kids energy levels high throughout the day! Bento boxes are not only visually appealing but also a great way to pack a variety of delicious and balanced meals for your kids.
When it comes to creating bento box lunches, the options are endless. You can include a mix of fruits, veggies, proteins, and grains to ensure your kids get all the good stuff they need. They also offer endless possibilities for creativity. So get ready to mix and match different food groups, experiment with flavors, and create interesting combinations that will get your kids excited about their back-to-school meals that include bento boxes and beyond.
Bento Box Inspiration: Creative Combinations
One of the greatest things about the bento box is that you can be as creative as you want to be! Whether you want to add fruits, veggies, proteins or grains, the sky's the limit. Mahatma® Rice has inspiring ideas for you to try:
Protein Power: Chicken skewers, hard-boiled eggs, or even tofu cubes for our vegetarian readers.
Vibrant Veggies: Carrot sticks, cucumber slices, cherry tomatoes.
Fruit Frenzy: Sliced apples, grapes, berries.
Delicious Grains: Sushi rolls with brown rice or quinoa salad.
Tasty Treats: Mini energy bites or dark chocolate bars as a sweet surprise.
Chicken Options
When it comes to popping some protein into your bento box why not try these Chicken and Rice Lunch Box Cups? Your kids will love helping you make these perfectly bite-sized treats for little hands to hold. These filling chicken and brown rice lunch box cups are perfect for an on-the-go lunch and are the best choice at any time of day. They are packed with creamy cheddar, flavorful protein and Mahatma® Brown Rice.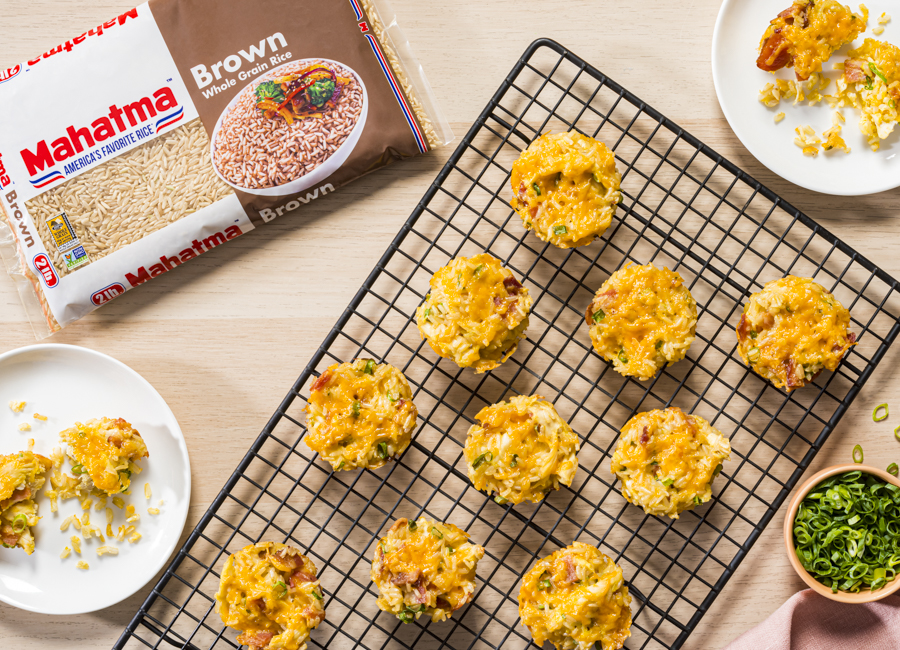 Veggies Galore
The bento box is a great way to get your kids to eat their veggies. These Vegetable Rice Fritters are a perfect size to pop into the box. Loaded with carrots, zucchini, onions and more, they are a crunchy and delicious snack for your kids. Another great way to get in those veggies is by adding a puree to the box. Mahatma® Rice has several puree options to choose from whether that be carrots or peas (and more) your kids will love them!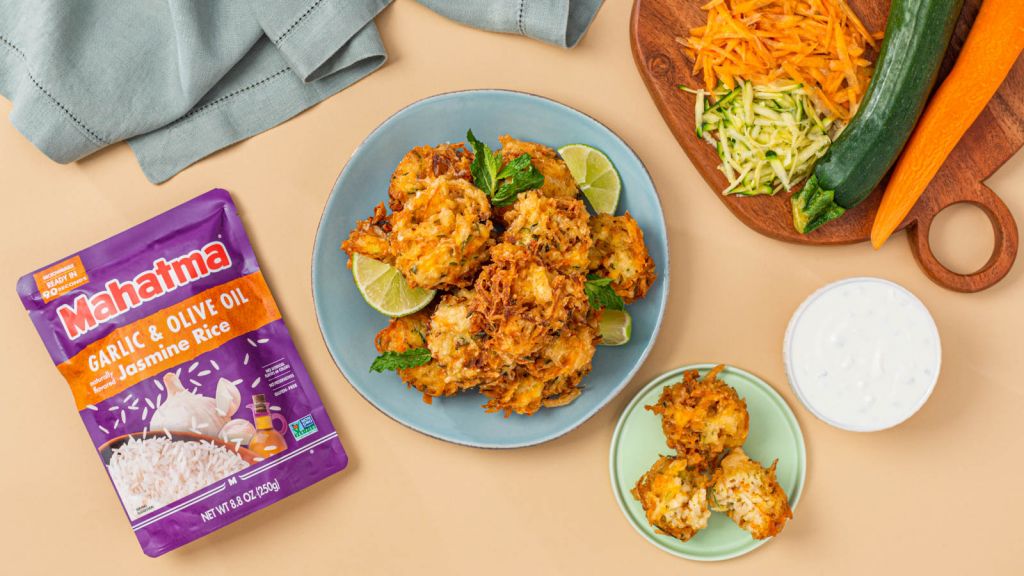 Fruits Please
This Fruit Sushi Rice is a fun and sweet twist on a Japanese classic. Your kids will love taking these delicious treats in their bento box and their friends will be green with envy! The best thing about this fruit sushi is that you can use whatever fruit happens to be in season.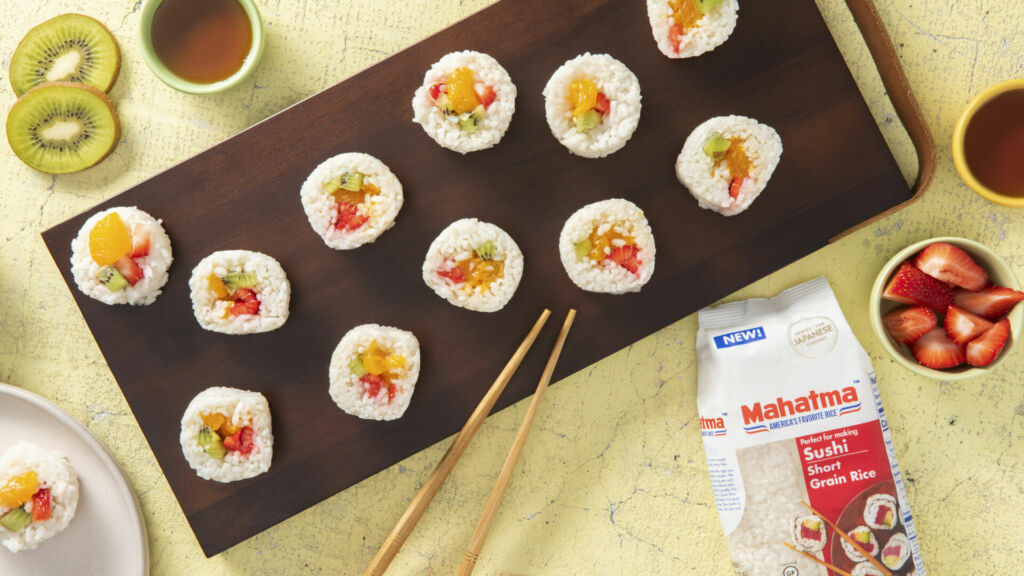 Who doesn't love crepes? Your kids will be the talk of the lunch room when they take out this Street Fair Rice Crepe with Tropical Fruit from their bento box! Create your own fruit medley with tropical and revitalizing fruits like mango, pineapple, and kiwi for this rice crepe recipe, which was inspired by street fairs and culinary festivals. Freshly squeezed lime juice is used to mix the tastes after the fruits have been diced into small pieces.
Tasty Treats
Besides fruits and veggies you can also pack some tasty treats into your bento box. Your kids will be smiling when they pull out these yummy Jasmine with Quinoa Hazelnut Dark Chocolate Energy Bites. They are perfect for sharing with their classmates. These dark chocolate energy bites are no-bake and packed with flavor then rolled in cocoa powder. If your kids love chocolate they will devour these Puffed Rice Chocolate Bars.
Elevate Your Lunch Game: Beyond Bento Boxes
If you are looking for lunch options beyond bento boxes let's explore a few alternative lunch ideas that will liven up any midday meal! Gone are the days of predictable sandwiches and salads. It's time to get creative and #unfollowlareceta with your lunch choices.
Salads: This Mason Jar Rice Salad is a possibility to pop into their school bag. This convenient salad is packed with beans, lettuce, avocados, lettuce and more.
Wraps: Why not prepare them a Breakfast Burrito before school and make them the happiest kid on the planet as they eagerly wait for that lunch bell to ring.
Veggies: Eating your veggies can be fun with these Crispy Veggie Rice Balls and it's a great way to use up all that leftover rice. You can deep fry them or pop them in the air fryer if you have one.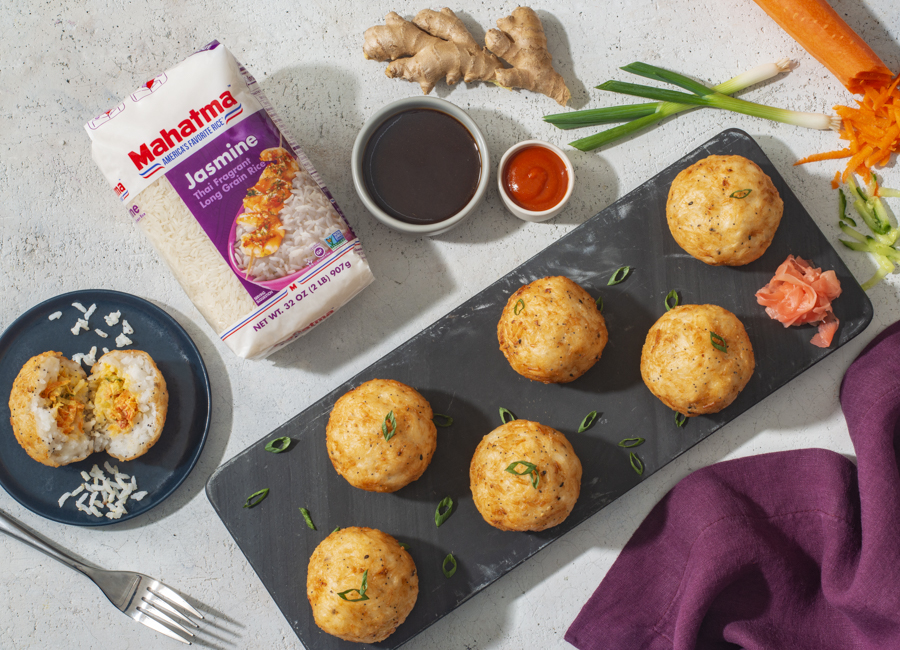 So next time you're planning your lunch break whether it be planning your next bento box or #unfollowinglareceta, Mahatma® Rice will always be there to help you venture into new culinary territories. With these alternative lunch ideas at hand, you'll never have a boring midday meal again!