Middle Eastern cuisine is rich, diverse and encompasses a wide range of flavors, textures, and cooking techniques. With our collection of delicious meal ideas, you can experience the taste and aroma of these dishes from the comfort of your own home. Whether you want to make a traditional dish or something unique, we've got recipes perfect for any occasion. Come explore the vivaciousness of Middle Eastern meals with Mahatma® Rice!
Middle Eastern Recipe Selections
Chicken
As you probably already know, there isn't a single cuisine that hasn't tried to put its own spin on chicken preparation. Moroccans tried their hand at it by seasoning bland white meat with exotic spices like ginger root, saffron threads and a mix of other spices.
Indulge in the flavors of this Moroccan Style Chicken and Basmati Rice. This dish is much more than your typical one-pan recipe. The addition of fresh lime juice and cilantro gives it an even more authentically Moroccan taste while adding a zesty and citrusy touch. Try popping in some raisins to the dish to give it that even more Moroccan flair.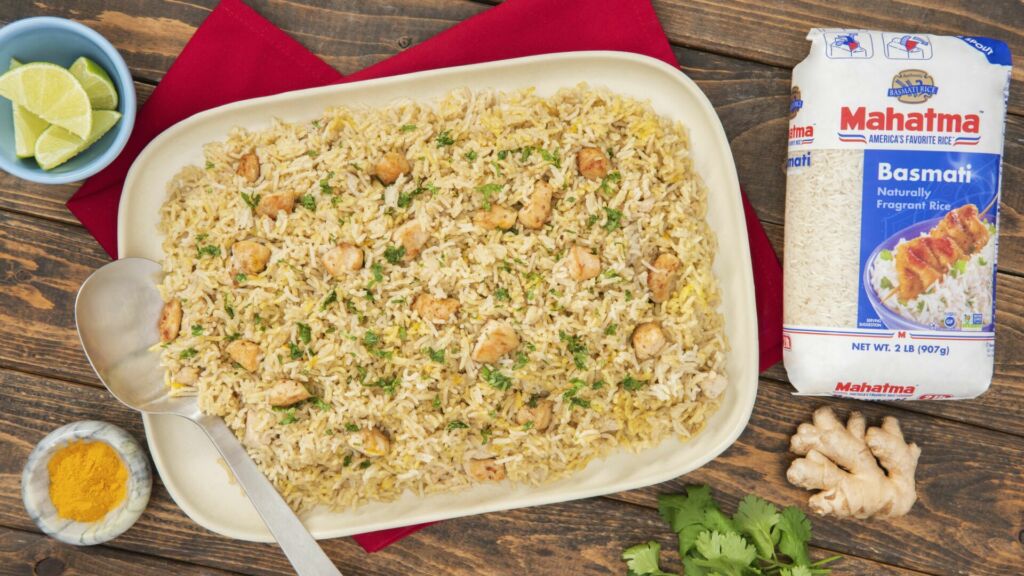 Another delicious chicken option is the Moroccan Rice and Chicken Salad. With hot harissa, sweet saffron, vibrant herbs, and fragrant Basmati rice, you can liven up your mealtime routine. Take a look at our Tasty Chicken and Rice Meals for more fun and interesting ways to prepare any chicken dinner.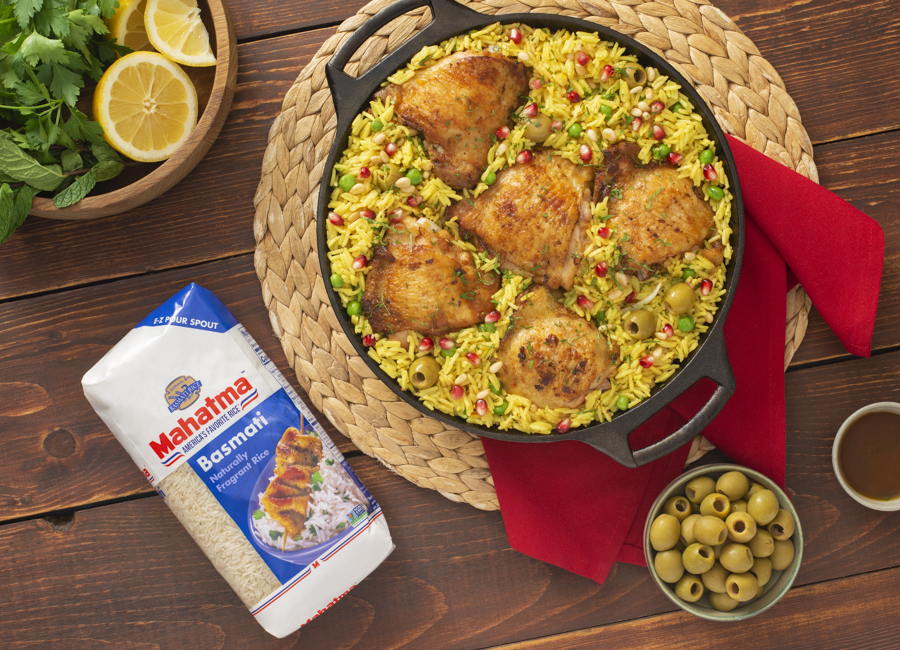 If you've got vegetarian guests coming over Mahatma® has several delicious and tasty vegetarian Middle Eastern options.
Vegetarian Options
Middle Eastern cuisine, besides spices, also includes loads of fun and colorful veggies. That's what you'll find in this Eastern Roasted Sweet Potato, Cauliflower, Jasmine with Red and Wild Rice. Combine rice with cauliflower and sweet potatoes that have been cooked in the oven with garlic, cumin, and paprika, then blended with lemon juice, honey, mustard, and fresh parsley. It's extra delicious when topped with pomegranate seeds and toasted almonds.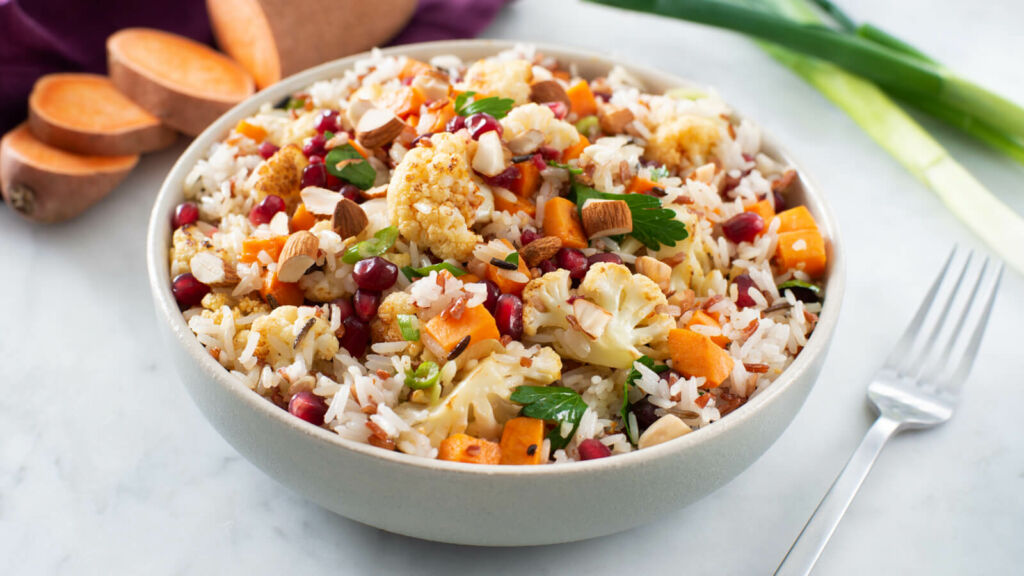 The best part of this varied plate is that after tossing the vegetables and spices together, the only thing you'll have to do is roast it in the oven until ready!
If you are up for a challenge in the kitchen and want to roll those sleeves up and really impress the entire family, try your hand at this Stella n' Spice Saffron and Yogurt Tahdig. This Iranian dish is truly unique and making it the right way can be a little challenging. For that reason, we advise you to prepare it carefully as you can see in our tutorial – the preparation requires several steps, but you can do it!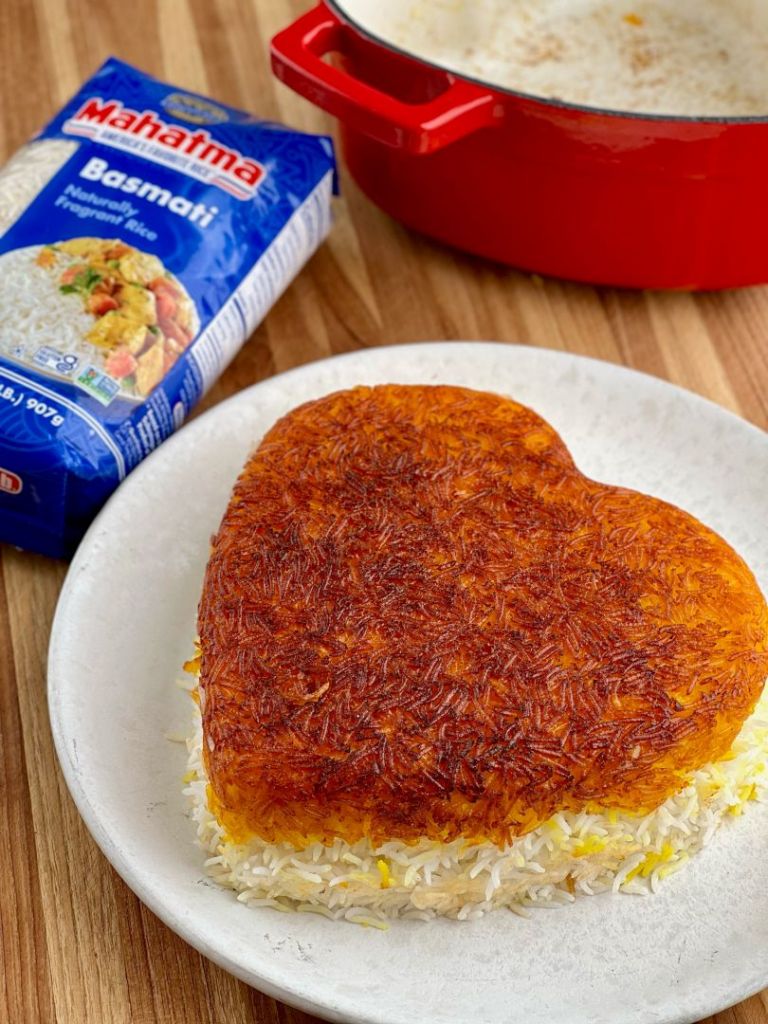 After eating this Middle Eastern delight, you will know that it really was worth it. Tahdig (known as 'scorched rice' in English) is a traditional Persian dish which features a crispy outer crust created by steaming the rice with oil and butter. What makes this dish distinctive is its inviting appearance and the way in which the plain yogurt is used to provide both a tangy flavor and a creamy texture. When preparing it, be sure to use Mahatma® Basmati Rice.
Find more fun and exciting vegetarian recipe options here.
Lentils
A staple in Middle Eastern cuisine, lentils are a type of legume that come in various colors such as green, brown, red and yellow. If you are a lentil fan we suggest you try the Jasmine Rice with Quinoa Lentil Tabbouleh. To prepare this delicious Tabbouleh (or herb salad) it is also important to use grape tomatoes, fresh mint, cucumbers and – last but not least – our exclusive Premium Grain Blend: Mahatma® Jasmine Rice with Quinoa. We assure you that the overall flavor of this dish is beyond refreshing: it is the ideal recipe to make for your guests on a warm summer day! Try some of our homemade vinaigrettes to dress up your salads.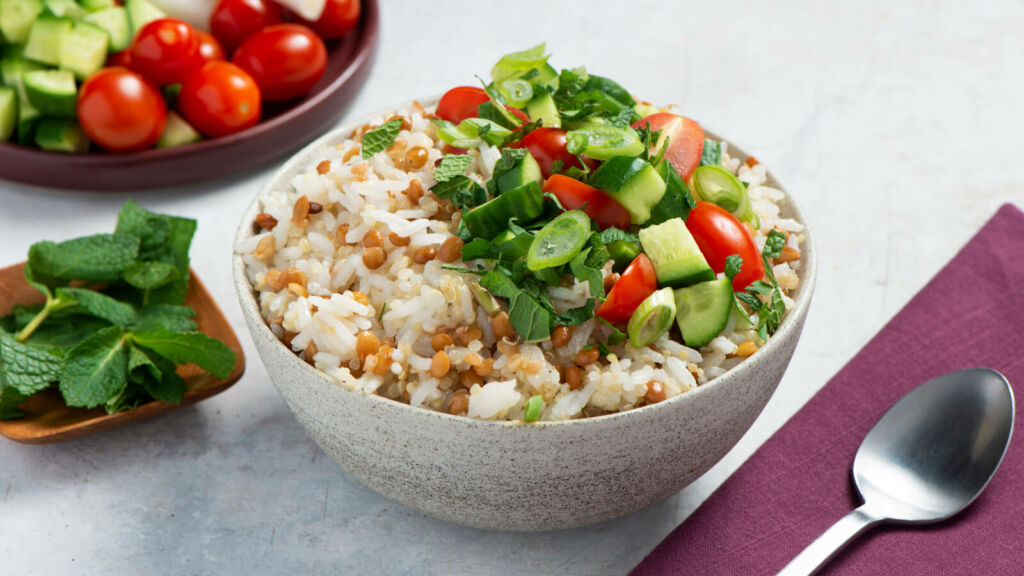 Pilafs
On the other hand, if you fancy a softer rice dish, this Rice Pilaf with Basmati is exactly what you're looking for. What makes it distinctive is that it has to be cooked in a seasoned broth to acquire more flavor and a better texture.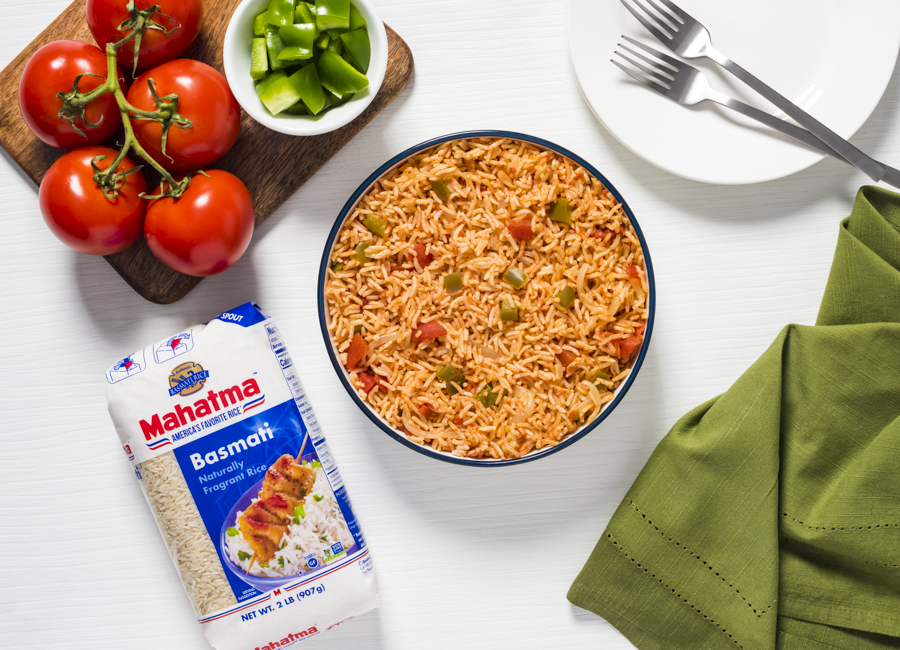 Whether you're organizing a close friends gathering at home for the holiday, or throwing a party for a crowd, Mahatma® Rice is here to lend a hand!