From dips to finger foods, Mahatma® has you covered! From now on, you won't have to worry about what to prepare for the weekend picnic. With Mahatma® Rice, you'll find plenty of original ideas to avoid relying on pre-packaged products from the supermarket. With our recipes, you'll be cooking up crowd-pleasing dishes in no time!
It's picnic season, and everyone knows what that means! Dust off those picnic baskets and blankets and get ready to celebrate summer in style.
Picnic season is a great time to stretch the culinary imagination. However, you needn't worry if you're low on fresh ideas. With our extensive list of recipes, perfect for every occasion, we provide creative kitchen formulas to stay up-to-date in the culinary world. Take our delicious rice, for instance – an ideal ingredient for preparing picnic plates, since cooking it is almost effortless.
We all know that choosing which kind of food to bring to a gathering is not an easy task. For that reason, we'll delve into some original picnic food suggestions to explore some of the best options.
What to Take in Your Picnic Basket
Take a break from the frisbee and kite flying and try some of our amazing dip options!
Dips
What's better than a juicy rice dish accompanied by a side of savory dipping sauce? Rest assured that with the four following options, the food you bring won't go unnoticed during your next picnic lunch.
Beef Options
Our Beefy Enchilada Dip is a must try! The Mexican-style cheese and hot sauce couldn't be a more perfect combo. This recipe is complemented by lean ground beef, cheese, onions and a red enchilada sauce (easily paired with sour cream or prepared guacamole).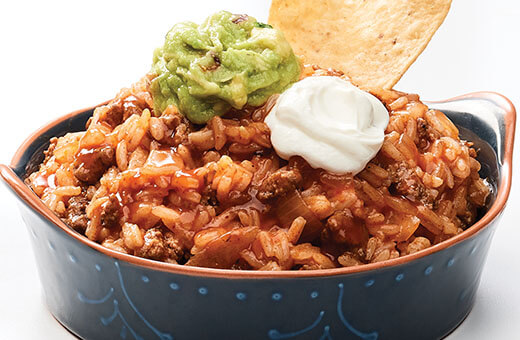 Pork Options
Who doesn't love the classic BLT recipe? #unfollowtherecipe with our amazing BLT Dip. We've made it even easier to transport to all your favorite picnic spots. The dish also calls for sour cream, mayonnaise and chips. Or if you are looking for more pork options give our Barbecue Pulled Pork Rice Dip a try. An outstanding dish to leave sauce aficionados speechless.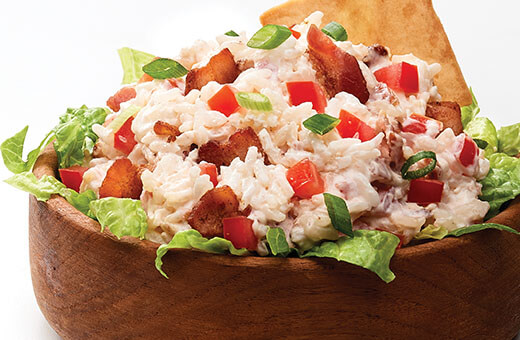 Vegetarian
Not to worry if some of your guests are vegetarian. This Cheesy Spinach and Rice Dip should hit the spot. In our adaptation of the classic dish, we combine warm, melted sharp cheddar cheese, spinach, and cream cheese with nutmeg, garlic, and our Mahatma® White Rice for a heartier flavor. We're sure you'll adore it! Spread some on a cracker and indulge in the euphoric flavors.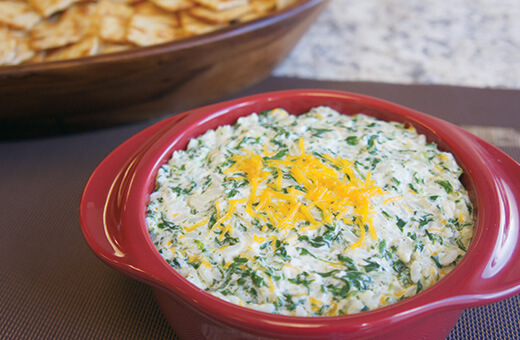 Salads
When the sun is at its hottest, the last thing you want to eat is something too heavy or too hot. A nice refreshing salad is an ideal option. Salads are a great choice to take on your next picnic outing and your friends will surely agree. If playing catch has worn you out, you'll need some energy.
Mahatma® Tip: Whole Grain Brown Rice is the go-to ingredient to prepare salads. What makes it optimal is that it's 100% whole grain, which results in a more nutty flavor and chewy texture.
Fruit Salad
This simple and sweet Fruit & Rice Salad is a great summer choice because it can easily be adapted and made with what's in season. Choose the fruits and nuts that best suit your cravings!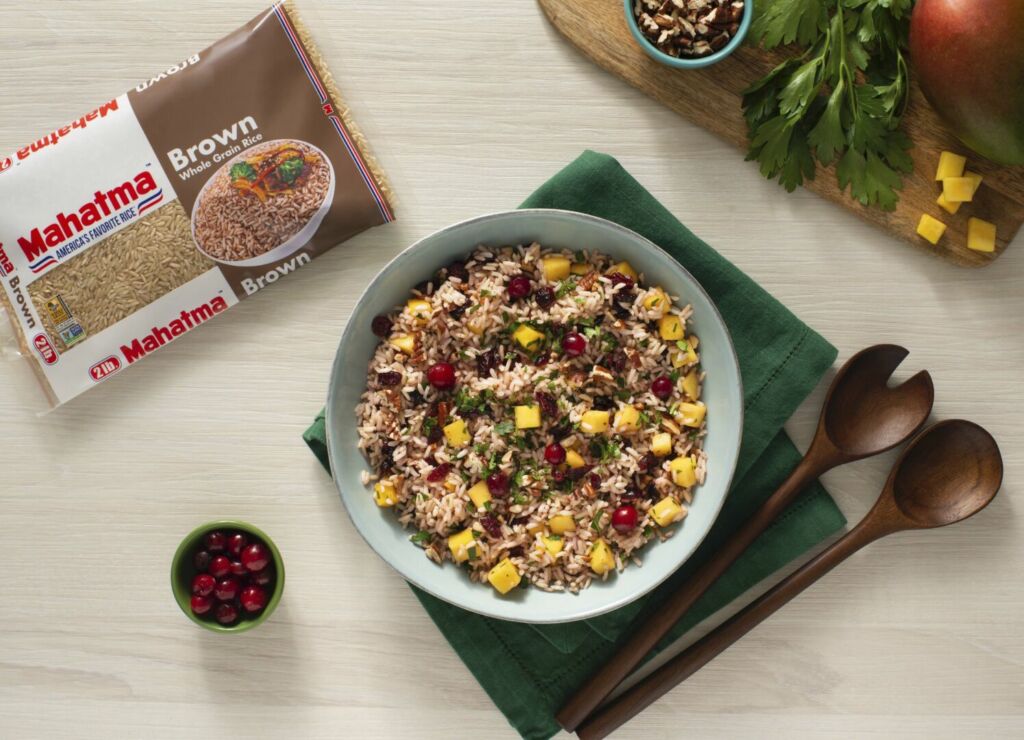 Chicken Salad
Try our Mango Chicken Rice Salad if you are looking for the perfect combination of sweet and savory. This recipe, which uses quinoa and brown rice, is as delicious as it sounds. The eye-catching power of a vibrant mango will make this dish pop! This exotic fruit is the perfect choice for this fun picnic favorite.
Mediterranean Salad
Mediterranean Layered Rice Salad: This is a must-try dish for people who love to mix various ingredients without being too picky. Whole grain rice, mushrooms, fresh chives, Italian dressing, green onions, tomatoes, diced red bell peppers, Provolone (or cheddar) cheese, and frozen green peas are what make up all the fabulous layers in this vibrant salad.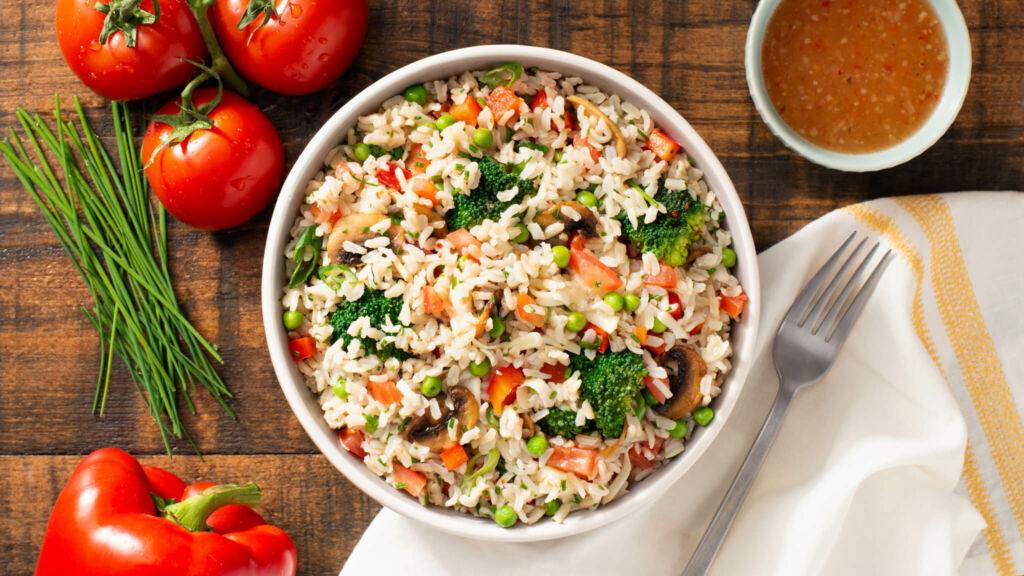 Finger Foods
If you want to feel at ease at your picnic while sharing with friends you may want to consider the idea of packing some of our delicious finger food options. You'll immediately discover how much your friends enjoy trying your mouth-watering creations.
Here are a few simple and fresh ideas for your next picnic:
Quinoa
If you enjoy Quinoa, try our Veggie Jasmine With Quinoa Cakes. These small muffins are made with sautéed veggies and rice with quinoa. Or, if you are craving something on the sweeter side then go for these Jasmine with Quinoa Hazelnut Dark Chocolate Energy Bites. Packed with rich chocolate and creamy hazelnut, you will feel re-energized with these yummy treats.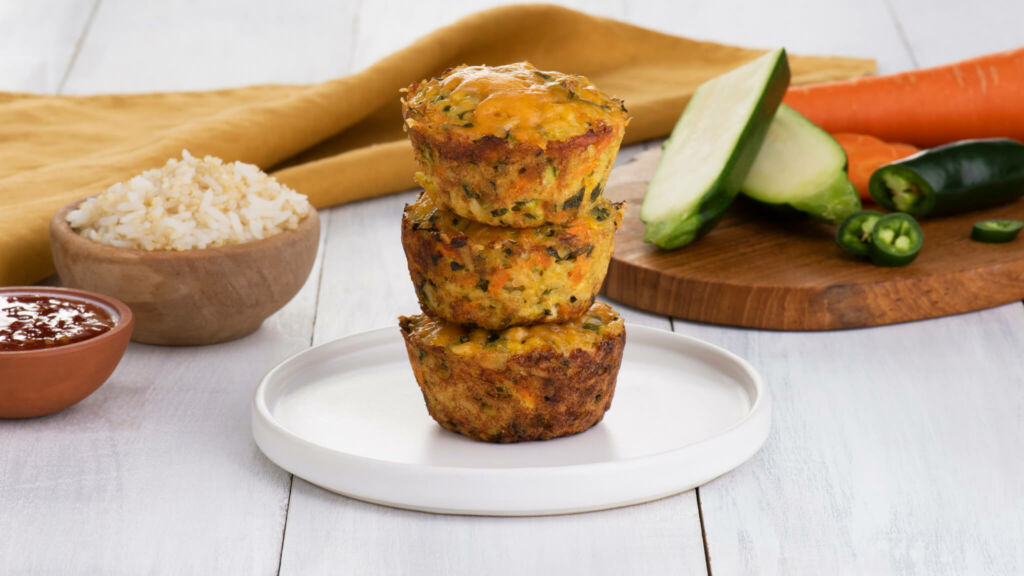 Croquettes
Have you ever been to Spain? If so, you'll certainly know that croquetas are one of the country's most typical dishes. Our Spicy Croquettes with Avocado Cream recipe is Spanish-inspired, crispy on the outside and soft on the inside. Try filling yours with chorizo, minced onion, jalapeño peppers, chipotle and coriander to enhance flavor then serve with a delectable avocado cream.
Quesadillas
Who said quesadillas are only good for birthday  parties and family gatherings? They can also be your go-to plate for a picnic! Take our Cheesy BBQ Chicken and Rice Quesadillas to your next picnic and learn with us how to wrap them in a whole wheat tortilla with the addition of a special ingredient: our quick and convenient Ready to Heat Jasmine Rice.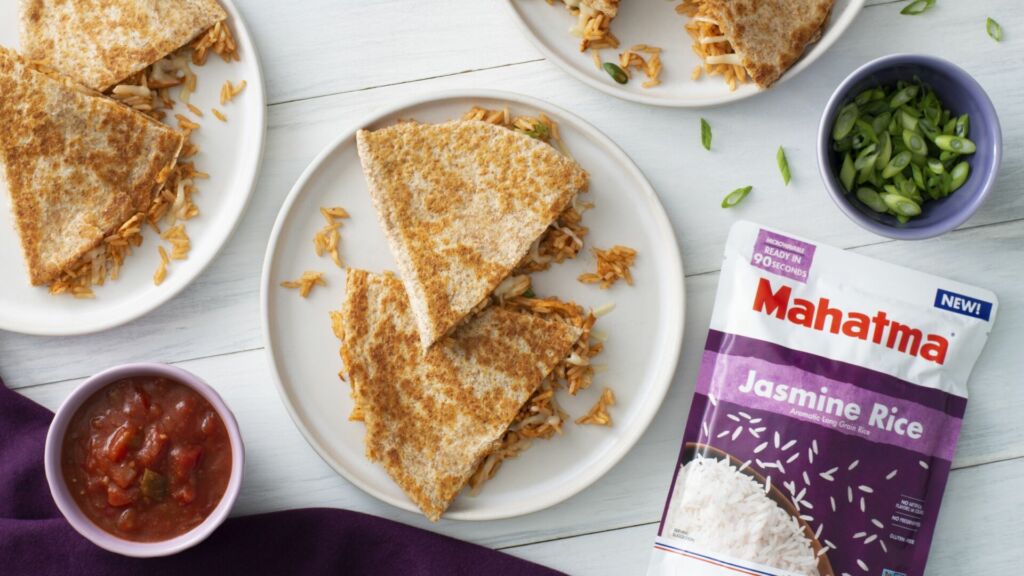 Sweets
How to bring the long afternoon to an end? By not letting your picnic buddies leave without offering them some sweet treats!
Make this Coconut and Almond Rice Tart the night before and serve it up among your guests during your next picnic outing. Take some fresh strawberries that will surely be in season and topple them on to reach perfection.
Or try some Key Lime Rice Pudding Pie. The combination of tart key lime, creamy Mahatma® White Rice, salty pie crust, and sweet meringue topping, will make you wonder why you haven't tried this before.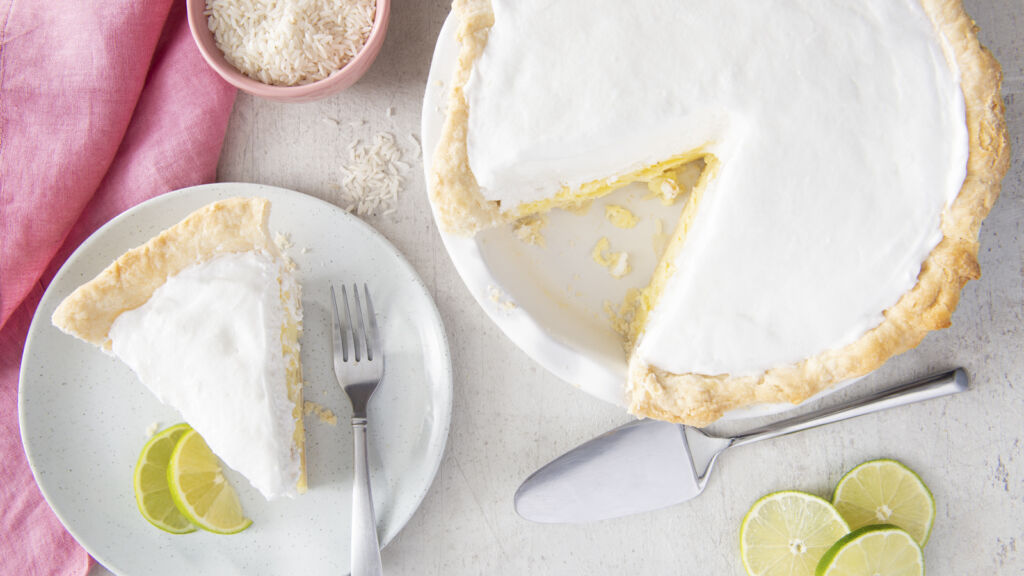 With these recipes, you should have plenty of ideas for a perfect summer picnic! For more meal tips and ideas, stay tuned to Mahatma® Rice.