Do you ever have those meals that always seem to bring you right back to the good old days? Yeah, us too. Science has proven that there's an important emotional connection between food and our brains. Whether it's a food that reminds you of childhood memories or an aroma that takes you to a certain place, memories involving food are vivid and powerful.
Moreso, food memories are usually tied not only to a dish but the moment when you enjoyed it! Studies show that the nostalgia we feel in every bite of our favorite childhood treats often has a lot to do with the environment – including the people we shared the meal with.
This is often a great way for families to create amazing memories gathered around the table while enjoying delicious home-cooked meals. Since the beginning of society itself, eating has been one of the most practiced social activities. We're talking about those afternoons with la familia enjoying a classic Tortilla Soup de la Abuela or the smell of freshly brewed coffee.
More than Cravings
Especially on cold days, you'll find yourself feeling all kinds of nostalgia and craving one of those foods that used to make you happy when you were a kid –Mashed potatoes flooded with gravy, tomato soup with grilled cheese… Not only flavor and smell, but texture also triggers memories from childhood.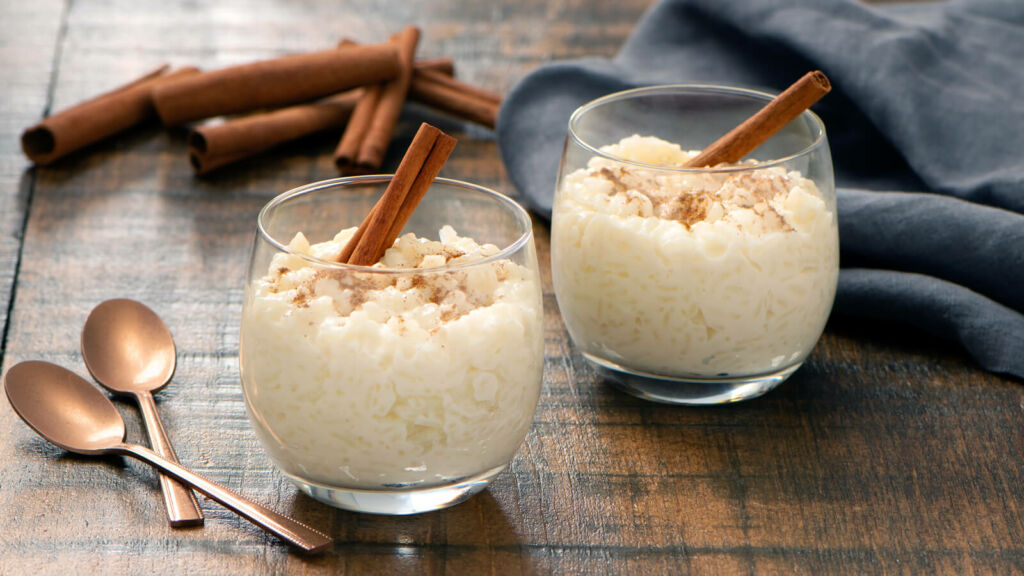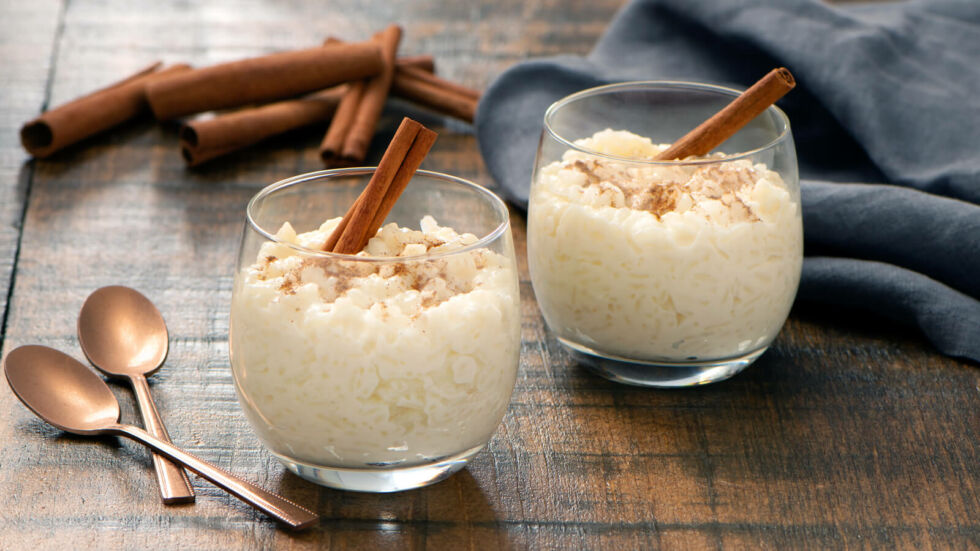 From ice cream cones to creamy rice pudding, sweets can be extraordinarily evocative. Imagine your favorite childhood dessert, we know we've got ours: a savory and creamy rice mixture scented with lime zest and a dash of ground cinnamon – yes, our beloved Arroz con Leche.
Made with pantry ingredients, travel to your childhood in 30 minutes flat by whipping up the most traditional rice pudding recipe or Arroz con Leche, as it's commonly known in Latin America. Pass tradition along and teach your kids the family recipe (and its secrets) while making cooking an activity everybody can enjoy.
The best part is, the balanced flavor of this dessert makes it possible for all family members to mix it with their favorite add-ins. Shredded coconut, chocolate sprinkles, dried fruit… The possibilities are endless. Although we bet you will keep it as traditional as possible, just like you enjoyed back when you were a kid.
Comfort Food for Dinner, please!
Now that we've covered the sweet cravings here comes the time to get your daily serving of nostalgia after a long day of work. Release some stress and rejoice in memories while savoring these classics: Mac & Cheese and Chicken and Rice Soup.

There's nothing more comforting than a hot plate of soup after a long day at the office – just like the one mom used to serve whenever you were feeling under the weather. For an extra dose of TLC, enjoy this homemade delight cooked with the all-time classic Mahatma® White Rice and perfectly cubed chicken breasts. Drop the noodles and enjoy the fluffy texture of extra-long grain rice along with chopped carrots, celery, and fresh parsley leaves.
Mac and Cheese is definitely an all-time classic we all grew up with. This grown-up and more sophisticated version is made with rice but, not just any rice. The melted cheese is combined with our aromatic Jasmine Rice naturally flavored with Garlic and Olive Oil for an added depth of flavor. Sounds delicious, right? We guarantee it has nothing to do with macaroni from the box! For a more whole grain option, try it with out long cook Brown Jasmine Rice or traditionally Jasmine Rice.
By preparing these recipes you will not only travel back to your childhood but also satisfy the cravings of the kid inside you! For another delicious meal with a more international flavor, learn how to make this Thai coconut rice recipe.