Father's day is the perfect opportunity to show dads everywhere just how much we appreciate them. With Mahatma® Rice, there are plenty of great recipes you can prepare to make next father's day extra special.
Before we worry about the food though, let's take a look at some other things we can do to really elevate your father's day meal.
Take Your Father's Day Meal to the Next Level
When making a restaurant quality meal, presentation is key. For father's day, why not take the opportunity to do something really special for your dad and decorate the house for the occasion. Firstly, try laying the table with a nice table cloth along with some flowers or a nice ornament. Father's day is also a good excuse to break out the fancy silverware and candles. You might also want to consider playing some music from your dad's favorite band or artist to really make it a special meal.
So now we have set the table, let's take a look at what food we can actually serve
Father's Day Appetizers
It's not a true restaurant experience without some appetizers! For a rich and creamy appetizer, serve these Buffalo Chicken Meatballs With Rice before starting the main course. Depending on your dad's tastes, you may want to add some almonds to the buffalo sauce for an irresistibly crunchy coating. If your dad is following a vegetarian diet or simply trying to cut down on their meat consumption, feel free to replace the chicken meatballs with another ingredient like cauliflower. If you've accidentally made too many, not to worry! You can always freeze these meatballs and reheat them at a later date for a snack.
This Herdez Guac Salsa Rice recipe is a quick and simple appetizer that can be ready in just 20 minutes if made with Mahatma® White Rice, so perfect for a big family event like Father's Day. Alternatively, you can even make this recipe with repurposed leftover rice if you have any that needs cooking. For a bit of extra flavor you can also make this dish with a vegetable or chicken broth. Guacamole always goes well with rice, so feel free to experiment yourself to come up with your own recipes.
Tacos Dorados is another perfect choice that dad will love. These golden baked tacos are filled to perfection with all the perfect ingredients.
A Cilantro Lime Rice made with Mahatma® Jasmine Rice works equally well as either a quick and easy appetizer or a side dish. For a bit of extra flavor, try adding in some green onions. If you want to make this a main course dish you can also add in some protein like chicken, shrimp or tofu.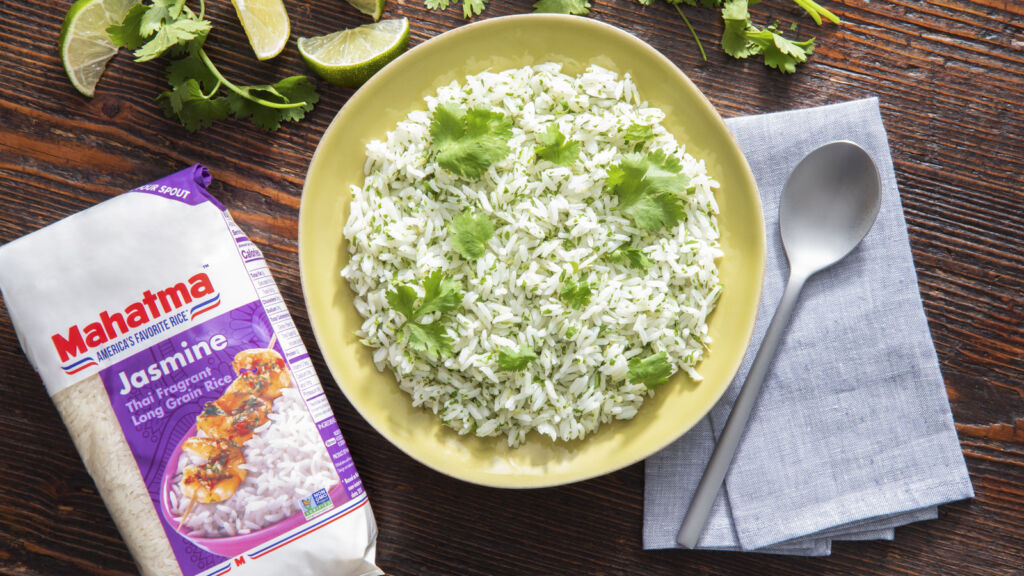 Main Course Recipes
Latin American Restaurant Style Meals
If your dad is a fan of Latin American food, Chile Relleno With Rice and Salsa Roja made with Mahatma® Jasmine Rice is sure to impress. Remember to cook your peppers first before you stuff them! To really add to the restaurant experience when serving this dish, first spoon the rice onto a plate before placing a chile relleno on top and then covering with salsa roja. If your dad is a fan of spice, add in a chile de árbol while cooking.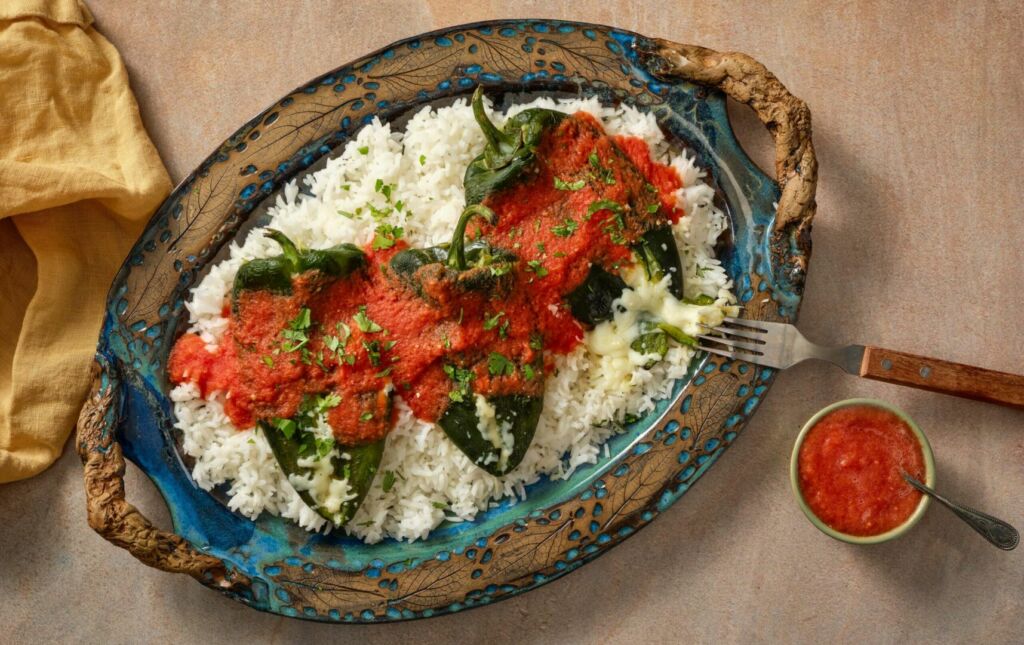 For a simple and fun Latin American recipe, you can make this Tortilla Wrap With Rice. If your dad likes his tortillas with an added kick, you can swap out the cheddar cheese with a tex-mex blend. Feel free to add in any of your dad's favorite ingredients like corn, marinara sauce or fajita vegetables as well.
Mediterranean Restaurant Style Meals
For something with more of a Mediterranean flavor, an Authentic Spanish Paella With Seafood served with Mahatma® Parboiled Rice is always a good option. Made with seafood and traditional spices like saffron and paprika, this dish is packed with Mediterranean ingredients. Thanks to this recipe, you won't need to drag your dad all the way to a Spanish seaside restaurant to enjoy an authentic paella. Although this recipe is normally cooked with a special pan called a paellera, you can also make it with a skillet pan if that's all you have in the kitchen.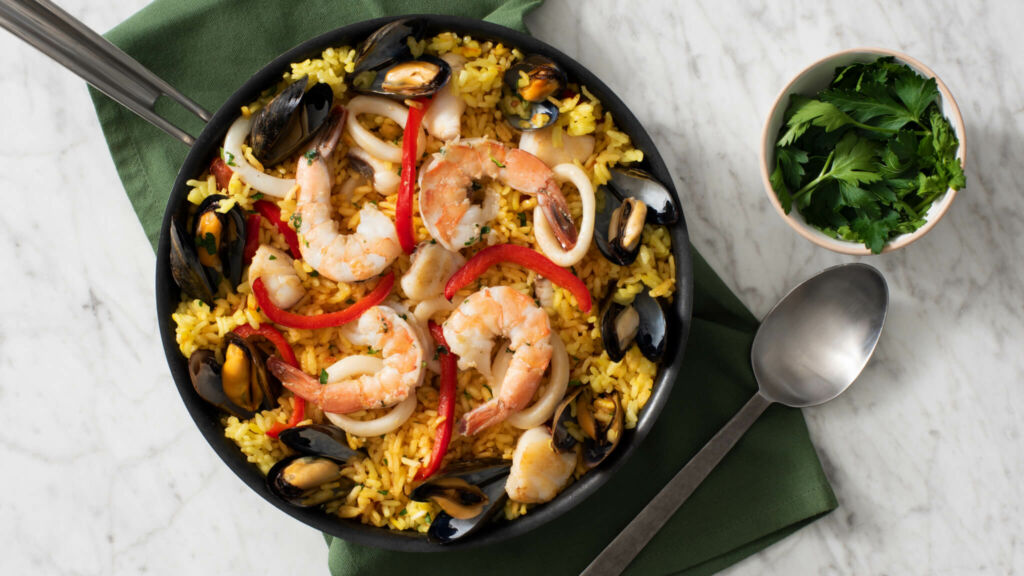 Asian Restaurant Style Meals
This Chicken Fried Rice made with Mahatma® Jasmine Rice is a great option for a restaurant quality Asian-style meal that can be made in just 15 minutes. The great thing about fried rice dishes is that they are so versatile, you can chop and change pretty much any of the ingredients with whatever you have available in the pantry. For another restaurant style Asian dish, try this Hibachi Chicken and Fried Rice also made with Mahatma® Jasmine Rice.
For recipes that will be sure to impress your family and friends, stay tuned to Mahatma® Rice.