The stir fry technique originated in China and luckily it has made its way around the world for the rest of us to enjoy. It's a quick and delicious way to make a meal that the whole family can get behind.
It is an easy cooking technique that can be used with any combination of vegetables, proteins, and sauces. With the right ingredients and some simple tips, you can learn how to make a stir fry in no time. The technique deserves a little attention if you would like to master the process.
Stir fry recipes are a great option for that company that you were not expecting, to finish up all those extra leftovers you have in the fridge, or if you need an inexpensive meal for the family.
Follow along, as we give you some excellent tips on how to make restaurant-quality stir fry recipes as well as some recipe inspiration to get you headed in the right direction.
Stir Fry Basics
Ingredients
One of the great things about making stir fry recipes is that they are very versatile and you can use ingredients you already have at home. Here is a list of some possible ingredients you may be able to choose from:
Oil– There are several different options that you can choose from, but the most common choices are Peanut and Canola Oil. These are both light oils to facilitate the cooking and not particularly to add any flavor. Some other possible options are refined Sunflower oil or Grapeseed oil.
Vegetables– Great news! If you're in a really big hurry you can add a bag of 16 oz frozen stir-fry veggies. Some other ideal vegetable choices that you can use for a stir fry are bell peppers, zucchini, carrots, broccoli, yellow, white, or green onions, pea pods, cabbage, spinach, asparagus, bok choy, mushrooms, and leafy Asian greens. Don´t forget the ginger or garlic!
Proteins- Chicken breast, shrimp, scallops, pork, sirloin steak, or lamb. If you're a vegetarian you can skip this step and add more veggies or feel free to add some tofu into the mix.
Stir Fry Sauce- Ready-to-use sauces can be found in the supermarket, or if you`re feeling super creative you can make your own.
Nuts- If you're wanting to add even more depth and flavor to your dish try popping in some cashews, peanuts, almonds, or walnuts.
Preparation
This step is one of the most important steps of the stir-frying process. If you don't have your ingredients prepared ahead of time, (before you turn on the heat) it won't be possible to make an excellent stir fry. Make sure to have your meat and veggies sliced and diced, your liquids measured to perfection, and nearby. Another tip is to place your ingredients in small bowls so that everything is organized.
Cooking Process
Prepare the Wok with oil on medium-high heat.
Add garlic, ginger, lemongrass, or onions.
Add vegetables, stirring constantly until crisp and tender. (Remove from pan).
Add the meat and cook through.
Push the cooked meat up to the sides of the wok and add sauce in the middle. Cook and stir until bubbly.
Return the vegetables and mix. Add garnish.
Must Try Stir Fry Recipes
Now that you have the whole process under control it's time to get cooking! Mahatma® Rice has several stir fry recipes to help get you some experience under your belt.
Beef Options
while you´re at it. Or for another beef stir fry option try our Honey Garlic Beef Rice Bowl.
Beef stir fry is the perfect weeknight meal and is easy to modify, allowing you to use the veggies and ingredients you already have on hand. Try making this Mexican Beef Stir Fry made with Mahatma® White Rice, steak, bell peppers, onions, and more. Serve with a side of guacamole and maybe even make yourself a Horchata.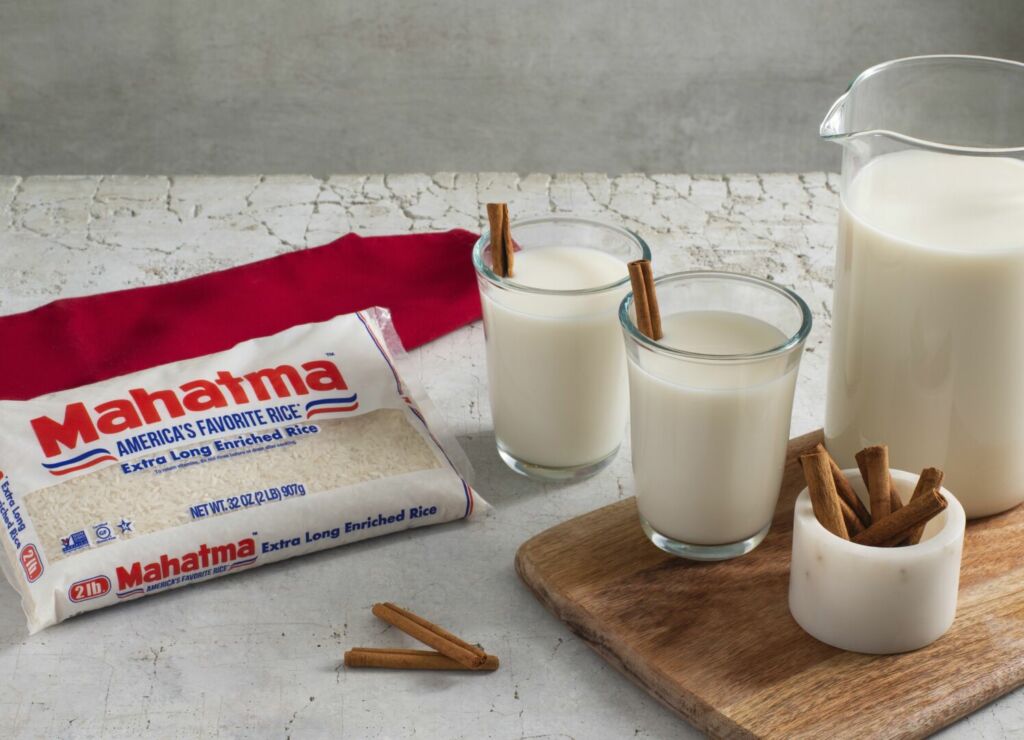 Chicken Options
Chicken is one of the most common meat stir fry options. With just a few ingredients you could have dinner underway and ready in under 30 minutes. Packed with flavor, our Stir Fried Chicken and Jasmine Rice with Quinoa is a perfect chicken option. Made with  Mahatma® Jasmine Rice with Quinoa it´s filled with whole grains and delicious veggies.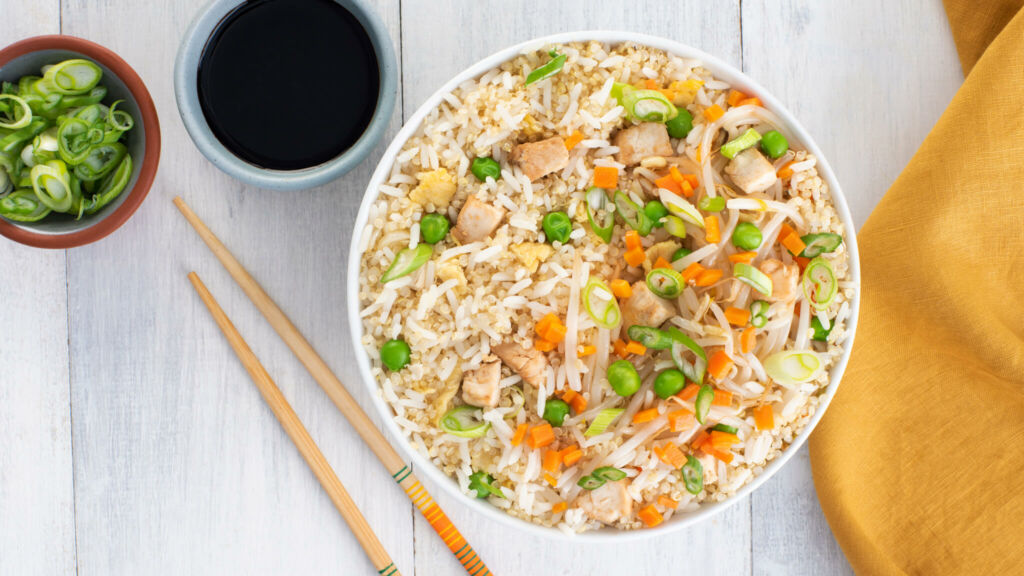 Recipe Tip: Make sure to add only small amounts of oil. Enough so that every piece of food will be coated when you add it to the wok.
Shrimp Options
If you are in the mood for some shrimp we have the perfect recipe for you. Quick and easy to throw together our Shrimp Diabla is made with Mahatma® Cilantro Limón Jasmine Rice, peppers, onions, garlic, shrimp, and more. Shrimp can overcook easily but a fast fry is the easiest way to cook them. Another great thing about making a stir fry is you can use up a lot of your leftovers. Check out our blog post on Repurposing Leftovers for even more great recipe ideas to use up all of your pesky leftovers.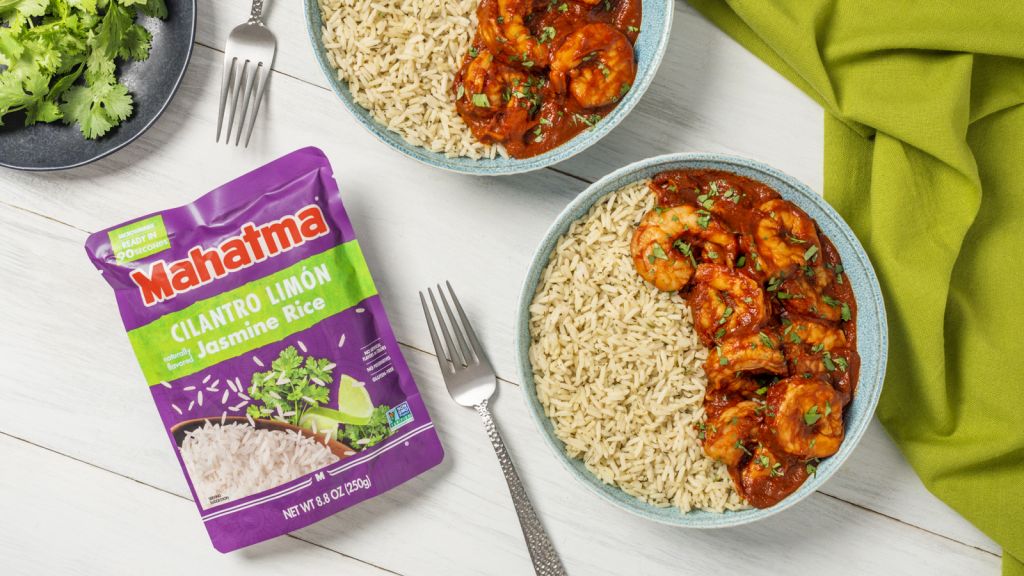 Veggie Options
If you are a Vegetarian or you just feel like an overload of fresh veggies then this Nasi Goreng Southeast Asian fried dish is the perfect recipe to prepare for dinner. This mixture of colorful vegetables is a simple fix for any weeknight meal. Remember to not cook your veggies for too long. You do not want them to turn brown. If you are a fan of Asian-style recipes you should take a look at our blog post about the Best Asian Recipes you Need to Try.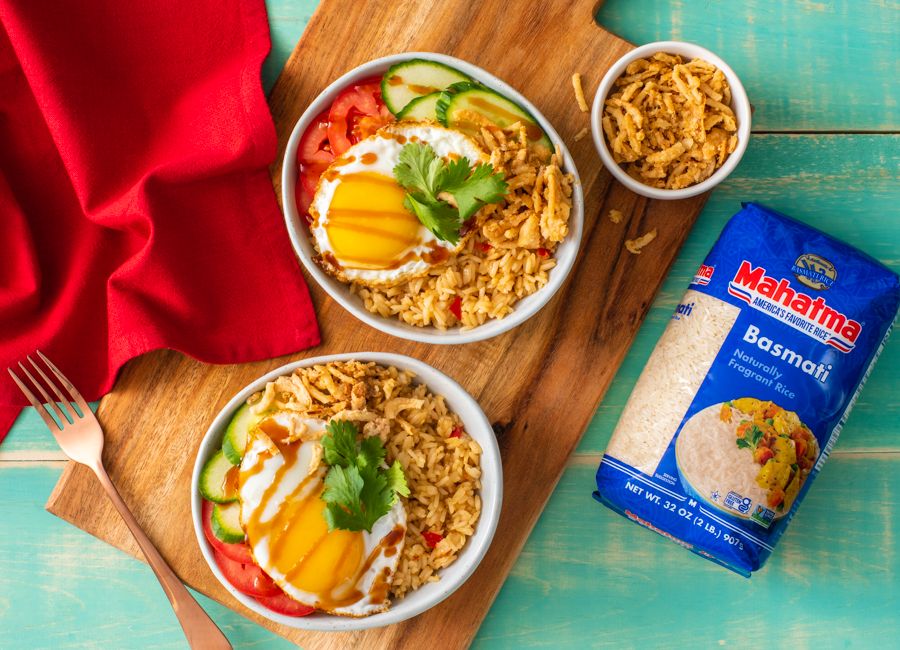 For more tips and meal inspiration, check out our website.