When preparing for your Thanksgiving day meal with family or friends, normally you start by gathering your guest list, your menu of recipe ideas and everything else that goes along with it. But, you might forget about one of the best parts of your Thanksgiving feast — the abundance of leftovers.
And, with everything else you've got going on between clean up, family time and maybe some Black Friday shopping, you probably aren't thinking of how you'll use up all of those extra dishes you've got in the fridge. That's why we've put together a list of 5 creative and delicious ways you can use up that turkey, cranberry sauce and more!
What can you do with Thanksgiving Leftovers?
Make the most out of your dishes without getting tired of the same old plates of food on repeat! Try any of these 5 meal ideas with recipe inspiration.
1. Stir fry it in Fried Rice
Quite possibly one of the best meals to mix and match and make use of all of the leftover ingredients you've got in your fridge, fried rice is always a good option! Our version is a Turkey Fried Rice made with leftover sliced turkey, or ground turkey if you want to make it any other time of year. Everything is stir fried together with aromatic Mahatma® Jasmine Rice and the classic flavors of sesame oil and soy sauce.
Pro Tip: If you've never tried making fried rice, check out a few of our tips to make restaurant-style takeout fried rice at home!
2. Make it into a Wrap
Skip the simple sandwich and turn your leftovers into a delicious Latin-style Turkey and Cilantro Lime Burrito using homemade Thai jasmine rice (you can learn how to cook jasmine rice by following our simple guide) simmered with fresh cilantro and lime juice and topped with tender warmed turkey with cheese, guacamole or pico de gallo on top or on the side! 
Don't have any wraps on hand? No problem, turn your burrito filling into a Burrito Rice Bowl using your homemade cilantro rice and turkey or try our quick version of Mahatma® Ready to Heat Cilantro Limon Jasmine Rice! Make your meal work for you. Or, layer your burrito bowl with a Mexican Spanish Rice Recipe as a delicious base.
3. Toss it into a Rice Salad
After a huge meal, you might be looking for something a little lighter to eat like this Green Rice Salad using turkey meat instead of chicken. You can use up any leftover steamed vegetables of choice or use frozen veggies you've got on hand and toss with Italian dressing and cheese.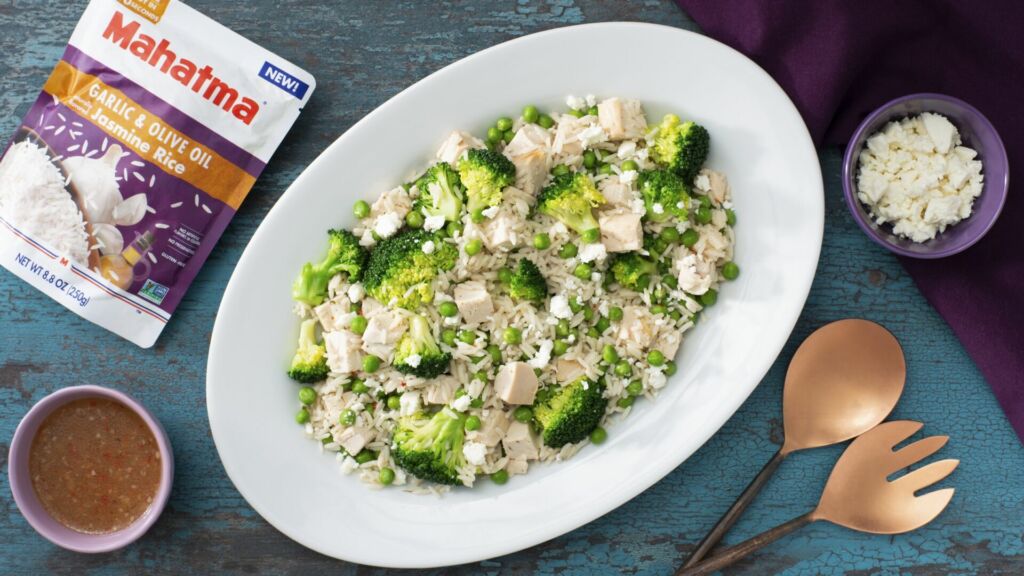 4. Add in some spice
If you're someone who is always looking for ways to add spice into your dishes, this simple Ancho Cranberry Sauce meal is a great way to give your turkey and cranberry sauce a new kick. Made with ancho chile peppers blended with your average cranberry sauce served over seasoned rice and turkey, you might just consider making it for your next Thanksgiving dinner!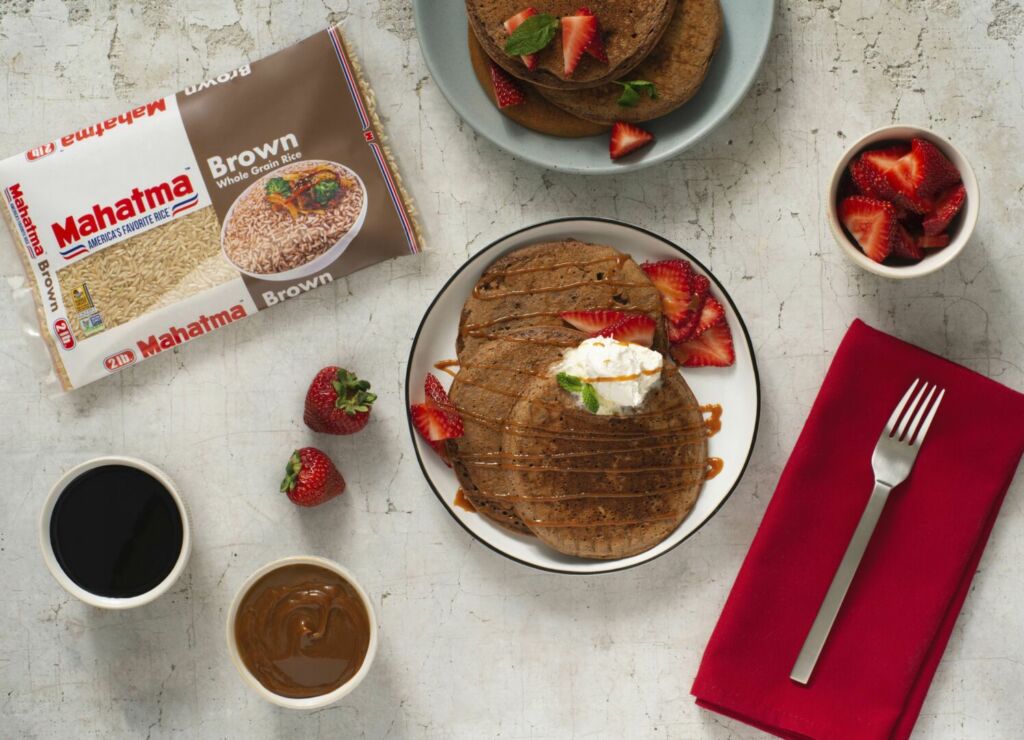 Still trying to find ways to use up that leftover cranberry sauce? Use it as a sweet topping on your favorite arroz con leche recipe or on delicious Brown Rice Chocolate Hot Cakes. There are plenty of both savory and sweet dishes to be had.
5. Make Stuffed Peppers
There are only so many turkey sandwiches you can have after Thanksgiving, so why not use that turkey to fill bell peppers instead? These Turkey Stuffed Peppers are made with whole grain brown rice, spices, leftover turkey, vegetables and topped with melted cheese for a meal you can enjoy or make ahead of time and freeze to reheat and enjoy later on.
Don't let meal fatigue get to you after any holiday meal! Mahatma® Rice helps unite your family around the table even long after the holiday ends. For more great tasting meal ideas like tacos beans and rice, check out the recipes section on our website.