If you're a lover of spicy foods and flavors, you know that it can almost be considered an art form. It's a fun way to play with "fire" but if you go over the top, a meal might lose all direction of flavor, or with too little, it might be lacking in taste. Adding heat with spicy ingredients is a great way to wake up your taste buds and, not to mention, using fresh peppers carries a wide variety of benefits too. But, finding that balance is key to enhancing any dish.
If you're looking to add a bit more heat to your recipes, want to increase your tolerance or need alternatives to simply pouring on the hot sauce, we've got what you're looking for! Get ready to dig in and spice up your meals.
Beginner Tips
Spicy foods like peppers can be tricky to work with at first, but have no fear, we've got a few tips for those who are just starting out on their spicy journey:
Wear latex gloves when handling peppers because the oils may linger. Also, avoid rubbing your face and eyes before washing well.
Test the heat of the ingredient before using it. This may include cutting a tiny bit of a pepper or tasting a sauce.
Too hot? After trying, if the ingredient is too hot and you need to cool your mouth off, choose bland and rough foods like crackers or bread rather than water or carbonated drinks which simply spread the heat.
Reduce the heat in your recipe with acidic items like lemon/lime juice or vinegar, fruits like tomatoes or avocados, oils or cream.
Always Remember: A little goes a long way!
How to Bring the Heat
Now, the real fun begins! Check out these three ways you can add spice to kick your meals up a notch.

1. Use Fresh Peppers
Fresh peppers are not reduced in any way such as dried or pickled, so this is your chance to get maximum flavor and heat. Also, keep in mind that their seeds work to increase the heat, so feel free to remove them to knock the spice level down a bit if needed. We've singled out a few favorites from the Scoville scale to get you started.
Poblano Pepper
We've skipped over basic bell and banana peppers and jumped right up to poblanos, which are mild chili peppers. We suggest starting with a dish like this Green Poblano Rice made with a blend of peppers sautéed with onion, garlic, cumin, salt and pepper together mixed in with the perfect Jasmine Rice. Pro tip: a little lemon juice also helps to balance out the flavor and heat.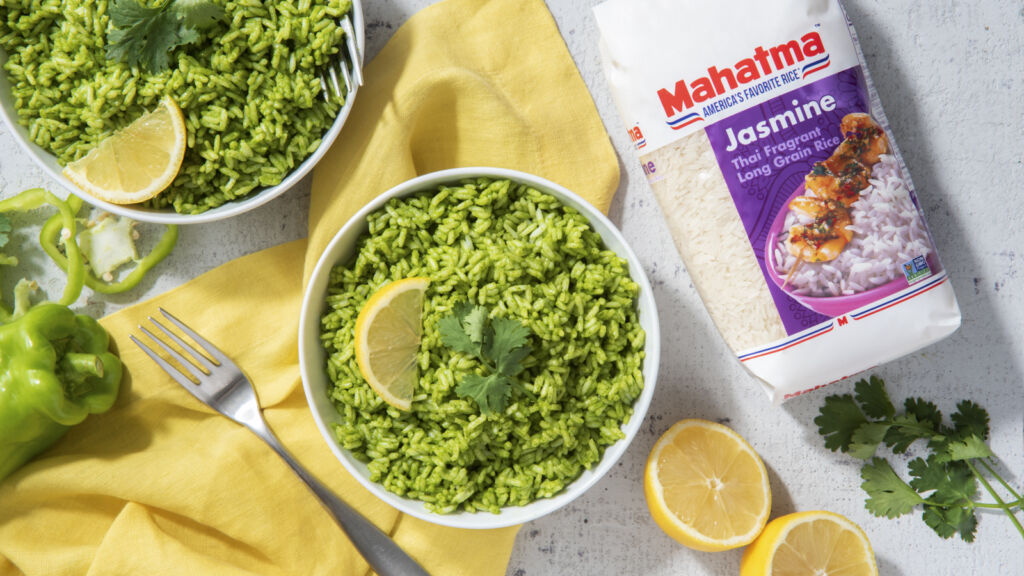 Fun Fact: The dried version is often referred to as ancho or ancho chiles as they are flat and wide, meaning "ancho" in Spanish.
Jalapeño Pepper
Next on our list is the mighty jalapeño which is also a great introduction into the world of spicy cooking and works as a contrast between both sweet and savory flavors.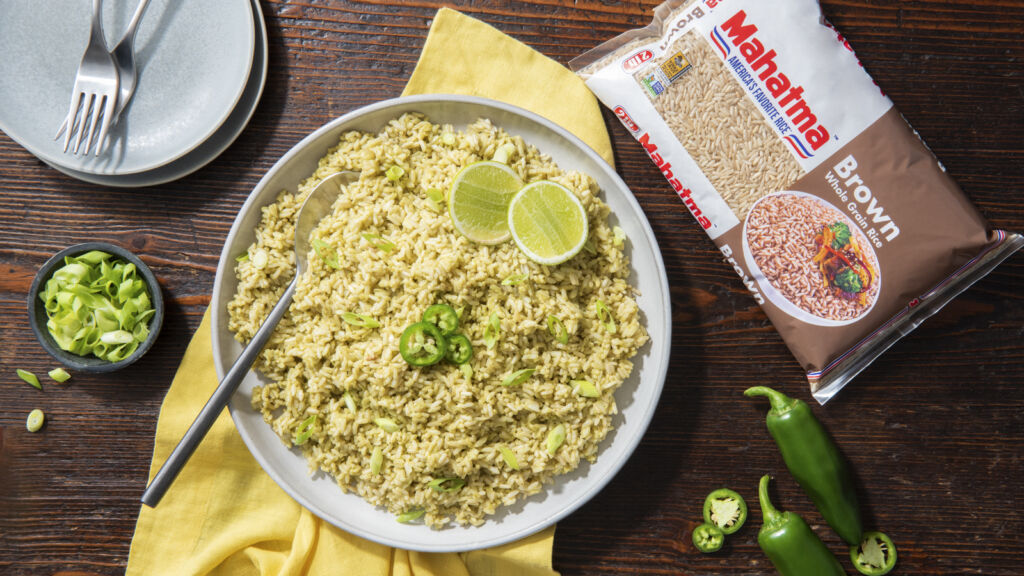 Using fresh peppers is great to make a crowd-pleaser like these Cheesy Stuffed Jalapeño Poppers stuffed with Mahatma® White Rice and Mexican panela cheese. If you want to bring the heat up use a spicy salsa on top.
They are also great to add vibrant color to your table and work as a flavorful accompaniment in side dishes like this Grilled Jalapeño Rice made from a blend of charred peppers and green onions for a spicy and savory sauce over whole grain brown rice.
Chipotle Pepper
These peppers are actually smoke-dried jalapeños commonly served in adobo sauce for easier cooking.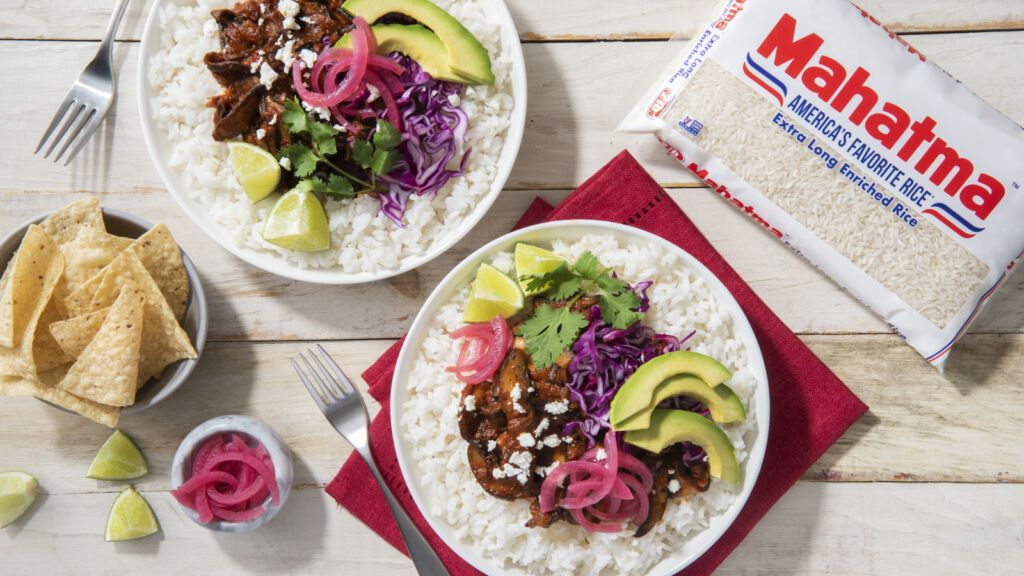 They help to add a spicy yet smoky flavor to Mexican-inspired dishes like Chicken Tinga Rice Tacos made with tender chicken, white rice and chipotle in adobo topped with avocado, feta and pickled onions. However, they also pair perfectly with other vegetables like sautéed mushrooms to help increase the heat in vegetarian dishes like this Chipotle Mushroom Burrito Bowl.
2. Use Sauces or Salsa
One of the simplest ways to add a bit of heat in every bite is to use a homemade or store-bought hot sauce like sriracha, harissa, wasabi or a spicy salsa. In fact, you can increase the heat in any of the recipes above by topping with these sauces.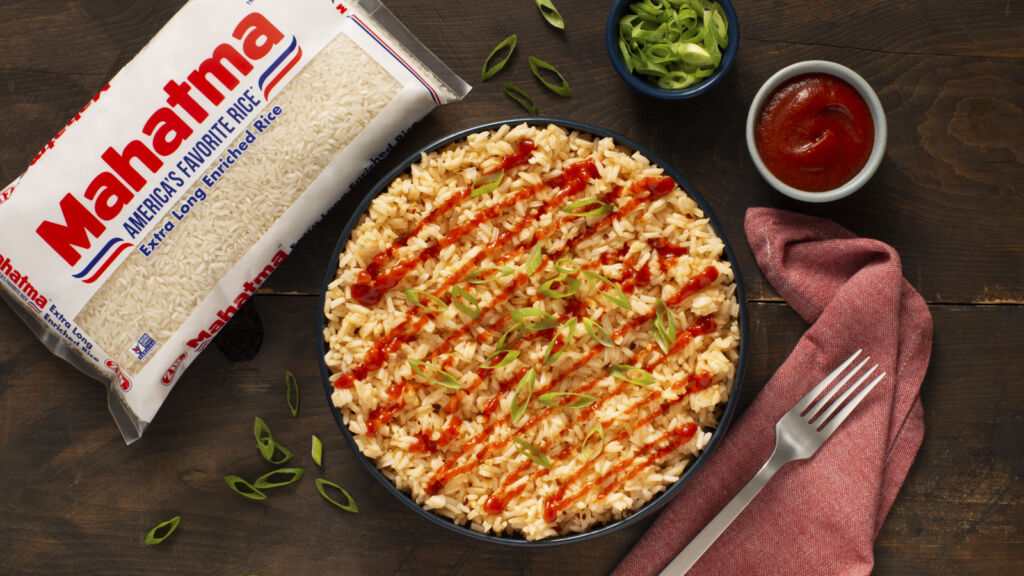 Tired of simply pouring hot sauce over the top? Try this Spicy Sriracha Rice made with white rice sautéed in red pepper flakes and simmered in both broth and sriracha for a new spicy rice that's perfect for a rice bowl base, burrito filling or for a creative dinner side dish to upgrade plain rice.
Prefer something with your favorite fresh salsa? This Pico de Gallo Rice Pilaf is another great option made with a base of white rice cooked in red pepper flakes, jalapeños and vegetables simmered in broth and spicy pico de gallo folded in. Make your own homemade version with diced hot peppers mixed in or use a store-bought variety.
For another tasty dish you can enjoy with sauce, try these Taquitos Dorados.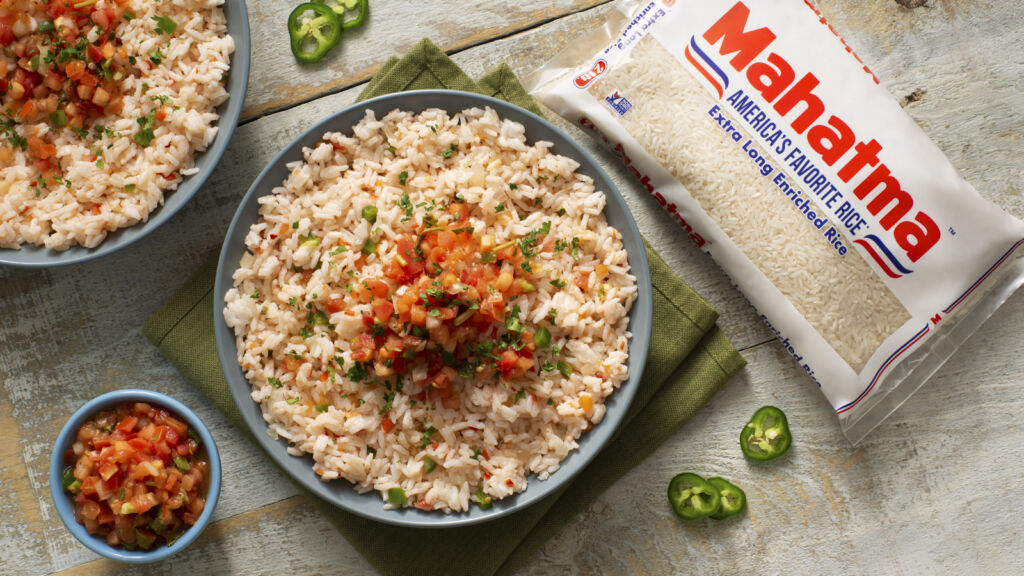 3. Use Dried or Ground Spices
Keep dried or ground peppers on your shelf for seasons when it's hard to get your hands on lots of fresh peppers. They also help to add a smoky layer of flavor even to recipes that may not be traditionally spicy like risotto or rice salads. You can usually find them in the form of mild paprika, chili powder, or crushed red pepper to name a few, which are normally made from a variety of peppers like ancho, bell and cayenne.
Take your next weeknight dinner up a notch by preparing this Green Chili Mexican Rice Casserole made with a mixture of canned green chilies and topped with crushed red pepper flakes.
Whichever you choose, just remember the cardinal rule of adding spice, it should always work to enhance the flavor and not overpower your dish or burn your taste buds, enjoy it!