There's nothing quite like Southern comfort Louisiana cooking with vibrant colors, hearty ingredients and flavorful spice blends that just seem to keep you coming back for more.
If you can't travel there to dine on Bourbon Street itself, the next best thing is to recreate those dishes at home. No matter where you come from, Cajun and Creole cooking can appeal to everyone, whether you're preparing some Mardi Gras recipes or enhancing a weeknight dinner. Exploring what makes these cuisines full of rich flavor is a great way to not only improve your own cooking skills but unlock a whole new understanding of New Orleans' cuisine, culture and history.
So, let's dig into a few of the most typical ingredients found within both Cajun and Creole cuisine and recipes to try!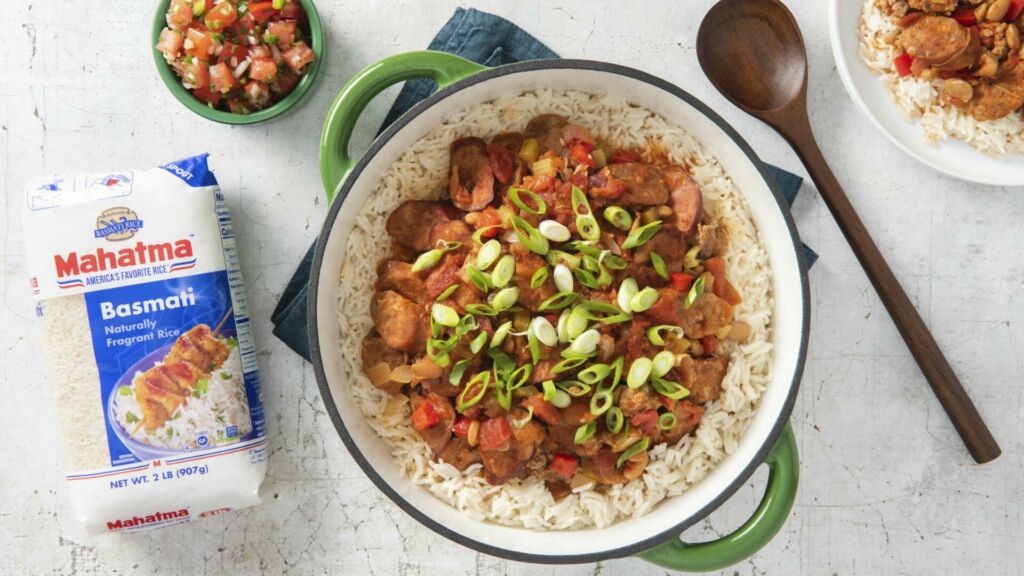 What's the Difference Between Cajun and Creole?
The terms Cajun and Creole are often used interchangeably, and although both of these groups find their main roots in Louisiana, Cajun and Creole people, culture and cuisine are different in a few ways:
Creole refers to the people of European ancestry who settled in the Louisiana area and brought a blend of cultures together. Cajun refers to the French Acadians who were exiled from Canada and eventually made their way down to Louisiana.
As Creoles were considered a high class, their dishes were often smaller and more elaborate as they had access to local markets and higher quality ingredients. Cajuns lived off of the land and made more one pot hearty meals to feed a crowd. While each has their own different cooking methods and traditions, they both include a variety of ingredients that are essential for Louisiana southern comfort food and your home kitchen!
Key Ingredients in Cajun and Creole Cooking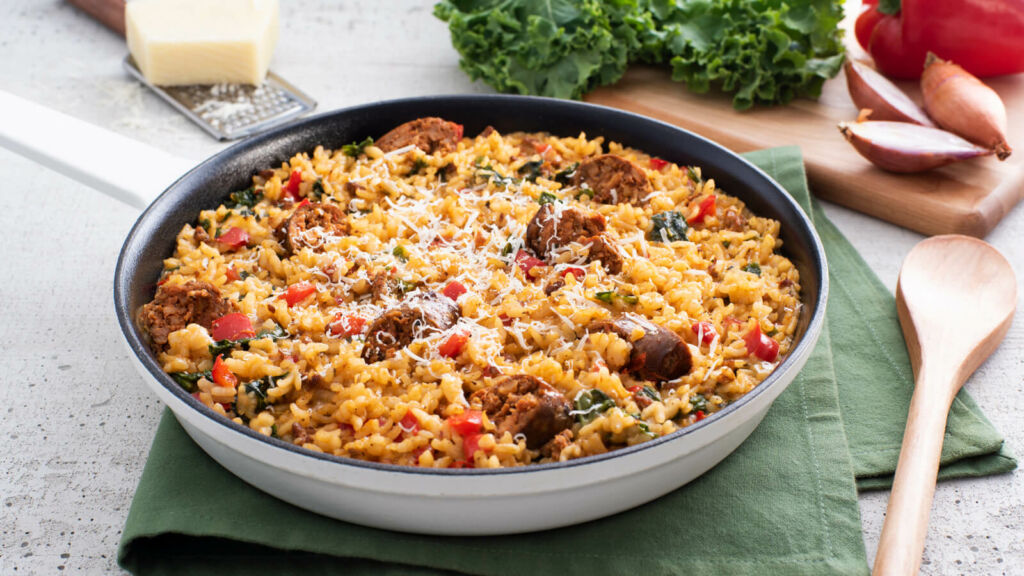 First and foremost, rice is a Southern cooking essential, especially within Cajun and Creole cooking. If you've got Mahatma® Rice on hand, you're one step ahead of the game.
Meats and Seafood
Crawfish, shrimp, fish, oysters, chicken, alligator and Andouille sausage are just a few of the delicious ingredients from both land and sea used in Creole and Cajun cooking alike. Dishes are often enhanced with various meats like smoked sausage along with chicken and seafood all in the same dish similar to some European dishes such as Spanish paella.
Dirty Rice Video Recipe by Chef Pati Jinich
Straight from the sea, this Dirty Rice is made with fresh clams and a blend of pepper, rich red tomatoes all in a white wine sauce. Perfect for enjoying a classic blend of Creole and Cajun flavors.
If you're putting together dishes for a New Orleans Mardi Gras get-together, this Spicy Cajun Jambalaya is essential. Start with chicken tenders and smoked sausage in a blend of peppers, onion and celery with seasoning to deliver flavor in every bite all soaked into fluffy Mahatma® White Rice.
Smoked Andouille sausage plays a starring role in this Baked Jambalaya Risotto with Andouille Sausage and Kale made with Mahatma® Arborio Rice for a fusion dish.
Spice Blend
Both of these cuisines have exquisite spice blends at their core. Cajun's using more pepper flavors and Creole using more herbs along with paprika.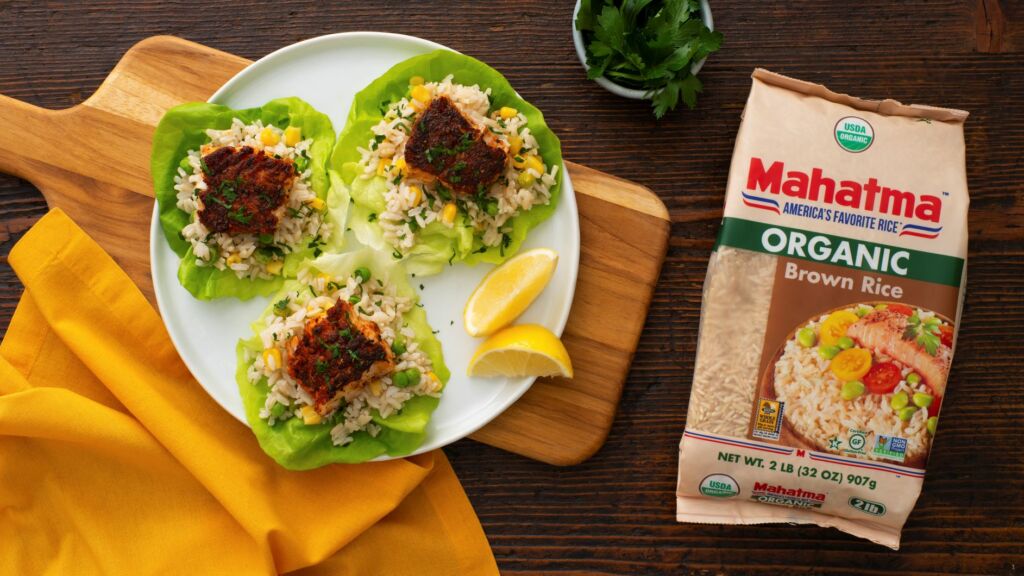 Make your own Cajun spice blend using this recipe for Cajun Blackened fish and Rice Lettuce Wraps blackened fish. Follow the step by step guide to the Cajun method of blackening fish seasoned with paprika, salt, pepper, cumin, onion powder, garlic powder, thyme, cayenne and brown sugar.
Or, pick up a store-bought variety to make this fusion of Latin, Cajun and Creole flavors in a Mexican Jambalaya. Tip: Save those flavors to add to another Instant Pot Mexican Chicken and Rice Recipe!
Vegetables: The Holy Trinity
Often referred to as the holy trinity of both Cajun and Creole cuisine, this sacred sofrito-like blend combines onions, bell pepper and celery to give each dish a base layer of flavor.
Learn how to start a dish using this flavorful blend of vegetables in a classic like this Chicken and Sausage Jambalaya. You're already on your way to becoming a Creole and Cajun home cook.
Red Beans and Rice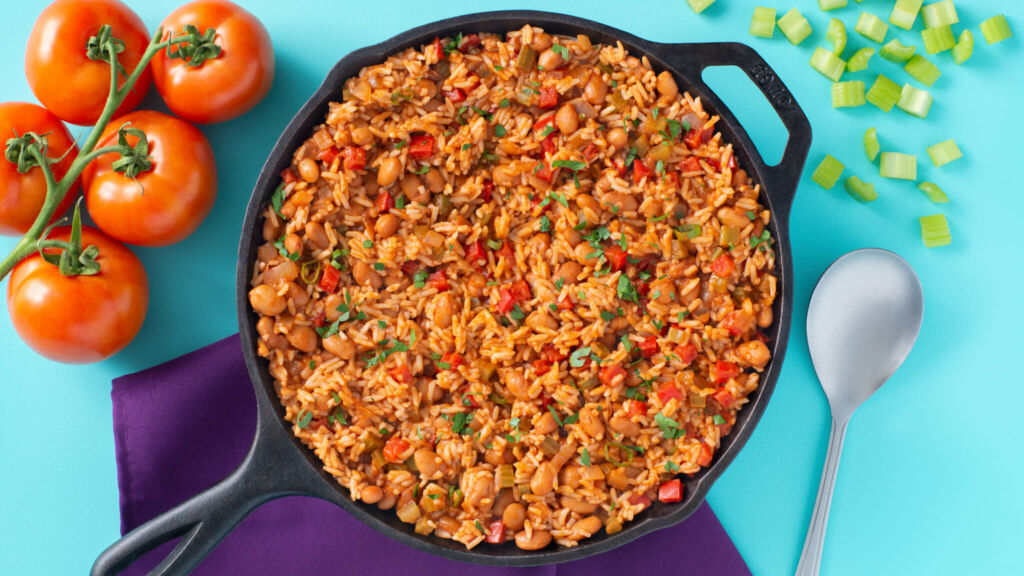 One hearty combination we might all be familiar with is traditional red beans and rice. Traditionally made as a dish to use the leftover ham bones from a Sunday dinner, this combination is great for feeding a hungry crowd.
This quick version of Red Beans and Rice is made using fresh vegetables, pinto beans, Cajun seasoning, tomato sauce and Mahatma® Ready to Heat Garlic & Olive Oil Jasmine Rice – alternatively, use your preferred rice variety like Jasmine Rice Instant Pot or white rice.
Continue exploring with Mahatma® Rice and learn how to prepare all kinds of cuisines from Louisiana southern comfort meals to Japanese sushi, meals of Latin America like these taquitos dorados and much more in our recipe selection. And don't skip dessert! Our creamy arroz con leche recipe is the perfect ending for any meal!