Apart from its long list of benefits, there are plenty of reasons to eat more fish and seafood whether you're staying away from meat or simply want to try something new and delicious. And, for those that might be a little intimidated by cooking with under-the-sea ingredients or have some picky eaters at home, we'll show you how to make simple meals that are budget-friendly and have incredible flavor. There's a reason it's enjoyed in many ways across the globe!
Explore these tasty and foolproof dishes with confidence and your favorite Mahatma® Rice variety.
Homemade Fish and Rice Meals
There are plenty of ways to cook with fish and seafood from soups to crispy crab cakes and skillet dinners.
Soups or Stews
Starting with something simple, using fish and seafood in soups and stews is a delicious and world famous way to try something new like a rich and creamy chowder or a lighter brothy soup.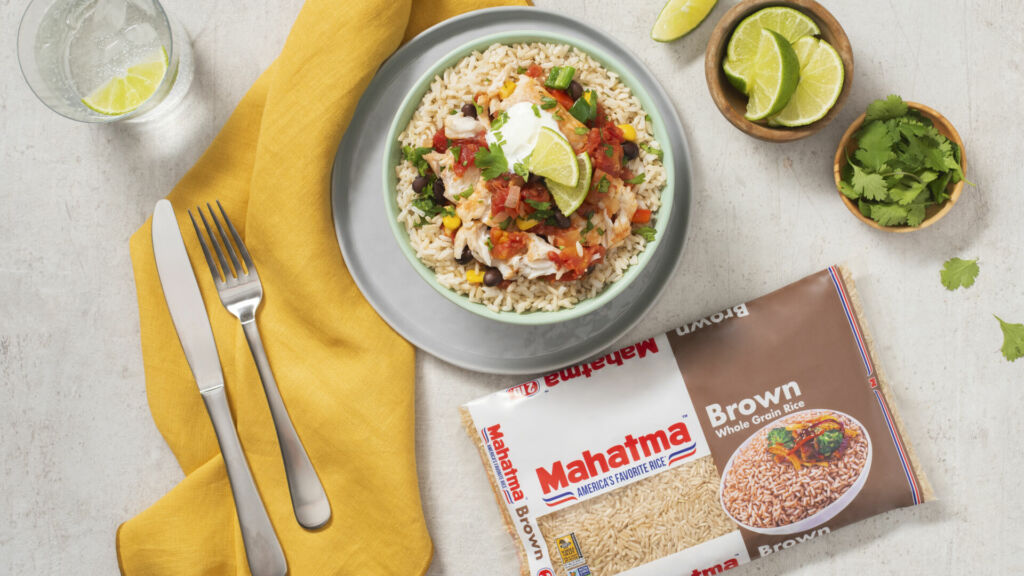 When it comes to which fish to use, white fleshed fish are most common such as snapper fillets like in this One Pot Stew with Fish and Beans or a spicy Pozole with Fish and Jasmine Rice (or Jasmine Rice Instant Pot) using grouper, tilapia or cod. However, crab, clams or other seafood meat can be used as well.
You can even step out of your soup bowl comfort zone and try this Brazilian baked pumpkin filled with a Creamy Shrimp Stew Filling for a meal that will surely impress.
Fish Patties and Crab Cakes
If you've got picky eaters at home that are still unsure about eating fish or seafood, make it fun and mold them into patties, cakes or meatballs with other delicious flavors!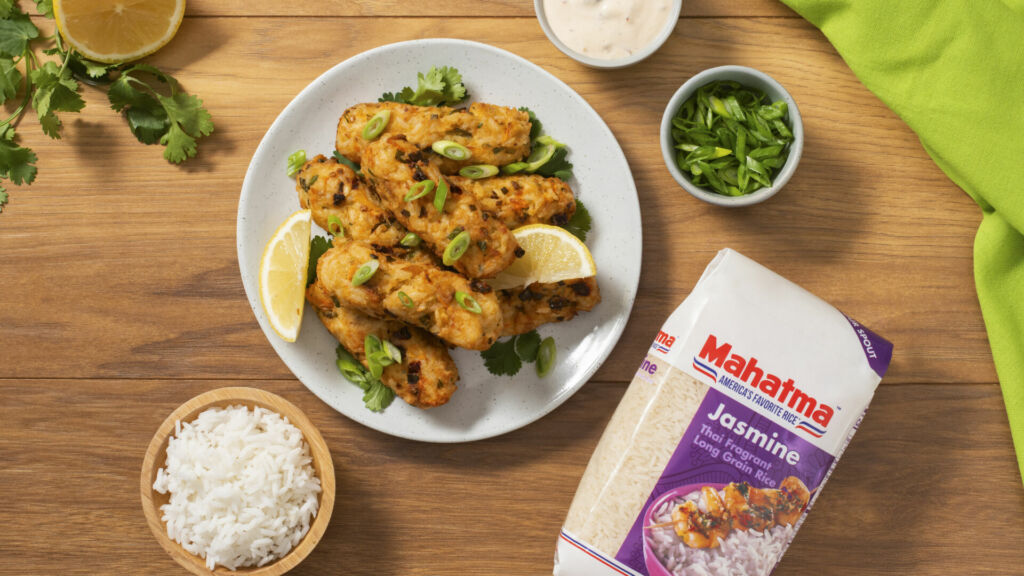 Have everyone get involved by putting together these bite sized morsels using fresh or canned salmon, crab and tuna. And, of course each comes with its own dipping sauce recipe!
Salmon: Spicy Rice Croquettes with Salmon
Sauce to Dip: Spicy and Creamy Chipotle Dipping Sauce
Crab: Rice Crab Cakes
Sauce to Dip: Curried Mango Sauce Dipping Sauce
Tuna: Air Fried Chipotle Tuna Meatballs
Sauce to Dip: Marinara Sauce with Cilantro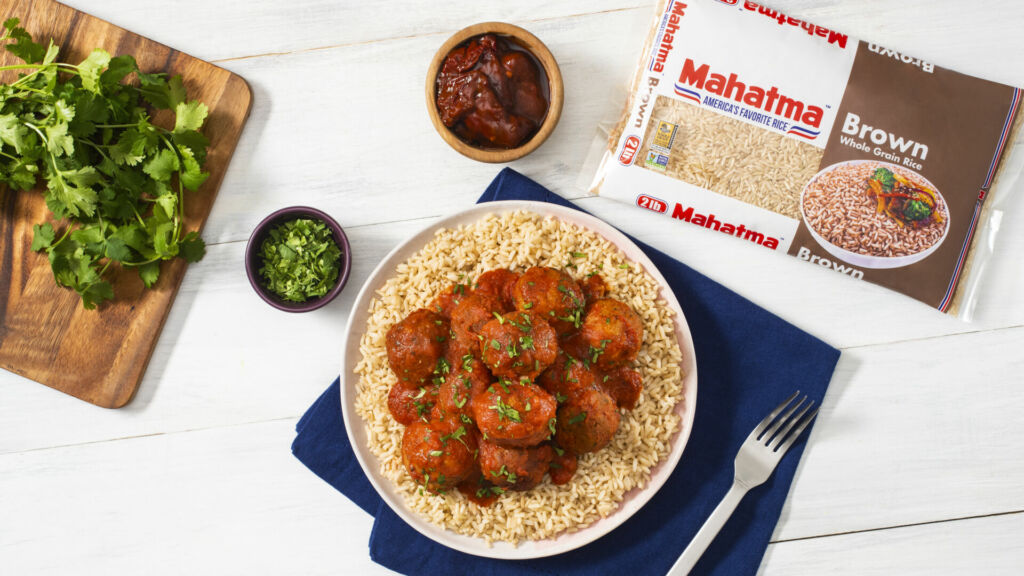 Vegetable and Fish Rice Dishes
Find clever ways to incorporate new seafood dishes with tasty vegetables! This one-pan Shrimp Pico Rice Skillet starts with a base of garlic, onion and jalapeño with canned tomatoes, shrimp, seasonings, broth and is combined with Mahatma® White Rice for a filling meal.
This Hispanic Arroz con Atun, or tuna with rice, is made in an Instant Pot using quality ingredients like Mahatma® Organic Brown Rice, tomatoes, peppers, carrots, seasonings, olives and vegetable broth.
Mole verde, or green mole, is a blend of spices, tomatillos and peppers like poblano and jalapeño that pair perfectly with a variety of ingredients including white fleshed fish like grouper. Try this recipe for Green Mole with Roasted Grouper for a taste of something delicious. Or serve it together with fish when making Mexican Rice.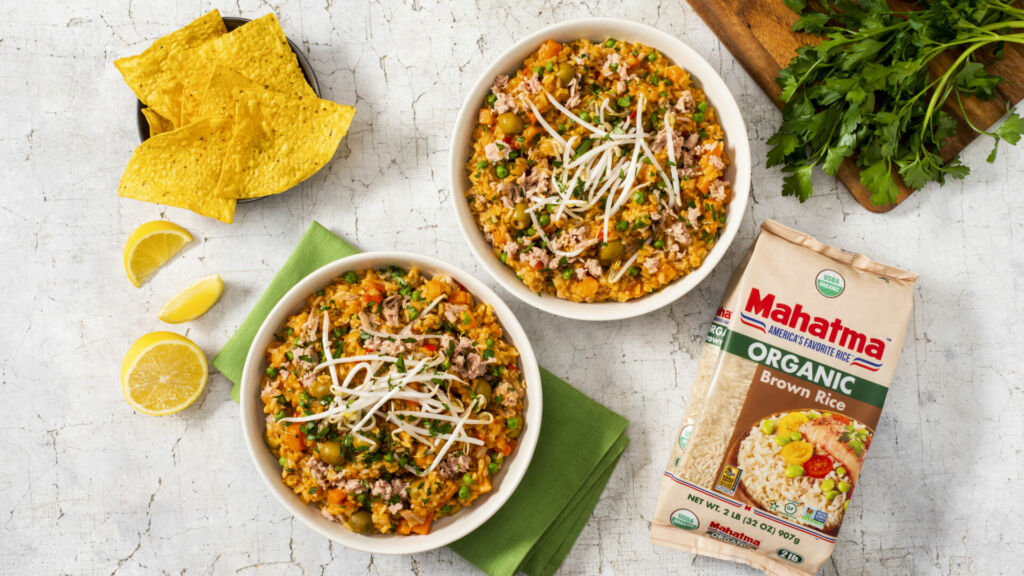 International Classics
Like we said, there are delicious dishes to be found all across the world using fish and seafood. So, if you run out of ideas at home, look abroad for something new and inspiring.
Seafood Paella
Loaded with seafood, an Authentic Spanish Paella is the perfect way to incorporate more tasty bites of seafood into your meal. This version is made with Mahatma® Parboiled Medium Grain Rice, which is perfectly crafted with the perfect paella rice texture, and cooked in seafood broth along with monkfish, mussels, calamari rings and prawns. Feel free to mix and match as desired.
Ceviche
This traditional Latin American dish is famous for using fresh fish along with citrus, sweet and savory flavors all together in every bite. Try this Tuna Ceviche with Mango and Avocado to add vibrant color and zesty tastes to your meal. If you are worried about how to cook fish, why not try a recipe where you don't have to! Just make sure to find sushi grade tuna!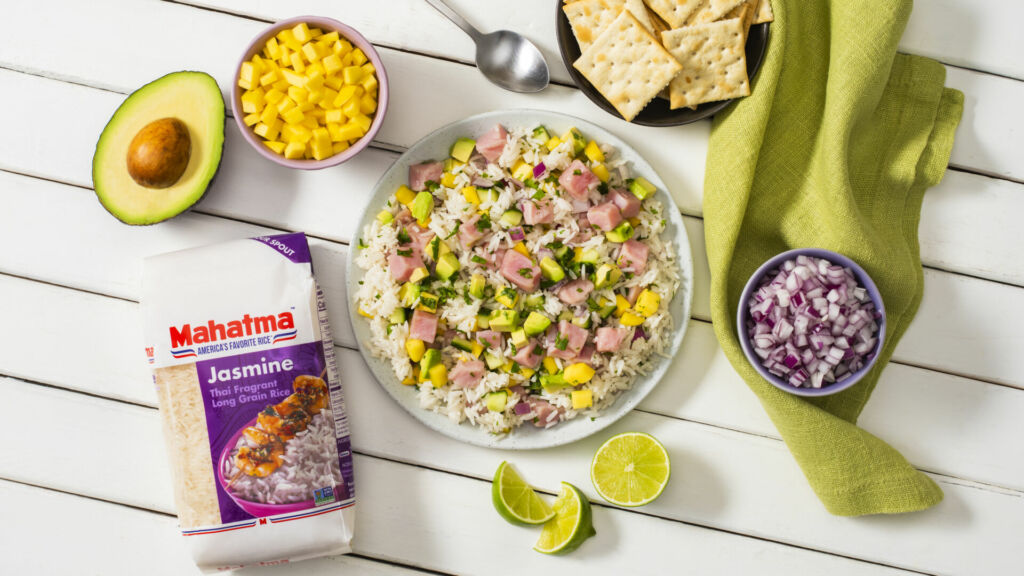 Poke Bowl
Native to Hawaiian cuisine, poke bowls use fish that has been cut and marinated with vibrant colors and ingredients that are not only appetizing to look at but enjoy as well.
Try either of these options depending on your choice of tuna or salmon.
Marinated Tuna: Tuna Poke Bowl with Sticky Rice
Smoked Salmon: Orange Miso Sesame Salmon Poke Bowl
Homemade Sushi
Although the thought of making homemade sushi might be intimidating, with our guide to step by step guide to making homemade sushi, it might be easier than you think!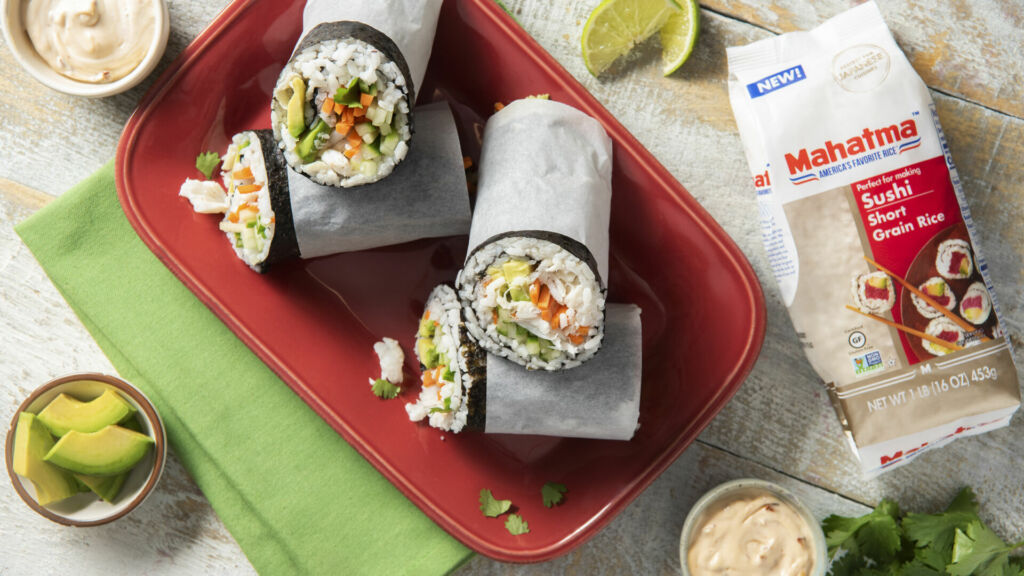 Starting with Mahatma® Short Grain Sushi Rice, sushi grade tuna, avocado and a few vegetables, you're well on your way to rolling Sushi from Authentic Grains.
Or start with something simple like this fusion Sushi Crab Burrito Recipe made with sushi rice, crab meat, vegetables and a creamy adobo sauce! Practice your rolling technique and enjoy a delicious dish — it's a win/win situation.
Whatever the occasion, there are plenty of ways to dish out flavors of the sea. Find more meal and recipe ideas using Mahatma® Rice and cooking tips like how to make rice in a rice cooker or this arroz con leche instant pot recipe in our recipe selection!