Food makes for a great excuse to get together. In fact, people from all over the world have their own traditions for making special and labor-intensive dishes like Italian lasagna, Asian dumplings, a Thanksgiving dinner spread or hispanic tamaladas.
At Mahatma® Rice, we love celebrating food and family traditions – and tamaladas or tamale parties are a great occasion! It's all about gathering your loved ones and spending a lovely day together, filled with tasty snacks, fresh drinks and shared cooking wisdom around a Latin American staple: tamales.
Throwing these kinds of food parties can be challenging, but you can take pride in being an excellent host! If this is your tamale-debut or you're looking for ideas to make the event run more smoothly, you've come to the right place! Take note of our tips and tricks on how to throw a tamalada, while learning a few facts and some shortcuts along the way.
The Prep Work
Tamale parties actually start long before the celebration takes place. The secret to the flavor of this ancient recipe has a lot to do with the ingredients. Block out some time in your calendar and plan to visit your go-to stores to keep your kitchen stocked with all the necessary supplies – including some extra ingredients for tasty snacks.
Tamale Staple Supplies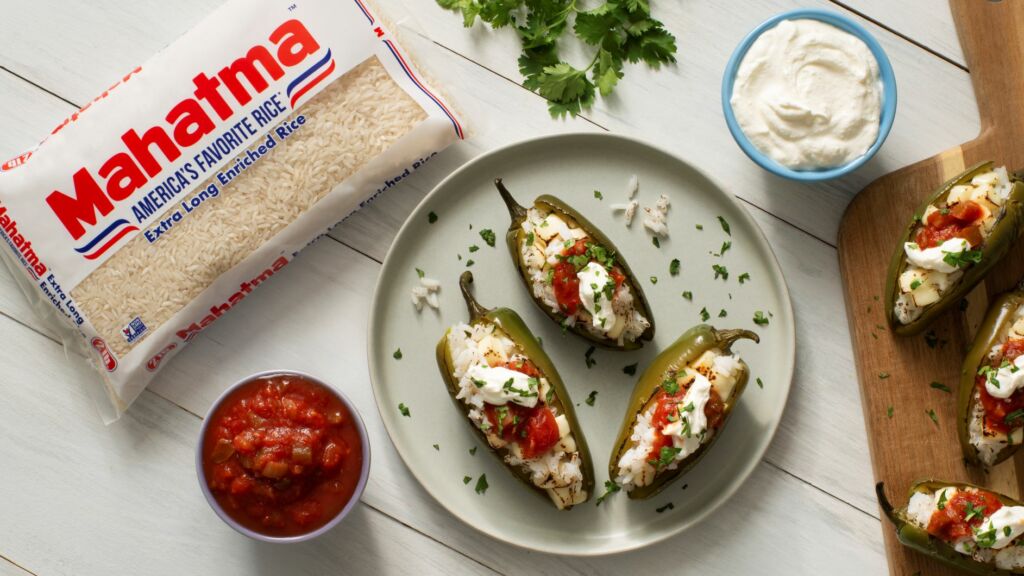 Aside from staple ingredients like chiles, spices, corn husks, corn flour, meat and vegetables, there are also a few cooking supplies that come in handy when assembling the tamales. This cheat sheet will help you out:
Twine
True traditional cooks would stick to using husk strips to tie, but using kitchen twine will make it easier – especially if you're teaching other family members!
Pro Tip: If you're using different fillings, wrap using colored twine to differentiate tamales!
Corn Husks
Although there are other local variations like using plantain or banana leaves, corn husks are the most common go-to wrap for the masa (corn hominy flour) and filling. They should be cleaned by washing off any debris or dirt and sorted to discard the smaller ones – you want to look for ones with a larger size.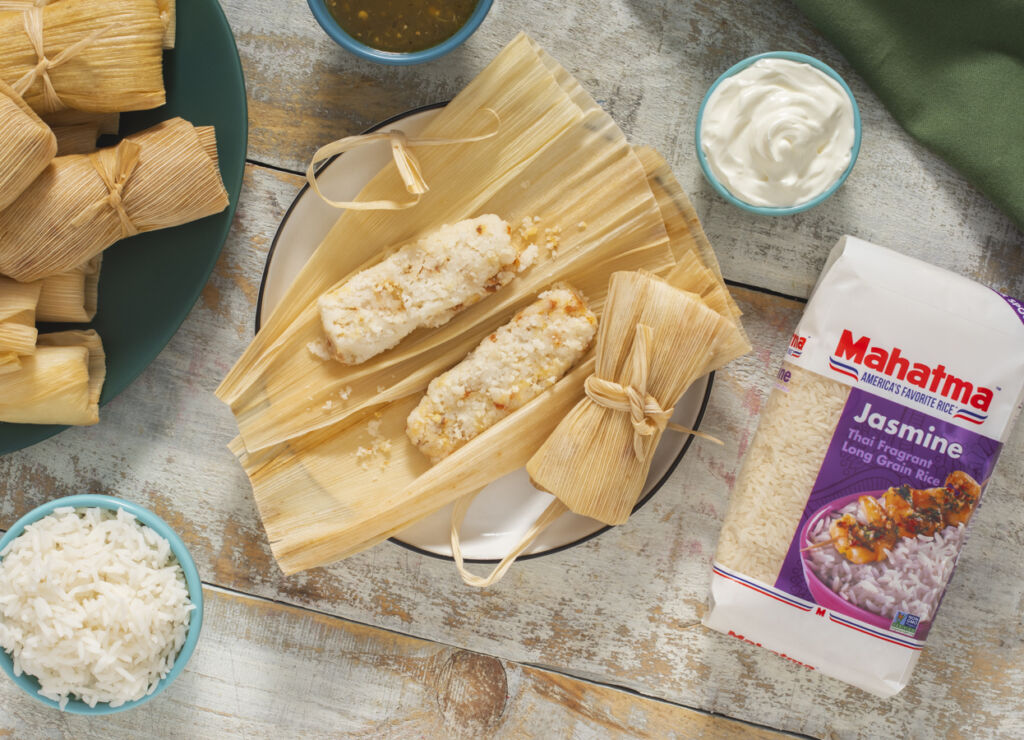 As they come dry, they also need to be soaked in advance until flexible, making them easier to fill and roll. This is one of the tasks that needs to be done the morning of the tamalada, before the guests arrive. Soaking usually takes around two hours and you can pat dry right before assembling.
Steamer
Tamales are steamed. There are actually special pots made just for tamales, but any large pot will do. Make sure to look for one that has a lid as well as a big enough colander or mesh net to prevent the food from sinking in the water.
Snacks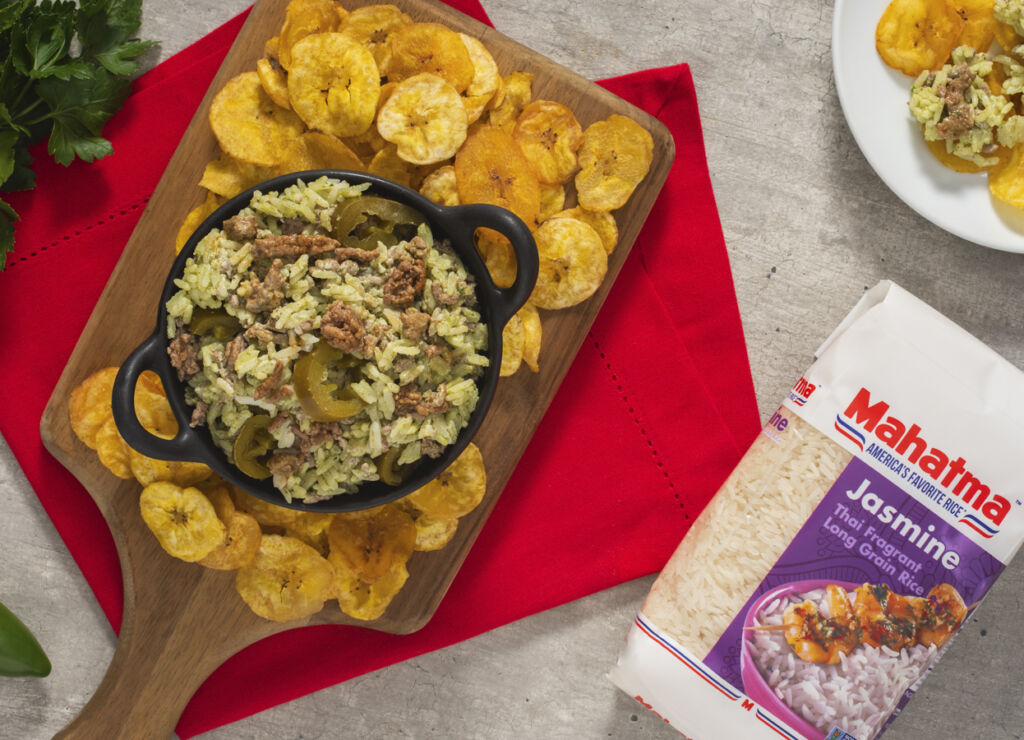 Although not a tool, snacks are an essential supply for keeping your guests fed and energized for the wrapping and steaming process ahead! For something easy and crowd-pleasing, try your hand at any of these minimal prep and hassle-free snacks – save some time by making it while fillings are simmering.
Snack Ideas:
The Masa
To successfully assemble with your guests, and to cut back on stress, we recommend that masa and fillings be prepared in advance!
To try something new, turn the average tamale masa into a delicious rice paste by combining lard, cooked Mahatma® Jasmine Rice (or jasmine rice instant pot), butter, seasonings and a soaking liquid. The dough pairs perfectly with any of your favorite filling ingredients – whether that be meat, chicken, chorizo or cheese.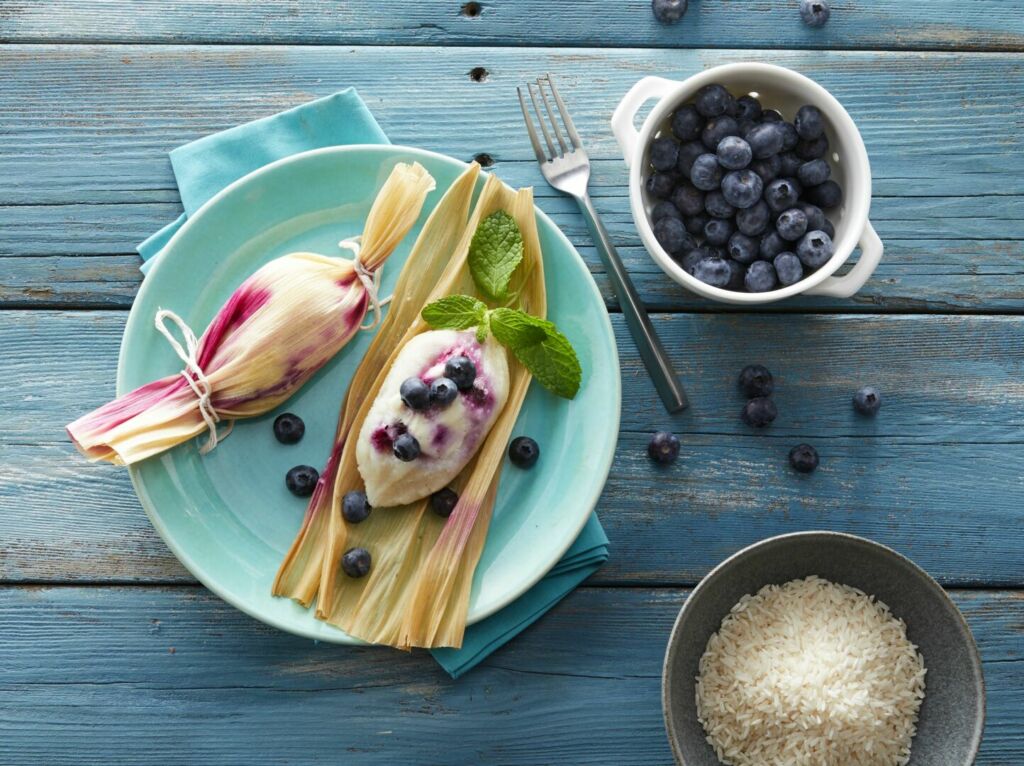 The Assembly
With the husks soaking, masa and fillings ready to go, it's time to set the stage for a successful assembly session.
Cover a big table with an easy to clean tablecloth and start sorting all the elements needed to assemble the flavorful morsels. Using colorful bowls will add a festive touch to your table – and for a clean up shortcut, use disposable plates and bowls.
Everyone knows that laborious dishes are best made with extra helping hands. Get the entire family involved and assign tasks to everybody, even the youngest members. Here are some ideas:
Cooking-Expert Tasks
Teaching the process is the most important task before getting down to business. This is traditionally handled by abuelitas or mothers, but anyone can take pride in explaining the tradition! Make sure to carefully demonstrate how to flatten the dough, how much filling is needed and the tricks to wrapping.
Check out our simple video for the process below using our specialty and original sweet rice tamales recipe!
Guest-Friendly Tasks
Get everyone involved no matter if you're hosting a family or friend tamalada. Flattening the masa, filling and wrapping are common tasks you can give to your guests – once everything is explained, let them have a bit of fun trying and help them along the way!
Kid-Friendly Tasks
Younger family members can get involved too by pat-drying the husks and passing along to the next in line in charge of filling. Littler members can also help by serving up a refreshing drink like Horchata, learning how to cook rice in a rice cooker or making a Coconut Rice Milkshake to the rest of the family.
The Eating
While the tamales are steaming, you can make delicious sides like a Green Poblano Rice or repurpose the leftover salsa verde by combining with Mahatma® White Rice to whip up an easy Salsa Verde Rice. Black beans and light salads are the most traditional sides.
Tamales should rest before serving, so make sure to let them sit after steaming. Meanwhile, enjoy time with your guests and create new family memories and traditions.
Gather around the table and enjoy your delicious meal! To wrap-up a lovely evening, serve with a cup of Atole. This hot beverage will be the perfect close to your tamale party. Make memories with your family and Mahatma® Rice for any occasion!