When it comes to adding a light touch to all kinds of meal ideas, one of the best ways is with spring herbs. These freshly grown plants are the perfect way to add a dash of color and a deliciously refreshing taste to your recipes!
If you are looking to make some spring-inspired rice dishes, learn how to prepare these light meals using spring herbs such as basil, cilantro and much more with all kinds of Mahatma® Rice varieties.
Cooking With Spring Herbs
Many may be familiar with fresh spring fruits and vegetables such as asparagus or lemons, however you might not be as familiar with fresh herbs grown in the spring like cilantro, chives and dill. Keeping these different varieties of herbs in stock can be a quick and easy way to add some seasonal ingredients to your cooking.
What's the Difference Between Spring Spices and Herbs?
The difference between herbs and spices can be a bit confusing sometimes, simply put, it boils down to which part of the plant is used. Herbs like basil and rosemary typically come from the leafy green part of the plant, whereas spices like turmeric or pepper come from the root.
Both are used in slightly different ways while cooking and often using fresh or dried varieties can have a greater impact on the flavor of your meal. Here, we will focus on using fresh herbs in meals for a delicious and refreshing touch.
Spring Herb Recipes
If you can't tell your spring herbs from your winter herbs, don't worry, we've got you covered. Here are some of the most commonly used spring herbs and some simple recipes that they can be used in.
Parsley
Famous for its use as a garnish, there is more to parsley than simply a colorful topping. Blended with other herbs like cilantro, it can play a starring role in the South American sauce chimichurri. Try it for yourself and prepare your own homemade version in this dish of Classic Chimichurri Rice made with aromatic Mahatma® Basmati Rice.
Chives
Similar to green onions, though with a fresher, sweeter taste. Chives taste great with rice and can be used with a wide variety of other ingredients.
Try using your chives to top these incredible Spicy Crab and Avocado Crispy Rice Cakes made with Mahatma® Sushi Rice.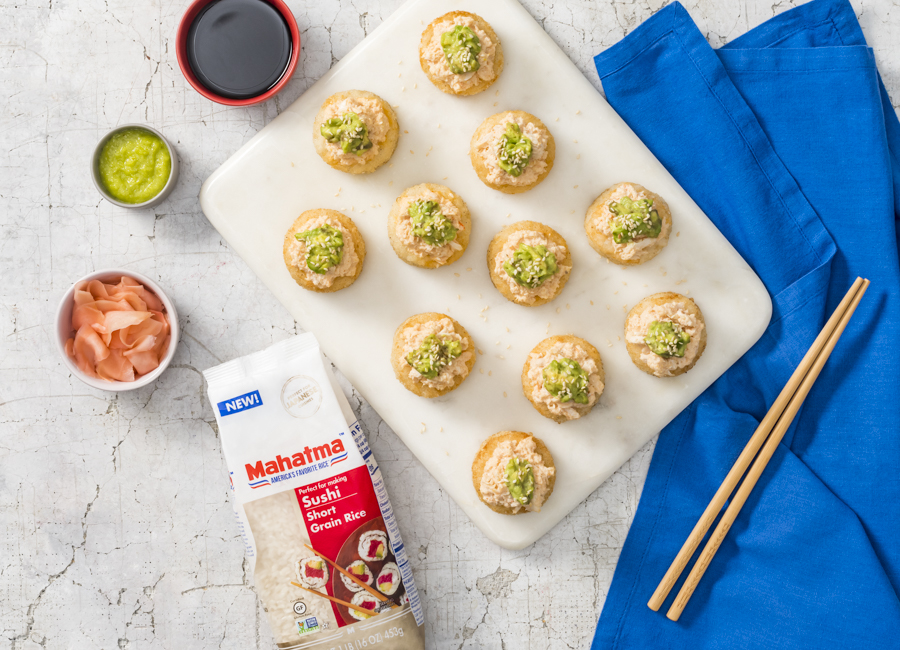 Or, toss them together with seasonal vegetables, whole grain brown rice and Italian dressing in this Mediterranean Layered Rice Salad.
Dill
Dill goes particularly well with seafood and soups, though it can also be used to provide a nice sunny flavor in veggie filled rice bowls like this Jasmine Rice Greek Power Bowl.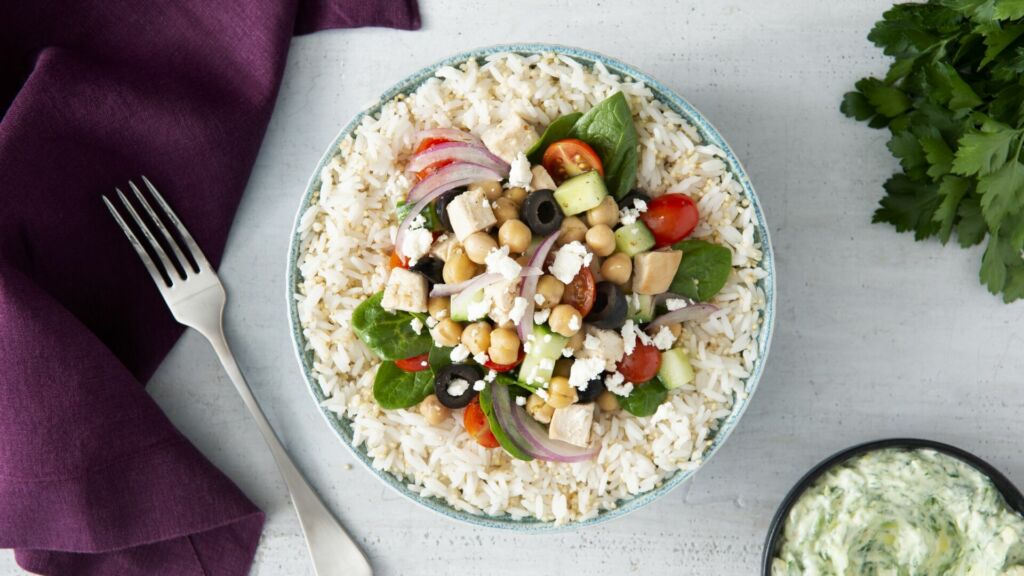 It's also a key ingredient in fresh sauces like Greek Tzatziki sauce!
Tarragon
Perfect for French cuisine, though it can also be used in a variety of other dishes as well as in sauces and vinegars. This Chicken and Rice Soup recipe is a good example of a light dish that can be made with tarragon, if you simply swap out the parsley.
Mint
For an incredible blend, this recipe for Grilled Chicken Souvlaki uses a blend of dill, mint and parsley for a world of flavor! Make sure to serve with aromatic Mahatma® Basmati Rice!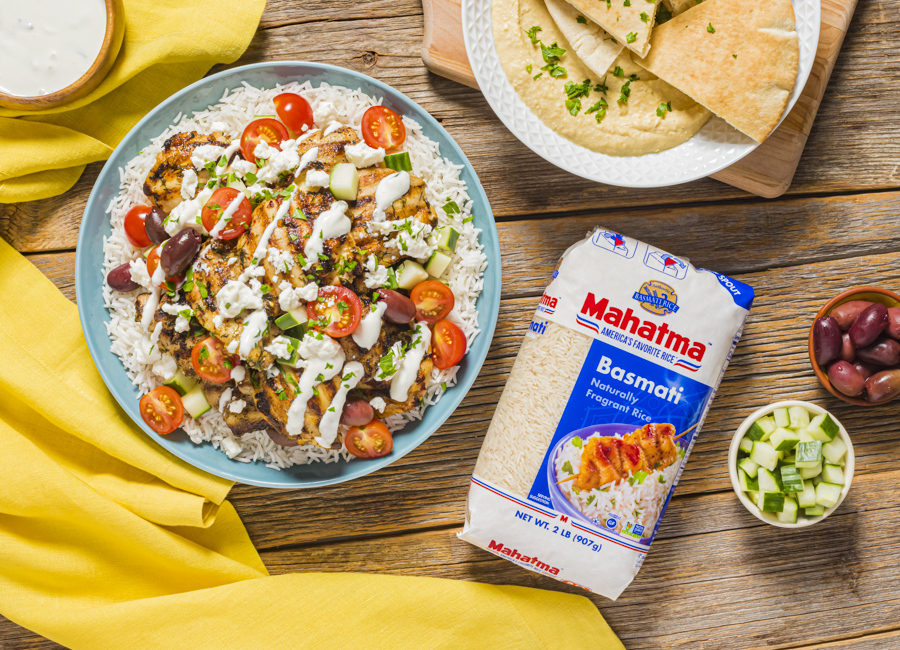 Basil
There are over 30 types of basil, though sweet basil is one of the most popular varieties. Basil can be found in many Italian dishes like this Caprese-inspired Salad layered together with Mahatma® White Rice, or this Italian Sushi recipe using Mahatma® Arborio Rice, prosciutto and parmesan cheese.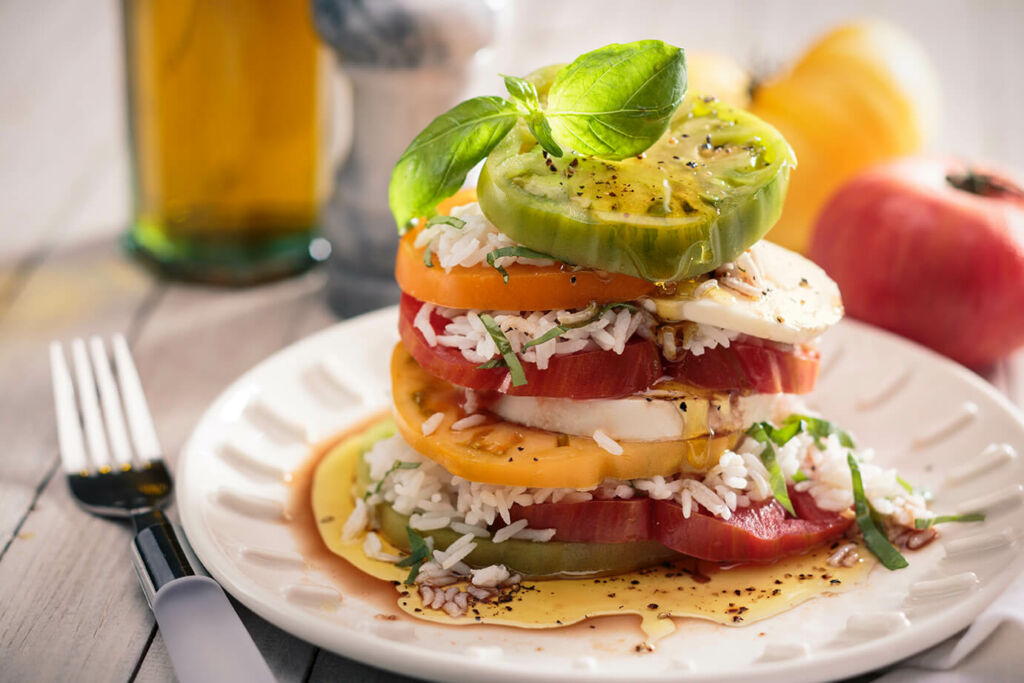 Cilantro
With a fruity citrusy flavor, cilantro is a spring classic for good reason. This herb tastes great with dishes like this Spicy Chicken and Jasmine Rice Salad and so much more!
Spring Produce Recipes
We've got additional meal ideas with all of your favorite spring ingredients from fruits and vegetables to fresh cut herbs.
Vegetable dishes
Vegetables like asparagus, carrots, peas and mushrooms can really add some spring flavor to your dishes. This Green Rice with Roasted Veggies recipe is loaded full of flavor from an array of roasted green cilantro and other veggies like asparagus, broccoli, Brussels sprouts, jalapeño, and kale.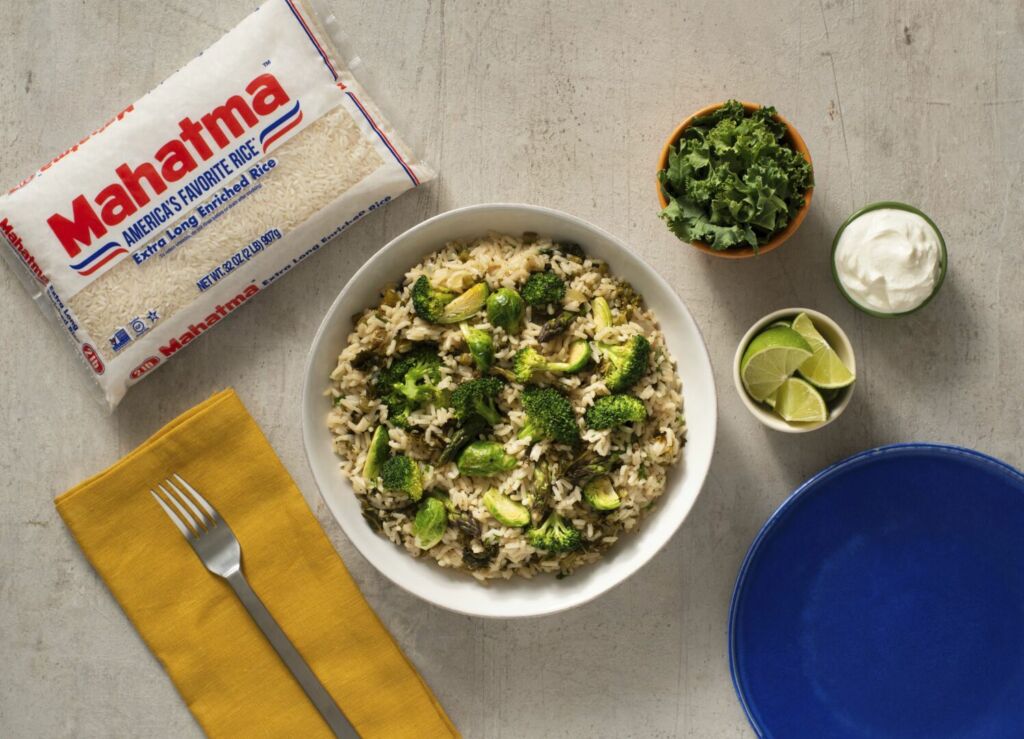 Feel free to also add some herbs to really bring out the spring flavor in this Brown Rice and Shiitake Mushroom Pilaf, made with asparagus and pine nuts.
Fruit Filled Desserts
Once you have enjoyed one of these delicious light meals it's time for dessert! Why not try a delicious Rice Pudding recipe with a spring fruit like strawberry.
The addition of spring fruits like strawberries, kiwis and peaches along with some mint for a bit of an extra citrus taste can also really bring out a certain flavor in our food. This recipe for Sushi Rolls is perfect as it can be adapted to any season by simply changing the fruit.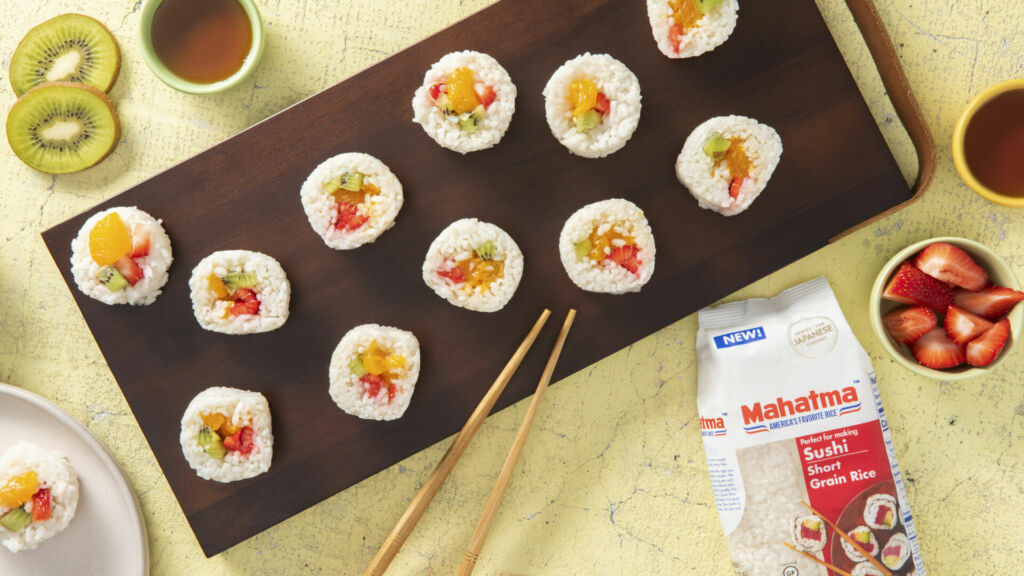 Stay up to date with Mahatma® Rice for more recipes like this sweet coconut rice recipe.