Easter is a special time of year when friends and family come together and celebrate. The next time you are hosting Easter Sunday dinner, impress your friends and family with these unique Easter meal ideas using Mahatma® Rice.
Tip: Preparing Easter food can also be a great opportunity to get a few of the younger ones to take part. If you're considering getting the family involved, here are a few fun tips for cooking with kids, including preparing fun drinks and tasty desserts!
Easter Sunday Meals
Easter Appetizer Recipes
Before starting the main course, why not break out the corningware for some tasty appetizers. Made with melted cheddar and spinach along with Mahatma® White Rice, this Cheesy Spinach and Rice dip works great as an appetizer and is a good way of working some more greens into your meal. If you really want to mix things up, why not try mixing in some crispy bacon or some sriracha for something a bit spicier.
Remember, stuffed vegetables are always an easy way to get your fill of greens no matter what time of year it is. We suggest trying a few Cheesy Rice Stuffed Jalapeños.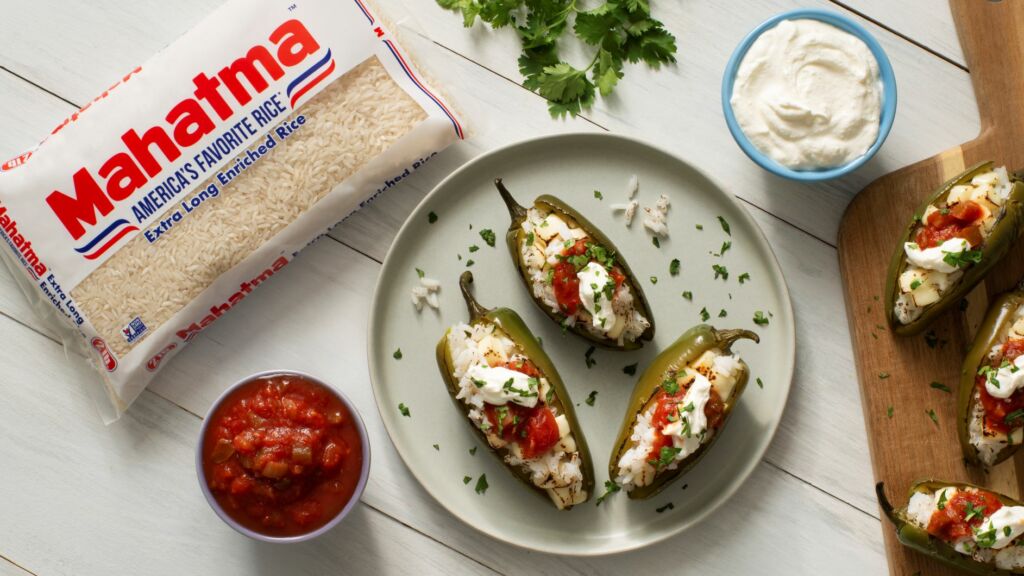 Main Meals with Jasmine Rice
For an easy yet elevated Easter dinner for a crowd, try this Spicy Salmon, Jasmine Rice and Avocado Tower recipe. Made with Mahatma® Jasmine Rice, this dish is perfect for seafood and veggie lovers. Take your time when crafting the towers as the presentation of this dish adds a lot to its elegance, for best results use a mold.
Fans of international cuisines will love this citrusy yet refreshing Tuna Ceviche With Avocado and Mango recipe made with Mahatma® Jasmine Rice. Make sure you use good quality fresh fish to really elevate this meal.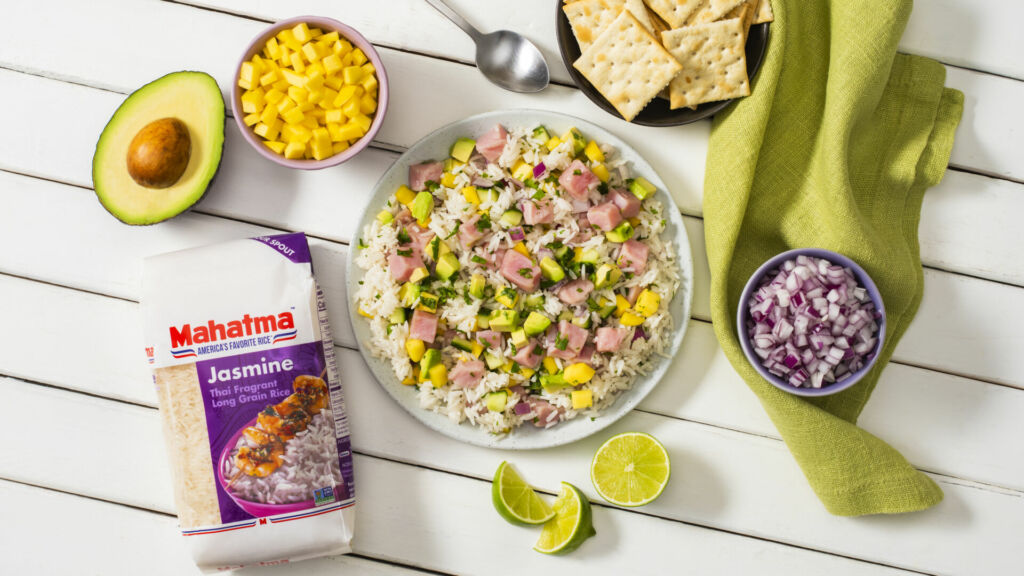 This simple yet flavorful Mango Rice Salad With Ginger Vinaigrette is a perfect addition to your Easter Sunday main course. Made with jasmine rice, fresh veggies, honey and soy sauce, this filling sweet and savory dish takes absolutely no time at all to prepare.
Main Meals with Sushi Rice
For another tasty seafood dish that will impress your guests, make these Curry Salmon Sushi Stacks. Made with salmon, curry sauce, avocado, mango and cucumber, this recipe offers a unique yet exquisite alternative to a traditional sushi recipe. You can serve this dish as either an appetizer for your Easter guests or as a light main course.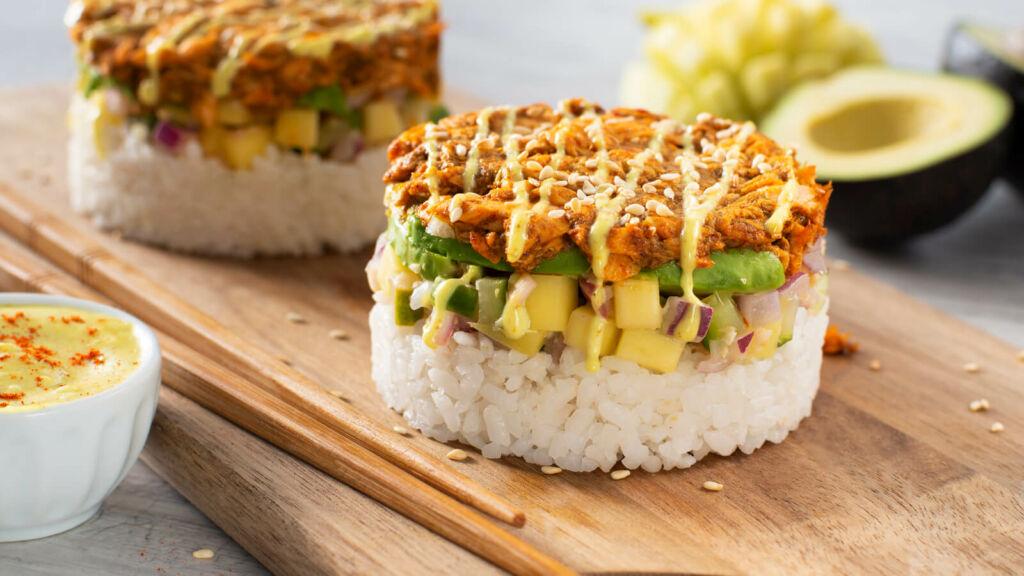 These Seared Tuna Crispy Rice Canapés are also made with Mahatma® Sushi Rice and are always a hit with dinner guests. If you really want to turn the elegance up to 11, you can replace the tuna with smoked salmon instead.
Main meals With Brown Rice
Check out these Cajun Fish and Rice Lettuce Wraps which can actually be made into a filling main dish by using Mahatma® Organic Brown RIce. Preparing these wraps with high quality blackened white fleshed-fish really adds a dash of class to this simple cajun recipe. Lettuce wraps always work great as a light yet refreshing dish for dinner parties as you can customize them with whatever fillings and seasonings you want.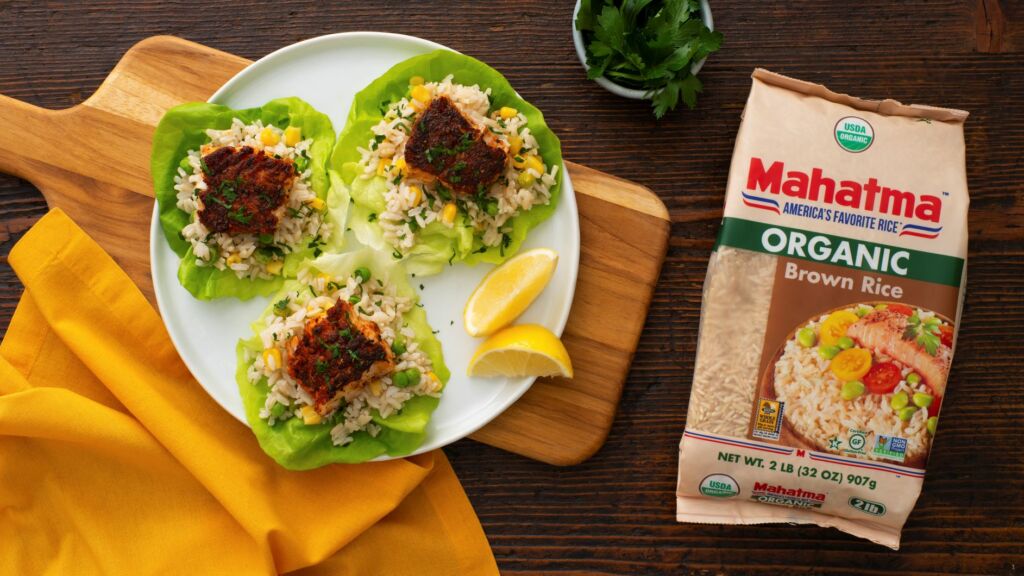 For example, if you are craving a meat dish for your guests, why not prepare these Korean flavored Rice and Beef Lettuce Wraps made with Mahatma® Brown Rice and kimchi?
Dessert Ideas
After the main meal you can make a fun drink everyone can enjoy with this Mexican-style Banana Horchata Smoothie which uses real bananas, ice cream and Mahatma® White Rice. This quick drinks recipe is perfect for when temperatures start to rise around Easter/springtime as it takes just 5 minutes to prepare.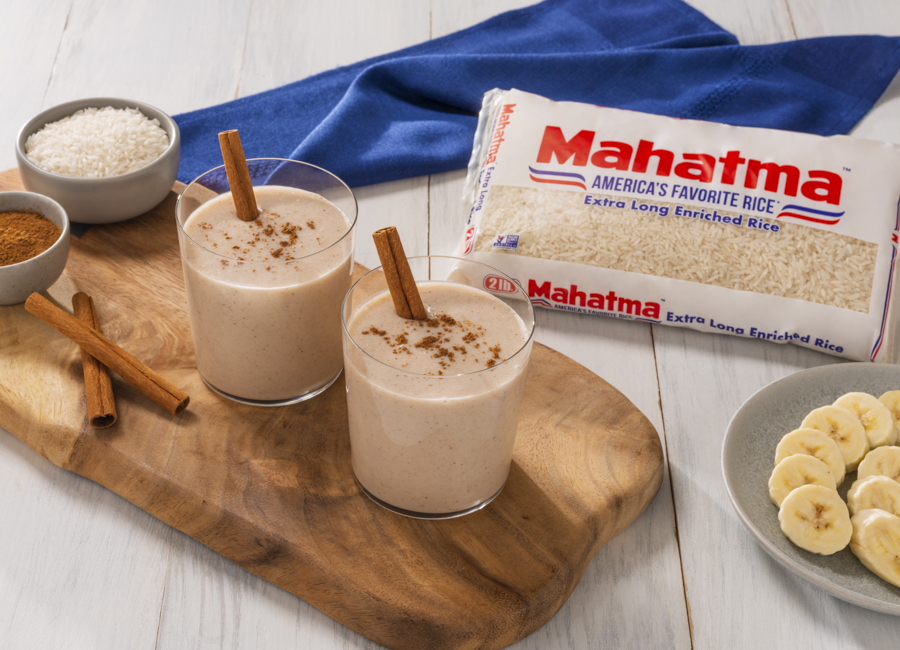 Note: This Horchata recipe is great even when you are not entertaining guests, you can change up the recipe to use whatever grains or fruit you like.
Alternatively, try this Strawberry Churro Rice Pudding, the recipe calls for strawberries, however feel free to chop and change with any other seasonal fruit.
That said, if you're craving a rice pudding with a more Latin American flavor, check out a Mexican Arroz con Leche recipe which goes great with berries and nuts, however feel free to add any additional ingredients you like to really make it your own.
This Coconut and Almond Rice Tart  recipe for 10 made with homemade crust and Mahatma® White Rice always works well to top off any get together. If you have any leftover coconut, try making this coconut rice recipe.
A Sweet Arancini Dessert Board also works great as an elevated dessert option for after your Easter meal, try serving with these Matcha Green Tea and White Chocolate Rice Truffles to really turn up the fanciness!
You can find more tips, tricks and recipes in the cooking section on the Mahatma® website.