Nothing compliments a main dish like the perfect side dish. And what better side dish than one made with hearty rice. Why? Because rice, in all its varieties, pairs perfectly with almost any dish and, as it has a neutral flavor, can be mixed or flavored with a wide variety of tastes and textures. It's the perfect hearty side that will help keep you full and satisfied.
Whether you're enjoying grilled chicken, succulent shrimp or marinated tofu, there is a rice side that will pair with it! And, while there is nothing wrong with sticking to the basics at times, it's definitely worth venturing out and getting creative with your side dishes. A side of simple white or whole grain brown rice will always be simple and ideal sides but we're here to expand your rice side dish horizons with some delicious and easy rice side ideas.
Fantastic Flavor
The reason we love rice so much is because you can truly make just about any type of dish with it. Whether you're a veggie lover, a cheese connoisseur or a spicy, sweet and salty kind of person there are delicious rice sides to be made with all kinds of ingredients.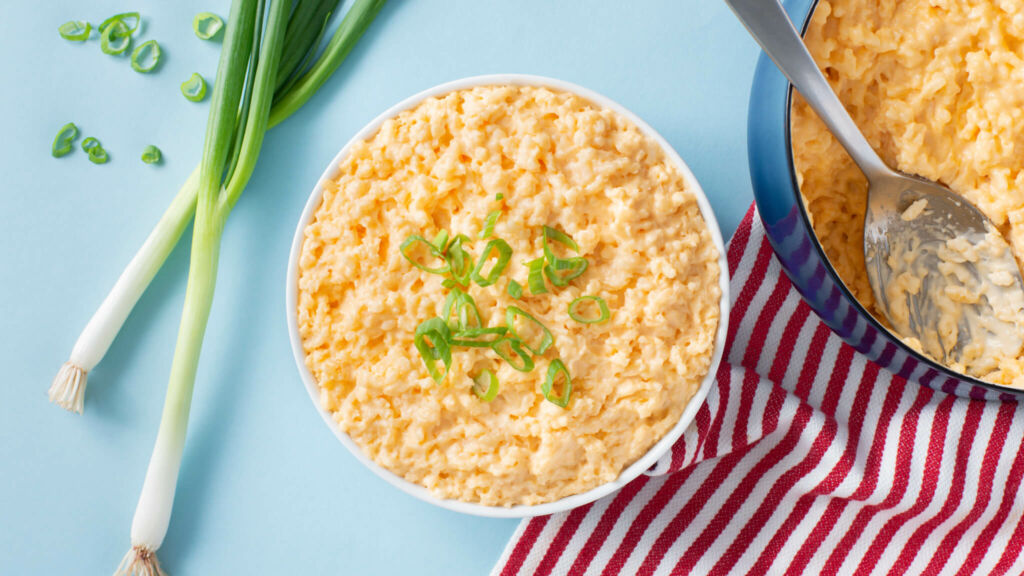 Cheesy Goodness
Who doesn't love a classic bowl of gooey Mac n Cheese? If you love the stuff as much as we do, we've got some great news: it makes a great side, too! That's right, you can make this tasty Rice Mac and Cheese to pair with your favorite main so you can enjoy a little bit of the beloved classic dish with your favorite main. Even better, made with our Ready to Heat Jasmine Rice, this rich and creamy side takes just minutes to make. Yes, please!
Bold Flavors
Sometimes it's hard to find the time and energy to cook the flavorful meal you're craving. After a long day at the office, you may just want to throw some chicken, steak, or veggies on the grill and be done. But that doesn't mean you have to skimp on flavor! A side of this Lime and Saffron Basmati Rice made with just a few ingredients will perfectly compliment a grilled main dish and bring bold and delicious flavors to your meal. What's more, it's ready in less than 20 minutes.
Spice Things Up
Hispanic Pairings
If Mexican, Cuban, Puerto Rican, or any type of Hispanic cuisine is on the menu for dinner tonight, this delicious Creamy Arroz Verde side is a must try. Made with Mahatma® White Rice, tomatillo, cheese, Mexican crema, and lime juice, you might just like this creamy and delicious side even more than your main dish.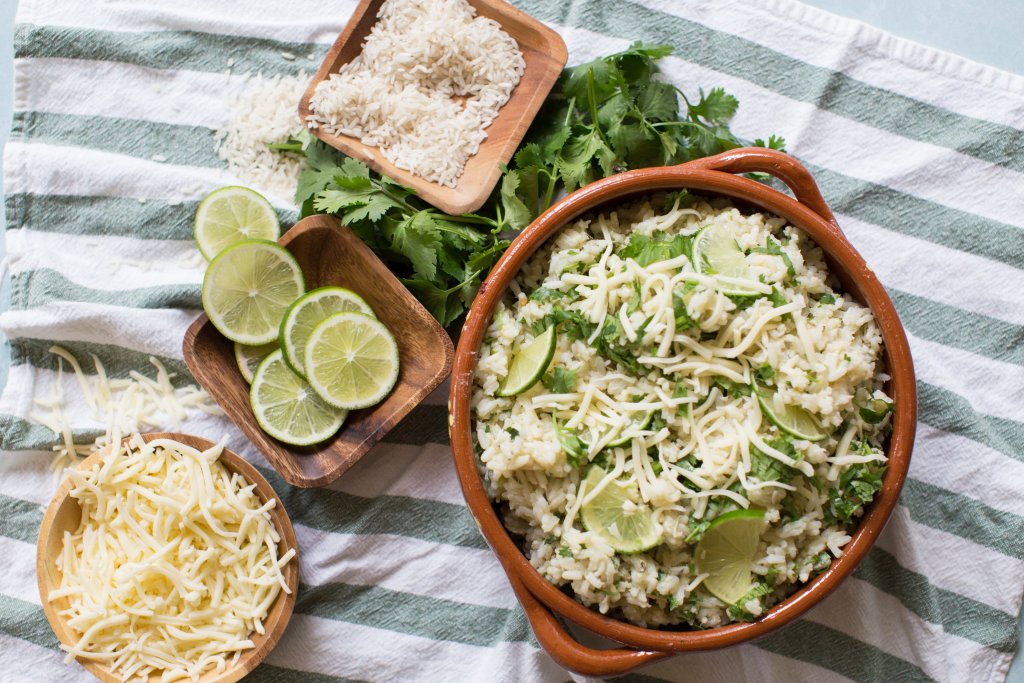 Another tasty side to compliment your meal is this Gallo Pinto made with white rice and black beans, sautéed onions, bell peppers, Worcestershire sauce, hot sauce, chopped cilantro, and garnished with crumbled bacon. From tacos to quesadillas, this flavor-packed rice is the perfect complement.
Rice Pilaf For the Win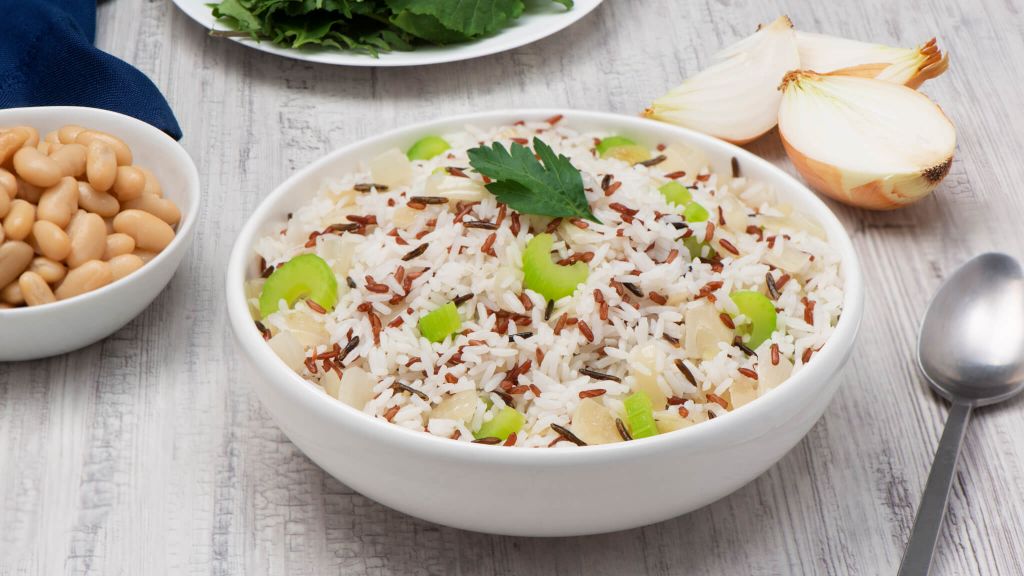 We know what you're thinking. Rice Pilaf is a main dish, isn't it? Well, typically it is, but we have a few simple pilaf recipes that also make for great light and vegetarian sides. This makes them easy to pair with any of your favorite plates, particularly with your favorite meats.
This Pilaf Rice Mix is made with Mahatma® Jasmine Rice with Red & Wild Rice and is cooked in a chicken broth and seasoned to perfection with butter, onion, celery, parsley, dried thyme, sage, salt and pepper. These bold, but versatile flavors make this a great side dish for many main dishes.
Our Rice Pilaf with Basmati is also a great option as a side. This flavorful version is made with Mahatma® Basmati Rice, bell peppers, onion, and tomatoes for some hearty flavors that pair well with your favorite steak.
Slightly Sweet and Tangy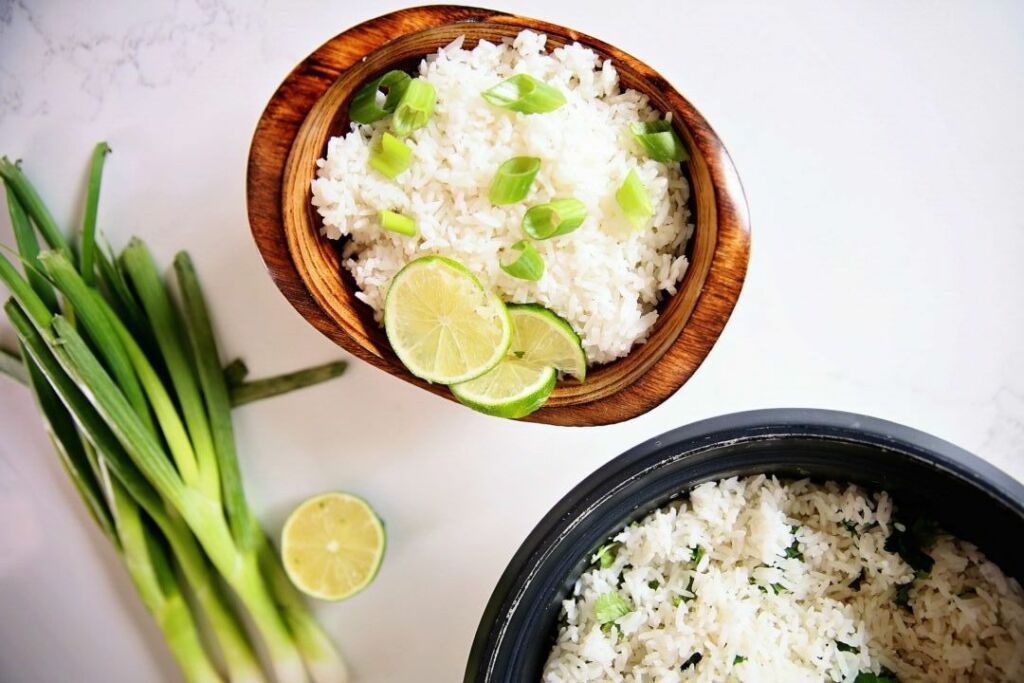 When you're in need of a slightly sweet side to pair with your tangy main, this Easy Coconut Rice is not only incredibly quick and easy, but it's sweet and tangy flavor is absolutely perfect for pairing with main dishes like you're favorite grilled shrimp or chicken, or for topping with your favorite meats like Thai curry chicken. Made with rice, coconut milk, salt, and a little bit of lime juice together in your rice cooker, it's simple and tasty.
Love for the Classic Recipes
While we've given you some fun and delicious ideas for new rice sides to try, we definitely won't forget the classic Spanish Rice and Mexican Rice we all know and love.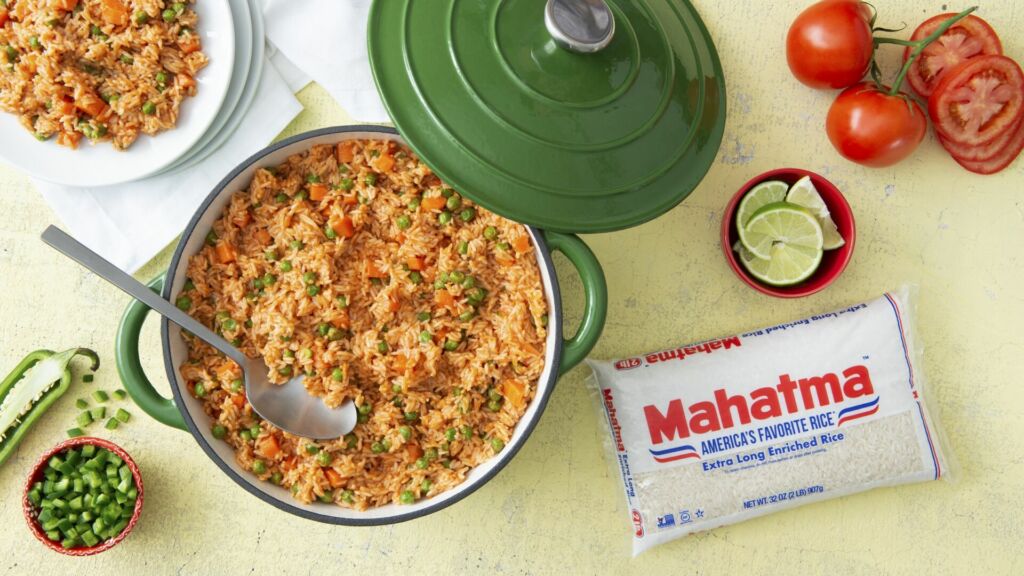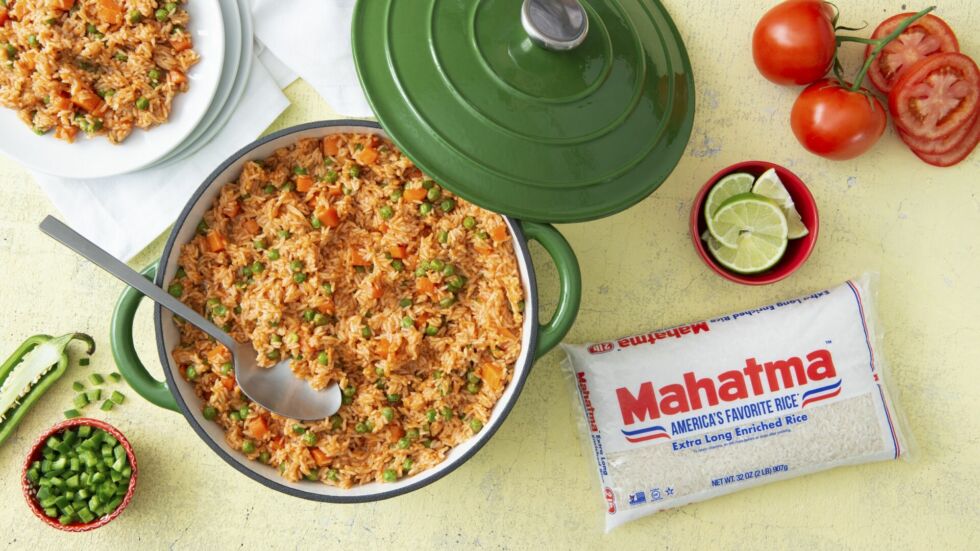 When the craving hits and no other rice side will do, make sure to try our different versions of these classics. This Spanish Brown Rice is a great whole grain alternative to the traditional recipe, and this Jasmine Spanish Rice for a more fragrant option. Just make sure to adjust the cooking time accordingly.
Find everything you need to know about our rice in the cooking section, including how to make paella and the perfect water to jasmine rice ratio and much more.
If you are looking for an idea for your main course try these Tacos Dorados.