At Mahatma® Rice, we love to explore new spices, seasoning blends and cuisines from around the world. Just take a look at our guide to curry or our tips for mastering an Authentic Spanish Paella, and you'll see what we mean.
And, while there is always a place at the table for Latin American cuisine from Mexico all the way to Argentina, there is one that we believe everyone deserves to know more about — Peruvian food. So, come with us as we explore 5 interesting facts about this cuisine that you probably didn't know before! With rice at the base of many of its meals, we'll also offer a bit of meal inspiration for typical Peruvian recipes using Mahatma® Rice varieties that you need to try at home. Pour yourself a delicious pisco sour or chicha morada drink and let's get started.
#1 It Is Highly Resourceful
Experts say that the Peruvian culinary repertoire is vast and robust as it includes all kinds of foods that are as diverse as its landscape. With many humble ingredients such as rice, potatoes and beans at its core, its dishes are very resourceful in nature.
Tacu Tacu, a common dish, uses white rice and beans for a hearty texture seasoned with ají amarillo paste, garlic and other spices for meal, snack or side dish.
While empanadas are often made from a homemade dough, this Empanada Rice Bowl is the perfect opportunity to utilize leftover vegetables such as onions, carrots, peppers and more combined with seasonings, eggs and olives.
Finally, using pantry staples such as rice, milk, sugar and butter, a traditional dessert like rice pudding or Arroz con Leche, found its way to the top of the sweet treat list. Alternative, if you have an all-in-one food processor and cooker like a Thermomix at home, try our Thermomix Arroz con leche for a simplified recipe.
#2 Peruvian Food is Cooked Low and Slow
To really intensify the flavors of each dish, Peruvian meals are often cooked low and slow with a wide range of ingredients such as lamb, beef and chicken along with vegetables like potatoes, chiles, yuca or cassava root, sweet potatoes and carrots.This recipe for Seco de Cordero, or lamb stew, may be a labor of love, but when the meat, vegetables and flavors are simmered together, the aromas filling your kitchen will be entirely worth it.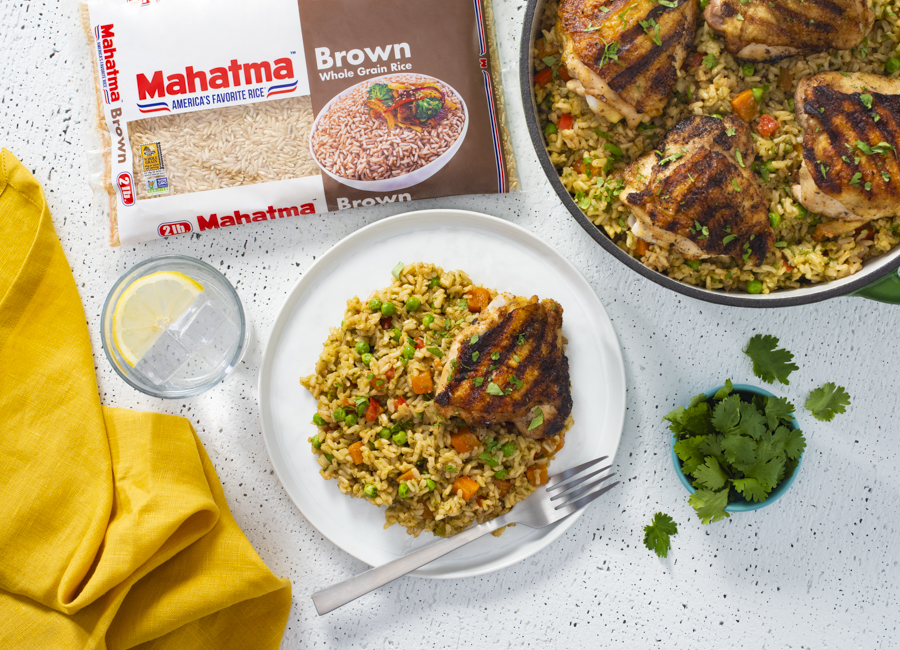 Another classic served in Peru is a whole roast chicken, or pollo a la brasa, using seasoning blends such as cumin, oregano, chili powder, brown sugar, salt and pepper like in this recipe for a Roast Chicken with Stuffing. For something a bit more smaller scale, try these Grilled Chicken Thighs with Arroz Verde with chicken thighs marinated and cooked in oil, garlic, cumin, oregano, cayenne, salt, pepper and cilantro.
#3 There is a lot of Culinary Fusion
The history of South America, and Peru specifically, has been home to many cultures, influences and cooking techniques ranging from natives to Europeans, Africans and even Chinese whether it be immigrant workers, explorers or more. This fascinating blend of ingredients and recipes has led to the current unique cuisine in Peru.
Arroz Chaufa is a globally famous Peruvian dish using local ingredients and inspired by a fried rice recipe, also known as chow fan in Chinese.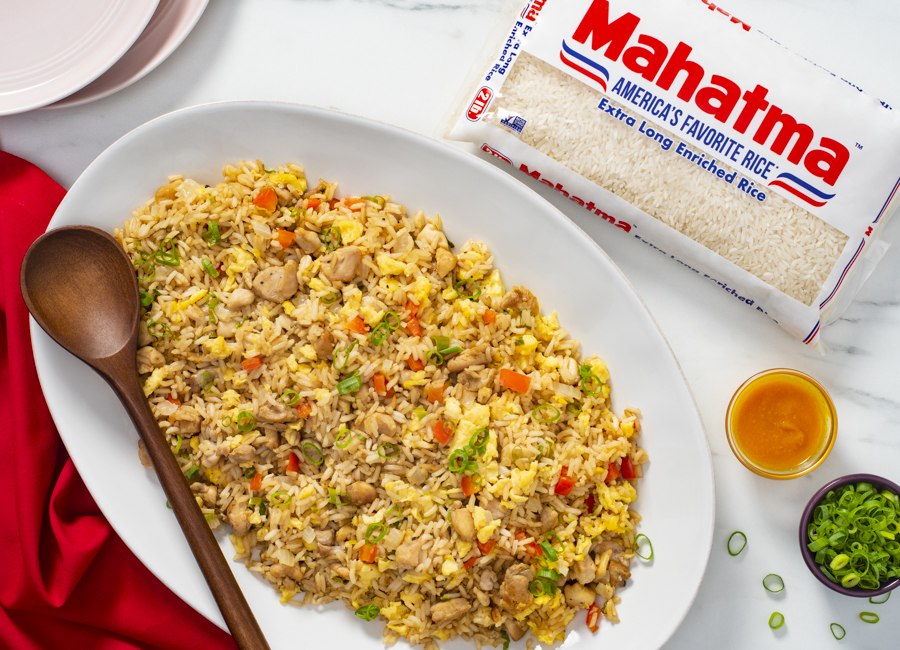 On the other hand, this rice pilaf inspired Christmas Arab Rice is cooked in a Peruvian-style using a sweet touch of raisins, brown sugar and a touch of umami flavor from the soy sauce.
#4 Layers of Flavor in Dishes
With such a bounty of vegetables, rice, beans and herbs, the cuisine is often layered with many different flavors!
This Peruvian-style Arroz con Pollo recipe starts with a traditional aromatic base of sautéed onion and garlic with added aji amarillo paste, cumin and turmeric for added color and heat. Then to simmer and cook the chicken and rice, water is substituted with chicken broth and beer for a unique touch of flavor.
In Latin America, an arroz con pollo dish may vary from country to country or even household to household! Another version like this Thermomix Green Arroz con Pollo is made with another seasoning and herb blend of cilantro, onion, garlic, jalapeño, chicken broth, lime zest and lime juice simmered with white rice and chicken thighs all topped with a homemade salsa criolla.
#5 A Mix of Its Geographical Zones
Located in the upper region of South America, Peru has a vast shoreline and rugged Andean Mountain range that leads into the Amazon jungle. That diverse geography is often reflected in its cuisine. Considered one of its national dishes, ceviche is a combination of seafood, tropical fruits and vegetables like corn or choclo.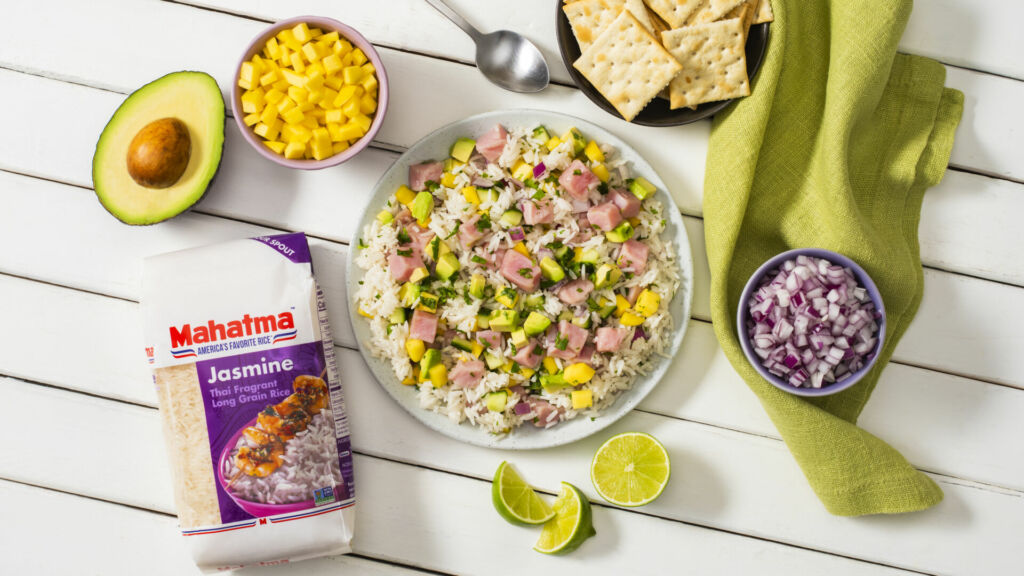 If you'd like to try some at home, use this recipe for Tuna Ceviche made with sushi-grade fresh tuna cured in lime juice and salt all tossed with avocado, mango, red onion, cucumber, herbs and Jasmine White Rice. Adjust this recipe to your liking by using traditional ají in place of jalapeño and toss in corn nuts too for an extra crunch!
For a ceviche recipe with a modern twist, try this Shrimp Ceviche with Crispy Rice recipe. Starting with crispy sushi rice medallions, top with a homemade shrimp ceviche tossed with lime, salt, herbs and vegetables!
Continue exploring all kinds of cuisines from Asia to South America, including classic dishes like Mexican Rice or this Thai coconut rice recipe and much more in our Cooking section and with the help of Mahatma® Rice.