The holiday season is filled with all kinds of events, gatherings and get-togethers so choosing which sides to add to your menu might fall to the bottom of the list. That's why we've compiled a few of our favorite side dishes that you can pair with your turkey, chicken or ham dinner during the holidays from Thanksgiving to December festivities. We'll start with some of the classics, then roasted vegetables and much more. We suggest you bookmark this list for all of your future events!
Classic Recipes
Comforting classics always have a place at the table no matter the event, but those traditional dishes might look different for each holiday.
Thanksgiving
Thanksgiving just wouldn't be the same without a delicious Green Bean Rice Casserole to pair with your turkey. This recipe is made with green beans, rice, cream of mushroom soup, cheese and toasted pine nuts on top for an added crunch.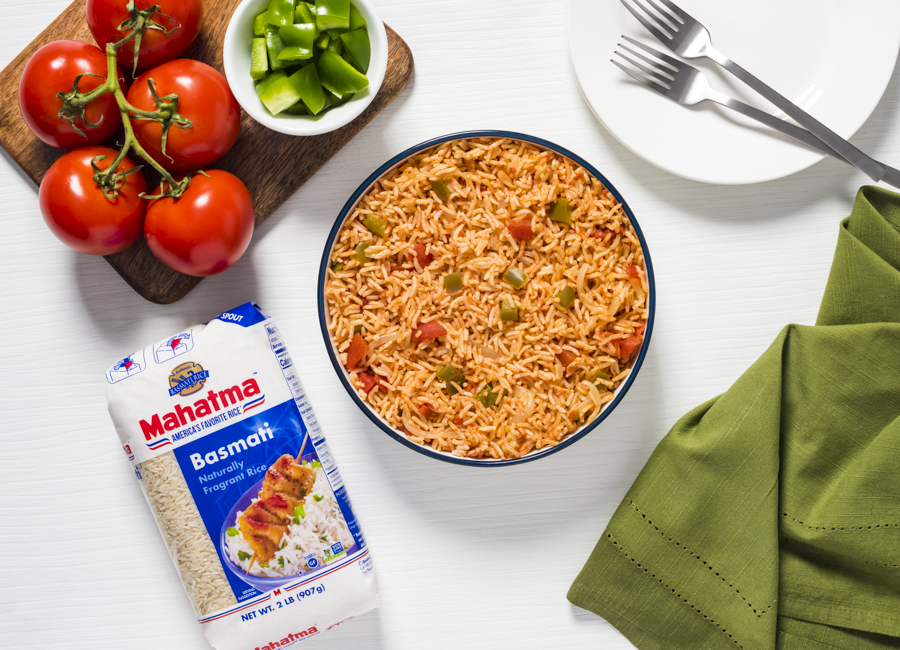 Another classic to add to your spread is a savory Rice Pilaf using a base of Basmati Rice infused with an aromatic base of onion and pepper along with stewed tomatoes blended with water. If you need a few more ideas, take a look at our tasty rice recipe to switch up your Thanksgiving table.
Sides For Holiday Events
Roasted Vegetables
Without fail, you will most likely always find a plate of roasted vegetables or see them incorporated into another dish on the holiday table – and for good reason! These incredibly simple and delicious recipe ideas are great red and green additions for all kinds of festivities during the season.
Add a pop of color with this Green Rice with Roasted Veggies including Brussels sprouts, asparagus, broccoli, kale, cilantro and green onions with white rice!
While it may not be strictly red or green, using seasonal produce like butternut squash and pumpkin is one of our favorite ideas for the holidays. Try any one of these two ideas for your next event: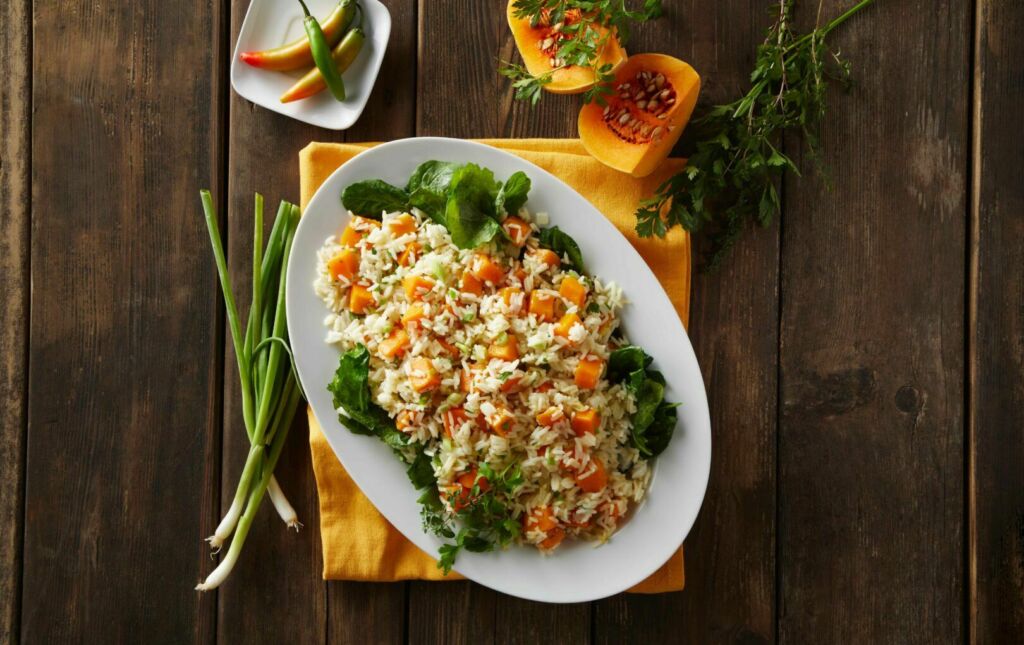 Cheesy Rice
Loaded with three cheeses like Monterey Jack cheese, crumbled queso blanco and cotija cheese, a classic Jasmine Rice side is upgraded in this Tres Queso Rice dish.
If you want to add a mild kick, add in peppers for a recipe like this Creamy Poblano and Cheese Rice recipe.
Latin American Flare
Depending on your family, you may or may not have had a Traditional Mexican Rice or a Quick Spanish Rice at your table. This year, impress your family by using these recipe ideas and adding your own personalized touch to the classic like choosing your own vegetable or seasoning blend!
Better With Bacon
One staple that always seems to find its way to the table in one dish or another is beloved bacon! We've got one more intriguing dish of Bacon and Tomato Rice to try for your next event. A seemingly simple dish, the complex flavors start with a base of cooked rice tossed in a pan of bacon drippings with green onions, cumin and coriander. Then the tomatoes are mixed in with a dash of soy sauce for a meal bursting with umami flavor!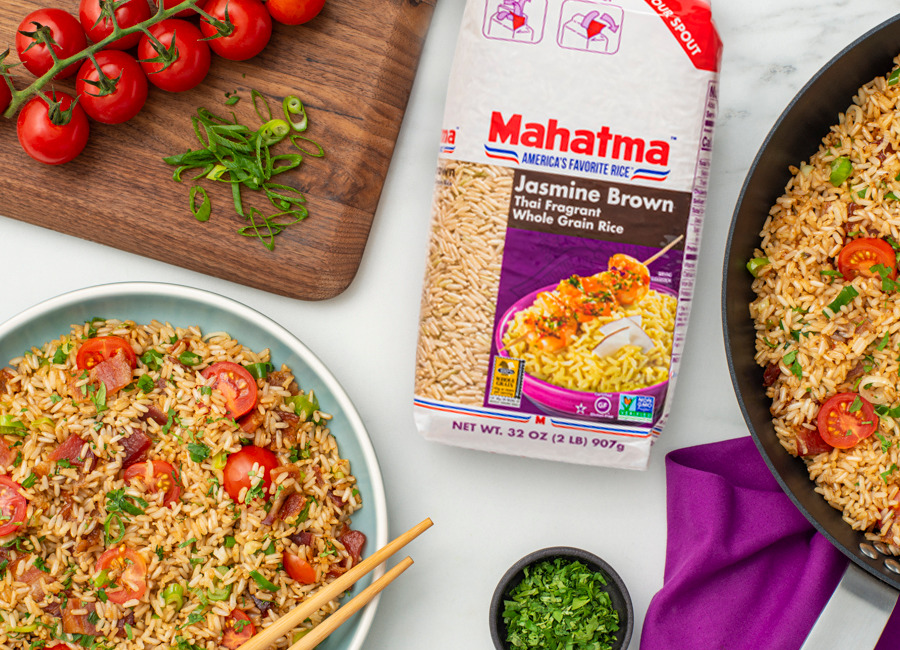 International Inspired
The holidays are a great time to get creative and try incorporating a new international-inspired dish! If you're ready to step away from some of the classics and want to try something delicious and new, these are the answers.
Caribbean
Add Caribbean cuisine essentials to your spread with a side like Arroz con Coco and Fried Plantains. Rice is infused with creamy coconut milk, brown sugar, water and raisins and topped with homemade fried plantains, avocado and cilantro. If you have any ingredients left over, why not learn how to make this coconut milk rice dish.
Peruvian
Perfect for entertaining, try making a Peruvian Tacu Tacu dish by following our simple recipe video below!
Try making your own Latin American fried rice dish with this Arroz Chaufa, or bring the flair and flavor of two cultures to this year's holiday meals with this impressive and flavorful rice pilaf Christmas Arab Rice Peruvian Style.
Find more ideas in our Quick Guide to Peruvian Food.
Japanese
You can also make your appetizers into sides and add a completely new touch to your table with Pressed Sushi topped with Salmon or Seared Tuna and Crispy Rice Canapes.
With these side dishes ideas, planning your menu will be a lot easier! Explore with confidence using Mahatma® Rice varieties and find more ideas in our recipe section to include all kinds of dinners, get-togethers or even get inspired to do something different this year and host a Holiday Breakfast or Brunch or make an instant pot arroz con leche recipe.