In addition to National Rice Month, September is also Whole Grains Month! Packed with fiber and nutrients, whole grains are something to celebrate. Whether you're not as familiar with them, or if they are already part of your weekly meal rotation, this simple guide will get you excited to eat more brown rice and discover other whole grain varieties like quinoa or wild rice. Learn how to cook them perfectly and how versatile these varieties are in the kitchen while adding an extra dose of benefits for your meals with the help of Mahatma® Rice.
Everything You Need to Know About Brown Rice
Brown rice can be made into a wide variety of home cooked delicacies and is a pantry staple that's perfect for everything from fresh summer salads to hearty soups and casseroles. One reason many people shy away from trying it is that it just seems to keep turning out mushy, too chewy, or bland in flavor. All rice is not created equal and, in fact, should be cooked differently. So, are you ready to learn the secret to getting perfect brown rice?
How to Cook Brown Rice
Although having a rice cooker or Instant Pot might be helpful, the truth is you just need quality grains, water, a pot and a lid to perfectly cook brown rice over the stove. The key is to measure the right water to rice ratio – this being 2¼:1 for Mahatma® Brown Rice. This means that for each cup of rice you should add 2¼ cups of water or cooking liquid. Depending on the recipe, you can cook your rice in chicken or vegetable broth, or seasoned water with spices and herbs for boosted flavors.
Boil the measured liquid and bring to a boil. Stir in rice, cover, reduce heat and simmer for 45 minutes until all of the water is absorbed. After that, enjoy the nutty taste of brown rice and a slightly chewy texture in all kinds of recipes. Since brown rice has the outer bran and cereal layer intact, it will need more hydration and a longer cook time. So, if you don't have 45 minutes to wait for each meal, learn how to make brown white or Brown Jasmine Rice in the Instant Pot, or make a large batch and save for later following our tips for reheating leftover rice.
What's the Difference Between White Rice and Brown Rice?
All rice starts with an inedible hull layer coating three parts: the bran, germ and endosperm of the seed. Removing the inedible layer makes brown rice, which is considered whole grain as it has all three components of the plant as it grows in nature! That's also where all of its goodness comes from along with a subtle nutty taste and chewy texture.
White rice, on the other hand, takes the process a step further by also removing the bran and germ layer, giving it a fluffier texture, more neutral flavor and a quicker cook time! However, as it only contains the endosperm, Mahatma® White Rice is enriched for added nutrients and minerals.
Brown Rice Varieties
With all of this talk about rice, you might be surprised to learn that there is more than one variety of brown rice! Enjoy the classic, organic rice or even a fragrant jasmine brown rice variety. All of them are delicious and authentic with the Whole Grain Stamp from the Oldways Whole Grains Council.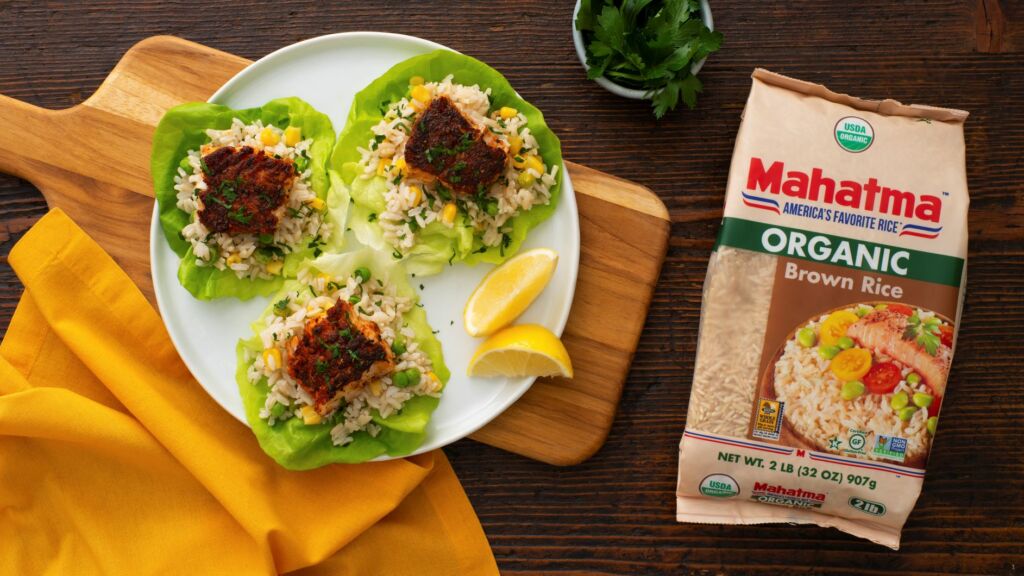 Learn more about these and other grain products by visiting our guide to different rice varieties.
Now that you're nearly a pro at brown rice, let's take a look at other pantry staple whole grains to try.
Is Wild Rice a Whole Grain?
While not technically a rice, wild rice is a native aquatic seed from North America that is considered a whole grain. It is perfect for those following a Gluten Free diet and will add a strong earthy, nutty and toasted flavor to your dishes. To enjoy wild rice in meals, we suggest using a mix for added taste and texture to meals. Try either of these two delicious blends: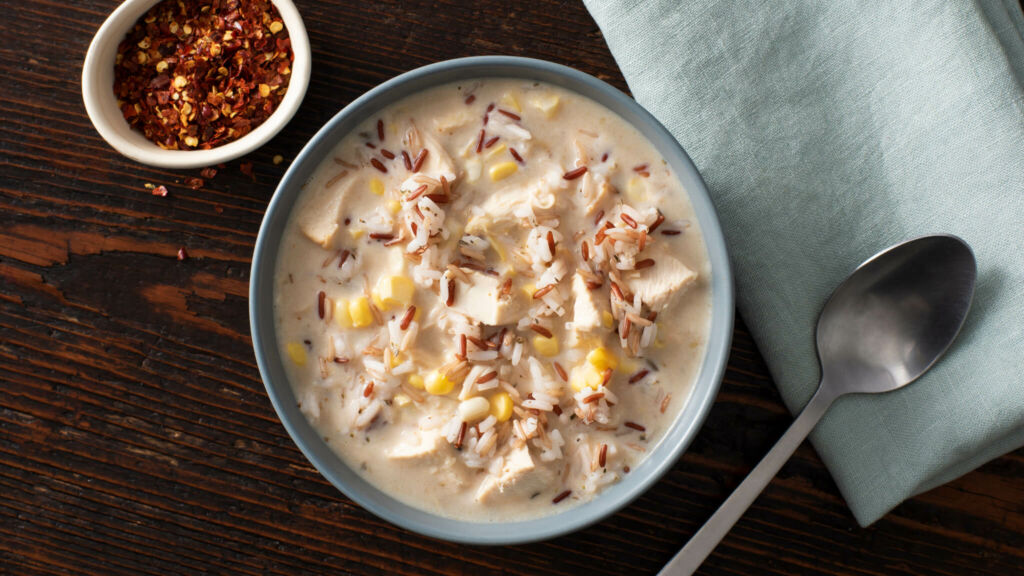 Discover the top reasons why you should be cooking with wild rice and more about our blends including this seed loaded with amazing properties.
Quinoa: Seed or Grain?
Quinoa is an Ancient Grain that is also considered a whole grain but technically a seed that is native to South America. Start introducing this protein-packed food into your meals and enjoy an aromatic cooking experience with another premium blend of Mahatma® Jasmine Rice with Quinoa.
Meals with Whole Grains
To help you put these varieties and blends into action, we've put together a list of whole grain meals for any time of day or occasion! All of them are packed with whole grain goodness that will keep you coming back for more. Put on your chef hat and trust your favorite rice brand to explore something different in the kitchen.
Rice Bowls for Breakfast
Is there a better way to start your day than with a hearty breakfast bowl? Loaded with quinoa, brown rice and wild rice, add these bowls to your breakfast rotation and fuel your body with whole grains.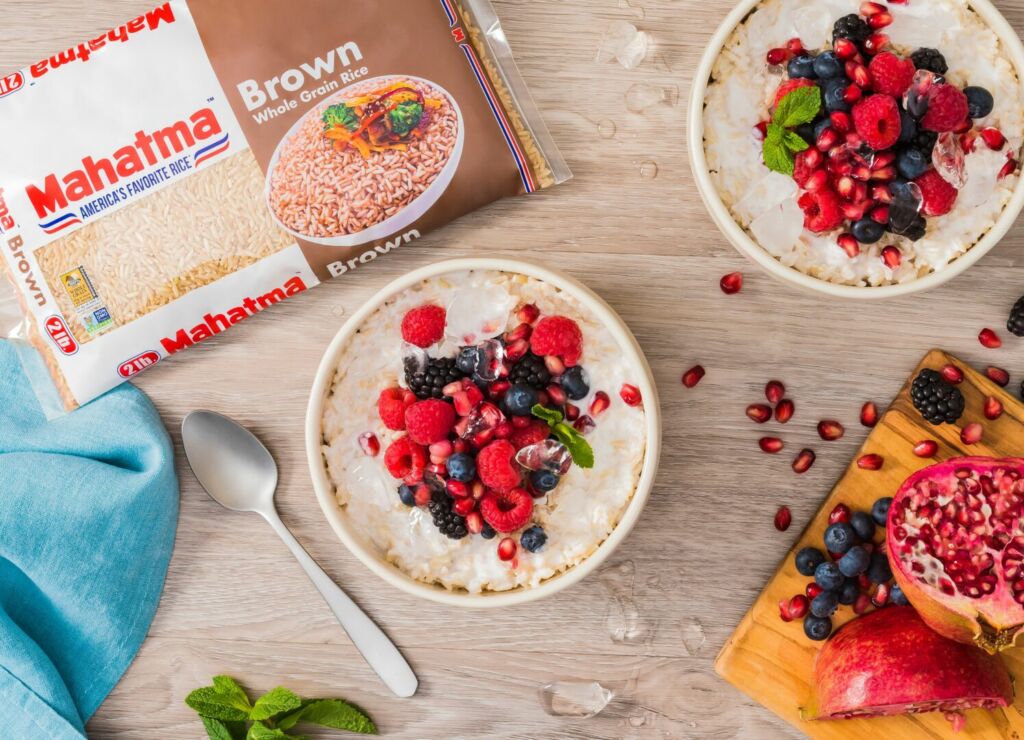 Latin Inspired Lunch Ideas
Latin cuisine is packed with bright colors and bold flavors that everyone should try at home. These tried and true classics get a whole grain makeover for tasty new meal ideas.Have you tried any of these before?
Light Dinner Recipes
Whenever you are running low on ideas or are looking for lighter meal options – we've got you covered! Keep your pantry stocked with whole grains and save these recipes with seafood, beef and poultry in your backpocket for any cooking emergency. Feel free to substitute any ingredients depending on what you have in your kitchen.
Sweet Treats and Snacks
Whole grains are perfect to add a nutty flavor without the risk of allergies to any sweet treat and snack. From Rice Fritters to Spicy Croquettes and even Chocolate Pancakes, you will be surprised by everything you can prepare with them! Plus, you will be adding quality to your family meals – it's all about the advantages with whole grains!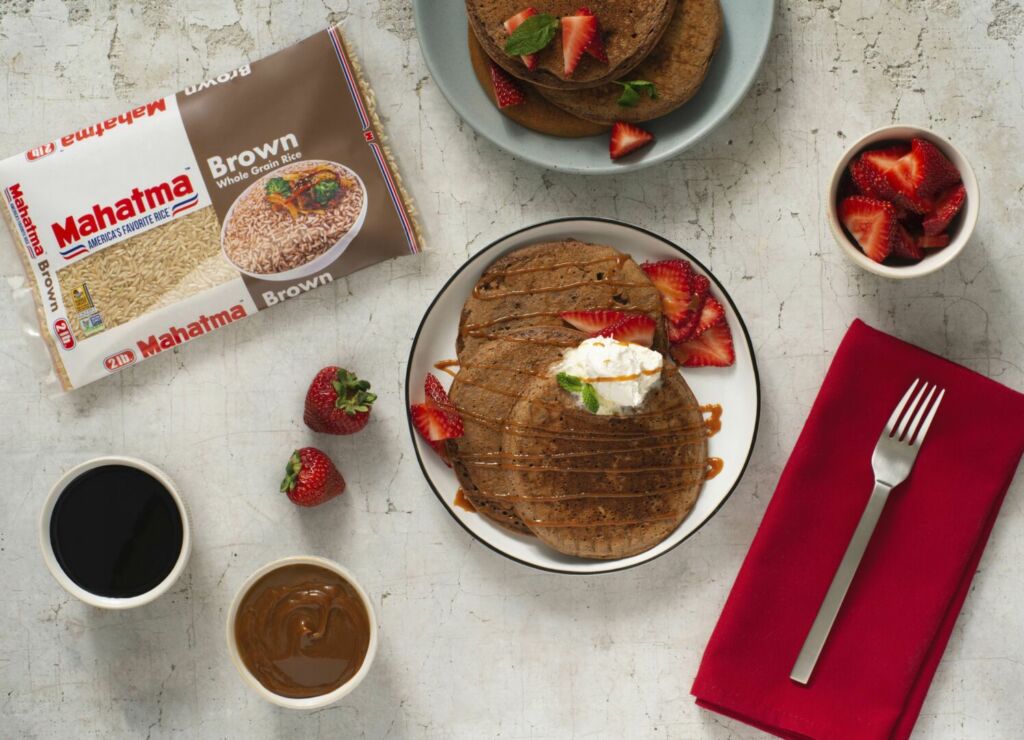 Side Dishes and Salads
Sometimes it can be challenging to step out of your comfort zone and accompany your main dishes with something different than a plain rice side. Nonetheless, there are a lot of new flavors and recipes for you to discover that will help you beat meal boredom.
Soups, Stews and Casseroles
When the colder weather sets in, make your dishes even heartier by adding whole grain foods. Soups, stews and casseroles are the staples of the season, and you'll be happy to know that all of them make the perfect meal to combine with brown rice.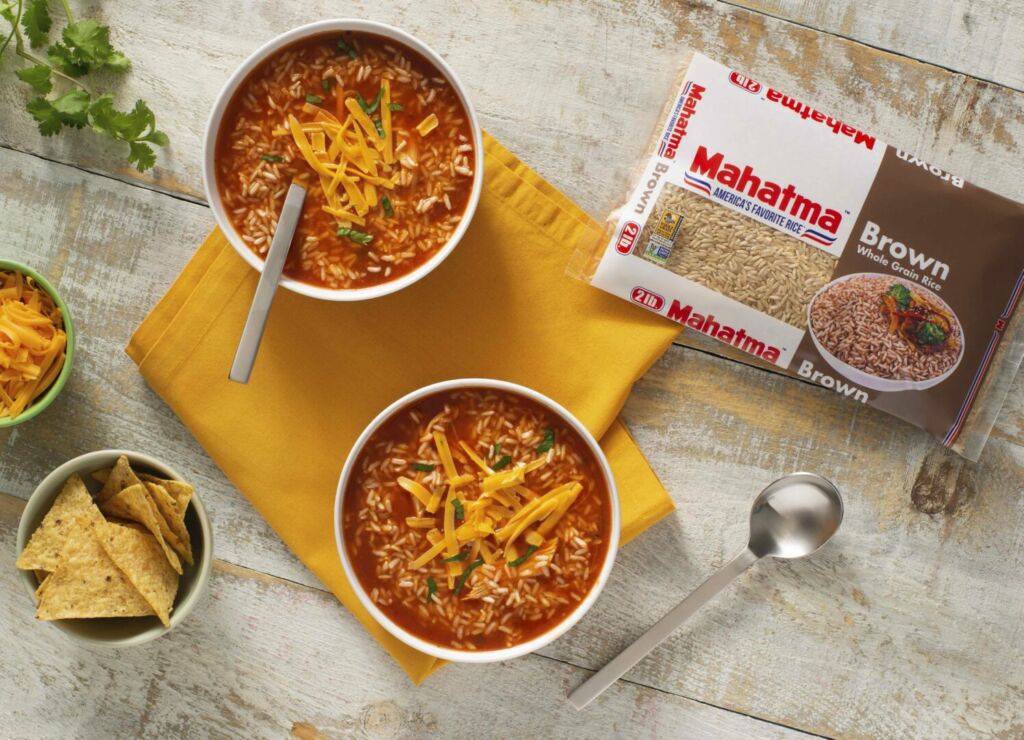 Special Occasions
Although rice is most likely part of your everyday meals, that doesn't mean it can't be part of the spread for special occasions! Add a whole grain twist to any family dinner, Thanksgiving or the Holidays with these impressive accompaniments to the classic roasted chicken or turkey.
If we haven't convinced you yet, after trying any of these dishes, you and your family will definitely be coming back for more of these nutty grains! Trust the quality of Mahatma® Rice and explore new recipes and rice varieties like the amazing whole grains. Happy Whole Grains Month!