While soups and stews can be enjoyed throughout the year, there is something about a big bowl of steamy goodness on a chilly fall or winter afternoon that really hits the spot! Whether you're craving some comfort food, feeling under the weather, or celebrating a favorite holiday, soups are a satisfying meal that the whole family can enjoy. 
We've put together some of our favorites starting with classics like chicken and rice or rice and beans and a few guiso, or stew, recipes that you can make to start the fall season off by celebrating Hispanic Heritage Month. The hard part will be deciding which to make first! 
Chicken and Rice Soups
Starting off with a dynamic duo, chicken and rice is a winning combination in brothy or rich and creamy bowls. It's no wonder that there are so many comforting chicken and rice soups and stews. Whether you are looking to replicate a childhood favorite or want to begin a new tradition, chicken and rice is a great starting point.
Traditional Chicken Soup
It doesn't get more traditional than Homemade Chicken and Rice Soup! Our hearty take is chock full of all those classic ingredients you've come to know and love; however, there's still wiggle room — we include some unconventional substitutes in case you want to experiment. 
Chicken Meatball Soup
Not only can you add shredded chicken to soups, but you can also shape seasoned ground chicken into albondigas, or meatballs in Spanish. This Chicken Albondigas Soup, both savory and citrusy, is just the cure of a chilly evening. What's more, the flavorful tomato broth and rice meatballs can be frozen separately and reheated together — perfect for a homemade meal on a busy day!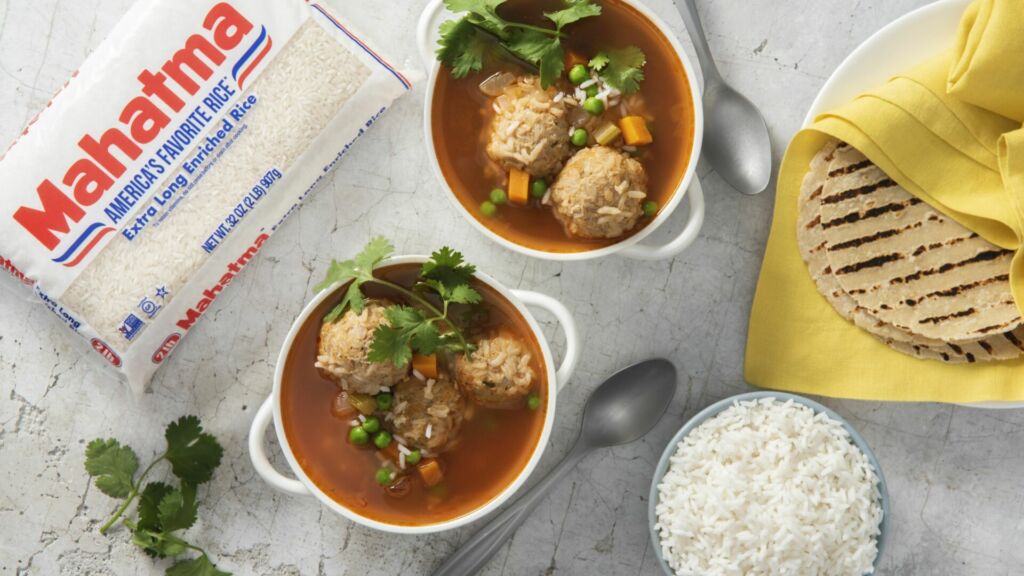 Elevated Option
For a burst of bright citrus during those dark winter days, our Greek-inspired Lemon Velvet Chicken Rice Soup is just the refreshing yet filling meal you were looking for! Unlike traditional avgolemono, our version folds in blended long grain rice and heavy cream to get a silky texture instead of requiring the hassle of tempering eggs.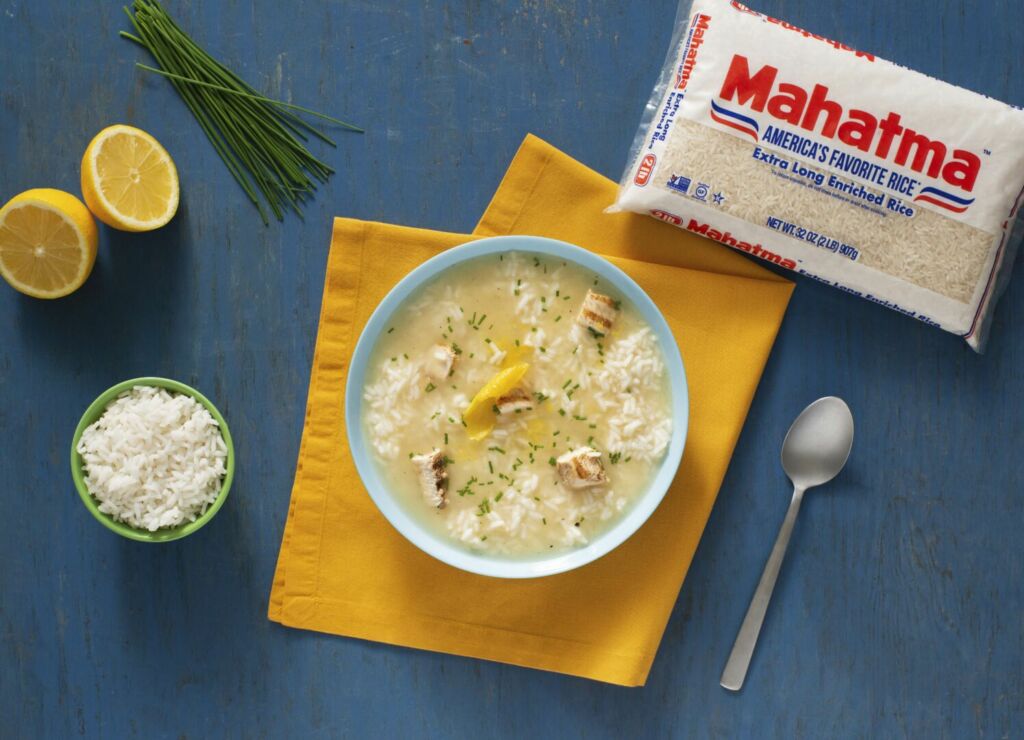 Vegetable Loaded Comforting Classics
Not every comforting classic requires adding chicken! These veggie-loaded meals are ones that we all love and come back to — whether we include meat or not. Note: If you're following a vegetarian diet, swap in vegetable broth. 
Even the chilliest of days are no match for this Creamy Mushroom and Rice Soup. Using dairy-free coconut milk, sautéed mushrooms, onions and garlic with hearty aromatic Jasmine Rice, this soup will warm you right up!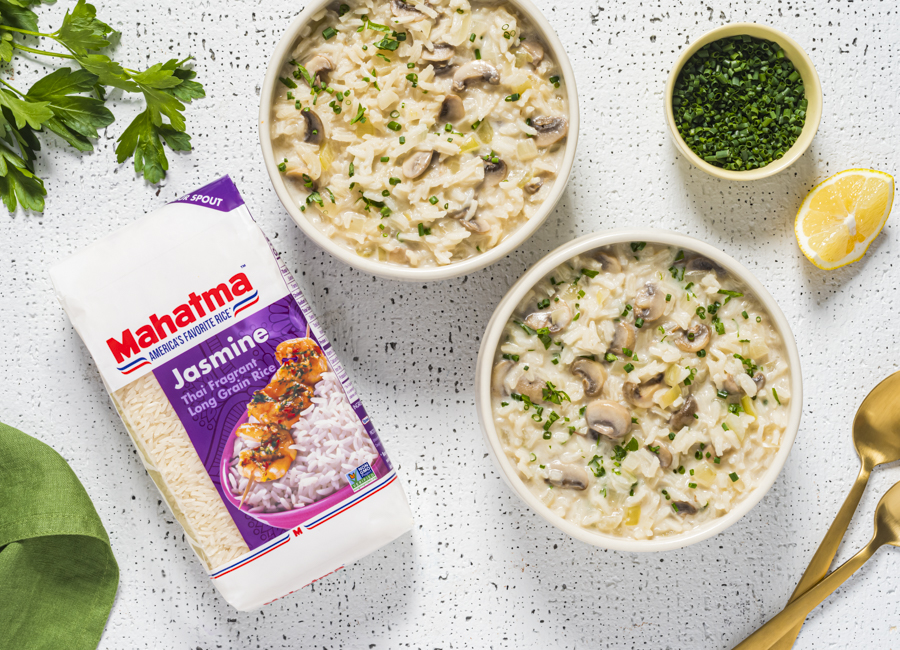 For a taste of nostalgia, this Tomato Soup is packed with quick cooking Garlic & Olive Oil Jasmine Rice to add an adult touch! Like tomato soup but want to switch things up? Try this Chicken Tomato Basil Rice Soup . Both flavorful and filling, top with Parmesan cheese and crusty bread for a modern twist on a classic grilled cheese sandwich. Pumpkin Coconut Rice Soup is a warm and soothing choice for a quick and easy lunch. 
Soups and Stews To Celebrate Hispanic Heritage
Autumn brings along all those delicious Fall Flavored Comfort Foods. September is not only Hispanic Heritage Month, it's also the unofficial start to soup season! So, what better way to celebrate than by whipping up a family-favorite soup or stew?
Pozole
With its origins in Mexico, get started by picking a pozole: rojo, verde, or blanco. Rojo, or red, is generally the spiciest of the three as it's packed with chiles: guajillo, piquin, ancho, or a combination of those three. Thanks to ancho, our Red Pozole has a spicy kick that brings out the flavors of the hominy (maize kernels) and pork shoulder. For a milder taste, try this Green Pozole made with grouper, tilapia or cod fillets.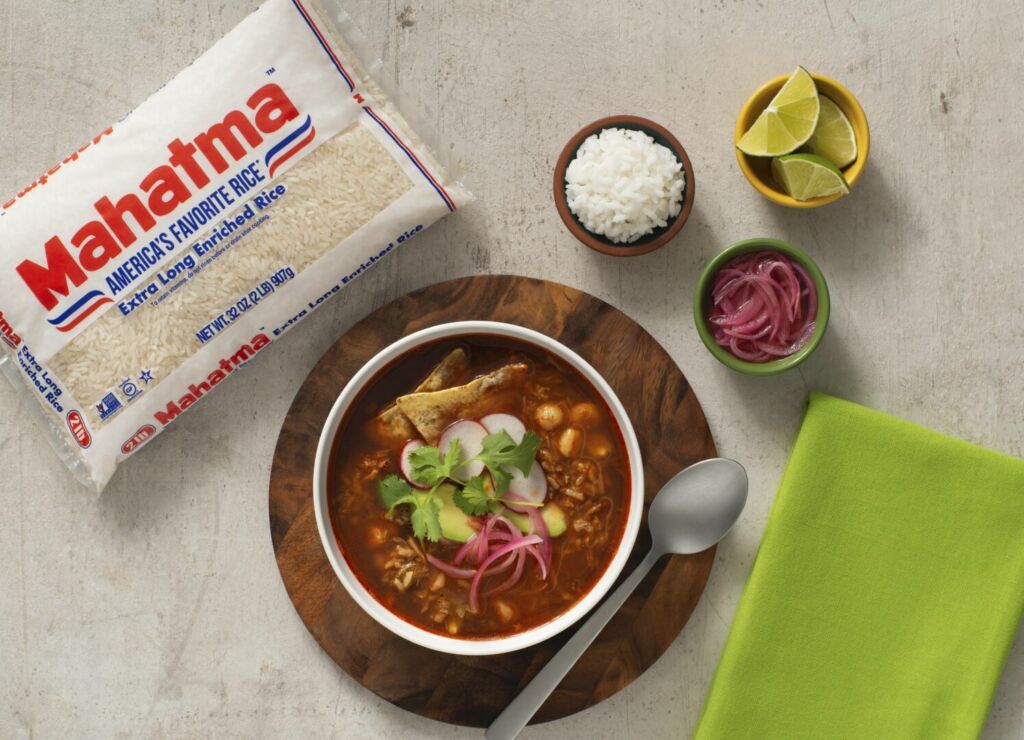 Tortilla Soup
Loaded with zesty lime and flavorful chilis, our flavorful Tortilla Rice Soup is often prepared later in the season on Día de los Muertos but can be enjoyed anytime. Tender Mahatma® White Rice, crunchy tortilla strips, and creamy avocado give depth of texture to the rich broth, so why wait until November to enjoy this meal? If you are in the mood for a Mexican dinner try our: taquitos dorados.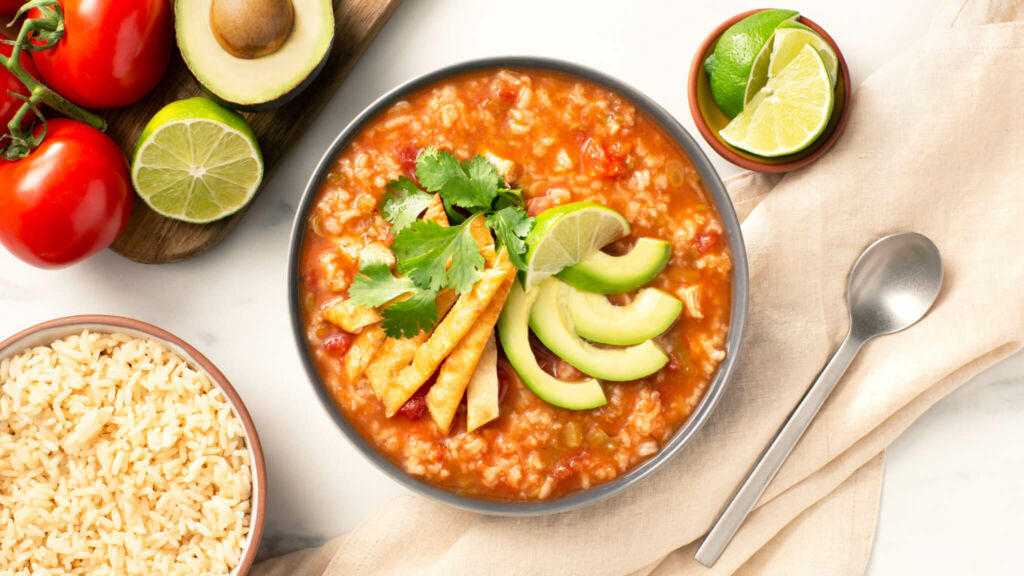 Beef Birria Stew
Birria is as authentic as it gets! No matter if it's served over a bed of sazon, tomato-infused rice as a stew, or if it's used as a filling for tacos, burritos or enchiladas, it never ceases to please! Our take on the traditional plate includes a medley of chiles, adobo seasoning, oregano, cumin, brown sugar, and cinnamon. Complete the delectable dish with fresh cilantro and lime: now it's ready to be served at Sunday supper or during a Cinco de Mayo fiesta.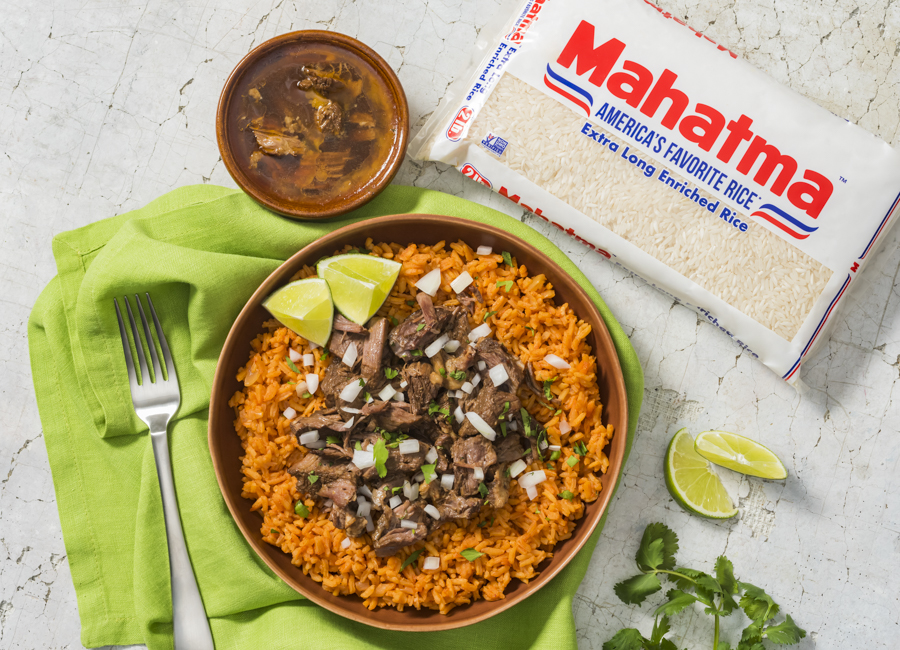 Pollo Guisado
Spanish for stewed chicken, Pollo Guisado, much like arroz con pollo, this dish has recipe variations all throughout Latin America. So, what makes our recipe so tasty? Firstly, sazon seasoning contains achiote, cumin, onion, and garlic, coriander, and oregano, bringing that irresistible umami flavor. Secondly, bone-in chicken thighs are not only a richer cut of meat, but they also absorb more flavor. Lastly, our 100% Whole Grain Brown Rice brings a chewy texture and a nutty flavor, taking this traditional dish to the next level.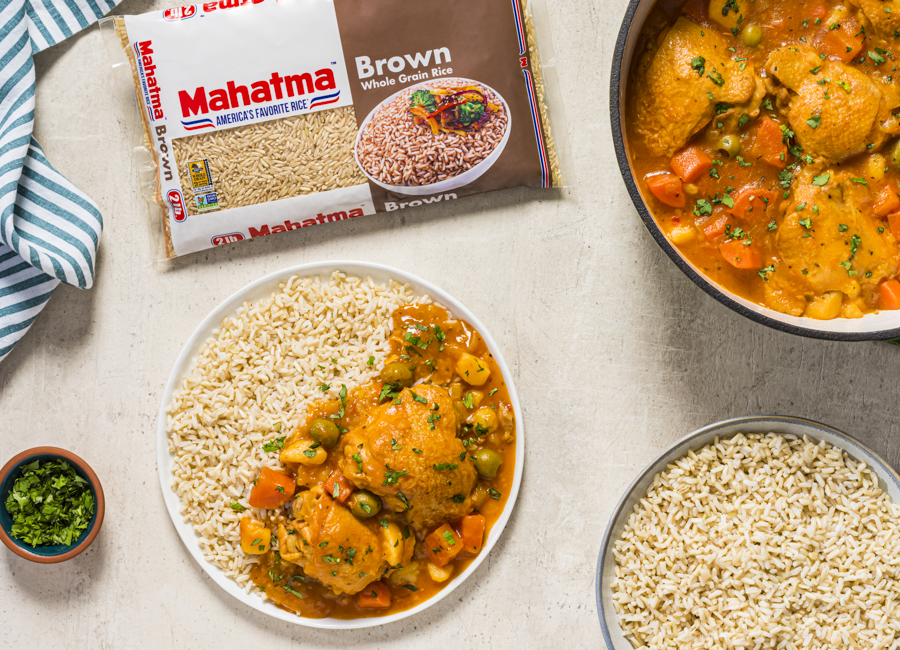 Rice and Beans
Beans are a hearty ingredient best served along with fluffy Mahatma® Rice. Toss in a perfect combination of accompaniments – fresh vegetables, balanced seasonings, and perhaps a hint of spice – and you have a new favorite dish in the making. These soup and stew options are perfect for a family dinner or an upcoming gathering.
Don't get intimidated by different bean varieties! We've compiled a short list of some of our favorite comfort food recipes with beans and rice.  
What's the secret behind perfectly tender, flavor-saturated beans? Giving them time to marinade and absorb all those different flavors you've selected! That's the beauty of a slow cooker: simply toss in all the ingredients in the morning and let the crockpot do all the work. Come home to a fragrant house and a fully cooked meal! 
1. Charro Beans
Frijoles charros, meaning "cowboy" beans, are aromatic hearty beans that are often accompanied by fresh vegetables, spicy peppers, and savory meats. Scoop a hefty portion of Charro Beans stew on top of a bed of fluffy brown rice for a heartwarming meal that will keep you satisfied for hours!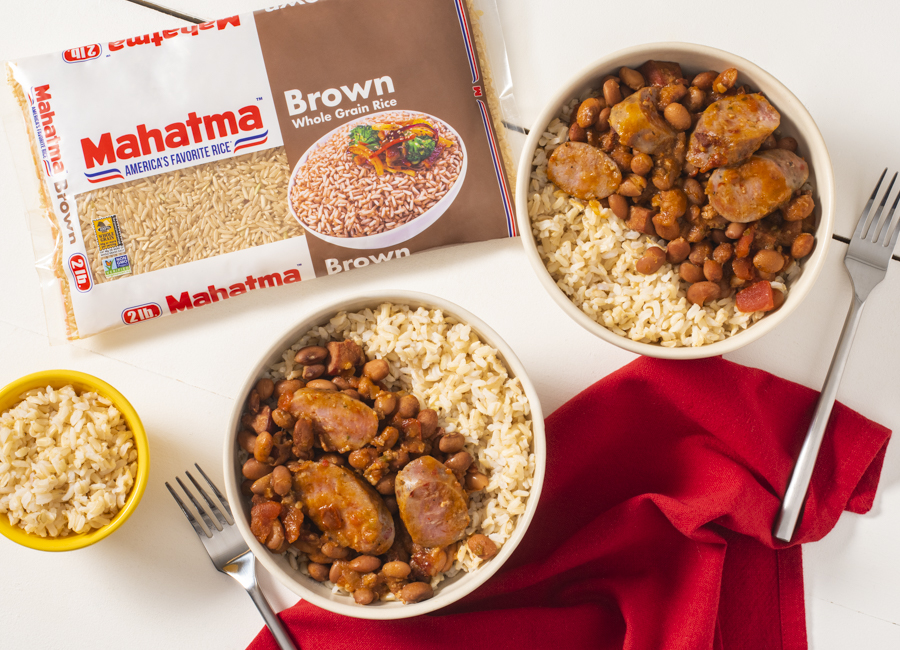 2. Kidney Beans
Another sponge for flavor, these firm yet tender beans are a wholesome choice for rich chili. Our satisfying Chili Soup with Turkey, Rice and Quinoa is fit for a chili cook off, but we encourage you to make it your own! Served at summer cookouts and during the dead of winter, chili is the soup that transcends all seasons. Our Jasmine Rice with Quinoa gives the dish that much more protein, additional textures, and that mouthwatering fragrance!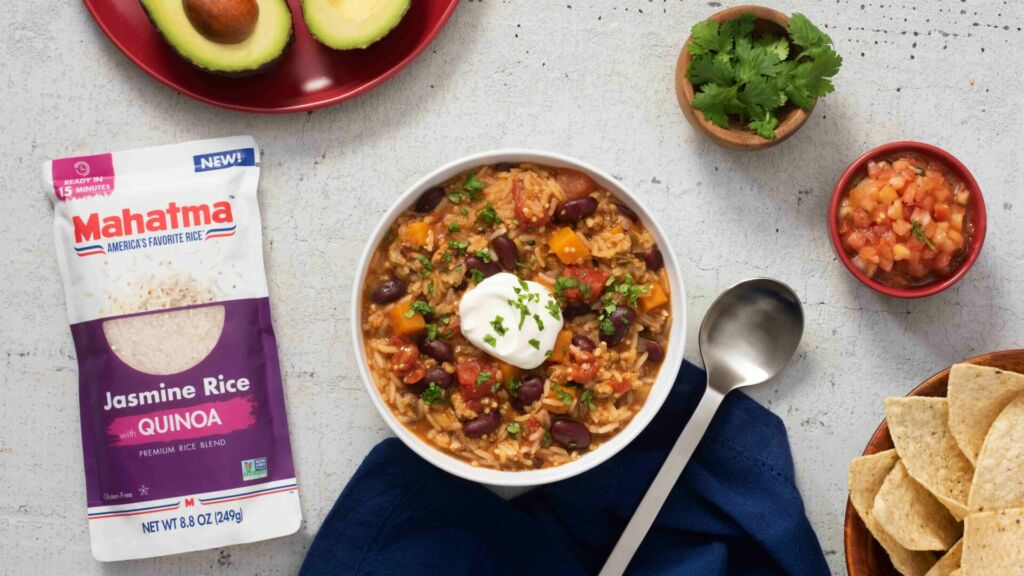 3. Great Northern Beans
These nutty beans are a bit smaller than their Italian counterpart — Cannellini beans; they hold their shape while absorbing all the flavors in the dish. When you add the right ingredients, you need minimal seasoning! Our fluffy white rice — along with those Great Northern white beans, savory Italian sausage, and rich tomato broth make this Tuscany Rice and Bean Soup with Sausage flavorful yet effortless. 
Exotic Flavors
Soups are not just comfort foods or served at special occasions. They can also be a simple way to step outside the box and take your taste buds on a culinary adventure! 
Spicy Seafood Soup
With guajillo chili peppers and fire-roasted tomatoes, the spicy broth in our Shrimp and Crab Soup will make you wonder why you don't prepare soups with seafood more often — they're packed with both flavor and protein, and completely satisfying.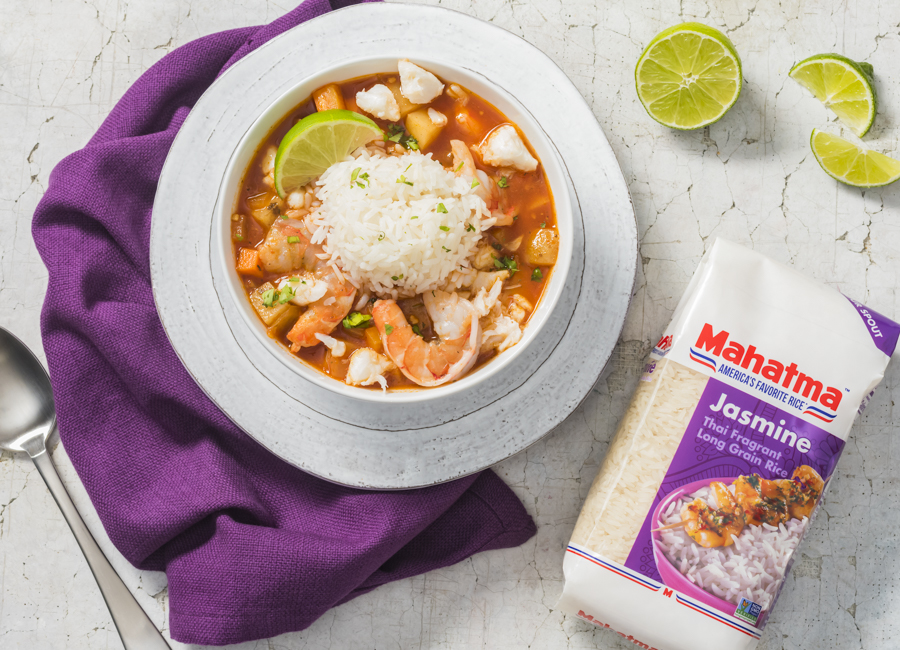 Mexican Cuisine
Menudo is is a traditional Mexican soup made with cow's stomach in broth with a red chili pepper base. Traditionally, this soup is a family food and made for the entire household. Another interesting tid-bit about menudo, it is said that it is a welcomed medicine for curing a hangover. Too much fun last night? Now you know what to serve for your next meal.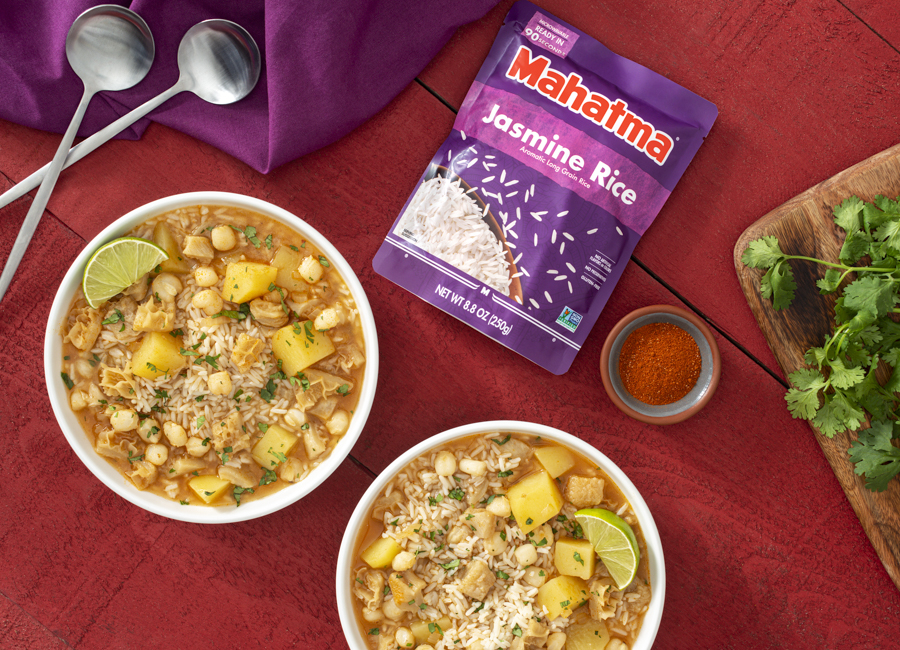 African Inspired
It's true of all soups, chilis, and stew; however, the African classic Kitchen Sink Soup and Fufu reminds us that getting creative, being economical, and being delicious aren't mutually exclusive! Everything but the kitchen sink demonstrates that we can throw in our vegetables that are about to turn, any half-filled — yes, we're optimistic! — jars, cans, or packages of sauces, or any meats that may be on their last legs and get a delicious meal that the whole family will enjoy!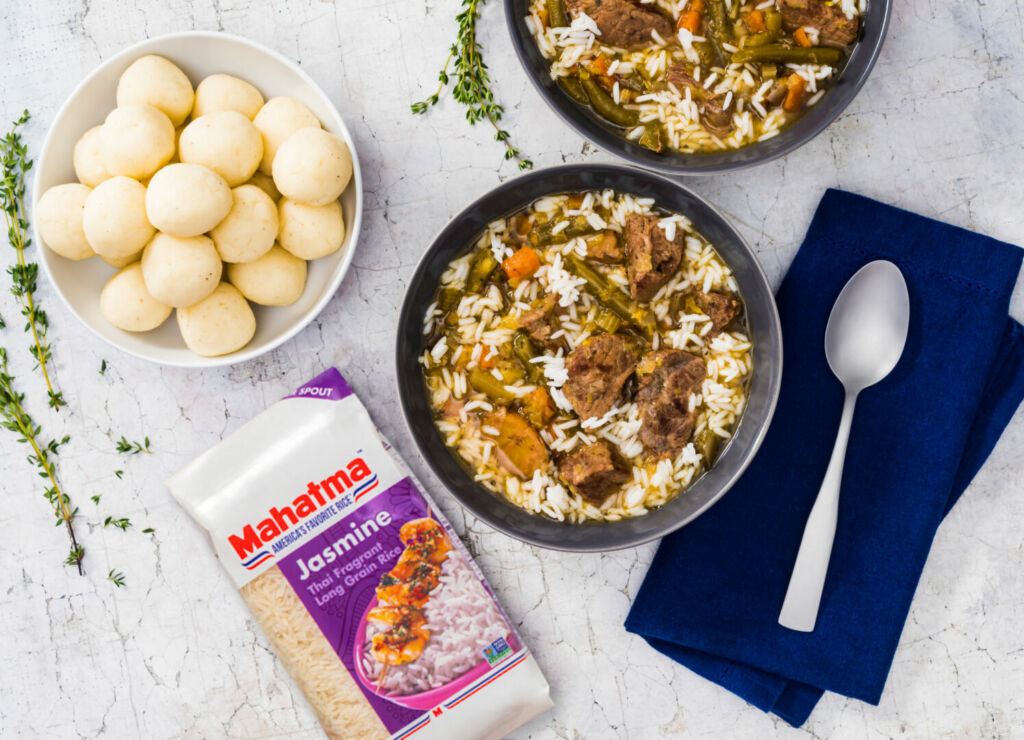 You don't have to wait for a holiday or until the weather turns to enjoy a heartwarming soup. From chilis to stews, these dishes are as versatile as they are delicious. It's not often that you find a dish that pleases the whole family — picky eaters and all! Whether you're feeling nostalgic or adventurous, there's certainly a soup on this list with your name on it. Soups on!