We all know rice to be that basic ingredient everyone has on hand at home that's adaptable to just about any occasion. Have you ever stopped to think about just how much of a staple it is in so many different cuisines?
From typical family dishes that you grew up with to the most sophisticated risotto or sushi, rice never lets you down. However, sometimes it is so versatile and simple to cook that it can be hard to wrap your head around where to begin and how to make it taste good at home! Maybe you feel like you can never quite make rice like that one family member, you don't know how to calculate the right amount of water and broth to rice or how long it should be boiling.
Rice can be tricky but it doesn't have to be. That's why we put together this ultimate guide to cooking rice perfectly, every time. Explore new rice dishes and experience the joys of spices, blends, and meals you didn't even know you could prepare.
Which Rice Goes with What Recipe?
Nowadays, there are more than two thousand different variations of the rice plant, but we're interested in those that we can use in the kitchen. Given that each type has its own characteristics, it is important to know how to choose the right rice for each recipe. Making sure to get the type right is the first step to avoiding problems so make sure to ask yourself these questions from the get-go!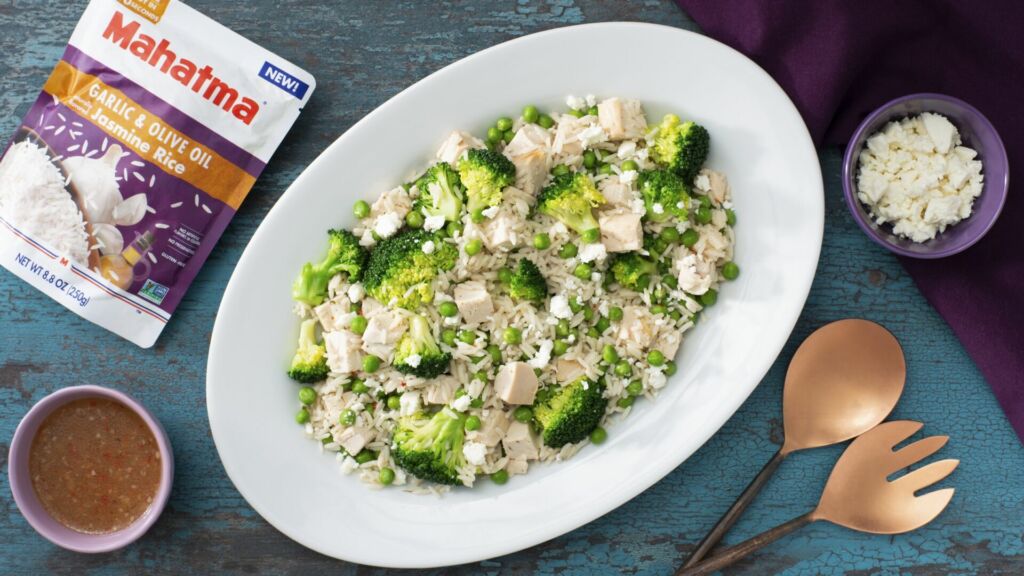 Classic Rice Recipes
Is it a classic rice recipe? Your best option is to go with Mahatma® White Rice, which is a household favorite. It is highly versatile and ideal because it absorbs all of the delicious flavors from a wide variety of dishes from Mexican to Asian Cuisine. For a more environmentally-conscious option go with our Non-GMO Organic White Rice.
Side Dish
Is it meant to be a rice side dish? If you want to choose a classic go with our white rice, but you can always choose something more aromatic like Mahatma® Jasmine, Instant Pot Jasmine Rice, or Mahatma® Basmati. These are fragrant rice options, commonly found in Eastern dishes. Although both are long grain, basmati, when cooked, maintains its long slim shape, perfect for a rice pilaf recipe while Jasmine has a more fluffy texture and tends to be more compact, perfect for eating with Thai dishes or other heavy sauces.
Arroz con Pollo & Paella
Want the perfect absorbent rice for your skillet of arroz con pollo or paella? Try Mahatma® Parboiled Medium Grain Rice, especially meant for Paella. The medium grain rice releases starch while cooking which helps to absorb all of the great flavors from the tomatoes and broth giving it a tender, moist, and slightly chewy texture that will leave everyone wanting more.
Asian Cuisine
Is it a fried rice dish or a sushi recipe? Are you venturing out to try something new but don't know what rice to choose? We've got you covered, Mahatma® Short Grain Rice is perfect for making sushi, and Mahatma® White Rice is perfect for Fried Rice. A dish that seems tricky can be easy to handle with the right ingredients.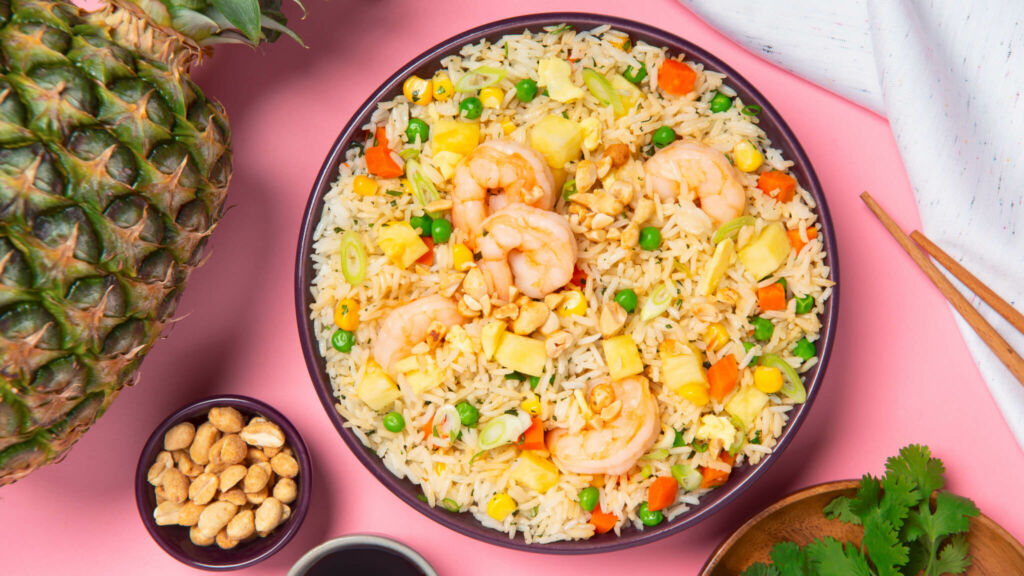 On-the-go Salads
Are you making a salad or need something on-the-go? Our rice and quinoa blend is perfect for adding more proteins alongside other vegetables. Whether it's warm or cold, a rice salad needs a variety of colors, flavors, and textures and our Ready to Heat Rice is there at the drop of the hat for you to make a quick lunch or for a dinner side dish.
These long-grain rice blends don't stick together when cooked, making them perfect additions to a salad or side dish. Our Jasmine with Red and Wild Rice is a long grain aromatic rice and the wild rice is technically the seeds from an aquatic plant but both stand out for their more chewy and crunchy textures while also bringing an attractive color to your dishes.
Try Something New!
Looking for something more exciting with different colors and flavors? Surprise everyone with the delicious seasonings in our Mahatma® Seasoned Rice. Our flavor testers have found the perfect balance of rice to seasoning in our blends of Rice and Broccoli, Spicy Yellow Rice, Chicken and Rice and more!
Basic Cooking Methods
As rice is included in practically every cuisine around the world, it should come as no surprise that there are many different ways to cook it. So then, what do we mean when we say "How to Cook Rice Perfectly?" That depends on both the type of rice and the technique one chooses to use. Everyone has their own tradition and each one is equally recommended:
How to cook Brown Rice?
Traditional boiling rice, a side that is so versatile it can be used to accompany any dish, is simple rice cooked in a large amount of salted water and drained. Use Mahatma® Whole Grain Brown Rice as a base for a recipe like this Burrito Rice Bowl.
Rice for Paella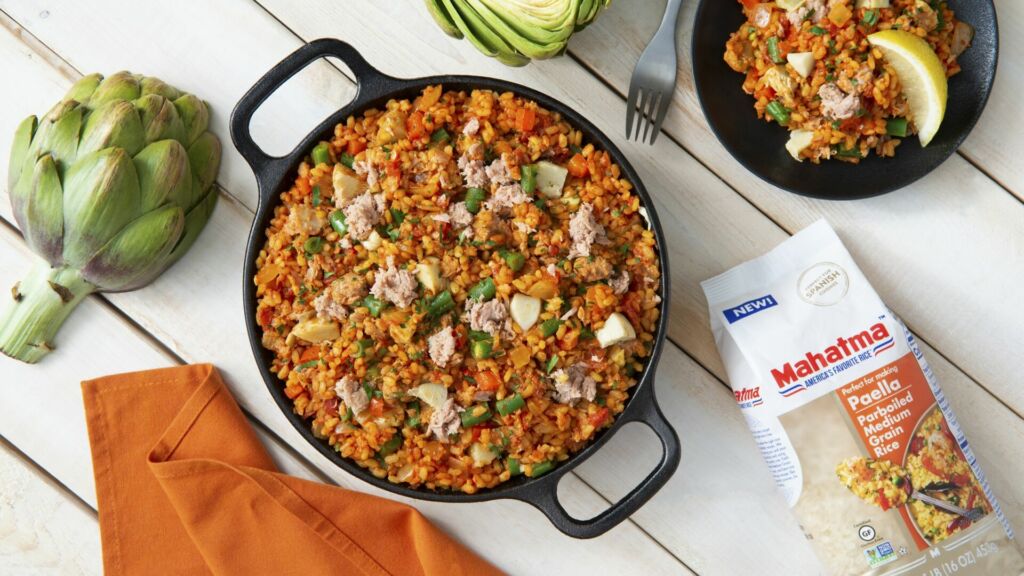 There is only one Authentic Spanish Paella but there are many similar varieties you can make that are simple and delicious. You can add seafood, meat, veggies or a mixture but each of them have one common factor, Mahatma® Parboiled Medium Grain Rice, especially meant for Paella.
Rice for Soup
For dishes that require a spoon, the rice should be sautéed with the other ingredients in a large skillet and then boiled in 4 times the ratio of water/broth to rice. Try it out for yourself in a delicious Chicken and Rice Soup.
Creamy Rice
Not too dry, not too soup, rice that's thick and creamy and just right. The rich consistency that ties all of the ingredients together. These types of rice recipes are what you might think of when you make Creamy Mushroom Risotto.
Baked Rice
Cooking rice in the oven is a practical alternative as you can leave the plate almost ready before adding the final touches. This Southwest Chicken and Rice Casserole combine cooked rice, chicken and fresh vegetables in a dish topped with sauce and cheese baked in the oven till it's just right.
How to make Fried Rice?
These dishes require stir-frying the rice, ingredients, and sauces all together over high heat. A perfect Fried Rice dish should leave the rice granules separate and al dente, so for best results, we recommend using our white rice or our flavored Ready To Heat Products.
Rice Wok
Make restaurant-style wok vegetables and meat at home! The trick is to use a wok instead of a skillet to sauté the ingredients and always over high heat. Normally, it is used to give the dish a more oriental touch but use your skills and extend that to a Mexican Beef Stir Fry.
Rice Salad
In a dish like Rice and Chickpea Salad, the rice should be loose and flavorful. We recommend you rinse the rice first, boil it to al dente and then rinse it again once it is finished. You can even cook it beforehand so that it has time to cool and as a special touch, use our seasoned rice mixes for added texture, flavor and color.
Rice Pilaf
Originating in the Middle East, Rice Pilaf is a typical Indian dish that can be used as a side or as a base for other oriental plates. To prepare, use classic white rice or a long grain variation, which should first be sautéed with onion and garlic before adding the broth. Add in your favorite spices, vegetables, and legumes to taste.
Rice Desserts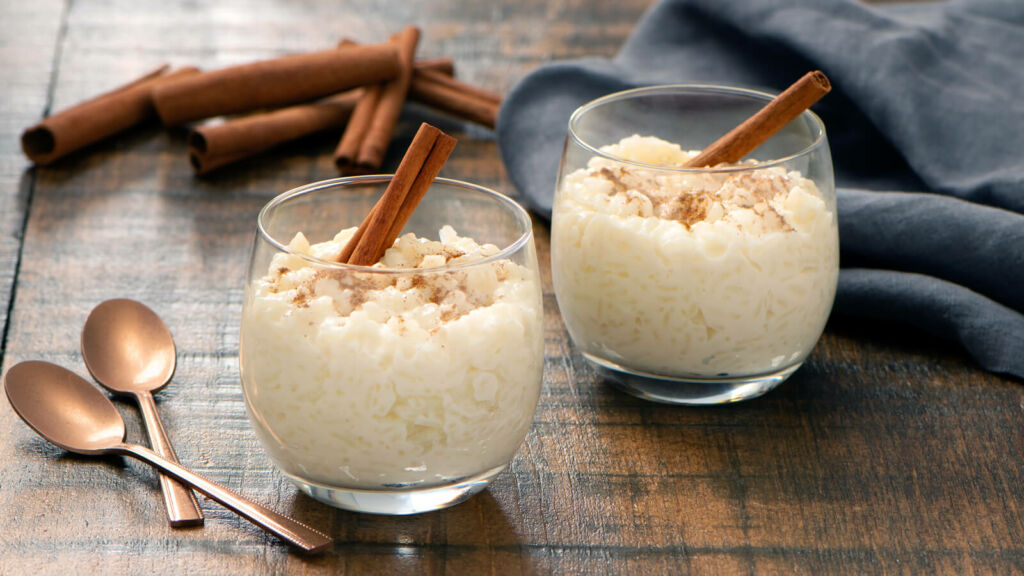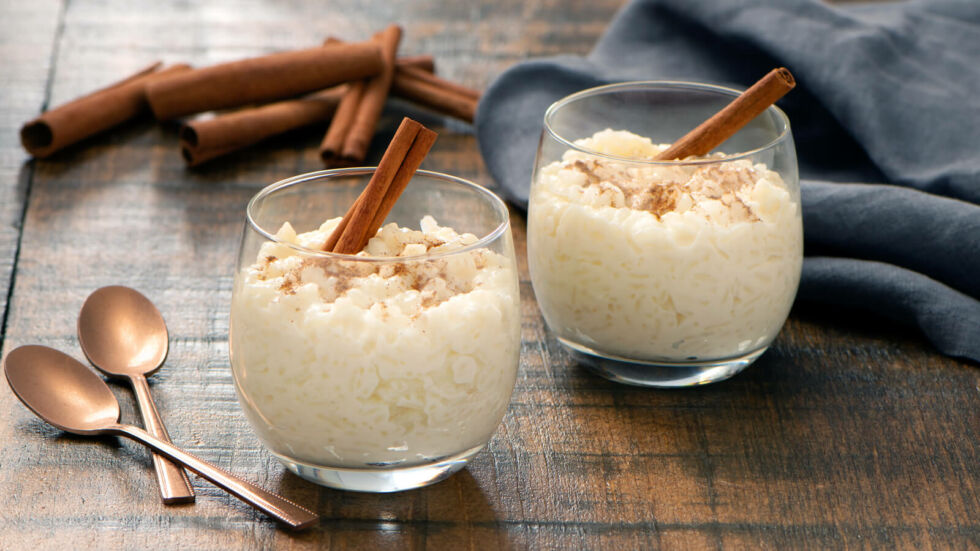 Arroz con Leche or Rice Pudding is a classic recipe that many different countries call their own. The trick to making sweet rice is to cook at a low temperature for a longer time and monitor it carefully so that it has an extra creamy texture when finished.
The Secret Is in the Broth
A good broth makes all the difference between an average plate and an excellent plate. The key to making a great plate doesn't happen by chance, even the best chefs know the importance of a good homemade broth! How to make a perfect broth? Take some notes:
Organize your time well so that you can focus all of your attention on making a great broth.
Head to the market and use fresh ingredients, preferably in season and high quality.
Water quality is also important, it should be completely clean and low in minerals.
Every rice has its broth: chicken broth should be used for chicken and rice dishes, vegetable broth for dishes that are vegetable-based, fish broth for seafood recipes and beef broth for plates that have meat.
Use the inedible parts of the ingredients to your advantage to get the best flavor out of your dishes, like vegetable ends, meat bones and extra shrimp pieces.
Add a little bit of salt to the ingredients before starting, but it is better to add the majority to the broth at the end of cooking so that you don't overdo it. Test it out as you go along and adapt it to taste. Depending on the intensity, you may want more or less.
Give it your own personalized aromatic touch with herbs like parsley, cilantro, bay leaves, and sage. Note: Don't use the dry stems of rosemary or thyme because they may make your dish too bitter.
Let it foam at the beginning to remove any impurities with a slotted spoon and strain well at the end for a nice clear broth.
Now your broth is ready, but how can you use it in your rice recipes? Calculating the broth correctly is just as important for making a great rice dish, so it is important to follow the directions for each recipe. Remember the general rules of the proportion of broth to rice.
Skillet dishes: 1 part rice to 2.5 parts broth
Creamy Rice: 1 part rice to 3 parts broth
Soup Rice: The measurement is approximately 1 part rice to 4 parts broth
Pay attention to other factors that may affect the amount of broth needed, such as the heat or the type of pan or skillet as well as the ingredients used in each recipe.
Using the appropriate rice for each dish is essential for figuring out the right amount of broth needed. For example, medium or short-grain rice, which is more starchy, tends to absorb a lot more liquid than long grain rice like basmati.
How to Cook Rice
Even the newest of cooks know that rice needs to be cooked, but from theory to practice, there is a long pathway that may not be easy to traverse. In fact, knowing how to cook rice is the final step to successfully making a rice dish and nothing can be left to chance. All of the points up until now influence the final result, from the type of rice to the technique used. The following are essential steps to making a great rice dish.
Choose a specific recipe that you want to follow and read all of the instructions carefully before starting. Are you sure you have all of the necessary ingredients?
Use the correct type of rice for the specific dish you are preparing and study up on its characteristics.
Follow the recipe step by step to avoid making any mistakes, especially if it's your first time making it.
Use a homemade broth, adjust the right amount and make sure it's hot when you use it.
Carefully control the cooking time according to which rice you're using.
Let the rice cook at its own pace without stirring and make appropriate adjustments to the temperature.
Respect the time it needs to sit, if the recipes calls for it.
Simple Tips and Tricks to Cook Rice Perfectly
So, you followed all of the directions in our guide to cooking rice perfectly, but you are still missing that "something"? Your dish lacks flavor, you can't quite get the texture right or you just plain old miss that homemade smell? Don't worry, we have some tricks up our sleeve that will help you easily tackle any rice recipe.
More than the broth, you have to know how to start with a good base of sautéed vegetables or spices. Onions and garlic in oil or butter is the traditional way to start many rice dishes, so it helps a lot to start off on the right foot. Getting good quality ingredients and cooking at a low temperature are key and depending on the recipe you can add the rice to the onion, garlic or other vegetables in oil to toast it before adding in the liquid.
Getting the salt right is also a major challenge, mainly because it depends on the plate and personal taste. It's better to start with too little and add more, rather than not be able to recover from too much. The best method is to try it out little by little with just a touch at the beginning. Remember that cooking for a longer amount of time increases the intensity in flavor and that seafood product already carries some salt with them.
Get creative with your spices. There is an entire world to discover and it also helps to cut down on the amount of salt needed for flavor. You can start with a basic selection and afterward continue to experiment to create your own combinations of sauces, dressings, and marinades. Don't hold back if you like your dishes spicy!
Avoid common errors when making rice. If you've read our suggestions well you should already know that rice should never be stirred, except when making risottos, that the broth should always be added hot and you should never add pressure by turning up the heat.
Learn to manage your time, get organized at home and save time in the kitchen by planning out your menu, shopping, and recipes. Make use of your freezer by saving extra food for later, use leftovers or plan to cook all of your meals on the weekend. Find a system that works best for you to eat well and keep it interesting.
You may consider yourself a modern foodie but there is nothing like a good homecooked meal. Learn from people who cook well, like a friend, parent or grandparent and ask them to tell you their secrets. Care and love are important for cooking, but the experience is the best teacher.
Now that you have all of the right information, you should be ready to take on any rice recipe you choose. Show off your skills by preparing a paella for your friends, making your workmates jealous with your prepped rice salads or bringing a rice pudding delicacy to your next family get together. Always keep our guide close at hand and you will win whenever you are up for the challenge.
Still have questions like how to cook rice in a rice cooker? Don't worry, share it with us – We're always happy to help!