When it comes to pantry items, there are two incredibly versatile foods that can set you up for a successful meal any time of day from breakfast all the way to dessert. Budget-friendly, quick to prepare, and delicious, eggs and rice make a wonderful duo in all kinds of dishes whether it be a hearty rice bowl or a rice pudding custard treat.
While many might only think of an Authentic Chicken Fried Rice with Egg, we're reimagining this pair in new ways, using all kinds of Mahatma® Rice varieties! We've included 6 ways to prepare your eggs with rice recipe ideas for a bit of inspiration.
The Best Quality Eggs and Rice
When you walk down the aisle at the grocery store, you might think all eggs are the same, however, the most common recommendation is to choose pasture-raised, USDA A or AA eggs. For best results in your meals, we also suggest choosing high-quality rice like Mahatma® Rice! Our traditional varieties like white, brown, jasmine and basmati are all Non-GMO Project Verified and naturally Gluten Free, as well as free of MSG with no added preservatives.
If you choose to purchase organic goods, find organic quality eggs and learn all about our organic rice varieties for your recipes!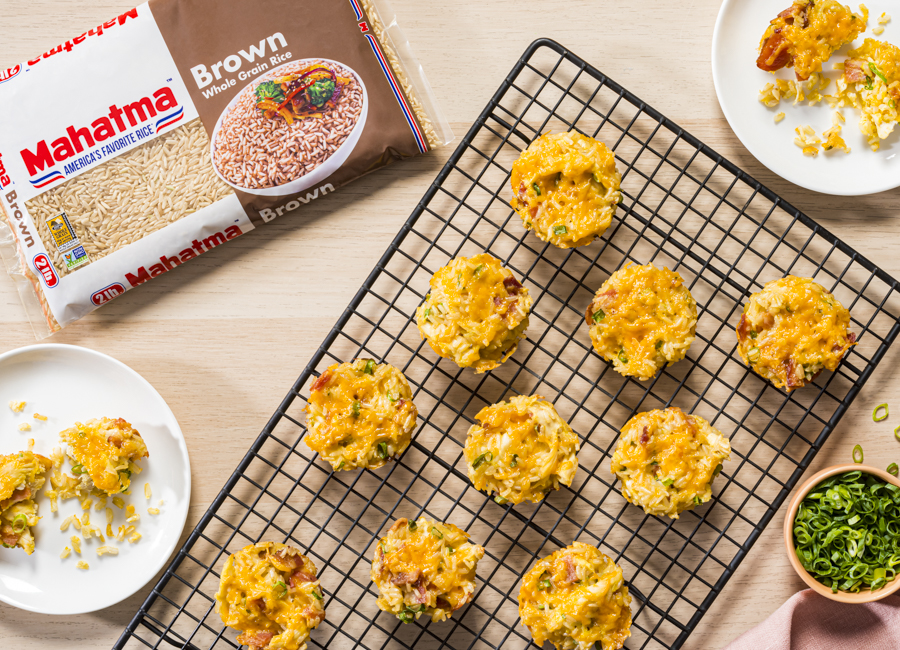 Poached Eggs
If you've always wanted to learn how to perfectly poach an egg, we'll show you how.
Fill a saucepan with enough water to come 3 inches up the side of the pan; stir in 2 tbsp white vinegar (don't worry it won't taste like vinegar). Bring to a simmer over medium heat.
Before adding in the egg, vigorously stir the water to create a vortex.
Break the cold egg into a small dish or saucer so it is easy to simply slide the egg into the flow of the vortex.
Holding the dish just above simmering water, slip the egg into the water. Reduce heat to medium-low. Cook each egg one at a time, in barely simmering water, for 3 to 4 minutes or until the whites are set and the yolks are cooked as desired.
Remove the eggs with a slotted spoon and place on a paper towel-lined plate.
Serve your poached egg over creamy rice drizzled in a homemade hollandaise sauce with this Eggs Benedict Risotto.
Or, prepare your own version of the trendy dish by serving a poached egg over this baked Feta Rice with Harissa. To see how it's done, check out this recipe video:
Fried Eggs
The epitome of breakfast food, learn how to cook your fried eggs to be as runny or firm as you like.
Heat a bit of butter and oil in a skillet over medium heat (the mixture of butter and oil together helps transmit even more flavor to your food).
Crack eggs into a cooking pan, in batches, if needed. Sprinkle the tops with a dash of salt and cook for 3 to 5 minutes or until whites are set and crispy around edges and the yolk is the desired consistency.
Serve your fried egg over a classic like Huevos Rancheros Enchiladas filled with rice, chorizo, Monterey Jack cheese, and beans.
Or, make it into a meal prep breakfast like this Morning Power Bowl prepared with Parboiled Rice roasted sweet potatoes, avocado, kale and green onions.
You can also make it into a lunch or dinner rice bowl like this Bacon and Egg Kimchi Bowl.
Hard Boiled Egg
Nowadays, to hard boil an egg you can use all kinds of kitchen tools from an Instant Pot to Thermomix or use the traditional stovetop method. We'll show you how simple it can be at home with a pot and water.
Fill a saucepan about a quarter of the way with cold water. Place the eggs in a single layer at the bottom of the saucepan. Add more water so that the eggs are covered by at least an inch or two of water.
Bring the saucepan to a medium high heat until it reaches a rolling boil.
Then, once it is boiling, turn off the heat and cover but leave over the burner.
Let it sit about 8-12 minutes depending on how you like your eggs cooked.
After that time, immediately remove from the pot and place in cold water to stop them from cooking any further.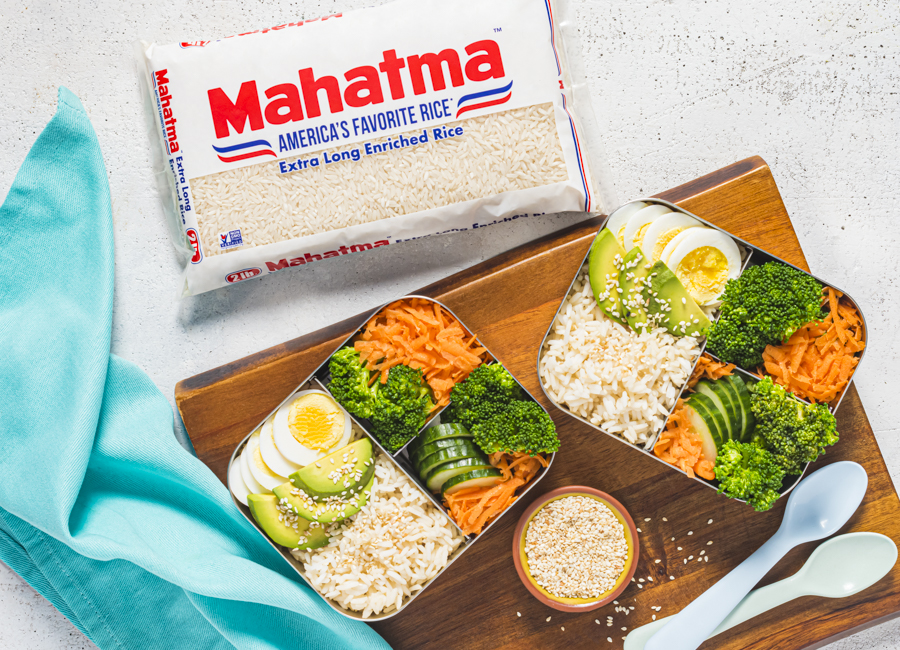 Once you have your hard-boiled, or hard-cooked, eggs, use them to enjoy deviled eggs, a protein-filled snack or add them to your Bento Box to bring with you to the office for lunch.
Omelet
The secret to mastering the perfect light and airy omelet is a mystery no longer! Follow along to prepare a traditional omelet as well as a Japanese style omelet.
Traditional Omelet
Depending on the size of the omelet, you will use more or less eggs. If you're making a single-serve omelet, we suggest you begin with 2 eggs and add 2 more for every person eating.
Whisk the eggs together with a dash of water, salt and pepper.
Melt 1 tbsp butter in a small nonstick skillet set over medium heat and pour the egg mixture into the pan.
As eggs set around the edge of the skillet, gently push cooked portions toward the center of the skillet with a spatula, tilting and rotating the skillet to allow uncooked egg to flow into empty spaces.When the eggs are almost set on surface but still look moist, fold the omelet over and cook for 1 minute.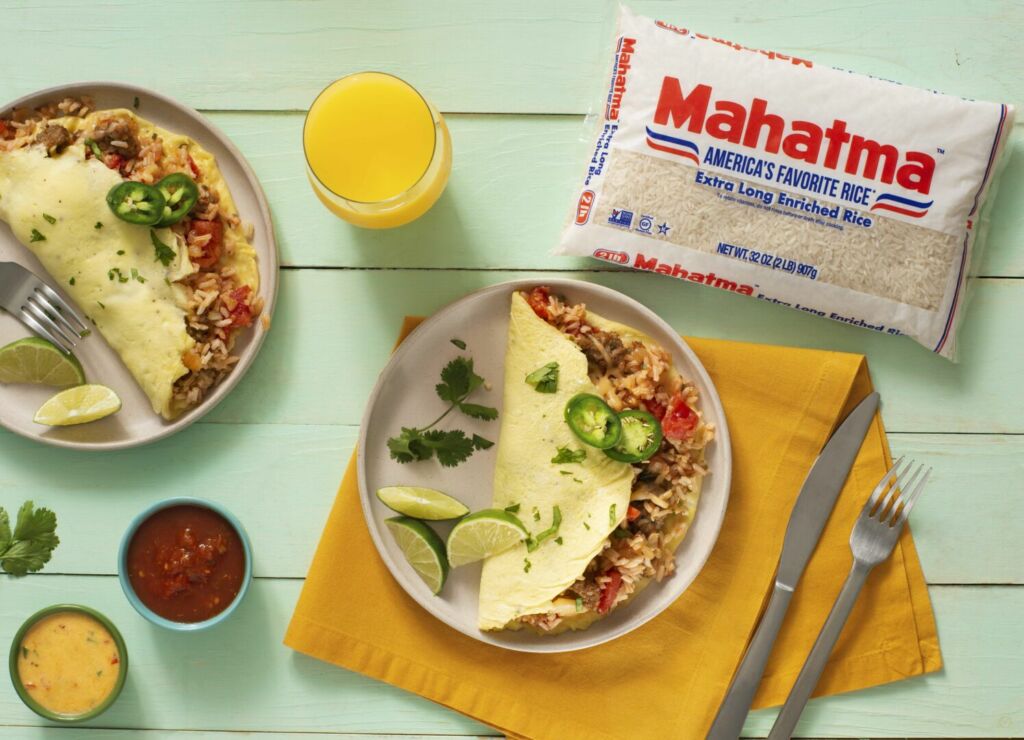 Serve as is, or get creative like with this recipe for an Omelet Stuffed with Mexican Rice and Chorizo drizzled with a homemade queso sauce!
Japanese Omelet
To try something new and give your classic omelet a twist, try preparing a Japanese omelet.
Whisk three eggs with a tbsp of water; stir in 1/4 cup cilantro.
Heat a few tbsp of oil in a nonstick skillet set over medium heat; pour in the eggs, tilting pan to coat evenly. Cook omelet over low heat just until set but not colored. Roll up tightly into tube shape and cut omelet into 1-inch thick slices.
For an incredibly flavorful meal, do as the Japanese do prepare fried rice on the side or to fill your omelet. Try it out with this fusion recipe of Pad Thai Fried Rice with a Japanese Omelet.
TikTok Inspiration
For something delicious and innovative, get inspired in the kitchen with this Cheesy Volcano Rice recipe with jasmine fried rice along with kimchi, gochujang and soy sauce all cooked with an egg cracked over the top to resemble a volcano eruption flowing.
Scrambled Eggs
Creamy and soft scrambled eggs are a wonderfully versatile way to enjoy eggs. Simple to prepare, to make this option prepare your eggs as you would a traditional omelet above and break into pieces or curds and continue to stir as the egg pieces cook.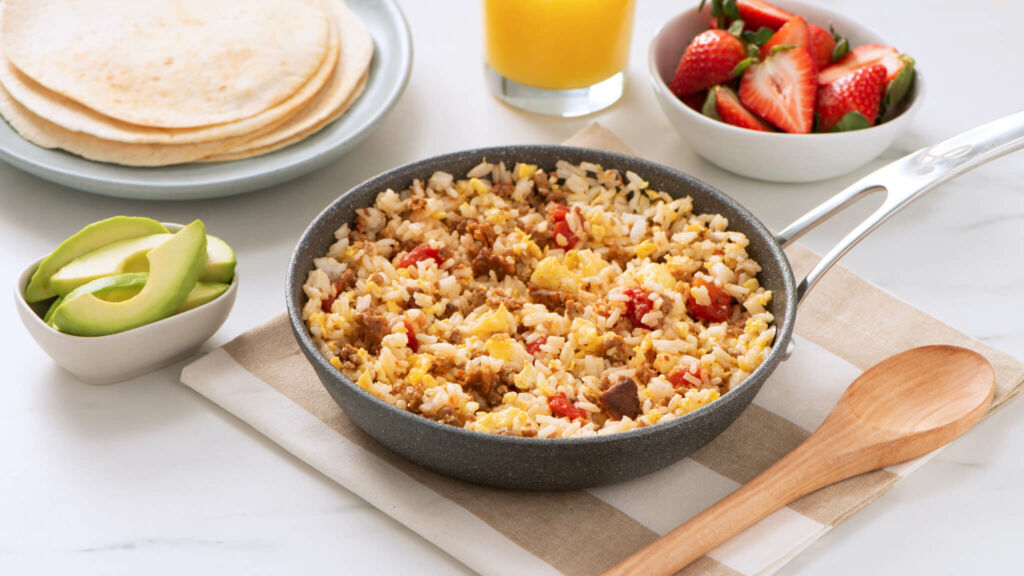 Serve over a rice bowl, in a breakfast burrito or prepare a Chorizo and Rice Breakfast Scramble Skillet.
Baked Recipes
While many people may not realize it, eggs and rice can work together as thickeners for both sweet and savory treats. This is because the egg yolks and whites contain protein, which changes from liquid to solid when cooked or baked, helping the entire dish to cook until firm. Rice, on the other hand, contains starch and it absorbs liquid which helps a dish to maintain consistency.
Try it in savory Chicken and Brown Rice Lunch Box Cups or sweet custard-style Cuban Natillas.
This pair also helps to bind cooking fats and liquids to create smooth batters for cooking like in these Rice Pancakes and Gluten Free Waffles.
With Mahatma® Rice, learn everything you need to know to feel more confident in the kitchen. Find inspiration and knowledge in our Cooking section so you can unfollow the recipe and give your own personal touch to family favorites and new dishes like this easy coconut rice recipe.