After the big holiday season is over and February rolls around, you might be searching for another reason to celebrate with your family. Valentine's Day is the perfect occasion to round everyone up and have a fun meal.
If you've never cooked with younger family members before, we've got a few fun tips for cooking with kids that you'll want to explore. Starting with fun drinks, entertaining meal options and of course an incredible dessert, at Mahatma® Rice we've got everything you need to put on a great evening this Valentine's Day.
Special Drinks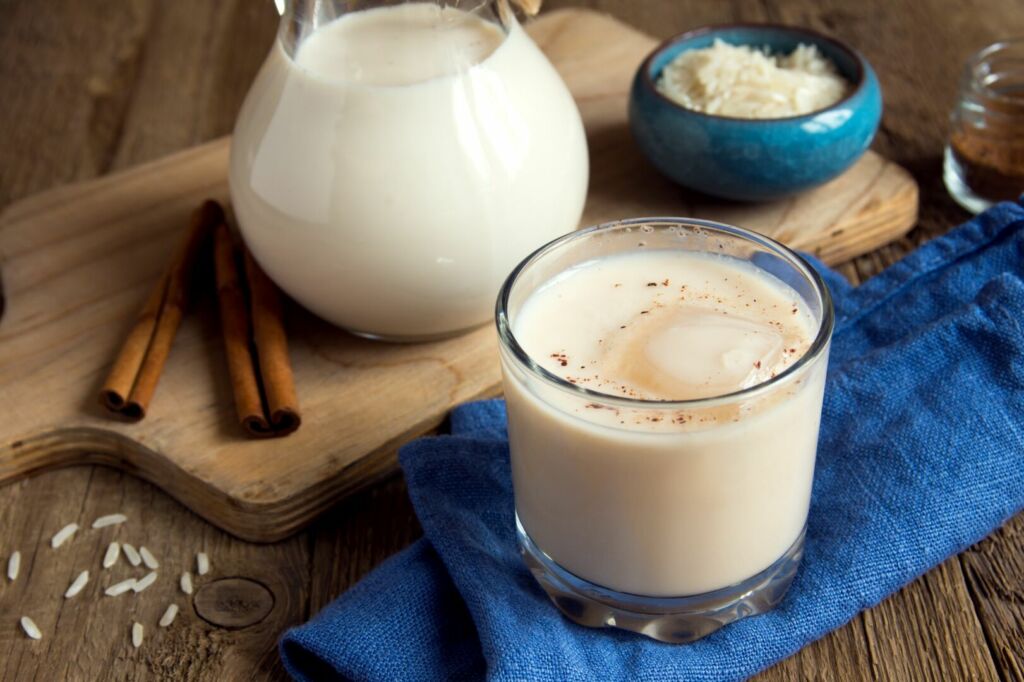 A special occasion calls for something fun to drink for all ages. Kick the family event off with a tasty drink like a Homemade Horchata in fun glasses or with crazy straws in different shapes. If you really want to bring a bit of color to the event, add a few drops of food coloring to each drink and dunk the rims of the glasses in cinnamon and sugar.
Snack Idea: While it may be too heavy for your meal, you can always try fun smoothie ideas for a breakfast or snack during the day. Try a Peanut Butter, Rice and Fruit Smoothie with a hearty texture from aromatic Jasmine rice with your favorite fruits and nut butter of choice.
Valentine's Day Meal Options
Breakfast for Dinner
Set your event apart from a traditional weeknight dinner by preparing breakfast for dinner! Whether it be a short stack of Fluffy Pancakes or a bowl of fun Homemade Puffed Rice Cereal, there is something special about letting kids choose what they want to enjoy.
For a savory option, prepare these Omelets stuffed with Chorizo and Mexican Rice all drizzled with a quick homemade queso sauce.
Jump on a TikTok Trend
It's never too late to jump on a TikTok trending recipe, especially if it means trying something new with your family. Have fun and do something different by trying one of these meal ideas below.
Let everyone individualize their own Tortilla Wrap with Rice, set out a whole spread with different kinds of fillings and take a look at our simple video to see how you can fold it perfectly.
Create your own science experiment-like dish with this Cheesy Volcano Fried Rice erupting with gooey mozzarella goodness surrounded by fluffy egg 'lava'.
You can also offer up an Asian restaurant-style meal by preparing Crispy Sushi Rice topped with seared tuna, mashed avocado and salsa or other toppings for any picky eaters.
Make it a Taco Tuesday Night
Make your Valentine's Day a fiesta by throwing together a Taco Tuesday inspired dinner. Prepare a taco bar complete with all the fixings like guacamole, cheese, salsa, lettuce and more to fill some Chicken Tinga Tacos or to eat alongside some Air Fryer Black Bean and Rice Taquitos.
Serve everything with a side of Nacho Rice and a tall glass of your homemade horchata drink.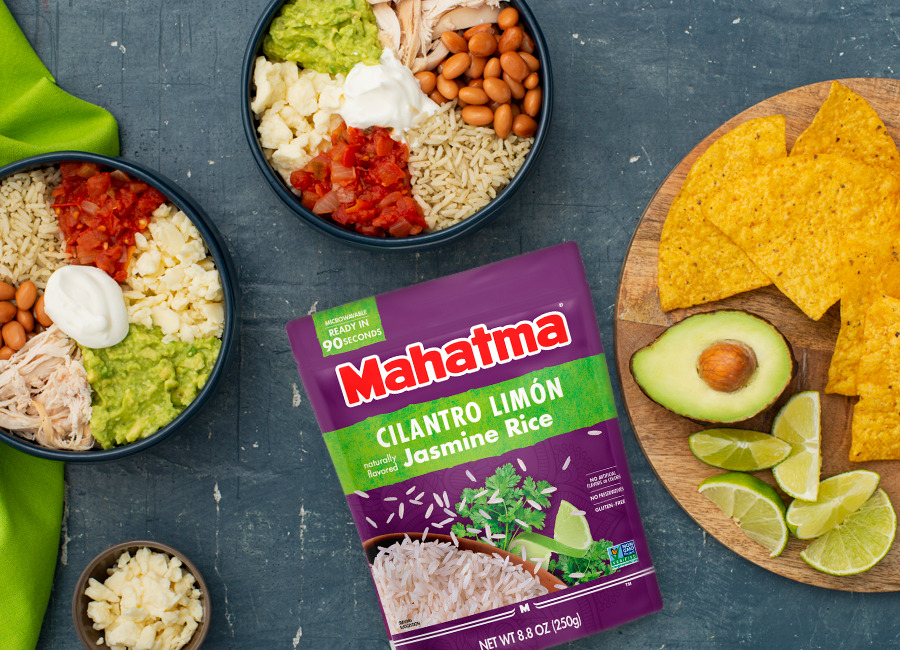 Play With Your Food
Create memories by involving everyone in the cooking process. Have some measure out ingredients while others do the mixing or shaping! Use food items that you can shape into hearts or different fun forms with cookie cutters like Meatballs with Mojo Sauce all served over white rice.
Or, make it pizza night with mini Rice Crust Pizzas that have been shaped in a square or heart. Plan ahead of different pizza toppings so everyone can create their own and decorate as they see fit.
Dessert Recipe Ideas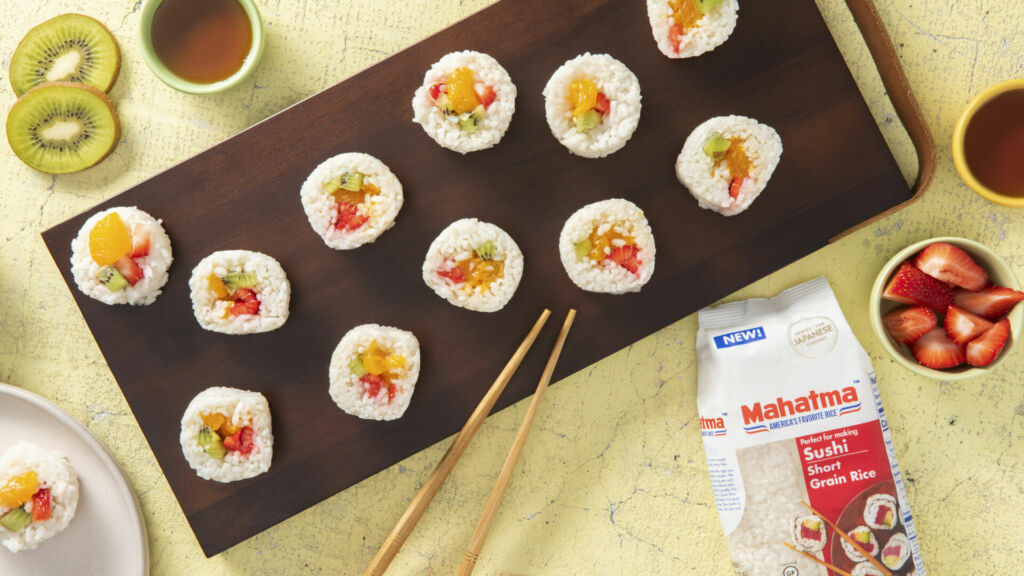 Bite-Sized Inspiration
Use these clever family-friendly ideas for a tasty dessert that will surely be gone in minutes.
Rich and Creamy Treats
Although it might be February, ice cream is a favorite all year round. Make homemade Horchata Ice Cream, or use your favorite store-bought variety to create an Horchata Milkshake using different flavors of ice cream to change the color! Place a dollop of whipped cream on top and top with everything from chocolate shavings and sprinkles to cherries.
If you have any chocolate lovers in the family, you'll want to try an indulgent Chocolate Rice Pudding.
This Valentine's Day, create a new family tradition or try something new with the help of Mahatma® Rice. Find all kinds of cooking ideas and tips for throwing a get-together in our Cooking section, like how to make rice in a rice cooker or the arroz con leche ingredients.