Cooking for the whole family doesn't have to be complicated. With these delicious recipes, you can make a tasty meal in no time. From quick rice bowls to classic comfort food, these recipes are sure to please everyone at the table. So grab your ingredients and get cooking. Mahatma® Rice offers meals that the whole family can get behind.
On Your Mark, Get Set, Go!
Mahatma® Rice offers various breakfast recipes that will have you thinking of your breakfast table while you doze off to dreamland. They don´t say that breakfast is one of the most important meals of the day for no reason. Whether you are craving a breakfast bowl, a smoothie, or a hearty plate of eggs, Mahatma® Rice has it all. 
Breakfast Bowls
If your family likes sweet things, our Easy Spiced Breakfast Rice Bowl is just that! It is made with day-old jasmine rice, berries, and homemade maple butter. With flavors of nutmeg, cardamom, allspice, cinnamon, and brown sugar, this deliciously sweet and creamy rice dish is cooked to perfection in condensed milk. A stunning and delicious meal that even your favorite brunch location would be envious of. It is finished with fresh berries, coconut shavings, homemade maple butter, and optional whipped cream. One of the best things about this recipe is that it is incredibly versatile. Each family member can add their preferred toppings, like honey or granola, or lighten it up by cutting back on the sugar.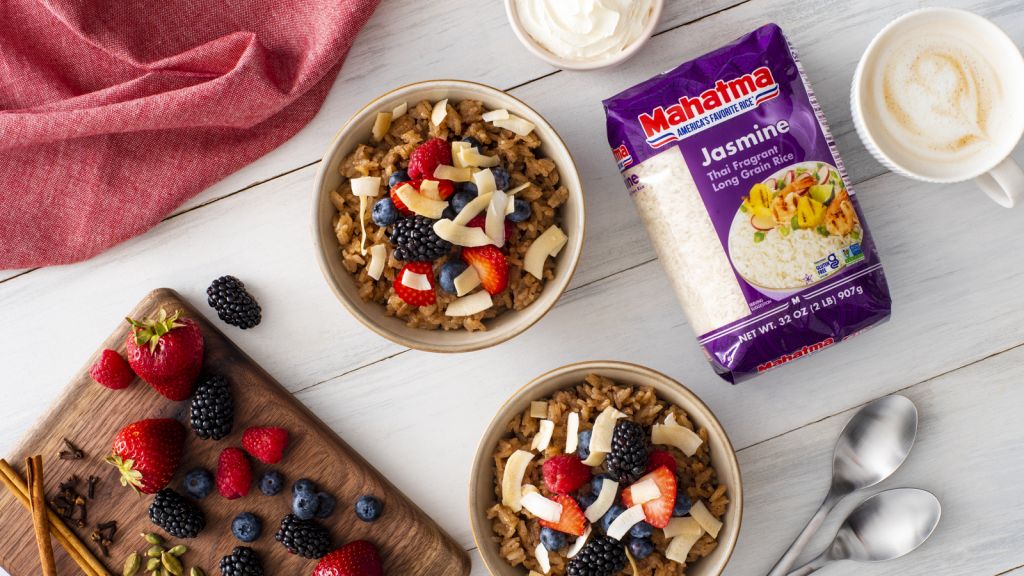 Another sweet option is our Tropical Jasmine with Quinoa Breakfast Rice Bowl. With tropical fruits, a tasty rice mix, and coconut milk, this sweet breakfast bowl will have you and your family walking on the sunny side of the street. Let us be the first to tell you that this tropical delicacy is not only a filling breakfast but also unquestionably amazing if you haven't begun your day with a breakfast bowl like this before. Picture a combination of quinoa, jasmine rice, fresh pineapple and mango, savory coconut flakes, banana slices, a dash of honey, cinnamon spices, and a teaspoon of salt. You may transform your breakfast bowl into one fit for royalty by adding vanilla extract. You can also prepare it the night before if you know a busy morning awaits you.
If you are leaning more towards the savory side, our Turmeric Breakfast Rice Bowl should hit the spot. Find this recipe for a flavor intense rice bowl that uses our Premium Mahatma® Jasmine Rice, Red, & Wild Rice Mix with turmeric. Serve with cooked eggs, sweet potatoes, and velvety avocado for a breakfast that will keep you full all day. Add some pumpkin seeds on top for a tempting crunch. Check out our Rice Bowl for Any Meal post if you are wanting to expand your rice bowl horizons.
Now that breakfast is history, lunch and dinner are only a few hours away. With Mahatma® Rice your options are limitless. With our wide variety of selections, there are plenty of recipes that the whole family will love. Let's explore some of the best options for family-friendly meals that will be sure to please.
Family Friendly Lunch Ideas
It is easy to get some greens in with this Broccoli Cheese Rice.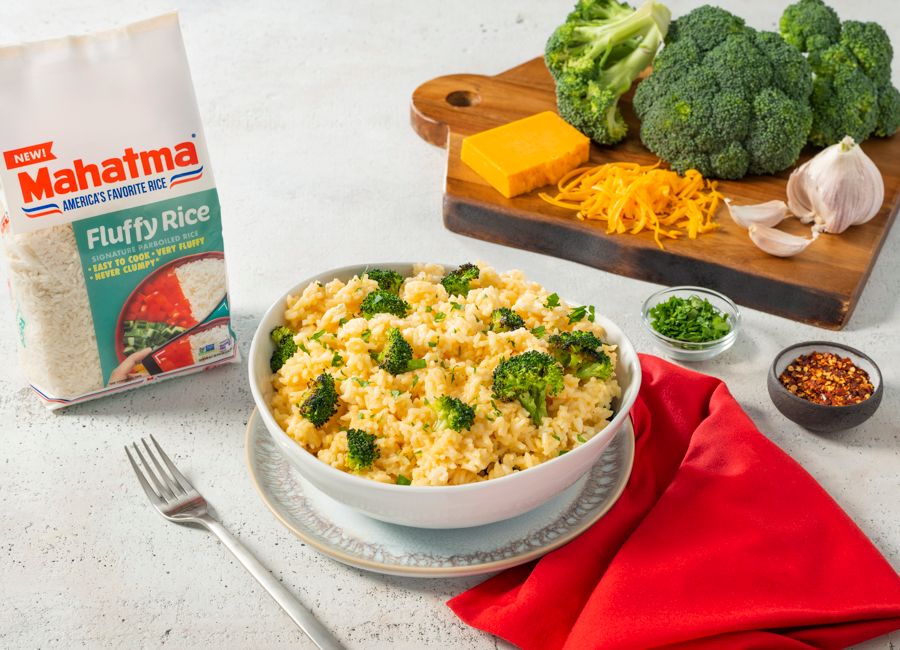 Made with Mahama® Fluffy Rice. Add the broccoli florets and cheddar cheese and this light lunch will surely become a family favorite. It is ready in only 20 minutes!
Your extended family is visiting and you´re not sure what to serve? Start out with our delicious Mexican Rice and Cheese Balls.  Made with Queso fresco, your family will not stray too far from the kitchen knowing these delightful appetizers are nearby. They are also perfect for dipping in your preferred sauces.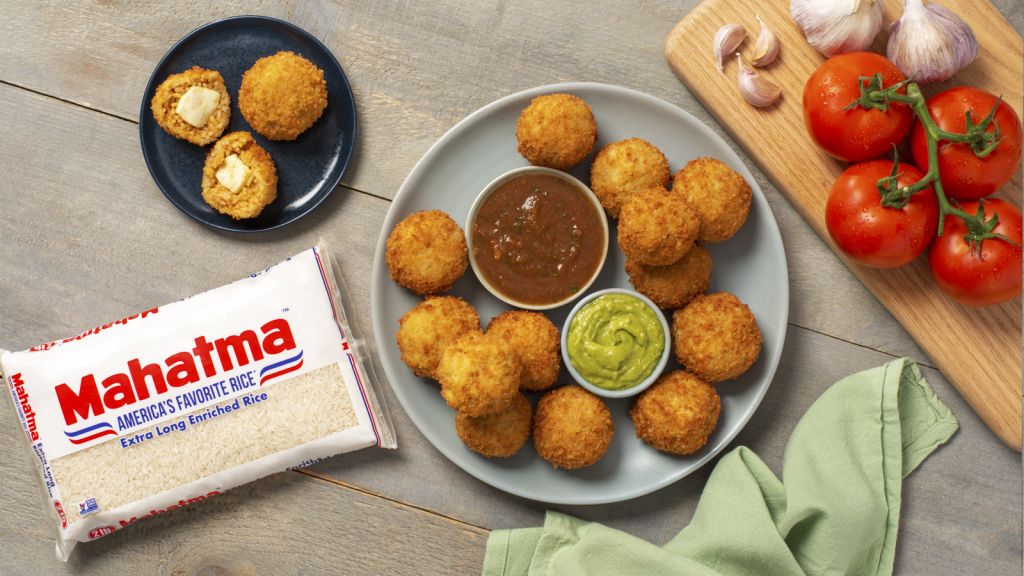 After the cheese balls are gone, dive right into these Green Chicken and Turmeric Rice Burritos.  Made with ingredients like cooked chicken, hummus, lettuce, cucumber, tomato, and feta cheese your guests may never leave!
As the day winds down, dinnertime is on the horizon. Making meals for the whole family can prove to be a challenge, especially if everyone has different tastes. But with a bit of creativity, you can create delicious and easy family meals that everyone will enjoy. Let's explore some of those options.
Easy Family Dinner Meals
Dinner Time has arrived and it is meatless Monday. You want to branch out and try something new. Our Vegetarian Skillet with Rice and Beans is a perfect recipe to make that leap. This fun take on a New Orleans classic is ready in no time. Made with Mahatma® Garlic & Olive Oil Jasmine Rice, onions, celery, cajun seasoning, pepper pinto beans, and more. The entire family will love this Cajun classic. Making meatless meals is easy and we have several options for you to explore. Click here for more options.
Have Tex Mex on your mind? Why not offer this Tasty and Simple Tex Mex Rice Bowl that the whole family can help prepare. Made with our Mahatma® Ready to Heat Cilantro Limón Jasmine Rice, ground beef, brown sugar, cumin, oregano, paprika, and more. The assembly can be fun for the whole family. Add all the extra goodies like sour cream, cheddar cheese, and fresh cilantro. Why not add some fun music to add to the ambiance?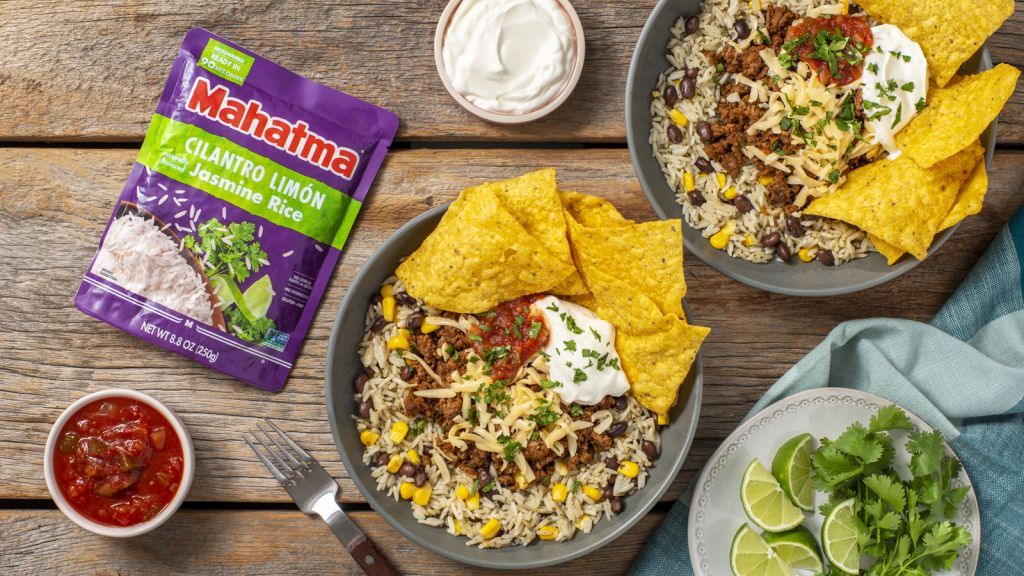 Another fun and unique meal that the whole family will enjoy is our Stuffed Plantains With Rice & Beans.  Made with our Mahatma® Ready to Heat Jasmine White Rice, plantains, black beans, refried beans, tomato, cilantro, and more. Stuffed Veggies are a great dinner option to make sure the whole family gets their veggies in. 
To finish off your meal, Mahatma® Rice offers easy and amazing dessert options like this Coconut Rice Pudding. Made with coconut milk, coconut oil, vanilla extract and more. To try your hand at other types of pudding take a look at our How to Make Perfect Rice Pudding blog.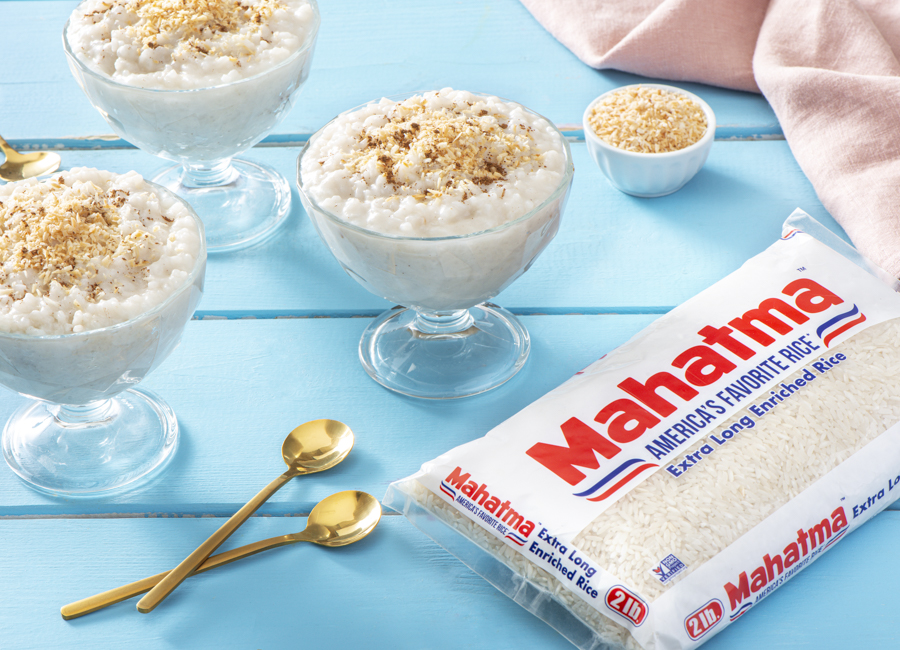 For more delicious recipes check out the Mahatma® Rice website.